Valentine's Day. It may only be a two-word phrase but it is one of the most dreaded in the English language (I know, dramatic much?). But, gals, what we've learnt is that you don't need a man to have a loved up V-Day. Sometimes the person who is going to appreciate you the most is your main gal who's been there for your through it all #RealTalk. The one you get dolled up with for a night on the town, binge watch crappy reality TV with whilst eating pizza and ice cream, and will comment 'YAS QUEEN! SLAY' on all of your Instagram posts—even though she spent the last hour going through filter options with you.
So, this year we're saying a big "byyeee!" to Valentine's Day and treating our BFFs to one hell of a Galentine's Day this February 13.
Our pals over at Emma & Roe totally understand the power of your female BFFs so we've teamed up to bring you the ultimate Galentine's Day guide for all the besties that have been by your side, no matter what.
Make It A Lunch Date At The Oh-So-Gorgeous Pier 33
With a view this good and a fit-out that's just as fly, you'd be forgiven for ditching the usual Galentine's Day norm of a nice dinner out in favour for a day-time jaunt. Pier 33 is serving up all the good-time vibes with a food menu that will have you drooling (in a sexy way, we promise) and that just so happens to pair perfectly with vino and lols with your bestie.
Check-In For Your Cute-As Staycation At Peppers Noosa Resort & Villas
If you're going to treat yourselves then you need to treat yourselves right, and what better way than with a bestie staycation at Peppers. Nestled amongst the trees you'll feel completely away from the crowds while only being a 1km stroll to Noosa Main Beach. With a spa, restaurant, bar and theatrette what more could you want?!
Smash Out Any Man-Related Anger At The Smash Pit
Fact: Sometimes you just feel like smashing something. Luckily, The Smash Pit is exactly the right place for you to do just that. Smash out to heavy bangers and leave feeling refreshed and light as a feather. Hey, it's cheaper then therapy (and way more fun)! This is also the perfect way to take out anger for every ex that didn't treat your BFF right.
Go Thrift Shopping At Cactus Lane
Take our word for it when we say that if you love to thrift shop then you NEED to make it to Cactus Lane. And who better to do that with than your BFF?! With a coffee pit-stop at the entrance to fuel you for all the shopping you'll be doing, find some hidden treasures and have a few laughs looking at all the amazing and quirky pieces.
Brunch Because, Well, Brunch, At Shotgun Espresso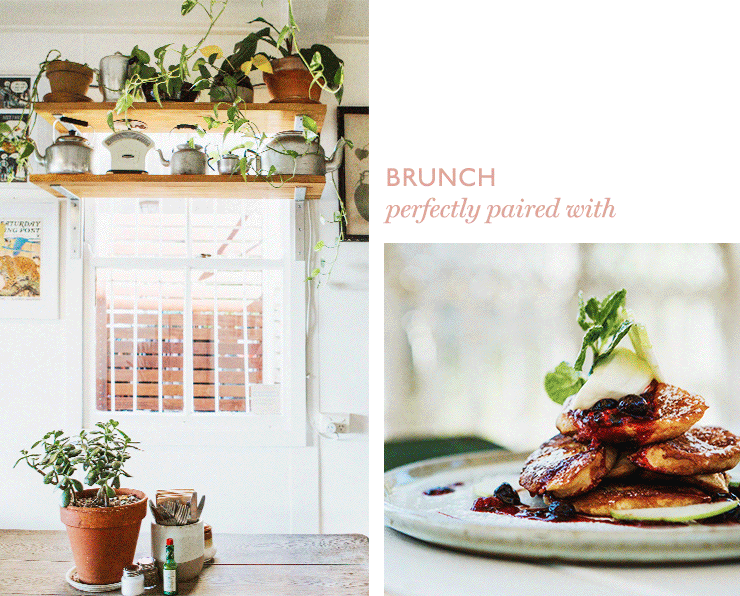 Besties and brunch; they just go hand in hand, right? Besides the fact that Shotgun Espresso is total interior goals, their food menu is a certified banger as well, and all responsibly sourced. They also have an all-day breakfast menu AND an all-day lunch menu and we just need that kind of love in our lives right now.
Phew! Sorry, not sorry if you're now 100% down a for a Galentine's celebration with your girls after reading this. Saint Valentine who?! To start packing, check out the list below or go rogue and reward yourself for being single over on Emma and Roe's website.
Editor's note: this article was produced in partnership with Emma and Roe. For more information on our editorial policy please click here.
Image credit: Grace Elizabeth Images for The Urban List