Early in the morning we like to go for little strolls around various suburbs on the Coast. This seems to be the time of day we stumble across hidden gems—out of the way places not everyone knows about.
There's something amazing about discovering a new joint you didn't know existed. It's a rush of excitement mixed with a sense of accomplishment. So, when we happened to walk right past a newly opened coffee spot last week we were nek-level thrilled to say the least.
Let us introduce you to Mr Z & Co.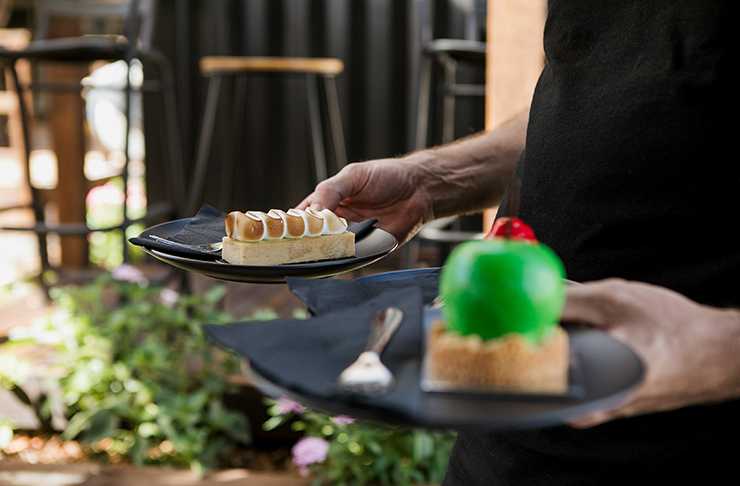 If you're fan of coffee (and pls don't say you're not) or if your partial to the odd patisserie treat (also we know you are) then this is one spot you must put on the bucket list.
Located in Caloundra, situated halfway down Lamkin Lane is where you'll find Mr Z & Co. It sits across the street from the forever fabulous Lamkin Lane Espresso Bar and intersects with another fave of ours Greenhouse Cafe.
But if we had to say why we fell in love with this place we'd tell you that Mr Z & Co. is located INSIDE an upcycled shipping container. Cue the cuteness overload 'cause it's freakin' adorable. The black exterior of the shipping container is softened by white subway tiles and splashes of fresh mint green. (Sah pretty!)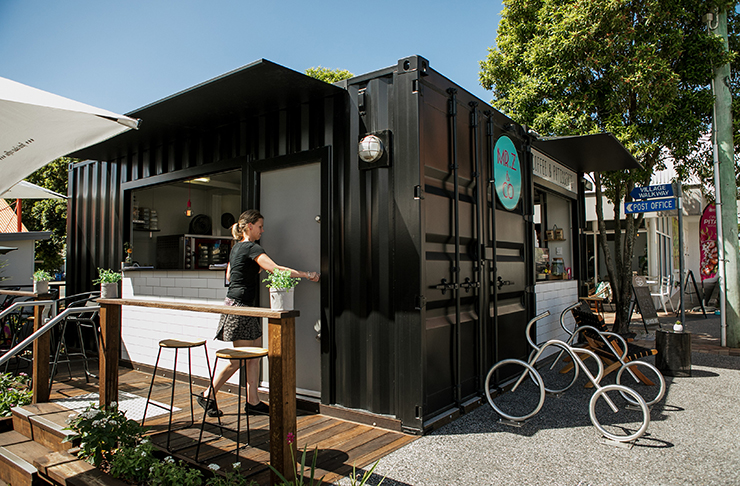 There's a plethora of outdoor seating that's flooded with beautiful warm sunlight for chilly winter days and also a large tree for those seeking a slightly more shaded spot to sip on your super-smooth Clandestino caffeinated delight.
But if we had to be honest we've come here for the sweet treats. Upon inspection, the varied array of different patisserie delights makes you feel as though you've stepped into a Willy Wonka styled dessert store. There's bright colours, different textures and a myriad of shapes that await. Mr Z & Co. isn't the sort of place you come to for a simple slice of original cheesecake. It's slightly more fancy-pants than that.
There are pear tarts, that actually look like pears! How does a Belgium milk chocolate, Nutella & raspberry mousse dome sound to you guys? They've even got lemon meringue, apple crumble and also raw treats for those who are attempting to be slightly more health conscious. Mr Z & Co. also do savoury tasty bites too. We'd recommend the uber-flaky croissant with ham and cheese.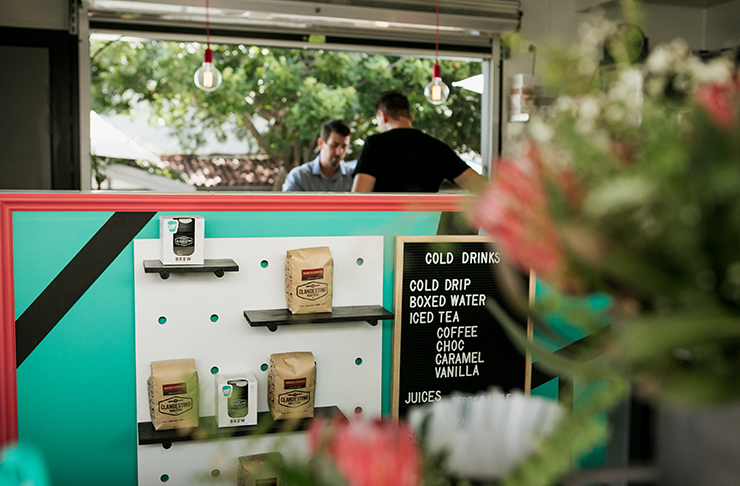 You'll come here hangry but we know you're gonna leave happy. (The sugar rush will help with that too).
So if you're looking for a new place to try we'd suggest you get your butt over here stat! (Or at least before the morning hot muffins run out). Mr Z & Co. is coffee sipping and patisserie nomming proof that the very best things come in teeny, tiny packages.
The Details
What: Mr Z & Co.
Where: Lamkin Lane, 10 Ormuz Avenue, Caloundra
Now that you're in Caloundra you might as well stick around and check some other places out. We've rounded up 30 things to do in Caloundra here. Looking for more things to do on the Sunshine Coast? How about escaping to the Noosa Hinterland?
Image credit: Amy Higg for The Urban List