There's no denying that Sydney is at its best on a glistening, sunny day. But believe it or not, there's still plenty to do when the heavens part, and they don't all include Game of Thrones re-runs.

Pull on your socks and boots Sydneysiders, as we've got a wealth of great rainy day activities just for you.
50 Things To Do On A Rainy Day In Sydney
1. Grab your friends and catch up over dim sum at one of Sydney's best yum cha establishments.

2. Enjoy a good book and pot of tea at Berkelouw Book's Cafe 1812.

3. Explore some of Australia's finest interiors at the historic Elizabeth Bay House and Vaucluse House—you will never want to leave the gardens.

4. Tantalise your taste buds with a hands-on masterclass at Jones The Grocer.

5. Catch an arthouse flick at the opulent Hayden Orpheum Picture Palace in Cremorne.

6. Check out the latest exhibition at the Art Gallery NSW.

7. Indulge your sweet tooth with traditional cinnamon buns at Fika Swedish Kitchen.

8. Work your way through our hit list of Sydney's best chai.

9. Delve into a treasure trove at Sydney Antique Centre—you're sure to snap up a gem or two.

10. Learn the art of ceramics with a casual class at The Pottery Shed.

11. Wander through the gorgeous Queen Victoria Building and take in the stained-glass beauty, whilst picking up a gift for you.

12. Warm up with the ultimate hot chocolate at Bon Bon Fine Chocolate.

13. Spoil yourself with a High Tea at Burnt Orange.

14. Allow your winter blues to fade away with a treatment at The Day Spa at the Langham Hotel.

15. Sweat it out at one of Sydney's top Bikram yoga schools.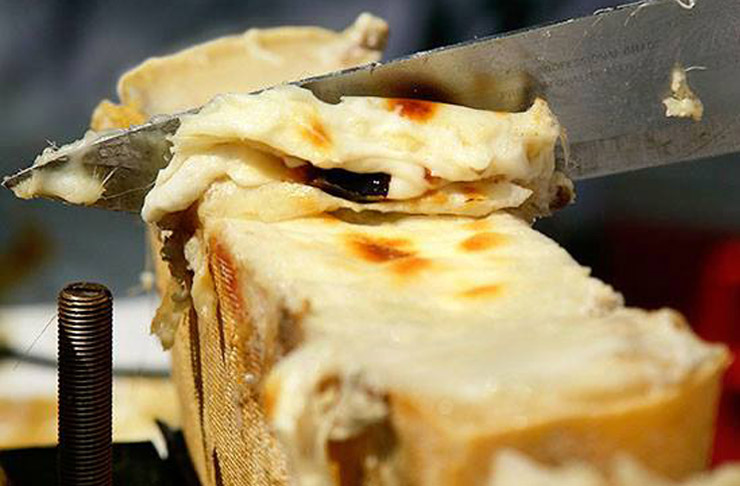 16. Traverse the aisles of delectable, imported Italian goods at Salt Meats Cheese.

17. Experience skiing and snowboarding indoors at In2ski Alexandria (Editor's note: this venue has now closed)

18. Pamper yourself at Polished Beauty Bar in Woollahra—yes!

19. From felt making to jewellery and crochet, get crafty at The Creatory in Summer Hill.

20. Get a good all-round workout at Pilates Physique.

21. Check out the world's largest and most significant collections of contemporary Chinese art at White Rabbit gallery.

22. Savour a three-course Friday market lunch at Marque—$45 per head.

23. Knock 'em down at Strike Bowling Bar at King Street Wharf.

24. Delight in the crispiest, flakiest, melt-in-your-mouth cronuts in town!

25. Join a creative workshop at Sew Make Create—featuring basket weaving, watercolour painting, fabric printing and more!

26. Sample award-winning ales at the Lord Nelson Brewery Hotel.

27. Shop your way from Town Hall to Pitt Street without getting wet!

28. Bounce it out at the newly opened Sky Zone indoor trampoline park.

29. Get buzzed with Sydney's best coffee.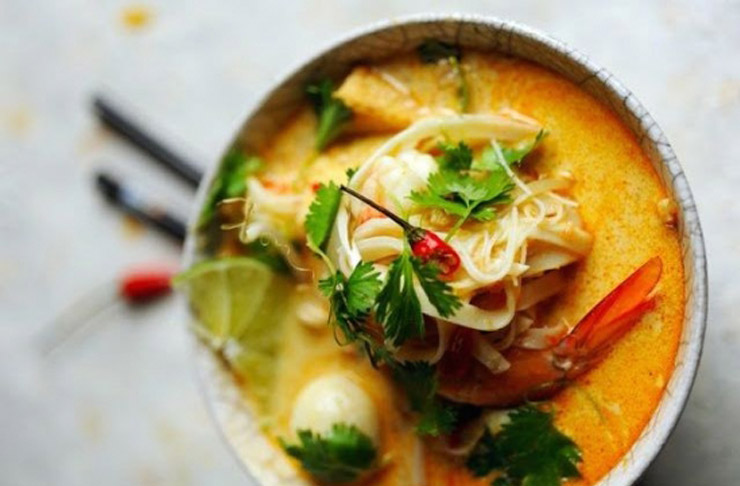 30. Eat your way through Sydney's best laksa—warming and packed with fresh, spicy flavour!

31. Strap on some wheels and get skating at Armidale Sport & Recreation Centre.

32. Escape the winter chills at Sutherland Leisure Centre, featuring two 50m pools, family-fun pool, gym, steam room and spa.

33. Devour glistening grilled meats at Sydney's best Korean BBQ restaurants.

34. Lounge (drink in hand!) beside the roaring fireplace at The Lord Dudley.

35. Take an Opera House tour—architecturally remarkable from the inside and out!

36. Discover the eclectic program of Australian plays and the best of international writing at Sydney Theatre Company.

37. Work your way through our hit list of cosy bars for winter.

38. Spruce up your home with Sydney's top design stores.

39. Get fishy with a masterclass at Sydney Seafood School.
AND FOR THE KIDS…
40. Check out the current exhibition at The Powerhouse Museum.

41. Get messy at Paint and Play at Maroubra and Alexandria.

42. Home to over 13,000 marine animals, explore the glistening Sea Life Aquarium at Darling Harbour.

43. Get up close and personal with the famous folk at Sydney's Madame Tussauds.

44. Let them run wild at Monkey Mania at the Entertainment Quarter.

45. Play cop for a day in the thrilling Justice & Police Museum.

46. Snuggle up in one of Sydney best kid-friendly cafes.

47. Ride the waves at Cook+Phillip Park Aquatic and Fitness Centre.

48. Check out the world's biggest screen at IMAX Sydney.

49. Get baking at the free kids' classes at Brasserie Bread.

50. One of Sydney's biggest indoor playgrounds, kids will love Wizzy World in Chatswood.
Image credit: Doriannn and Srikes our Fancy