Bathers' Pavilion is a Sydney dining institution. A decade on, it has stood the test of time in a city that has more restaurants popping up than mushrooms in a bag of potting mix. It's dependable. The food is always flavoursome and executed with military precision. And it's consistent; with the people watching as spectacular as the view, from celebrity spotting to the ladies who like to lunch. We caught up with its mastermind, chef Serge Dansereau following the release of his epic new cookbook Seasonal Kitchen. Reflecting the personality of the restaurant, the book is beautiful, full of character, light-hearted and fundamentally grounded in great food.
Don't miss Serge's poached peach with raspberry, roasted almonds, vanilla cream and raspberry coulis recipe on TUL tomorrow. Delightful!
TUL: If you had to pick one dish from your book that everyone should master, what would it be?
Serge Dansereau: The confit of baby vegetables (page 206) is a great dish, all about sourcing seasonal produce and cooking them in a simple way to enhance their flavours—well worth the search for baby vegetables that are available these days at good green grocers.
TUL: Your favourite season for cooking?
Serge: I love spring when there is the most change in the produce of the season. There is plenty of produce to be found like crispy green asparagus, baby peas, spring onion, sweet corn and the start of the berry season, but also a great time for passionfruit and pawpaw.

TUL: Most indulgent food habit?
Serge: I guess it is either chocolate or smelly cheese, neither of them are quite welcome at home! Still I am good at hiding the first and great at wrapping the second.

TUL: Who has influenced you most as a cook/chef?
Serge: Apart from Klaus my first chef in Canada, two amazing mentors have to be Lionel Poilâne, the departed famous French baker who instilled in me a passion for great natural product and the respect of tradition. And Alain Ducasse, who inspired me to seek the best in the produce to be found and to cook them with respect and integrity.

TUL: The ultimate dinner party dish is?
Serge: Whatever you are confident cooking, but at home everyone loves a beef dish and in my book I have a great beef rib that is a satisfying dish everyone would love.

TUL: Best advice for home cooks?
Serge: Equip yourself with a few but good kitchen tools, like a professional chef's knife and series of heavy cooking pans and a large cutting board. Couple this with sourcing great seasonal produce and you can produce great meals for the whole family and your friends with confidence.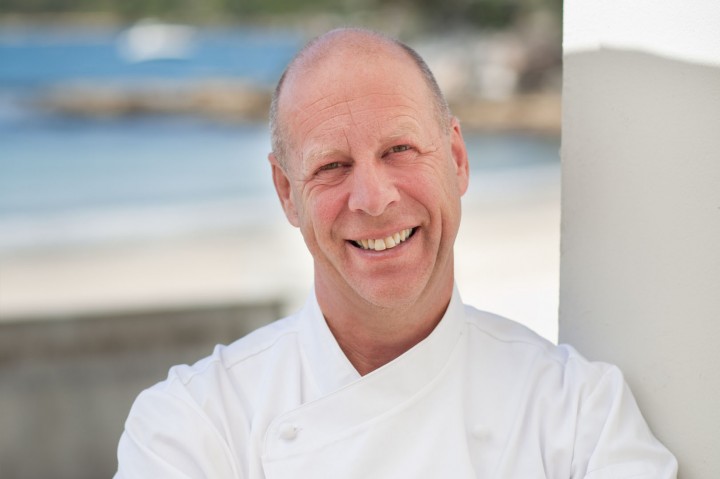 Image credit: chessymiteapples and Bathers' Pavilion