Sydney is a gin lover's paradise—and it just keeps getting better.
This year, we've had a gin drive-thru and the arrival of Four Pillars' first-ever Sydney outpost with the extra-dreamy Four Pillars Gin Lab (complete with hidden bar) in Surry Hills. And next month—Kings Cross Distillery will open in a former adult book store on Macleay Street.
You'll find the distillery and cocktail bar near the dandelion fountain in a building that has a very Kings Cross past. In the 60s it was a speakeasy and an illegal gambling den, later it became the Private Book Shop and then the Ecstasy Adult Book Shop. While the bar's design is still under wraps, it will pay homage to its history using the antique vault to display prized bottles of gin and old pinup-style photos.
As for the gin—the bar will hero the Kings Cross Distillery, or KXD, Australian Classic Dry Gin. Made using the single-shot method and vapour distillation in a 200-litre still nicknamed Miss Pottsy, it's inspired by a recipe dating back to 1927 and the era of the Sydney Razor Gangs and features classic London Dry botanicals like juniper, coriander seed and cardamom pods.
The gin has also been given a distinct Sydney flavour with Sydney organic lemons and native myrtles. It's sweet, gently floral and curvy—with subtle notes of baker's spice, exotic woods and grapefruit, best served with Indian tonic and a slice of preserved lemon peel.
The pièce de résistance on the menu at KXD, however, will be the Aalto Martini, made with 60ml of KXD gin, dry vermouth rinse and a slice of preserved lemon peel.
Other cocktails on the menu include a classic Negroni with flambé finish, a Negroni Bianco, a peach gin fizz called "Impeachment" and a pear-infused cocktail called "Pear of Kings".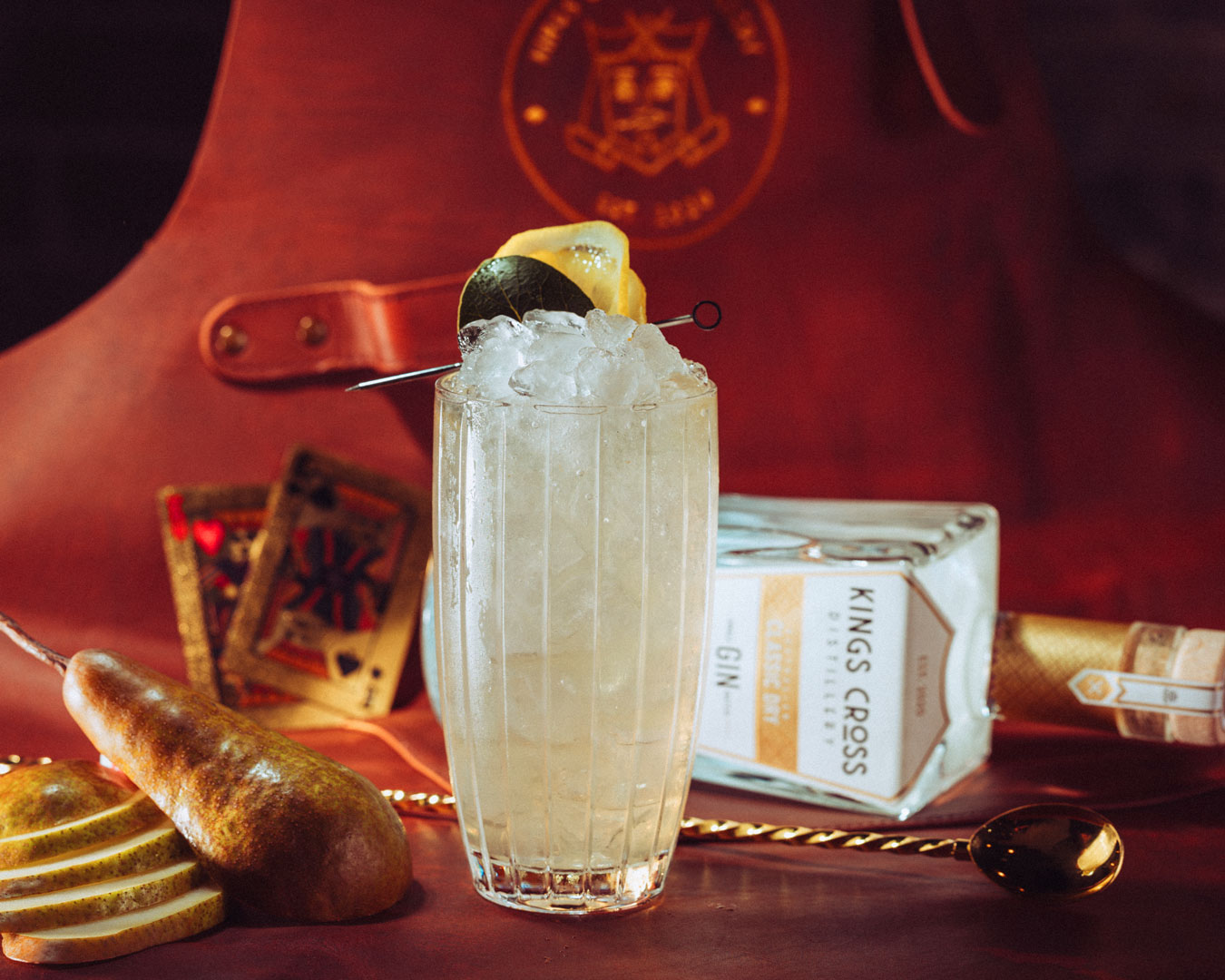 "The colourful and rich history of Sydney's Kings Cross and its Sydney surrounds, are the inspiration behind our vapour infused gins," KXD distiller and spirit architect Odelia Potts said in a statement.
"We are so thrilled to finally be able to open the venue completely and share our gin creations with the world, following a challenging time for the hospitality industry in Australia."
KXD is slated to open in spring—stay tuned for more details. If you simply cannot wait to try this new Sydney gin, you can shop it via the KXD website.
For now, here's a list of our favourite Aussie gins to shop for your home bar.
Image credit: Kings Cross Distillery