A weekend in the Red Centre is a breathtaking experience. Just three hours by plane but a world away, a trip to the desert is truly unforgettable.

The heart of Australia, Uluru, demands that you hold its dense red earth between your hands, letting it trickle through your fingers.

It is an intense, almost religious experience visiting Uluru.


With dramatic variations in light and temperature, three days can seem like three weeks. Uluru and Kata Tjuta (The Olgas) are extraordinary natural phenomena, with their chameleon-like shape shifting changes that occur throughout the day.

Sunrise is particularly spectacular. A helicopter ride is a glorious way to appreciate the sun's rising, however the viewing deck at Ulu?u-Kata Tju?a National Park is also a beautiful vantage point.

Watching the moon descend over Mount Olga, as the sun peeks over the horizon, is certainly worth a 4am wake up call. The 10.6km base walk around Uluru is also a must, and the ranger guided Mala trail is especially informative. The incredible scale combined with the minute intricacies of this magnificent formation are really quite mind blowing.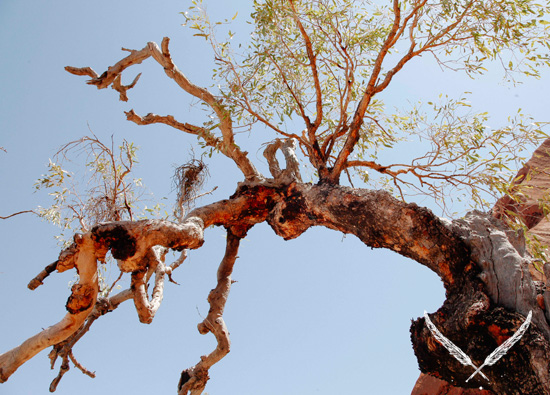 Images by Anastasia Nielsen