London is a funny place divided into very distinct boroughs. Lucky for those who visit, each borough holds its own lifestyle and mix of communities, but it can be hard to know where to stay when there's so much on offer. That's why we've singled out four neighbourhoods you absolutely have to check out when you're in London, and what to do when you're there.
Here's your London hit list.
Shoreditch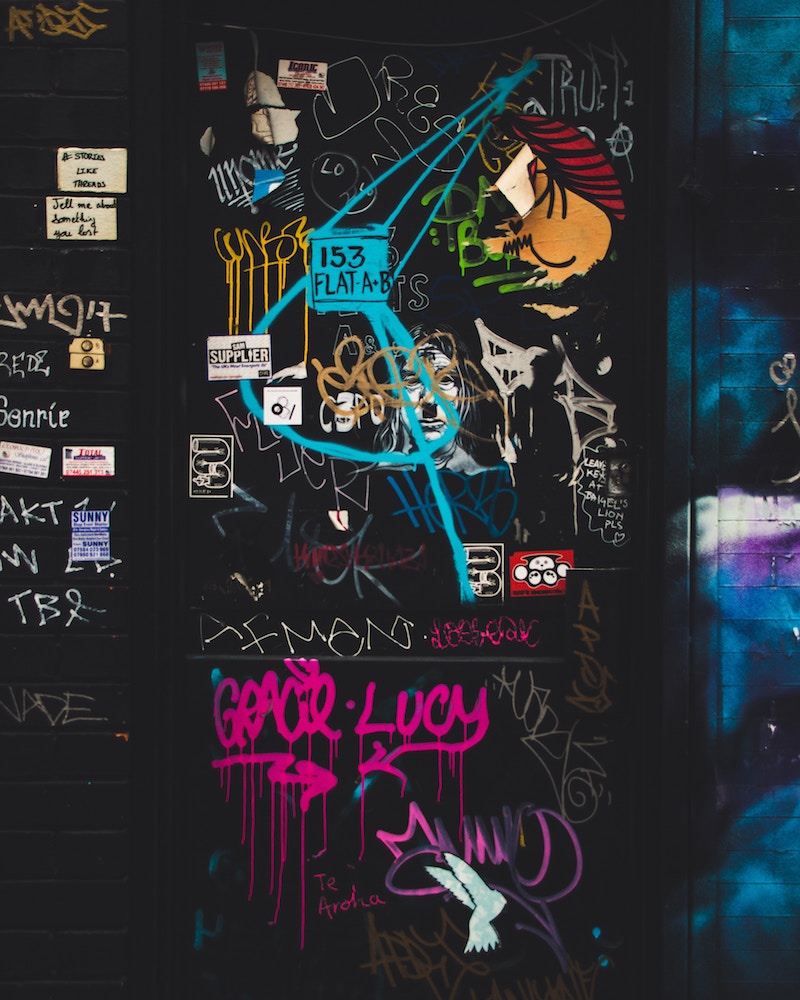 Shoreditch is the neighbourhood where the warehouse conversion is worth more than the Mona Lisa, where 'experimental' restaurants go to test the waters and where you'll be charged £9 for a juice with ingredients you thought were inedible. It's also where you'll see, drink, eat, and buy some of the best London has to offer. Long live Shoreditch. Here's where to hang while you're there.
Hotels
The Ace Hotel
Creep past the laptop warriors in the foyer at The Ace Hotel and check in to your room before going to join said warriors. With a negroni in hand, of course. Don't forget to pop into Hoi Polloi for brunch on weekends and enjoy your bloody mary with a side of pop music from the string quartet.
The Hoxton
The Hoxton is an interior lover's dream. It's the kind of place that looks like it smells like leather bound books. And it does. Get to the bar early to score a spot in front of the fire, then order an old fashioned for Don Draper vibes.
The Curtain
There are few reasons to leave your room when you're staying at The Curtain, especially when it's one with a freestanding bathtub. Regardless, I'll give you two reasons: dinner and jazz at the famous Red Rooster downstairs, and a dip in the lido if it's one of those rare sunny London days.
Coffee
Friends Of Ours
The wait can be long, and your fingers might get cold, but it will all be worth it once you take a sip of that Aussie strength coffee and a bite of that buttery sourdough. Energy restored.
7Gr Coffee Studio Shoreditch
This tiny cafe on Shoreditch High Street has queues out the corner at peak times, but it's worth the wait for the coffee that's made with love by some very friendly Italian folk. Non-dairy drinkers rejoice, you'll be spoilt for choice.
Attendant
Sometimes, when your tube ride was long and you're a little lost, all you want is a really good coffee from a friendly, laid back dude with a beard. That's what you'll get at Attendant. And maybe a pastry or two.
Eats
Campania
If you can find a better place to eat heavenly Italian food made with love in a tiny kitchen, sip wine, possibly canoodle with your loved ones and then spot some celebs than at Campania, then we want to know about it. Make sure you save room for tiramisu here.
Lyle's
This minimalist restaurant laughs in the face of the farm-to-table trend. Everything from the butter on your bread to the shot in your just-caught-grouse is fresher than you can imagine. The menu changes weekly, but don't panic, you're always in good hands. Don't be shy when asking for more of the Pump House Bakery sourdough.
BRAT
If you can score yourself a table at BRAT, which does Basque and Welsh fusion without making it weird, then don't you dare miss it. Go all out and order the whole turbot, and trust your stomach when it flips at the thought of coal roasted cheesecake. It's heaven on a plate.
Drinks
The Owl & Pussycat
Cocktails are great. But so are warm pints in a cosy pub full of locals. The Owl & Pussycat is an east London stalwart, and it's even better because spilling out onto the street with your enormous glass of wine is encouraged.
Cocktail Trading Company
On the other end of the spectrum, head to Cocktail Trading Company on Bethnal Green Road for those "this is a bit silly" cocktails. You know, the ones served in seashells or top hats. We're not kidding.
Vibes
Redchurch Street
Pick an end (the one closest to the aforementioned BRAT is a goodie) and work your way down the independent retailers and cafes. If you've got time, pop into Le Lardo for a luxury perfume experience, and don't skip Labour & Wait, you'll understand why when you get there.
Columbia Road Flower Market
It does what it says on the tin: it's a flower market. But it's also so much more. It's a very long, very crowded strip of flower retailers, yelling their (very reasonable) prices at you. Once you've got your floral goods, make your way to The Lily Vanilli Bakery for a tea and a cupcake to regain your strength.
Kings Cross And Camden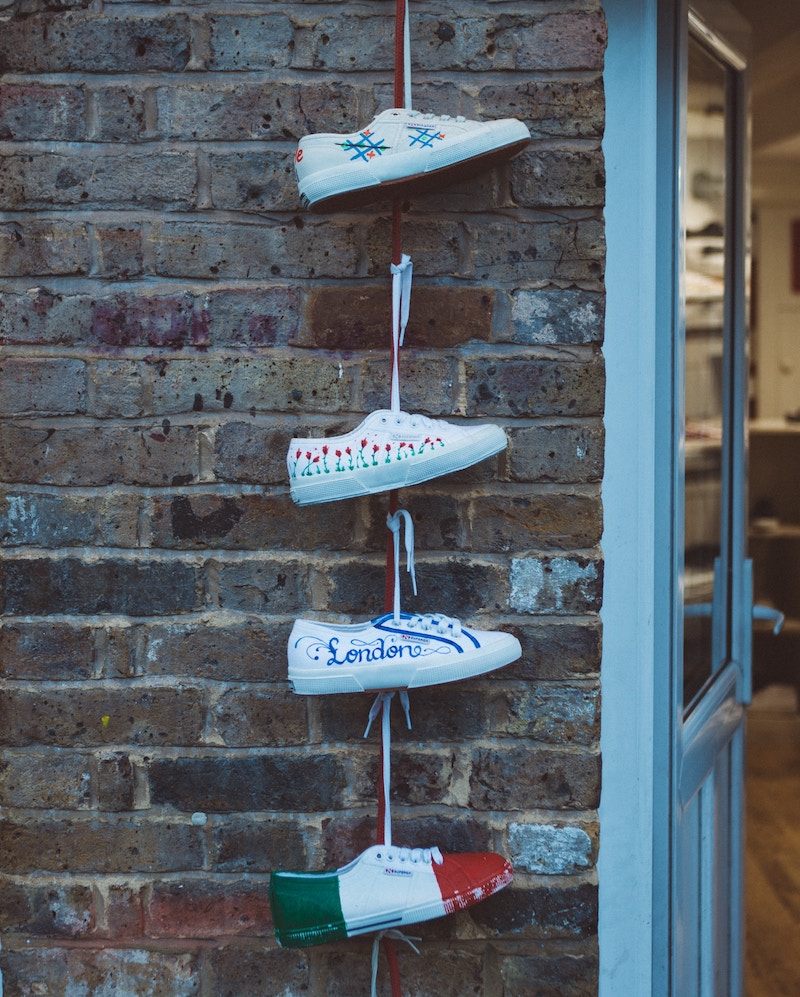 If you asked someone to recommend areas of London a few years ago, Kings Cross and Camden wouldn't be too high on their list. Hell, they wouldn't even be on their list. But in recent years they've put themselves on the map. Rightly so, because who doesn't love a walk along the canal? Here are some top tips.
Hotels
The Megaro Hotel
Walking towards The Megaro Hotel, you'd consider being a little cautious, but once you step off the busy streets of St Pancras and into the lobby, you'll realise why you booked this gem. Comfy, spacious, stylish rooms and just close enough to the action? It's the dream.
The Great Northern Hotel
You want grandeur? Plush lounges, Hollywood glamour and more chandeliers than we'd imagine Sia's house has? The Great Northern Hotel is the place to be. Pop into the cute kitchen for a cuppa, or downstairs to The Kiosk for a sandwich. You're going to need both at some point.
Coffee
Caravan
You may not see much from outside, but Caravan is one smouldering temptress when it comes to caffeine, baked goods, and brunch. If it's just the coffee, grab one to go and give in to the temptation of the pastry selection. If you see the kimcheese morning bun, get it.
Lantana
Yes, it's another Aussie-owned place, but who can argue with that fantastic sip of Antipodean goodness? Not many. Lantana is famous for its coffee and breakfast, so get the former and make up the latter with their corn fritters.
Sundays Cafe
If there's one thing London doesn't do so well, it's chains. Chains that serve average coffee in wasteful materials. Luckily, places like Sundays exist to fill your cup (and your belly) with their delicious brew. It wouldn't kill you to try the bacon pancakes, either.
Eats
The Cheese Bar
Ah yes, the Camden restaurant that nearly broke the internet with its food porn. It's also exceptional. There are three types of toasties, an enormous cheeseburger, and plenty of good wine to wash it down.
Hicce
Sitting pretty in the new-ish Coal Drops Yard complex, Hicce raised eyebrows with its Nordic Japanese fusion at first, but once everyone realised how wonderful it was, getting in became a struggle. A worthy struggle, mind you. Because those fire-cooked hot sticks are damn good.
Lemonia
This is technically neither in Camden nor Kings Cross, it's in Primrose Hill. But it's not far, so it's fine. Lemonia is a fantastic, family-run Greek restaurant that has stood the test of time for a reason. Go in, order the sharing menu, and keep your eye out for some celebs. Emma Watson is a fan.
Drinks
The Albion
My goodness, what a pub The Albion is. Beer garden for sun? Absolutely. Dark wood interior with proper beers? That's right. Soul-satisfying Sunday roast for those hangover days? Of course, this is London. You're going to love it.
Spiritland
Tucked down the back of Kings Cross, Spiritland is everything you need: small, 60's Brady Bunch living room vibes, with reasonably priced nibbles and excellent drinks. Truly. They have Stone & Wood, and one of the best margaritas in town.
Vibes
A Walk Down The Canal
Regent's Canal will never not be a thing of beauty. No matter the season, spotting a family of swans or a narrowboat looking for its new home is always a thrill. Start at Angel and work your way through to Camden (or go further if you like). Keep an eye out for Word On The Water, a floating bookshop and record store. Pro tip: the dog likes to play fetch.
Camden Market
Vintage, vintage, a hot chocolate, then more vintage. That's what's on the menu at Camden Market. Fuel up at Kerb for some street food (make a beeline for Oli Baba's halloumi fries), then hit the passageways and see what you can score for a bargain. Then go back to Chin Chin Labs for the most exquisite hot chocolate there ever was.
Brixton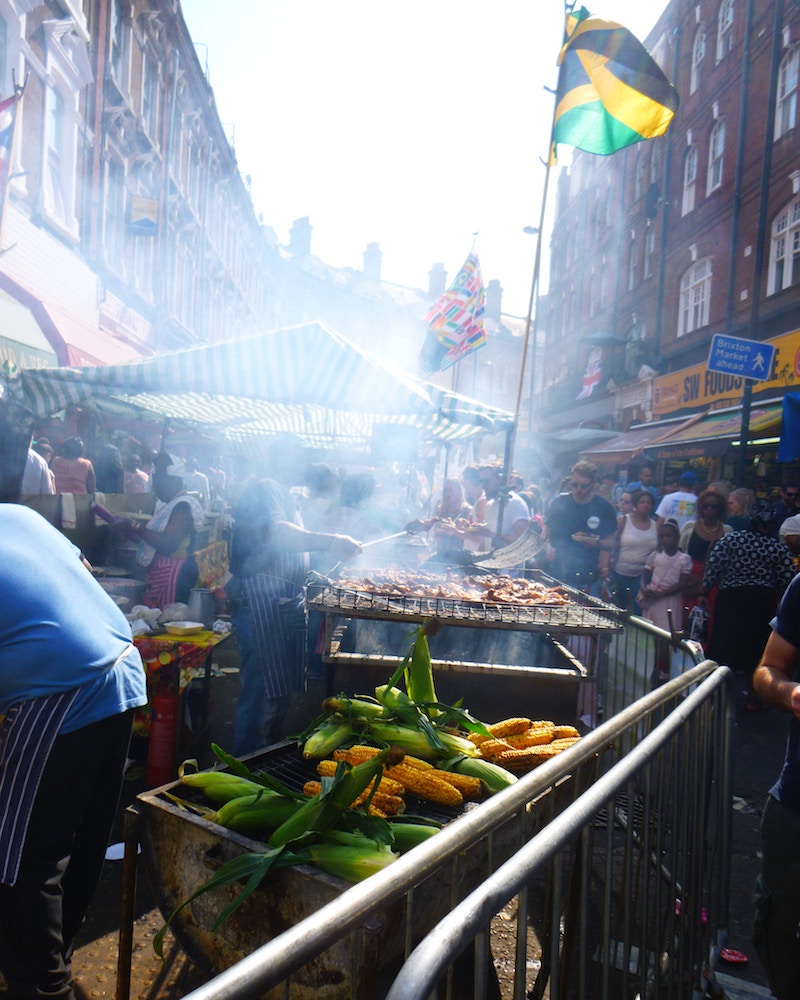 Brixton has everything you need for a taste of real London: tiny restaurants that have people travelling for miles, quirky shops, and iconic music venues that fostered some of the greatest artists in the UK. It's all here, and this is what you need to see.
Hotels
Church Street Hotel
Honest truth time. if you're looking for a hotel in Brixton, it's slim pickings. But that's what makes it a great spot: it's free of swanky hotels which adds to its appeal. Church Street Hotel is just what you need, a comfy spot to keep your stuff while you explore. Failing this, Airbnb or your friend's spare room is a sure bet.
The Rosewood
Another truth: This hotel isn't technically in Brixton. But if you want to splash out on a hotel in London, this is the one. Grand, golden ceilings, curious Alice In Wonderland shops at Vivienne Westwood vibes, and a cocktail bar that will make you buy a postcard to send home. Worth the short tube ride to the good stuff in Brixton.
Coffee
Federation Coffee
Oh, the sound of a well-loved coffee machine, how it seems to sing to the ears. Go to Federation coffee for the famous house-blend espresso, and stay for the Brick House sourdough.
Stir Coffee
Why choose between coffee and beer when you could have both? We assume that's the mission statement of Stir Coffee. The service is friendly, the coffee is delicious, the beers are cold, and the food choices are vast.
Eats
Okan Okonomiyaki
Tucked away in Brixton Market, among the many, many, holes-in-the-wall, is Okan Okonomiyaki. A purveyor of fat, fluffy, crunchy, Japanese pancakes that are filled with meat and veg of your choice, and will cost you less than a tenner. Wash it down with an Asahi and you've got yourself a jackpot.
Fish, Wings and Tings
Another Brixton Market staple, Fish, Wings and Tings is an authentic Caribbean joint that has Londoners arriving in droves. The rum punch, jerk chicken and curried goat are your winners but don't be shy on the pepper prawns.
Kricket
Mumbai-inspired Kricket has three locations, but this is the original, so it's special. If you can make it for the Sunday roast, do. It's their twist on the classic English meal and it's the perfect antidote to the bars you definitely hit on Saturday night.
Drinks
Seven at Brixton
Though primarily a tapas bar, Seven does an excellent job of making its wine list the supporting-but-really-leading act of the show. Expect an exploration of Spanish wines as well as twists on your favourite cocktails. The ale smoked old fashioned is wonderful in the weirdest possible way.
Trinity Arms
If the sun is out and the beers are calling, there's one place to head with your mates and that's The Trinity Arms. Part traditional pub, part pallet furniture haven, it's got all the makings for a really good time.
Basement Bar at Naughty Piglets
There's one place to play footsies and end the night over natural wines in Brixton, and that's right here. Hoist yourself up on a barrel and make your way through the menu in this romantic cave of wine-filled wonders.
Vibes
Ritzy Picturehouse
Gone are the days of the big night out to the historic cinema. Or so you thought until you came across Ritzy Picturehouse. Iconic architecture aside, this venue offers the ideal mix of mainstream and independent cinema, as well as two bars for the post-picture discussion.
Pop Brixton
No two days are the same at Pop Brixton, where the best of South London culture come to mingle. Food, art, design and local businesses are all here, waiting to meet you. Head to Alpes for some of their famous raclette, then be sure to check out Pop Farm, the community garden run by locals.
Notting Hill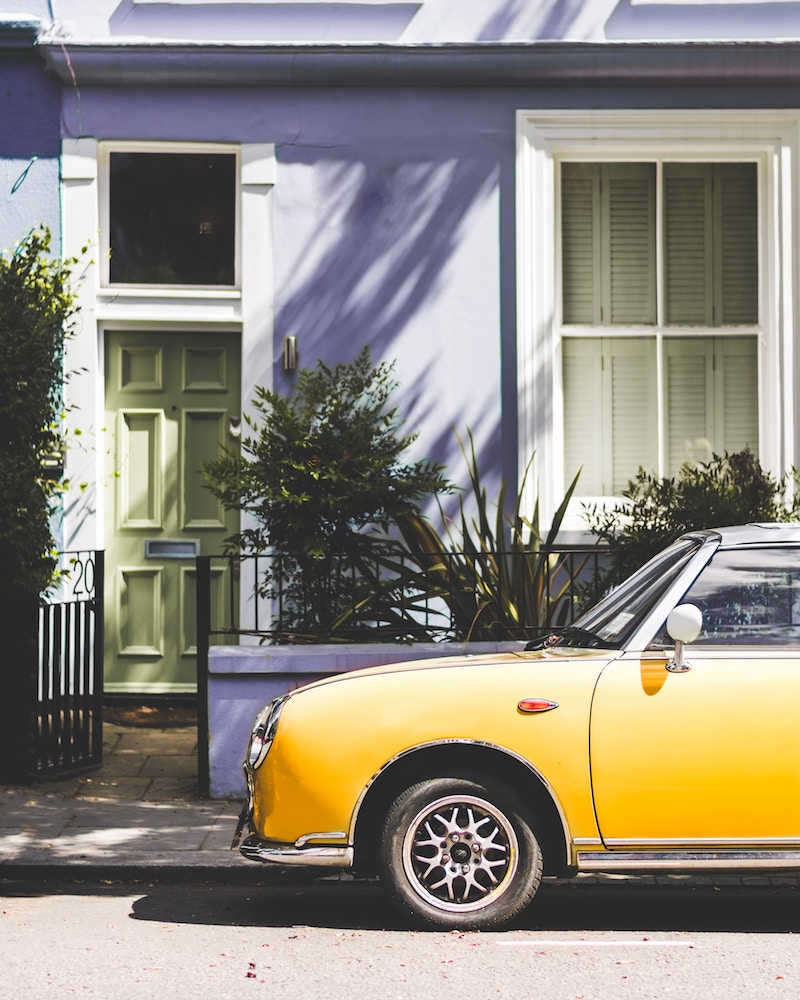 Seen the movie, read the books, know the stories? Sure, but there's so much more to Notting Hill than a blue door. Spend some time here and you'll understand why the locals say west is best.
Hotels
The Distillery
London lost their minds a few years ago when this gin hotel opened. You heard that correctly: it's a hotel inside a gin distillery. It's the perfect place to wake up (or keep drinking) after a night sampling the delights from the downstairs bar.
The Laslett
Loving The Laslett is the easiest thing in the world. You'll feel like you've scored a real West London townhouse, with all the benefits of a comfortable hotel room. They've thought of everything here, including leaving you some books to enjoy while you soak in the impossibly roomy tub.
The Portobello Hotel
The word 'iconic' has sort of lost its meaning lately, but it's the only one suitable to describe The Portobello Hotel. Keeping guests comfy in style since 1971, it's got endless amounts of old world charm, and a killer bar to boot.
Coffee
Farmacy
West London is known for its yogis, health nuts and vegans. And if that sounds like you, then plant-based haven Farmacy is the place for you. Go crazy on the non-dairy coffees, or book yourself in for their sugar-free high tea.
Lowry & Baker
Sometimes, all you want is a good coffee and an even better eggs benny. And Lowry & Baker are the experts in both. Go on a weekday to beat the rush and take your time with the crossword.
Eats
108 Garage
As you may have guessed from the name, this restaurant is housed in a former garage. But the glaringly obviousness stops there. This British-Asian fusion restaurant has locals and reviewers up in arms about its quietly life-changing food. The menu is ever-changing, but if you catch the acton burrata, grab it with both hands.
CORE by Clare Smyth
There's got to be one blowout meal, right? It's going to be this one. The proud owner of two Michelin stars, CORE by Clare Smyth is swathed in white and gold, and wonderful, waste-not food that has melted even the coldest of London critic's hearts. Clear your evening, this is one to remember.
River Cafe
Sure, River Cafe is closer to Hammersmith, but its legacy and quality makes it worthy of a place in the West Londoners list. With alumni like Jamie Oliver and Anna Jones, this restaurant cares not for pretence, but a lot for quality, which makes it worth at least one visit.
Drinks
The Ladbroke Arms
Oh, beer gardens in the sun. How you warm the body and the soul. The Ladbroke Arms is a West London stalwart, serving pints and roasts to chino-clad punters on the daily. The Sunday roast is where it's at. Mostly because it's delicious, but also because London favours the dog-friendly establishments, so you're bound to meet some good boys.
Negozio Classica
If you ever need a reason to convince someone to have "just one more drink", dangle the Negozio Classica carrot in their face and watch their eyes light up. Part tapas bar, part temple of wine, this is the perfect spot to make friends with some new wine varietals. And some locals, if you like.
Vibes
The Museum of Brands
Don't furrow your brow until you've heard us out. This weird, wacky, and wonderful museum takes you on a journey through consumerism as we knew it then and know it now. Want to know how they marketed The Royal Family in 1940? You'll find out here.
Goldfinger Factory
Fact: "Single use" was Collins Dictionary's word of the year 2018. If this interests you, then you're going to love the upcyclers at Goldfinger Factory. The award-winning designers and architects are passionate about making the old into the new, and they'd be stoked to let you into their world. Try your hand at one of their workshops and see if you can turn old into gold. Corny, yes, but do it.
Portobello Road
The Dad in Mary Poppins wasn't wrong to turn his love for Portobello Road into a song. This iconic strip has stood the test of time. Pick an end, any end, and trawl through the treasures. Antique furniture, vintage clothing, street food and all sort await you.
Heading to Berlin? Check out these four neighbourhoods in Berlin that aren't Mitte.
Image credit: Ambitious Creative Co. - Rick Barrett, Paolo Nicolello, Clem Onojeghuo, Claire Whiting, Damiano Baschiera