Cantina Carolina may be Joe Mammone's first venture into the world of café fare, but it's certainly not his first rendezvous in the restaurant and bar industry. With his empire including Il Bacaro, the recently opened Marameo and Bar Carolina, Joe is continuing to cement his southside presence, one establishment at a time.
Joe's southside venture all began in 2017 with Bar Carolina—now topped off with sophisticated cocktails upstairs at Tetto Di Carolina. Slowly but surely, the venue has become more of a complex, where you can have breakfast, a glass of wine and everything in between… but more on that later.
As of October, Joe completed the Carolina trinity with its third instalment, Cantina Carolina, a relaxed Italian café delivering casual breakfast and lunch. And since opening, they've been focusing on separating themselves from its neighbour, Bar Carolina. Joe says, "We really want to have a point of difference compared to next door."
That's why at Cantina Carolina as well as an a la carte menu you'll find a rotating selection of freshly made window options including both savouries and sweets.
Think house-made salads, pastries like baby sfogliatelle, a selection of rolls like porchetta, grilled veggies, prosciutto and mozzarella and more.
Once you've eyed out the window selection and the menu that's sectioned off into breakfast, antipasti, seconds and sides, you can either perch yourself at the bar, on one of the tables or outdoors along Toorak Road for the best street-side views.
Breakfast is served from 7am with an offering that features brunch classics as well as a few Cantina classics, too. Case in point, their breakfast pasta, Spaghetti Alla Chitarra with confit yolk, crispy pancetta, truffled pecorino and pepper.
If you haven't fully warmed up to the idea of a plate of pasta for breakfast (which you should strongly consider), you can always opt for brunch dishes like the
Bruschetta with whipped ricotta, heirloom tomatoes, poached egg, prosciutto di Parma, Parmigiano and balsamic.
For something sweet, you could go for the Waffle All'italiana, an Italian waffle sandwich with grilled banana, milk caramel and house Nutella.
For lunch, there's plenty on the menu, but you should absolutely try the crumbed chicken cotoletta, a perfectly golden chicken schnitzel served with a side of Italian slaw and charred lemon. Pro-tip? Pair it with their hand-cut chips for a match made in heaven. After an even more authentic slice of Italy? Order a serve of their eggplant parmigiana for antipasto.
For drinks, you can choose from juices, smoothies, teas and one of the best coffees on Toorak Road. If you're after something with a little more of a kick, you're in luck with the venue's all-day licensing. They've got a wide variety of Australian and Italian wines available by the glass and carafe and you can also select a drop from next door over at Bar Carolina.
Joe says he looks at the Carolina venues as a seven day a week operation. "You can come at 7am and be entertained until 1am. You can come in for breakfast, have some lunch, stay for dinner and then move upstairs."
And as expected, the venue fit-out is lush. The Chris Connell designed interior is light and airy, with a minimal palette of bright white and blonde wood, timber panelling, perforated steel and speckled terrazzo tiling. Joe certainly won't blame you for wanting to hang out all day and once you check out the venue for yourself, you'll understand why.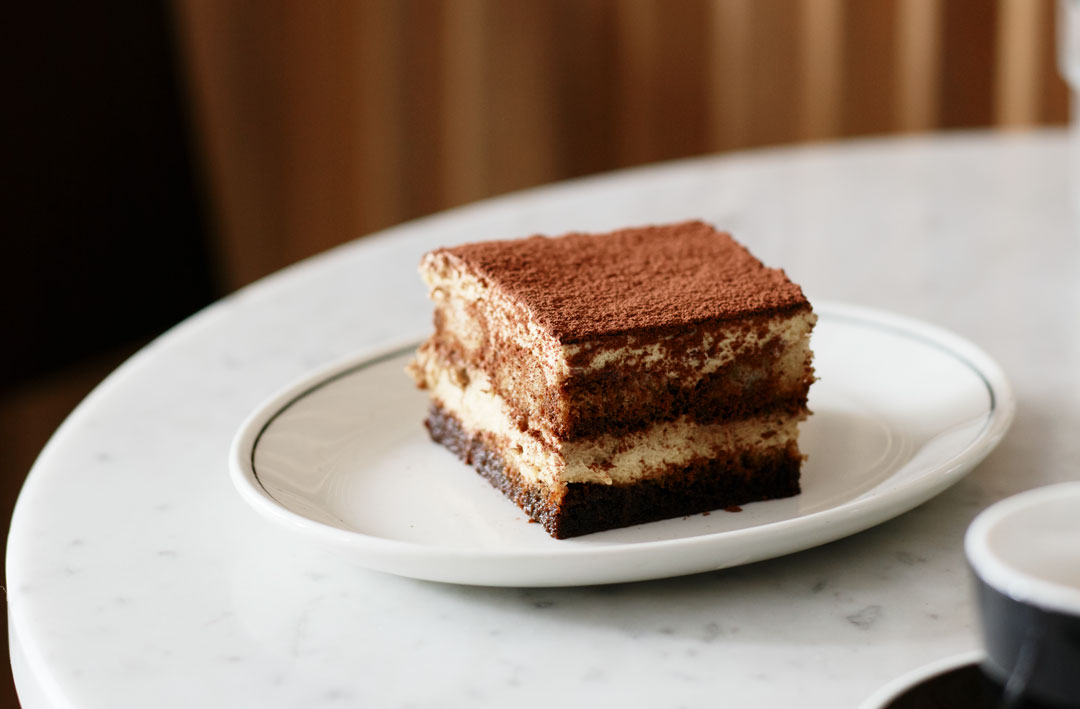 The Details
What: Cantina Carolina
Where: 48 Toorak Road, South Yarra
For more info, click here.
Keep up to date with the latest openings around Melbourne on our New Eats section.
Image credit: Kristoffer Paulsen