It's the most wonderful time of the year. Sorry Andy Williams, in this case we're not talking about Christmas, we're talking about SPRING.
The days are getting longer, the morning chill is becoming far less offensive, the layers of clothes are depleting and for some reason we're all just more innately joyful.
Let's be really real here, there is only so many times you can tell yourself "but winter fashion is the best" or "it's perfect weather for a slow cook," until you're throwing your slow cooker out the window in a frozen fury, wishing that you could just walk out the door in jeans and a nice top (insert slightly smiling emoji face that kinda looks like your about to lose your sh*t).
The Stella Artois Caulfield Cup Carnival is kicking off from October 13 - 20 and to help get you pumped (…like you need it) for the highly anticipated arrival of the spring racing season, we've enlisted the help of Melbourne Racing Club to wrap up the top 6 reasons you need to be in this splendiferous city of ours this spring.
1. Because Lounging Poolside Is Lyf
f we could be forever poolside with a cocktail, you would know exactly where to find us at all times.
Gone are the days of drinking and socialising on regular decks like regular people, this is where it's at. In a first for the Stella Artois Caulfield Cup Carnival, the Malibu Pool Deck presented by Bondi Sands will have the vantage point of all vantage points at the racetrack as well as a dedicated ever-flowing bar with springfully delish cocktails AND a poolside space to enjoy the day in style. Make sure not to dilly dally ... tickets are selling like hot cakes!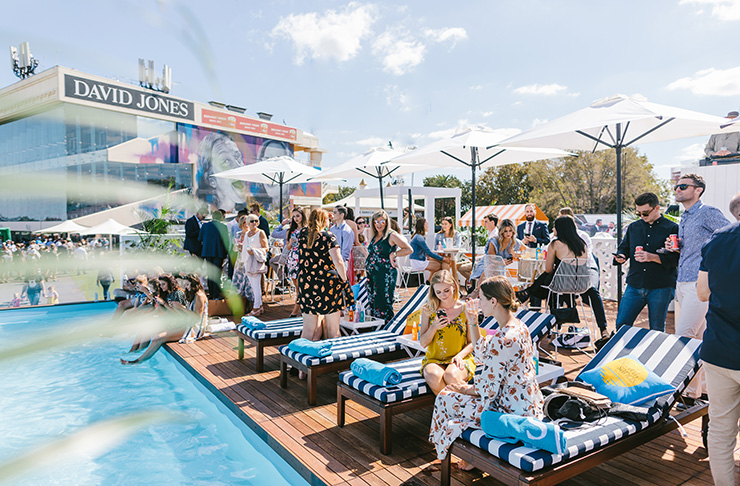 2. All Of The Delish Eats
If you're anything like us, you come to a party for the food (insert JLAW "where's the pizza?!" GIF).
We've never been the kind of people to coyly decline canapes for fear of soiling our face, so we can state with confidence that we have found the ultimate destination for droolworthy feeds. The Carlton Draught Front Bar will be out in force at the Caulfield Cup Carnival with St Kilda Burger Bar, Skewer'd and San Antone by Bludso's as juuuuust a few of the tasty names in the line-up. So whether souvlaki and a beer is your dream combo or you're a fish taco and rosé kinda gal, you're sure to be one happy camper.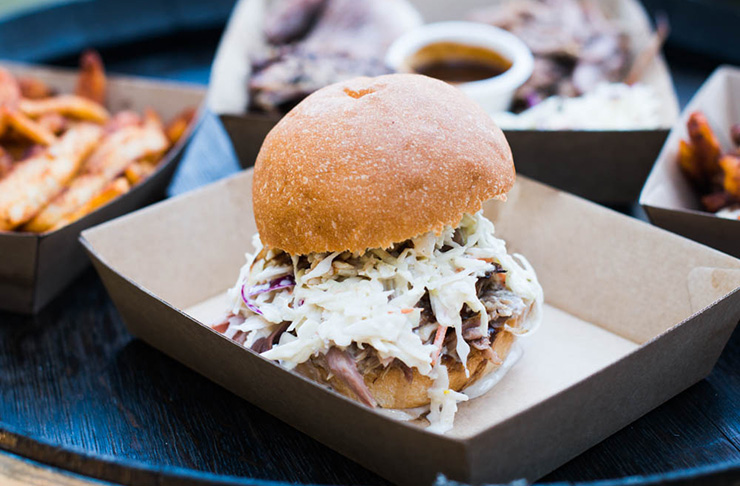 3. Farrrrrshun, Darling
We all know that the races just aren't the races unless we're up to our eyeballs in fashion that makes us green with envy.
The David Jones Fashion Stable is returning to the Stella Artois Caulfield Cup Carnival, serving up twice daily runway shows loaded with the best of the best spring racewear trends and quintessential Melbourne style. And we know it ain't a true race day experience unless we're on a full sensory journey, so expect to get well and truly amongst the spring racing spirit with live entertainment, Catalina Sounds Fashion Illustrators and a Moët & Chandon Bar *praise be hands emoji*. Want to know the most exciting part?! You can purchase looks straight off the runway with the brand-new Click & Collect activation (technology these days, huh?!) Shopaholics, you've been warned…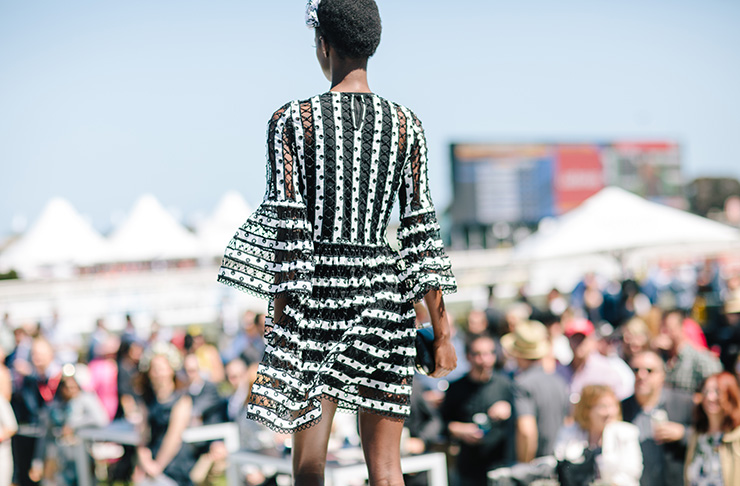 4. Bottles Be Poppin'
We don't like to play favourites, but it's hard not to when it involves Champagne …right?
The Moët & Chandon Lawn is exactly where you need to be this spring, hands down. Not only is this space a prime piece of real estate, it also has penthouse-grade views of the racetrack. With all-inclusive Moët Champagne and all of the other fine wines you love, this is a day for those wanting to lash out and indulge in a fancy as hell racing experience. Oh yes, and dw we didn't forget the food element - expect insta-worthy Tommy Collins canapes as far as the eye can see.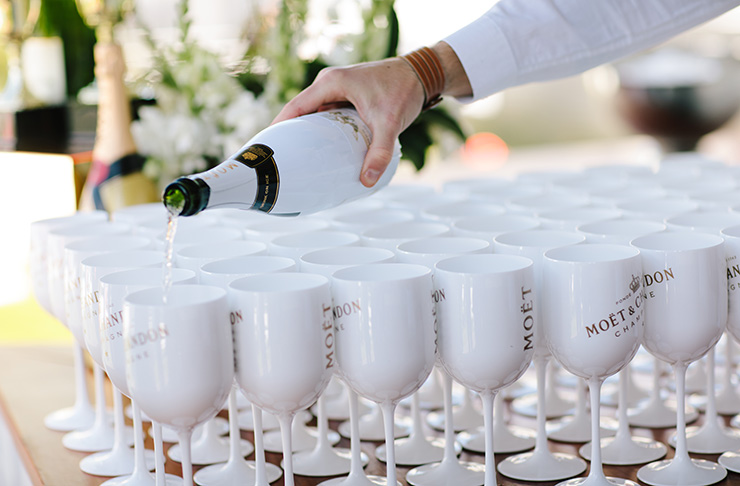 5. PIMM's & Mr Miyagi
Yasss! Two OGs are coming together for an epic display for the ultimate race day rendezvous.
MRC Young Members presented by PIMM's is quite literally positioned at the epicentre of all that is good. This event is a sell out each year and it's easy to see why with fancy feeds like local fave Mr Miyagi, delish drinks on offer, non-stop entertainment, sweet live music and of course, the official after party held at The Emerson, South Yarra.

6. Pump Those Tunes
Live entertainment is often the added cherry on top of what is already an epic day out but in this case, we think it might be the whole damn sundae!
The Stella Artois Caulfield Cup Carnival always plays host to some mind-blowing live acts and this year is no different with the always funky, indie pop beats of Client Liaison (Ladbrokes Caulfield Guineas Day | Oct 13) and award-winning tunes from Australian punk rock band The Living End (Stella Artois Caulfield Cup Day | Oct 20) gracing our presence trackside. So put on your dancing shoes (plz let us know if you find mythical dancing shoes in the form of heels) gather the squad and prepare for one helluva day out!
The Stella Artois Caulfield Cup Carnival will run from October 13 - October 20 . To get amongst all of the spring action click here.
Editors note: This article is sponsored by Melbourne Racing Club and proudly endorsed by The Urban List. Thank you for supporting the sponsors who make The Urban List possible. Click here for more information on our editorial policy.