Another week, another episode of First Dates…that mighty-fine reality unscripted television show where people try to find love with the nation watching.
Here were 44 thoughts we had while watching this week's episode of First Dates.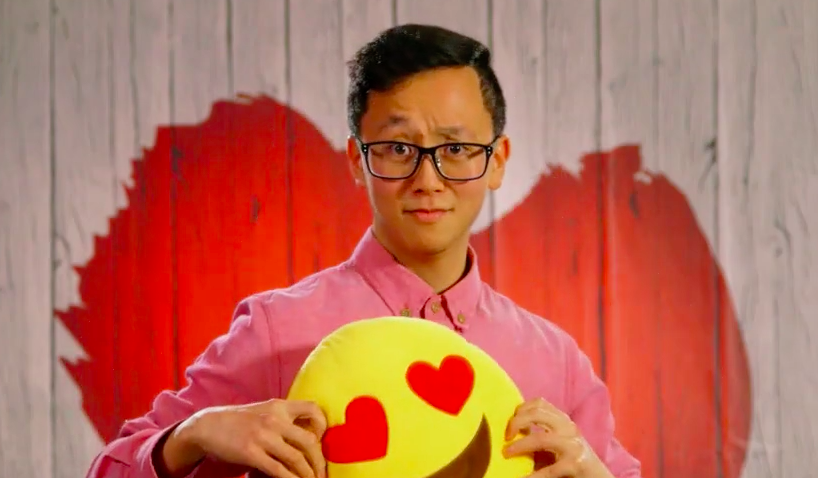 Before we kick off, let's just take a moment to remember and appreciate how fabulous Jimmy was.
Lucy is having her second turn and she's only 20. Really?
Jesse seems cool. This could work.
He asked her what kind of dancing. Why did they cut out her answer?

Like, being a twin is cool, but YOU DON'T DATE THE SAME WOMAN.
Oh hang on, so there is actually two girls…well played Mediaworks.
I wish Joel and Nathan were wearing the same shirts as when they did the interviews so we could keep track of their names.
What, what? There is only one girl??!

Where have all the cowboys gone coz Jessy is looking.
Strong personalities don't work for Joel. #readbetweenthelines
Andddd there's only one of them going on the date. Oh you tricksters you, Mediaworks.
"He's picky with food, I'm picky with food. It's kinda weird, I think we're really similar." That's a big assumption, Lucy.
Gah! Can't keep up! So Nathan DOES have a date. FFS.
Nathan: "I want a girl that hasn't been around the block"
Kimra: "I am a virgin." How did they interview for that?!

Kimra, you keep your standards. #inspo
And they're both from farms! Nawww. This could be love!
New Zealand, we're witnessing good 'ol fashioned values right here.

Joel, don't worry about you're looks. You're cute.
Now we're going back to the Ancient Greeks to talk about love. This week's show is like the history channel.
Ditsy and a bimbo? Haters gonna hate, Nikita.
"What right do they have to touch a girl like that, it's not ok." Preach, Nikita!
The rollllling 'r's' of the south are fab.
Louie wants a girl who likes history and Nikita is basing love on the Ancient Greeks. Perfect!
Lucy: "It hasn't been a priority, I haven't been out there searching for it." Ummm…twice on First Dates is kinda searching.
Joel wants to be a voice over artist—quick, introduce him to Jesse!
Nikita wouldn't date anyone if the teacher told them off? Wth?
"Truth be told, I've actually got a false tooth." We're really upping the ante now.
Oh shit, he took it out to eat?
Nikita: "If I vomit, you have to vomit too." True love right there.

Is Johnny Depp at the restaurant?!
Lucy: "She looks like Arial on cocaine." Lewl.
Slash who is she talking to?
Make a kissing sort of expression? I'm sure that's worked for thousands of women…not.

Joel and Jessy are too damn cute.
They're singing Amazing Grace. This relationship may very well last a lifetime.
Anddddd Jesse and Lucy are a yes! But Jesse...that was bloody mean!
Nikita: "Do you believe in one soulmate for one person?"
"I do agree, but I do believe you can love more than one person throughout your life." That's not agreeing, Louie.
"I don't think I believe in soulmates." Wait, what? I can't keep up, Nikita.
And we have a friend zone…
We would like to see the face of the woman who says, "would you like to see each other again?"
And we have a yes from Nikita and Louie!
Bring on next Thursday!
Miss last week's episode? Catch up on it here.