A brand new rooftop bar and eatery has opened on Auckland's Viaduct just in time for summer.
Meet Saint Alice, your new favourite spot to soak up some sunny rays. From the team behind Dr Rudi's, you'll find them to the left of the escalators. Boasting an open spacious fit out, a step inside St. Alice will have you faced with an epic bar, flower stand and sprawling open spaces designed to showcase one of the best views in town. Charismatic duo Callum O'Brien and Andrew 'Red' Roborgh are thrilled with how the space has turned out.
"Saint Alice is like Dr Rudi's distant cousin," says Andrew, "Whether you're in for fresh seafood, celebrating an occasion or just a cold one, it's a space for it all."

Head chef Maia Atvars (ex-Depo) is behind the designed-to-share menu that will expands diners taste palette in a relaxed setting.
Our top pick is the fried oyster mcmuffins. Featuring a battered oyster drizzled with black garlic aioli and pickle radish all within a 'mcmuffin' slider. Served in pairs, they're so good even the team can't stop raving about them.
Or, opt for the strange yet wonderful try the beetroot salad with chocolate and cream. A side or dessert? It's anyone's guess.
For the main affair, look no further than the whole roasted dream bay flounder. Served in a rich herbacious beurre blanc, this dish is well worth venturing out of your comfort zone for.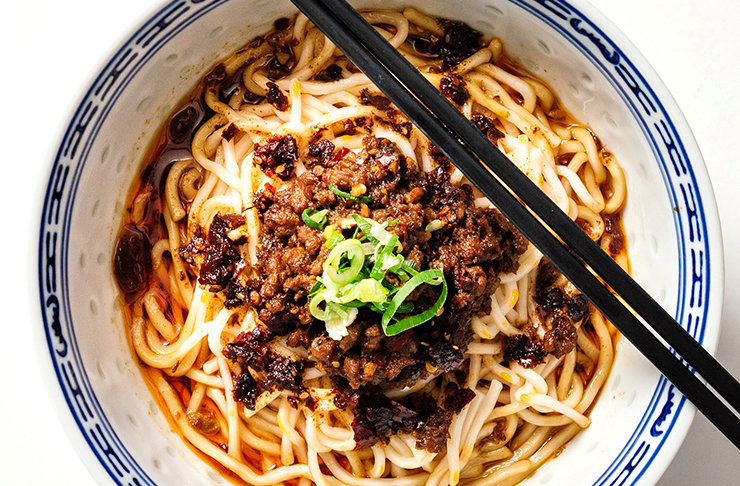 But wait, there's more. Tucked away is Bang Bang China Cafe, a hidden eatery within Saint Alice. With sprawling murals and a fully-stocked bar, the tick to order menu is jam-packed with dumpling goodness. We can't get enough of the moreish house-made Char-siu BBQ pork and scrumptious chicken buns.
In a league of its own, Saint Alice is a must-visit.
For more information about Saint Alice, including opening hours, click here.
For more information about Bang Bang China Cafe, including opening hours, click here.
Image Credit: Jaiden Bhaga, Supplied