2019 is less about excuses and more about living your best life. In the new year, it's time to take the plunge and visit those destinations you've only dreamed of, or saved to your 'bucket list' tab on Instagram.
But where to start? To help you narrow down the choices (there are so many) we've teamed up with Air New Zealand to curate the ultimate holiday hit list based on your personality. Whether your travel mode is living on the edge or chilling by the beach, we're coming at you with everything from hiking across glaciers in Patagonia to relaxing in a treetop villa in Bali.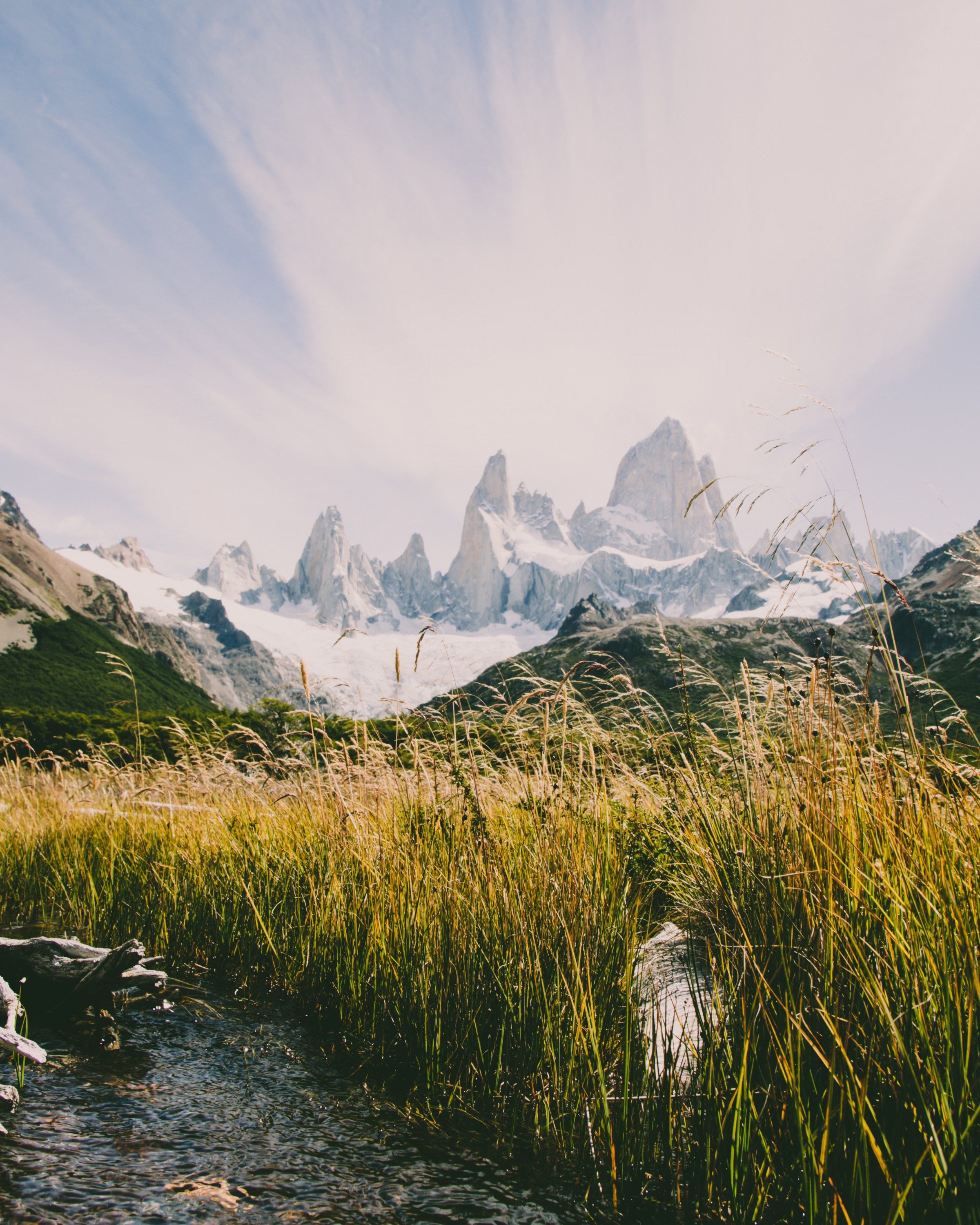 Los Glaciares National Park, Argentina
For The Adventure Seeker
If you're always chasing the next big thing, feel empowered by a challenge and possess an unquenchable thirst for adrenaline, Argentina and China will satisfy all your thrill-seeking desires.
Buenos Aires, Argentina
The colourful city of Buenos Aires is the perfect base for any thrill-seeker travelling through South America. As the gateway to many adventure spots, Argentina is a country of geographic extremes, from hiking vast glaciers to exploring dreamy deserts near Purmamarca.
Make your way north for an absolute must-do, the Iguazu Falls. Bordering Argentina and Brazil, the jaw-dropping scene includes 275 intense waterfalls plunging down 82 metres of jagged rock. Once you have your waterfall fix, head west for the UNESCO-listed mountain valley, Quebrada de Humahuaca. Known around the world as the Rainbow Valley, you need to see Cerro de los Siete Colores (the Hill of the Seven Colours) up close—it's best at sunrise for a spectacular view of the rich earthy gradients.
For a chilly contrast, head south of Patagonia to Argentina's largest national park, Los Glaciares. Bring your cold-weather gear because here you'll find a glacier wonderland complete with stunning vistas, trekking tours and boat trips that will take you right up to the icy facade.
Shanghai, China
Shanghai is a bustling city full of bright lights and busy people; a must-do for the urban adventurer. Our CBD hit list includes crossing the Huangpu River through the psychedelic lights in the Bund Sightseeing Tunnel, and stopping off in Qibao, a Venice-like water town complete with twisting and turning canals.
Venture outside the city walls and you're greeted with China's wild side. Head west to indulge your inner risk-taker at the Huashan mountain, one of China's most picturesque scenes and one of the world's most challenging hikes. Take in the vista from the Plank Walk, where you literally climb the edge of the cliff on small, vertical planks—deep breaths everyone.
Alternatively, adventure into the eerie forests of Zhangjiajie for your own out of this world moment (this forest park inspired the set of the movie Avatar). Packed with caves, ponds and waterfalls, this adrenaline-pumping hike journeys through dramatic weather, temperamental mist, rugged landscapes and soaring rock formations known as 'floating peaks.'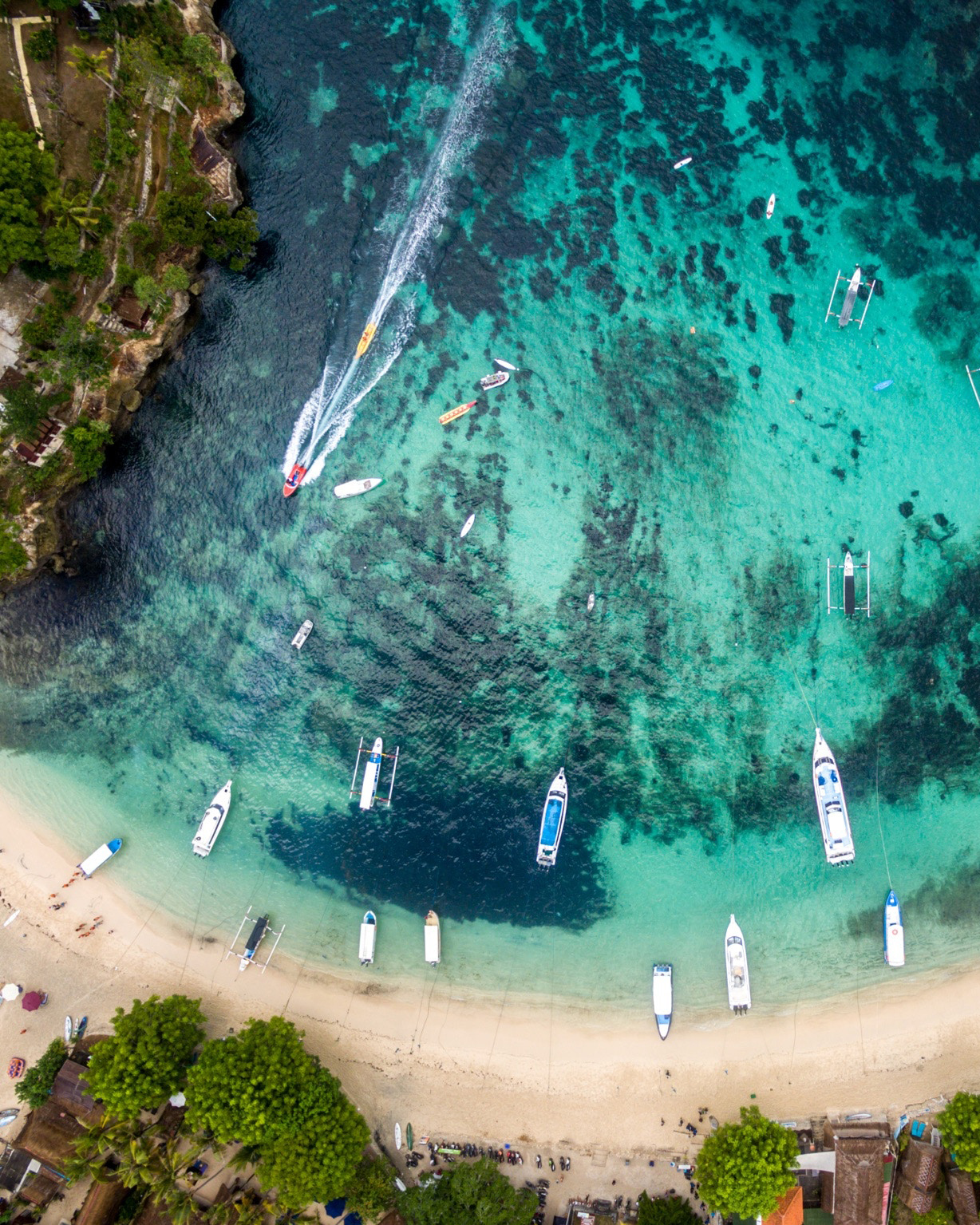 Bali, Indonesia
For The Beach-goer
If a lazy day by the beach with a book and cocktail in hand is your idea of paradise, look no further than Bali or Honolulu for your next summer vacay. Be it on the cheap or in a luxury villa, get ready to bliss out under the sun.
Honolulu, Hawaii
You'll thank yourself come the winter months for booking an island escape. With its dramatic landscape, white sandy beaches and waterfalls, our pick for a mid-year getaway has to be Honolulu.
You're not coming to the islands to do anything but relax. That's why we suggest splashing out on one of the many premium resorts on offer. For the ultimate luxury stay, you can't go past the breathtaking views, infinity pool and Iron Chef restaurant at the recently opened Alohilani Resort.
While you may never leave your resort (you do you), this island vacay is where the city meets the sea. Take a sunset ride on a Catamaran, catch a wave at Waikiki Beach, shop up a storm in the city or devour your dream Poke bowl.
Bali, Indonesia
Bali is simply made for beach days. We're talking resorts, spa treatments, wellness retreats and idyllic blue waters—there's no better place to escape the frosty Kiwi winter.
Firstly, no Bali trip is complete without staying in a treehouse. Our pick is Villa Pererepan at Awang Awang Resort for the private infinity pool overlooking Ubud's stunning forests—and the fact it's tucked away from the hustle and bustle of Seminyak. Next up, set out on your highly anticipated beach day. Head south to Balangan surf beach where you can chill amongst the lush greenery, walk along the cliff tops or catch a wave.
For the most crystal clear water, spend a few days island hopping along the three Nusa islands: Lembongan, Ceningan, and Penida. Only a 30 minute boat ride from Denpasar, here you'll escape the crowds and find breathtaking views like The Blue Lagoon or the turquoise cave pool named Angel's Billabong.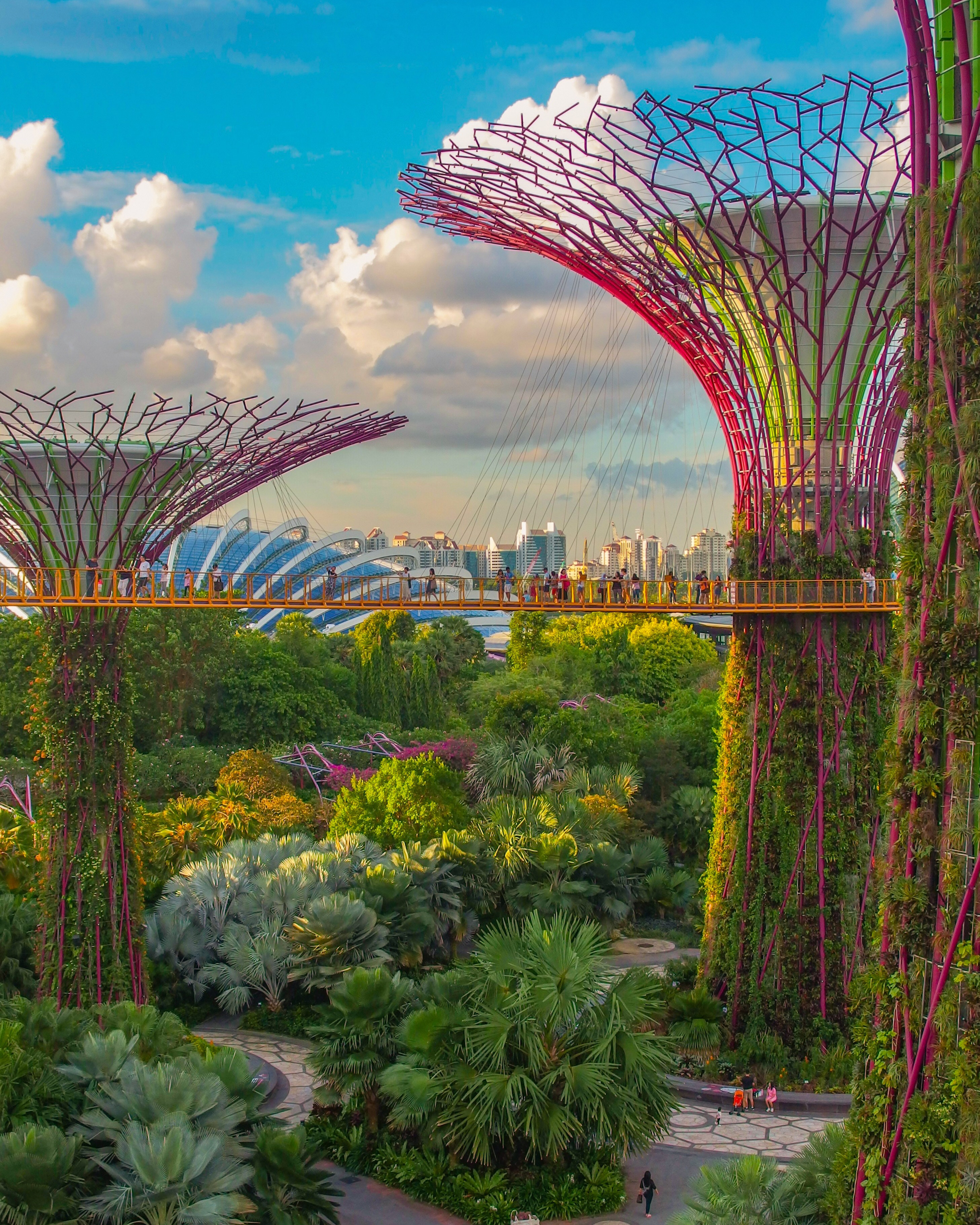 Singapore
For The City Slicker
We're all about discovering local music, art, culture and food in the world's best cities. If cityscapes make you tick too, Chicago and Singapore are no-brainers for your travel itinerary in 2019.
Chicago, USA
Home of deep dish pizza and The Bean sculpture, the 'Windy City' is a Kiwi's newest gateway into the USA thanks to Air New Zealand's non-stop flight from Auckland.
Whether you're looking to shop up a storm or dine at the finest restaurants, Chicago has got you covered. Dubbed the 'city of neighbourhoods,' make sure to check out a few of the 77 districts on offer, each with their own history and character. Start with Pilsen, a creative corner of Mexican and Czech heritage, recently named one of the coolest neighbourhoods in the world by Forbes.
Chicago's nightlife is one of the best in the country and not to be missed. Get your gig on at The Hideout, a secret prohibition bar turned live music venue. Fuel up at Pequod's Pizza for the deep dish of dreams—pepperoni with caramelised crust please. After a few drinks, stop by the sassy hot dog stand The Wiener's Circle for some good grub and provocative banter with the staff (wear a thick skin, they're experts at comedic roasting).
Singapore
Singapore boasts one of the most jaw-dropping cityscapes in the world. The radical skyline is dotted with unusual structures and buildings that will pull on every urban traveller's heartstrings.
Start with the tallest swimming pool in the world at the Marina Bay Sands and capture that coveted 'Gram looking out at the sunset with a cocktail in hand. Next up, swap urban heights for the jungle at MacRitchie's Treetop Walk, only 15 minutes from the CBD. See if you can spy the giant monkey family that calls this reservoir home.
Other skyscraping attractions on the hit list include the Supertree Grove at Gardens By The Bay, which look to be straight out of a sci-fi movie. Best viewed at night, these light-up vertical gardens sit 20 storeys high, linking city and lush jungle via a walking track. It's the stuff of a plant lover's dreams.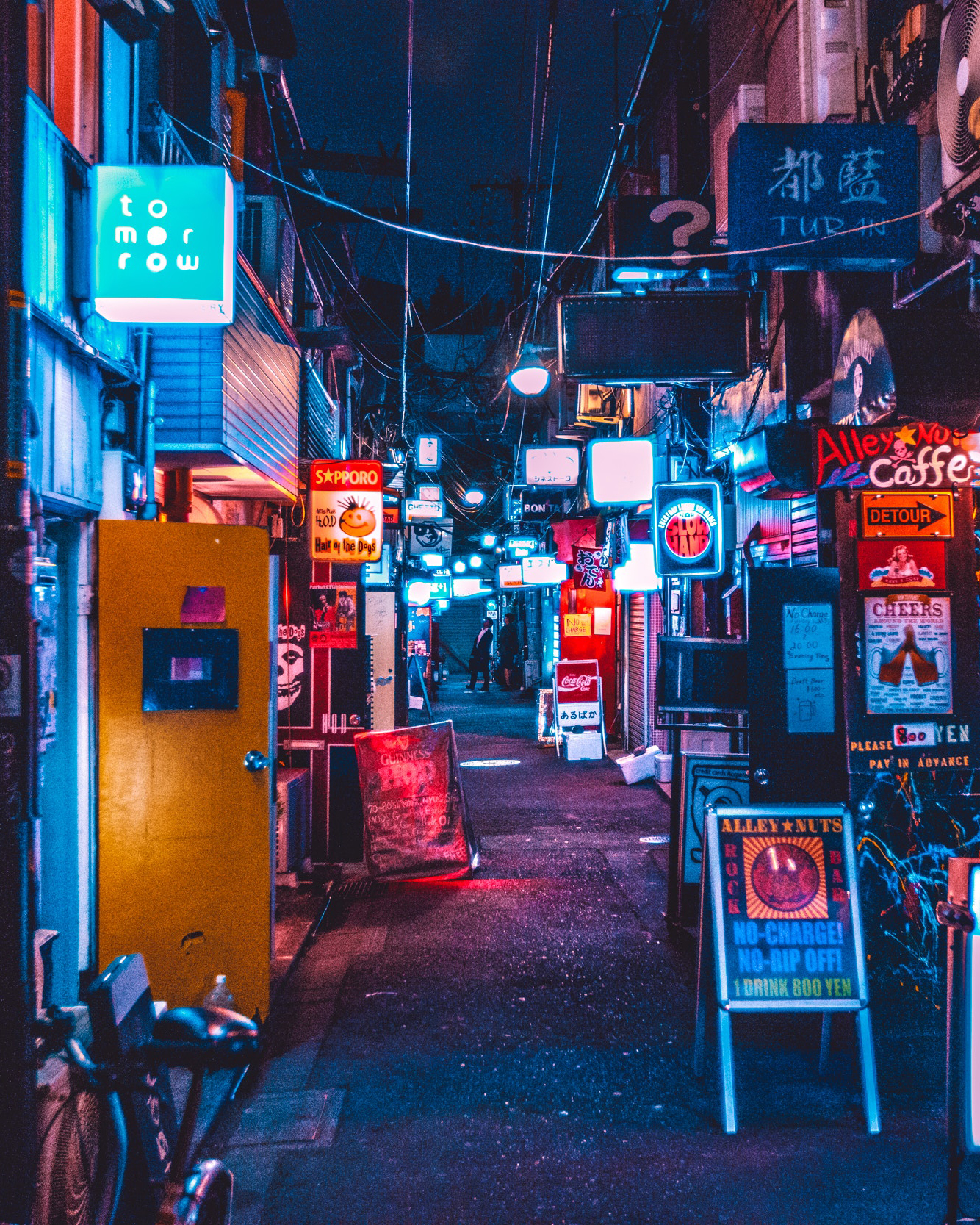 Shinjuku, Japan
For The Foodie
It's 100% okay to travel purely for food. Look no further than Tokyo for a rich melting pot of fine dining and street food, or Adelaide for a laid-back wine lover's getaway.
Tokyo, Japan
Whether you want to splurge on Michelin Star restaurants, or devour some traditional cheap eats, you can find your ideal foodie spot in Tokyo.
Throw yourself in the deep end at the legendary Golden Gai alleyways. The shanty-style food court consists of six narrow alleys lined with more than 200 tiny bars, each seating only a few customers at a time. Frequented by locals and tourists alike, this is the place for an unpredictable foodie evening.
A trip to Tokyo is not complete without a steamy bowl of ramen. Take it one step further by opting to dine at Tsuta, the world's first Michelin Star ramen restaurant. Make sure to show up by 8am to grab a ticket for your meal time later in the day. The investment is worth it once you're devouring that umami goodness.
Adelaide, Australia
South Australia prides itself on the perfect pairing of food and wine. Adelaide is the gateway to foodie paradise, with easy access to some of the best wine regions in the world including Barossa Valley, Clare Valley and McLaren Vale.
Destination dining is a common thing here and we're totally on board. For something on the fancy side, make your way to the stunning geometric d'Arenberg Cube Restaurant in McLaren Vale. Come hungry because here you'll devour an 11-course degustation menu (with local wine pairings, of course).
Take your tastebuds to the source and head straight to one of the many farmers markets for the freshest produce, or opt for an Oyster Farm Tour at Coffin Bay. Here you'll get to pluck the oysters straight from the sea and devour them fresh on the spot—it's foodie heaven.
Still wondering which travel box you tick? Find out your ideal 2019 holiday with this quiz. Ready to book tickets? Air New Zealand flies to all the destinations mentioned in this article, so start sorting your travel plans here.
Editor's note: This article is sponsored by Air New Zealand and proudly endorsed by The Urban List. To find out more about who we work with and why, read our editorial policy here.