Forget freakshakes, rainbow bagels and cookie dough—the biggest food trend of 2019 is what you're not eating.
We're talking about devouring less meat. Don't panic, this isn't about giving up your favourite dishes or going full-on vegan, but instead being more flexible with your diet and reducing the amount of beef, pork, eggs and milk you eat. Why? For the environment of course.
Animal agriculture is one of the leading causes of global warming due to greenhouse gas emissions, pollution and deforestation. According to The Guardian, scientists predict that we will need to reduce our beef intake by 90% in order to help avoid serious climate issues in the future. Basically, eating less meat is one of the best ways to help save the planet.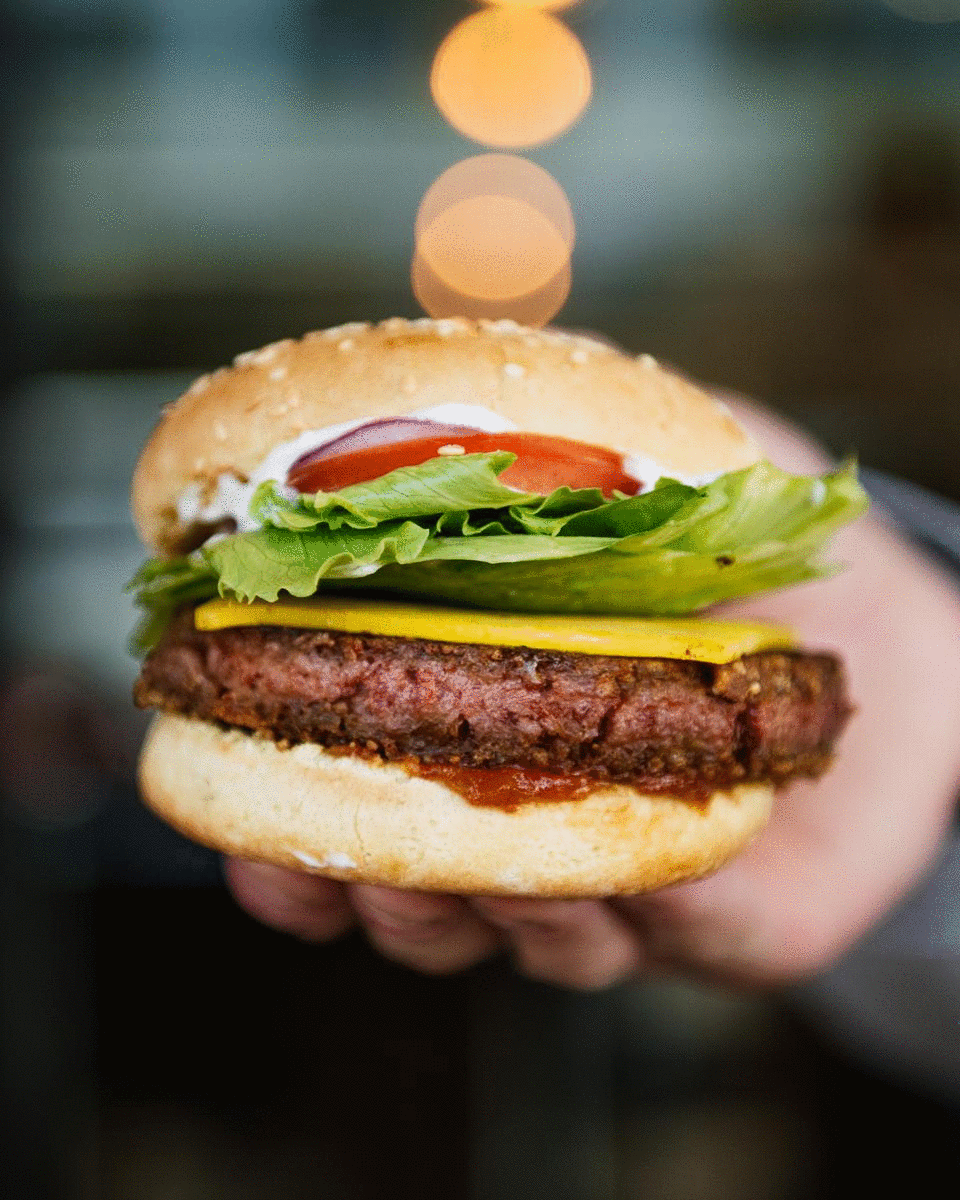 The good news is that cutting meat down doesn't have to come at the cost of flavour. Companies like Beyond Meat are producing super innovative plant-based burger patties that look, cook, taste and smell like the real deal. What's more, these patties are nutritious, all-natural and need significantly less water, land and energy in production than a typical beef burger.
So where can you get your hands on these delicious creations? The legends at BurgerFuel are doing their part for the environment (and burger lovers) by releasing their first plant-based beef burger—the Beyond Beleaf. 100% vegan, this limited-edition mini-burger stars a juicy Beyond Meat patty seared to perfection, topped with salad, gooey vegan provolone cheese, slathered in vegan aioli, relish and sandwiched between an artisan bun.
This is the perfect way to start eating less meat without missing the taste of a classic cheeseburger. What's more, BurgerFuel are totally vegan and vego-friendly with a dedicated plant-based menu.
Who said you couldn't have your burger and eat it too? In the name of the environment, do your part and head to your local BurgerFuel pronto to taste the Beyond Beleaf.
The Details
What: Beyond Beleaf plant-based burger
Where: Your local BurgerFuel
When: From May 3 for a limited time
Click here for more information.
Editor's note: This article is sponsored by BurgerFuel and proudly endorsed by Urban List. Thank you for supporting the sponsors who make Urban List possible. Click here for more information on our editorial policy.