Single use plastic bags come from petroleum (a finite world resource) and have some pretty nasty effects when they get into the environment. Thankfully, the government has decided to give our sea life a break, and have shut them down. With the single use plastic bag ban in full force Australia wide, it's time to invest in some reusable shopping bags with serious street cred.
So read on for our top 10 pics for reusable (and oh-so stylish!) grocery bags. Then get a stash for the boot of your car so you can't forget (we've all been 'that guy' at the tills)…
#1. Kollab
Kollab's reusable totes come in the cutest graphic prints- we've already got dibs on the cactus bag! With a water-resistant construction, internal pockets and reinforced handles, they've got all the bases covered.
#2. Biome
A zero waste, toxin free ethical choice- Biome's reusable backpacks, totes and string carry bags are all made from jute. They are super strong and stylish, not to mention completely plastic free and biodegradable. You will want to use them again and again!
#3. The Clean Collective
Your one-stop shop for green bags! The E String cotton string bag is compact and small enough to fit into your purse. They come in a range of soft, earthy colours like khaki, oatmeal and navy, so they'll match any outfit! (Sunday markets here we come!) Also check out Dharma Door's range for au naturel shoppers with a sprinkle of social advocacy.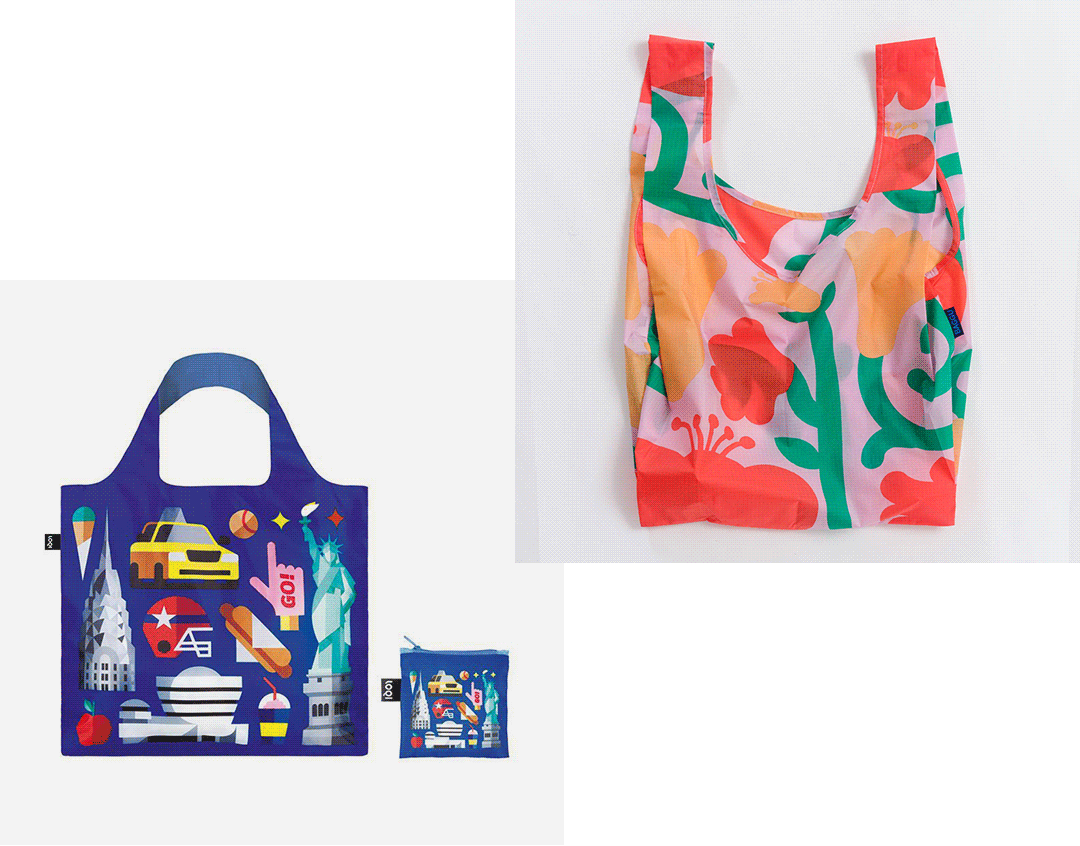 #4. Ever Eco
Ever Eco's unbleached, GOTS certified (the big tick for no hidden nasties) organic cotton string bags are lightweight, compact and stretchy, so they can fit all of your goodies! If you're taking your new zero waste lifestyle super seriously, then also take a peek at their reusable metal straws and recycled PET produce bags.
#5. Apple Green Duck
Apple Green Duck caters to the environmentally conscious of all tastes! They've thought of it all- with a huge stylish range of jute shoppers, cotton calico bags, hemp cotton bags, mesh totes and nylon foldable bags. Better yet, they only work with ethical manufacturers!
#6. ROKOLIFE
We are crushing hard on Rokolife's BAGGU shopping bags. They've got the prettiest gingham, 90s stripes, fruity and floral prints. There's no sacrifice for function either. They pack away to fit in the palm of your hand and can hold 2-3 times more than your regular shopping bag!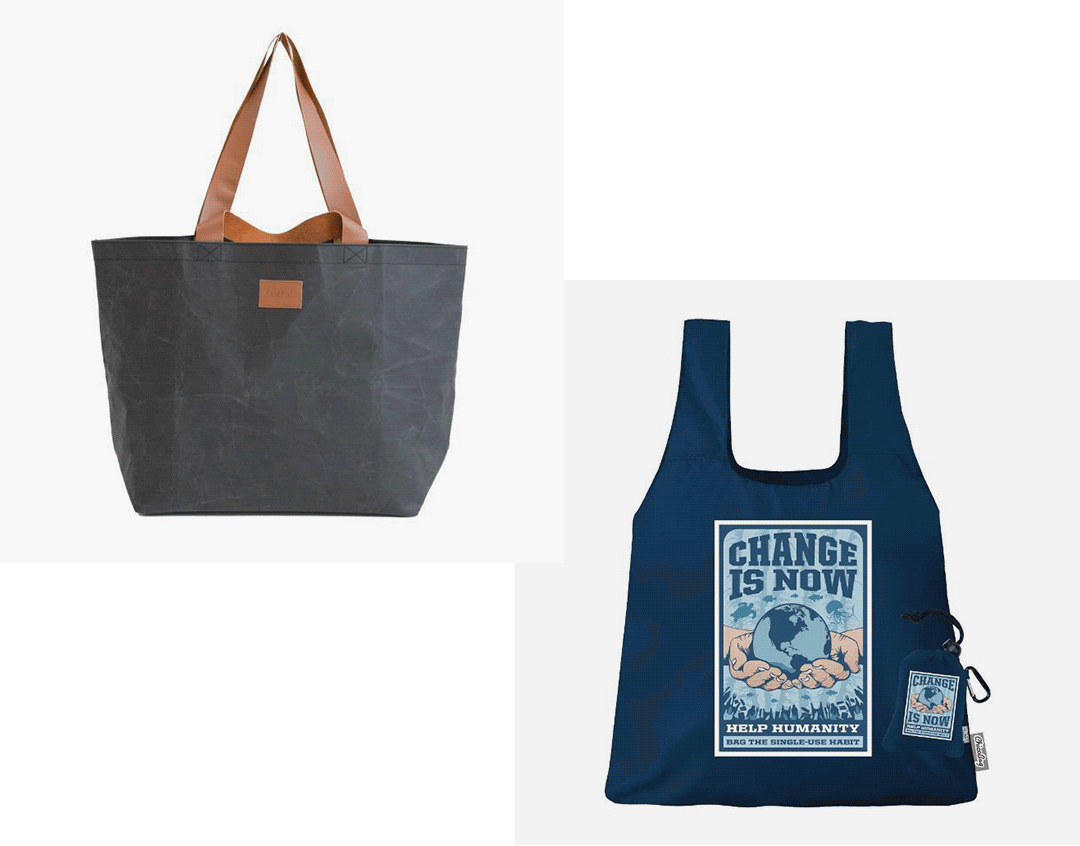 #7. LOQI
Made for the avant-garde and hipster greenies, LOQI bags have got the most eclectic mix of cheerful, arty prints. Plus they are super-strong, chemical-free, water-resistant and washable. Skip the international shipping, and buy them locally from Until.com to keep your carbon footprint down.
#8. Sea Shepherd
The Jolly Roger Organic Shopper Bag is climate neutral and ethically made from 100% organic cotton. Plus, every purchase supports international marine wildlife conservation. Score one for the big blue!
#9. Upcycle Studio
Famous for their functional repurposed products, Upcycle Studio takes the cake for the most practical reusable bags. Made from recycled plastic bottles, with non-slip shoulder straps, and foldaway key pouches, they're an absolute breeze!
#10. ONYA
Bag those apples guilt free! ONYA has designed shopping, produce, bread and bulk food bags. Spread those feel-good vibes in every supermarket aisle!
Okay, the shopping's done. Now, here's how to pimp your pad and still get your bond back.
Design credit: Sarah Law