Nestled among old favourites of Cambridge Street (from evening shenanigans at The Wembley Hotel to afternoon treats at Coffee Table Biscuits), the Cam St Social has emerged from Hermosa Cantina's ashes and after our experience, we hope it ages equally as well as its neighbours.
The restaurant is a collection of spaces to suit a range of audiences. We sit in the date night zone of tables for two and four by the window, but there are booths for groups surrounded by timber planter boxes laden with greenery, high tables by the bar and cosy couches begging for Sunday morning coffee with the weekend papers.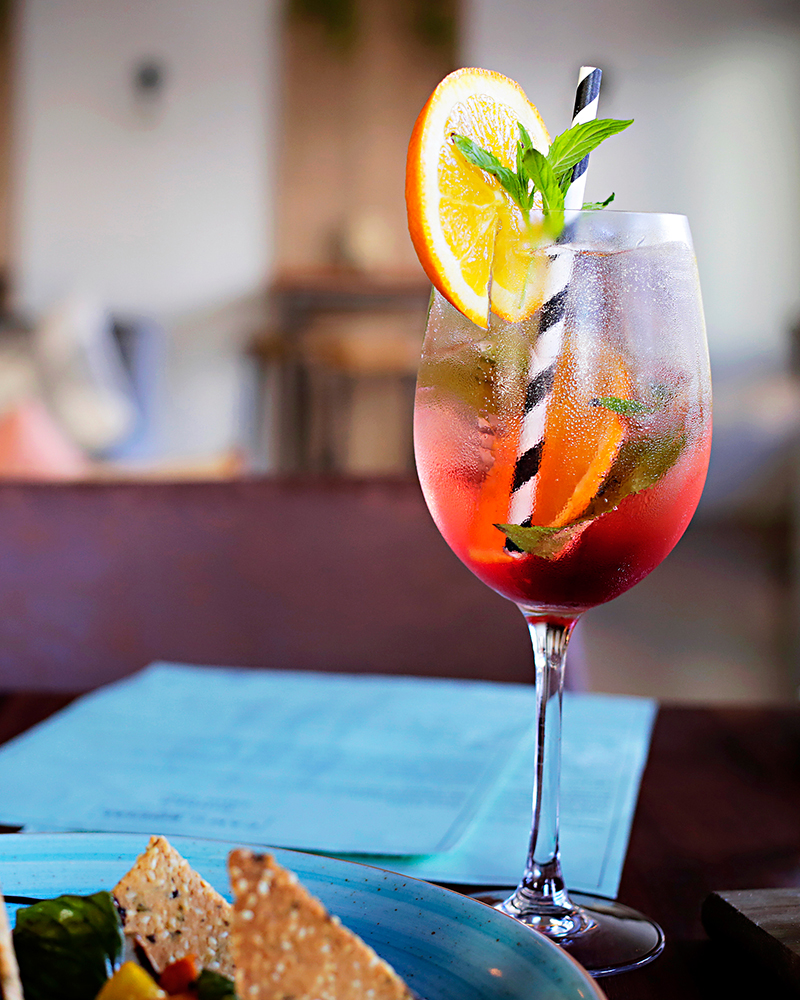 Like any good date night, our evening kicks off something spritzy. The Elderflower Gin Fizz was bright and refreshing while the wine list was relatively small with a nice mix of lesser known and big player WA labels, with a complementary sprinkle of international bottles.
The dinner menu wasn't overwhelming with choices, yet everything was so well put together it took us a while to agree on our order. Cauliflower is definitely having a moment and the Cam St version suggests it's with good reason. The fried hunks were moreish and sparked a fork war over the remaining few, paired nicely with a robust pumpkin hummus and lightened with the tang of pickled shallots and pomegranate. As a serve of silken chicken liver pate with toasted baguette and a generous dollop of fig jam went by, FOMO kicked in and we pledged to return.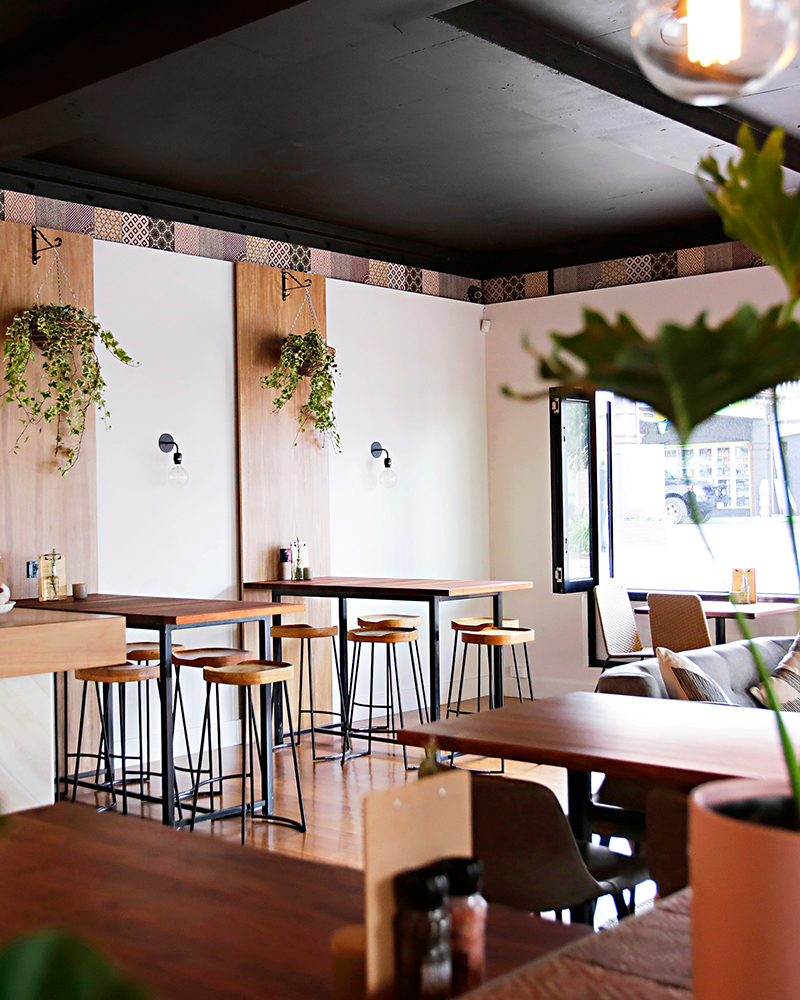 Fortunately, we still had space for mains, as they were hearty delights perfect for frosty winter eves. The pan-fried, housemade potato gnocchi was so good, we dared to compare it to Lulu La Delizia's similar ravioli with browned butter dish. Cam St's gnocchi was perfectly soft with just enough chew, plus a golden crust doused in a decent amount of burnt butter and adorned with the subtle flavour of crispy sage leaves. The preserved lemon was a genius element, the burst of citrus cut through the rich butter and left me wanting more. We went beast mode and added both extras and recommend you do the same, the chorizo was perfectly caramelised and the broccoli rounded out the meal nicely (cause if there are greens, it's healthy).
The red emperor was a delicious take on British fish, chips and mushy peas. The fish was expertly cooked, with the skin developing a buttery crunch while the white flesh remained tender. The potato was cut into slabs and lightly cooked with apple cider vinegar and salt, with the pea puree provided a pretty landing pad for fish and chips.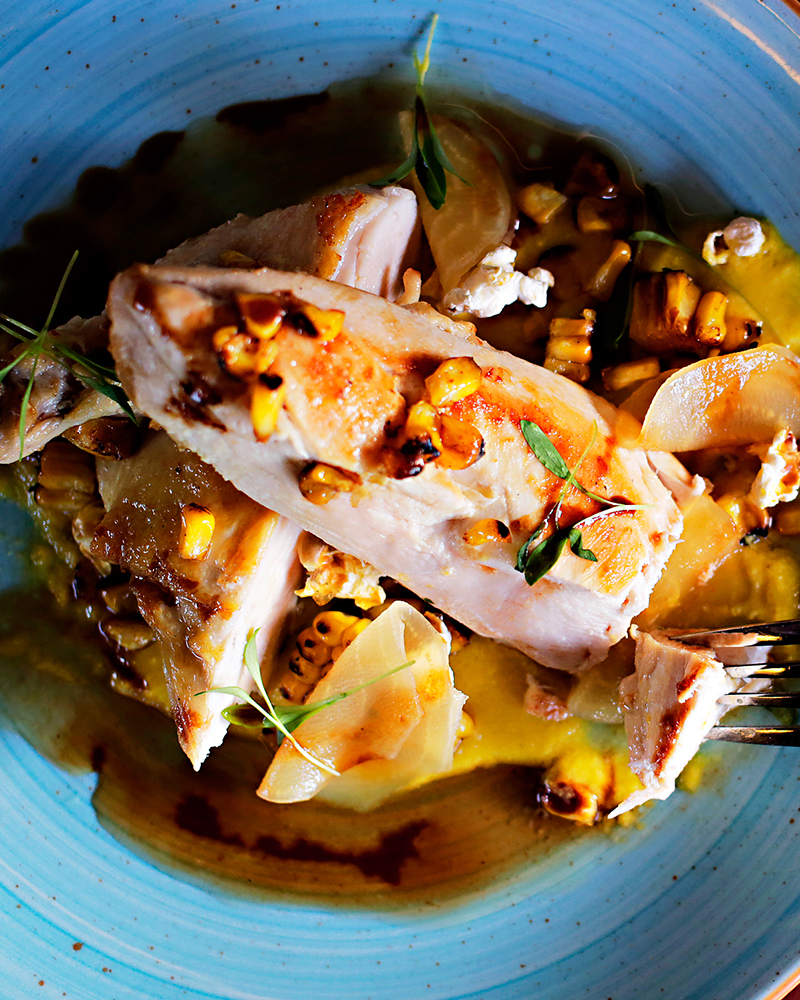 Consider this a PSA, save room for dessert. Despite berating my partner-in-crime for not being more adventurous with his apple strudel selection, it was more fool to me when the thick slice of pastry heaven arrived. Tart chunks of Granny Smith were encased by pastry perfection, flaky on the outskirts but tender and slightly doughy underneath. Served with a ball of vanilla ice cream resting on a pile of crumble and a jug of crème anglaise, this is a hero dessert despite it being on heavy rotation in nanna's kitchen too. Nanna would be impressed.
The caramelised white chocolate mousse was the stuff of Sarah Wilson's nightmares, but those who scraped mum's condensed milk tin would have been in raptures. The mousse was beautifully complemented by a decent scoop of a fresh, chunky banana ice cream and coffee crumb. Sweet tooths, this is your guru on a plate.
Cam St Social brings the fabulous combination of fine dining within a casual setting to this strip of Cambridge Street and should please many tastes and moods. We will be back and bringing friends so we can try ALL the dishes next time, including a definite second round with the gnocchi and that strudel.
Looking for Perth's latest and greatest openings? Look no further.
Image credit: Elle Borgward