Hands up who loves (read: desperately needs) a holiday? Hands up who needs a cheap holiday? That's what we thought. Well, folks, we've got some freakin' huge news for you then: Flight Centre's infamous travel expo is heading to town this weekend only, and you can grab a seriously impressive discount on your trip.
Each year, the expo focuses on a different part of the world, and this year it's all about the Americas. Which is convenient, because we really need a trip to Mexico, now that you mention it. Plus, the expo is home to four of our favourite things when it comes to planning travel: exclusive deals, expert advice, your fave travel brands, and of course, free entry.
So, if you've got travel on your mind, register to attend right here (it's free!), and keep reading for all of the American inspo you need before you book those cheap flights to South America.
Let's do this! Here are three spots in the Americas you need to book a trip to, like, right now! It would be rude not to, really, since they're on sale.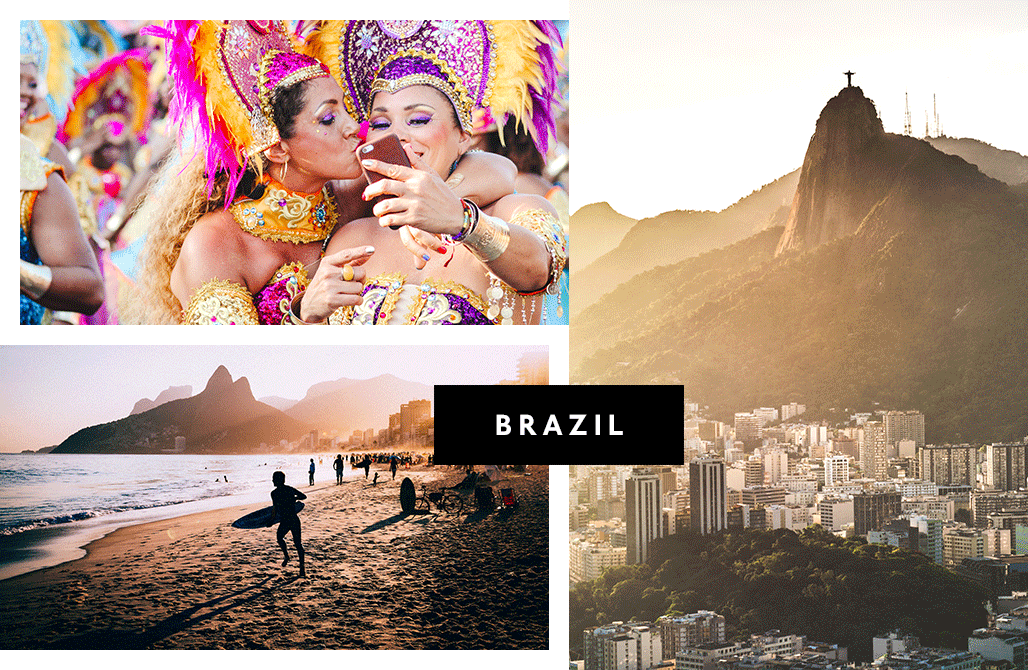 If Brazil isn't on your bucket list, we have some questions: firstly, how dare you? Secondly—you're going to want to get yourself to the expo and book yourself a trip immediately.
DO:
The beaches, obviously. Ipanema, Copacabana, and for nature porn get yourself to Cataratas do Iguaçu.
SEE:
Cristo Redentor, obviously and Pão de Açúcar's cable cars for the most ridiculous views of your life.
EAT:
It would be a crime to leave without trying Brazilian barbeque, so add Brasileirinho to your list for some of the best barbeque you'll ever eat!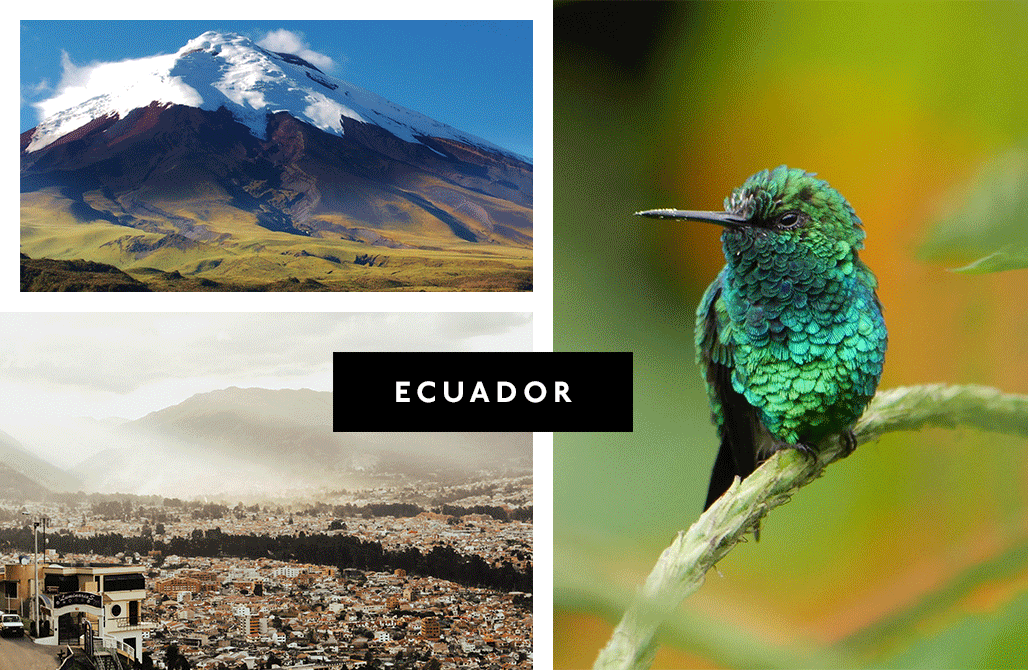 Tell your workmates you're planning a trip to Ecuador and you'll get all of the cool points for planning a holiday they've never done before. Ecuador is a hidden gem, so the expert help is going to be muuuch needed when it comes to finding the best things to do. Here's a starter though.
DO:
Otavalo Markets and exploring the Quito Old Town need to be on your list.
SEE:
All of the parks and lakes (Laguna Quilotoa, El Cajas National Park, El Cajas National Park) and Mindo Cloud Forest—there's an endless supply of views here.
EAT:
The street food. Try aji (their version of hot sauce) and eat your body weight in empanadas, carne en palito or huevitos chilenos (aka doughnut holes)!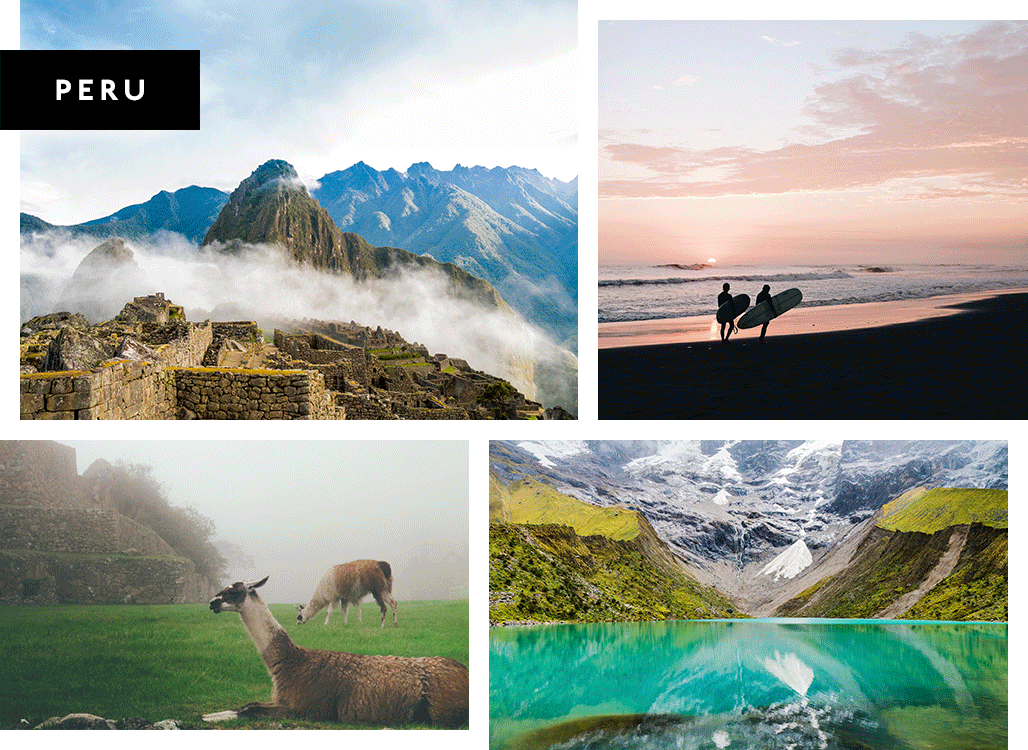 There's more to Peru than Machu Picchu, guys (but obviously you should still see it).
DO:
Machu Picchu—look out for the local hairless Peruvian dogs—explore Lima's historic sites, and get your hike on at Colca Canyon.
SEE:
The ruins at Chachapoyan, have your mind blown at the Nazca Lines, get out on the water at Lake Titicaca and visit the start of the Amazon.
EAT:
Peru is the home of ceviche, so sink your teeth into that, and if you're not afraid of game meats, you could always try the cuy (aka guinea pig).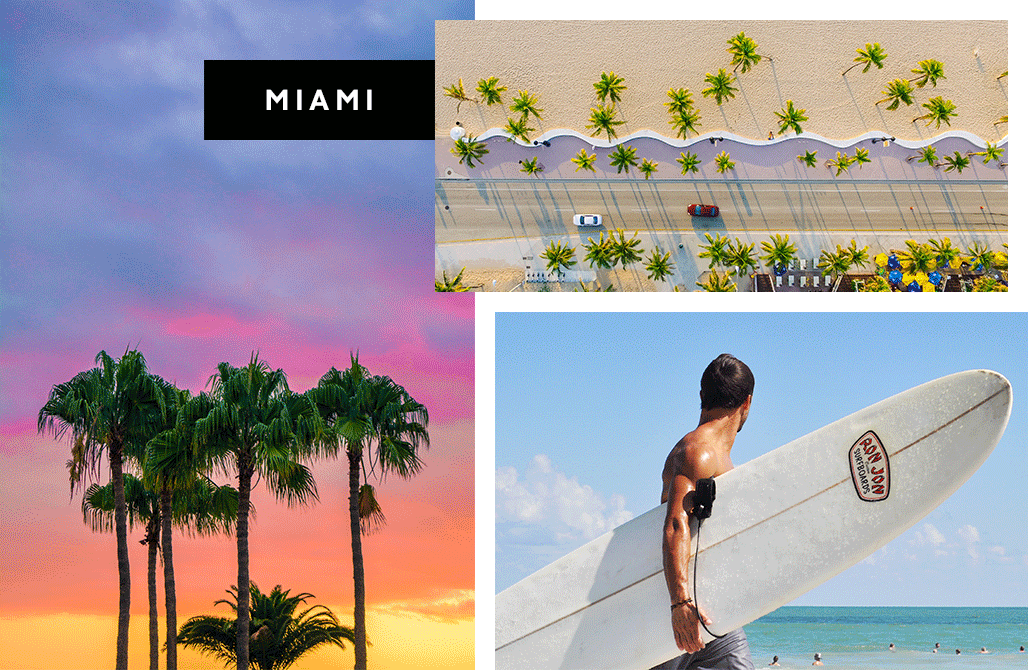 Will Smith was on to something, alright. Miami is the ultimate American playground and you can find packages to get you there reaaal cheap at the expos. So live your best Will Smith life, and follow our tips.
EAT:
Joe's Stone Crabs has served gangsters, J. Edgar Hoover and probably a whole bunch of other famous people, too. Don't miss dining at Versailles Restaurant, either, and don't you dare leave without ordering a Cuban espresso.
SEE:
Ocean Avenue is home to the art deco magic that tourists seem to froth over, but you really can't skip taking a dip in the azure waters of South Beach.
DO:
A walking tour, of course! We love the Miami Design Preservation League's daily walking tour (twice on Thursdays) for art deco fans. If you're all about soaking up the culture, don't miss Calle Ocho (or Eighth Street), aka the hub of all things Cuban in Miami, which runs through Little Havana.
Don't know about you guys, but we suddenly need a trip to the Americas. Register for the expo here and fill out that leave form.
Editor's note: this article was produced in partnership with Flight Centre. Thank you for supporting the sponsors who make the Urban List possible. Click here to read our editorial policy.