April is music month at Urban List and it would have been remiss of us not to feature one of our best homegrown heroes to shine a whole lot of light on our incredible local music industry.
Drapht has been kicking around the WA hip hop scene since the early 2000s. And with six albums under his belt, including one platinum album and several platinum and gold singles, as well as two ARIA Awards, he's not showing any signs of slowing down.
Where can you catch him next? He's one of the headline acts at the always amazing (and totally free) SOTA Festival on the WA Day public holiday, so be sure to add that one to your calendar. First, though, here's where he finds his inspiration, what we can expect next and where he loves to grab a bite in Perth.
According to Wikipedia you got the name Drapht from WA beer Swan Draught, is this true?
The one time Wikipedia was right. My dad was a jazz musician and he used to play in bands around the pub circuit in Perth. One day he came home with a bunch of Swan Draught merchandise and gave me a watch. I was a young impressionable skater-rat that was just getting into graffiti at the time, for some reason or another I was inspired by the name on the watch, changed the spelling and 20 years later the alias lives on.
Your mixed medium music videos are some of our favourites, what does art mean to you?
To me personally, it's a means to be able to express yourself authentically and honestly without compromising under the fear of judgement. I've been persecuted more times than I can remember for trying new things, but that's the only way you learn. And music aside, just as my evolution as a person, it has taught me more than following someone else's formula ever could.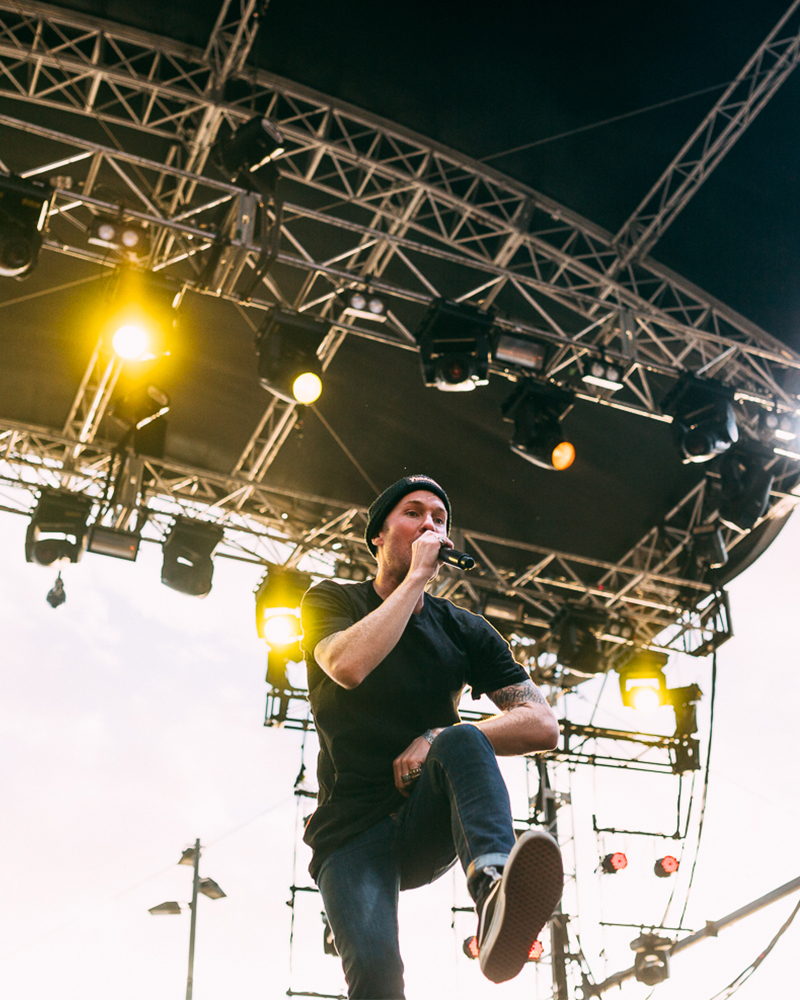 Where do you find inspiration for your music and lyrics?
A lot in relationships it seems. Wherever there's a happy or heavy heart, I seem to always find my favourite concepts. Lyric wise I'm inspired by a lot of pop culture. People relate to pop culture in the western world more than anything else at the minute. But also the books I read, conversations with friends and family, overheard conversations, homeless mutterings, travelling and so on.
Omph, your latest collab with Marksman Lloyd is sick, who would be your next dream collaboration?
Ah thanks, man. Mark is a boss, and I'm stoked people are feeling it! I don't really have dream collaborators in terms of other rappers I want to work with, to be honest I just enjoy being able to work with friends and the people I know I resonate with. But in the same breath, I definitely wouldn't turn down an opportunity to work with Danger Mouse or Pharrell production wise. Two of my all-time favourite producers. I've always appreciated their sonic value and musical versatility when it comes to their songwriting and the artists they both choose to work with.
Who is an underrated local artist you are loving right now that you think people should know about?
We have many in Perth—Bitter Belief, Morgan Bane, Joni in the Moon, Marksman Lloyd, Indoor fins, Claudio, Mathas, Complete.
You break a lot of barriers with your music, what do you think music looks like for you personally in 2019?
I'm really inspired at the moment and working on an album that you will hopefully start to hear in the coming months. There's a whole lot of new energy with the young guys coming up in the scene, it's pushing me to up my game and work a little harder. I love it. I haven't felt this inspired by the local scene since 2008.
You've gone platinum, gold and scored two ARIA's, what's a recent fuck yeah moment?
I've just had a beautiful little girl, she is by far my biggest fuck yeah to date.
What does it mean to you to be such a major part of SOTA Festival on WA Day this year?
Oh man, I love this event. It will be the fourth time I've played SOTA and it's always a blast. Good, solid, hometown crowds and a whole lot of friends and fam.
And what are your thoughts about the music industry in WA? What Excites you for its future?
There's so much good music coming out of Western Australia. But I do feel at times there's a fair bit lost through agendas and industry hierarchies though too, especially in the local hip hop scene. I can't understand how someone like Complete can achieve what he has and still not ever get a look in. There are plenty of amazing bands being celebrated here. But I do feel that there's a disconnect when it comes to the hip hop scene that's been around for as long as I can remember.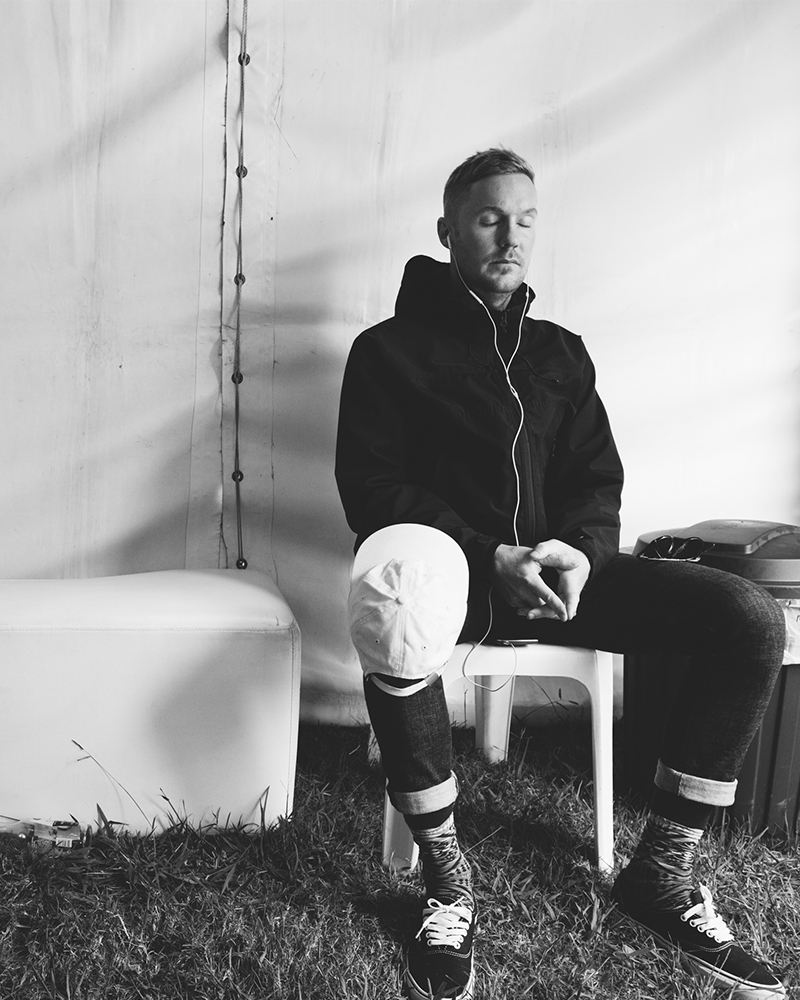 What's next for you?
New album, releasing a bunch of friends music on my label, learning how to be a present dad.
What's the food you miss most when you're on tour?
El Publico is an all-time fave here, Hobart Street Deli breakfast, Dunn & Walton desserts. I love a good family run local business.
Speaking of touring, what are the three things that you always take with you?
Two books that I never get around to reading, Dazastah and orange lozenges.
And your favourite venue to play at when you're back in Perth?
The Rosemount has a lot of history for me. I've been playing there for nearly half of my life and I have a lot of fond memories of the friends I came up with and the shows we've played there.
If you could only wear one brand for the rest of your life, what would it be?
I dig the New Zealand brand Commoners. Nice and simple with no big designers or branding. I would happily rock them from now until then.
In the mood for more sweet tunes? Check out our April Spotify playlist so you can jam out at your desk.
Image credit: Drapht