Set in the 1900s heritage-listed building that is home to the Sage Hotel in West Perth, Julio's is dishing out Italian comfort food paired with an impressive cocktail and drinks list showcasing local and international wines, beers and spirits.
Stroll down Hay Street and you'll find the classic red-bricked facade of this Perth institution. One look around at the stunning interior and it's clear you're in for a treat—original washed brick walls and an exposed wooden roof paired with a fireplace and modern, minimalist fittings make for the perfect spot to get cosy.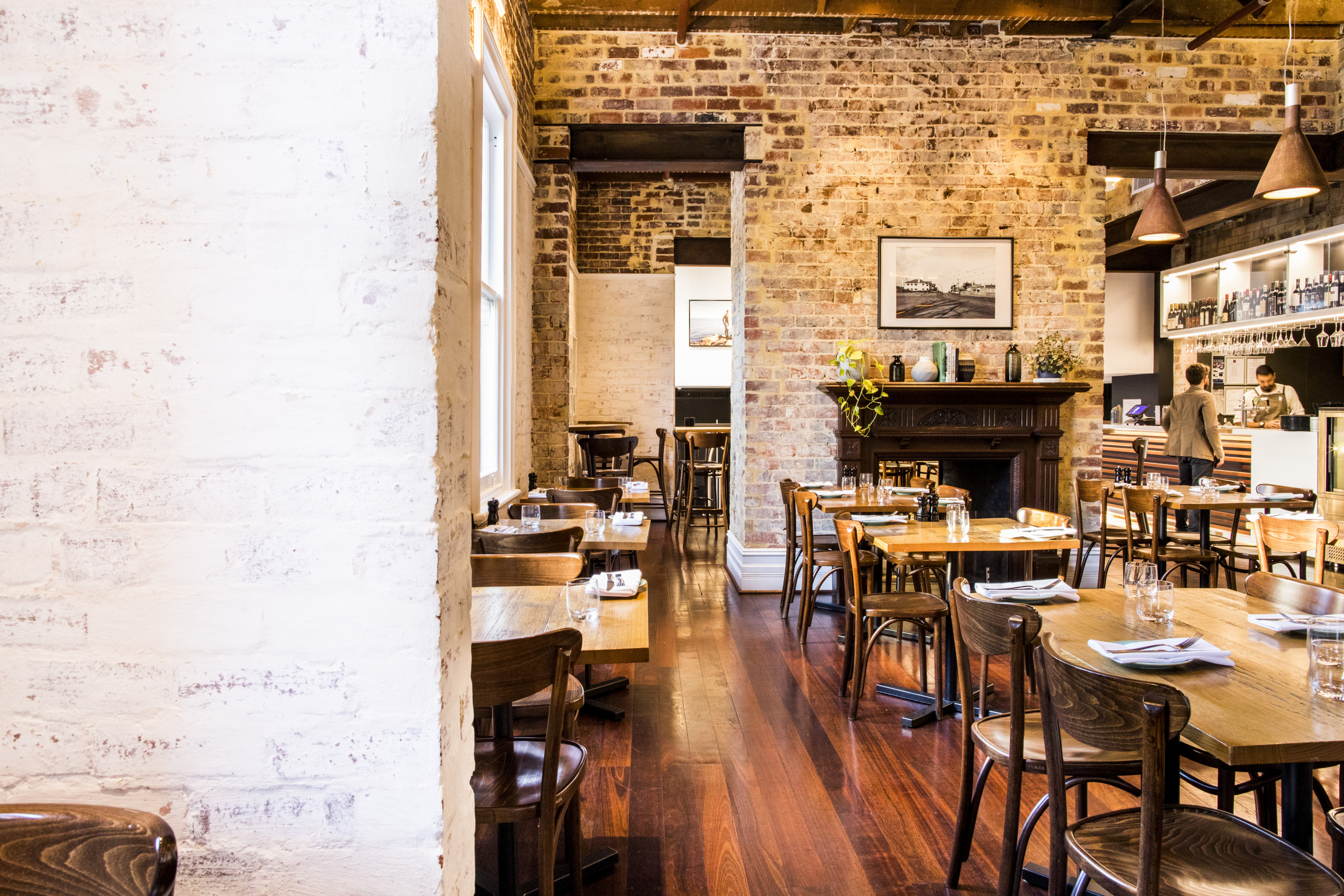 Head to Julio's for a weekday lunch and take advantage of the $20 specials that change on the daily. Chicken pistachio meatballs, chargrilled steak with rosemary roasted potatoes, and prawn gnocchi are just some of the menu items you can expect to see. Our recommendation? The prawn gnocchi is an absolute no brainer, but pair it with a $15 cocktail and you've scored the best weekday lunch of your life. Their espresso martinis are a particularly good pick me up after a carb-filled lunch.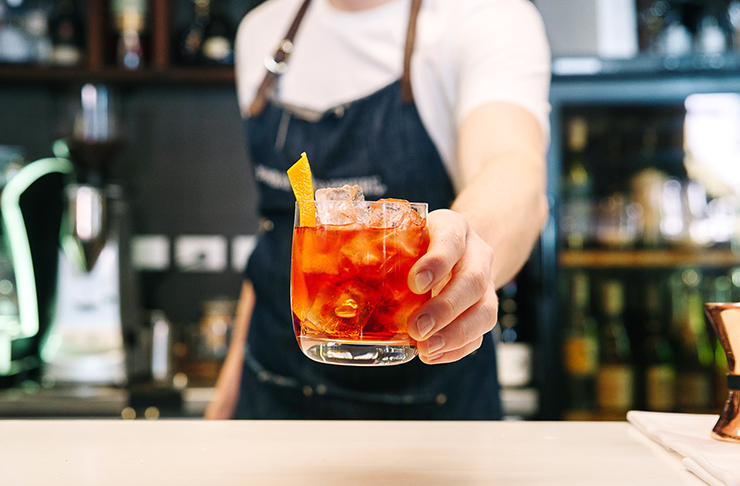 On our most recent visit, we couldn't stop at just gnocchi and cocktails so we went for the the full three-course affair. The deep-fried lasagne croquettes sounded like the perfect dish to launch us into our epic Italian feast and when we got stuck into these little beauties we were pretty glad they made the cut. It turns out deep-fried balls of lasagne with a creamy cheese sauce are always a good idea.
The 'small snacks' are so generously served that it would be reasonable to order just one as a starter, but why limit yourself? To go with our little balls of deep-fried goodness we went in for the free-range chicken and pistachio meatballs with a sauce Nonna would be proud of. Some toasty sourdough to mop up the sugo and a glass of Italian red and we were pretty excited to devour the next course.
When it came time to decide what to get for mains, we'd heard the team at Julio's were celebrating the return of their fan favourite gnocchi so it was an easy choice. Hand rolled gnocchi with prawns, zucchini, gorgonzola and chilli—trust us, the fuss is warranted. When you go to Julio's, do not pass go, do not collect $200 and please, for the love of Nonnas everywhere, order the gnocchi.
We thought the next decision would be tough, but when we saw mention of truffle butter, we knew right then and there we would also be getting the homemade veal ravioli. These little packages of pasta filled with some seriously tender veal were a very worthy addition to the meal. If pasta is your thing, we know you'll be coming back to this little gem for more.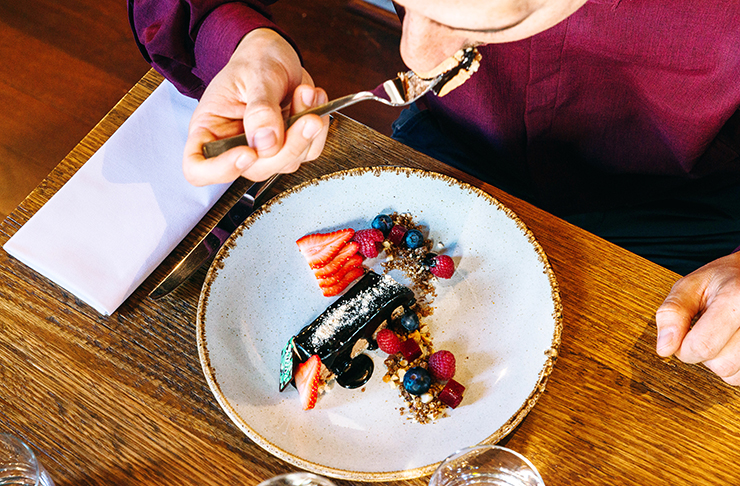 We were so full and oh-so-happy after our dreamy entree and mains that we decided to skip dessert. Just kidding. We ordered not one, but two. Our advice? The chocolate and date pudding (known as budino for you fine Italian speaking folk) with hazelnut gelato was a winner. Top it all off with an espresso or dessert wine and you'll be rolling out of Julio's feeling damn fine.
If you're not quite ready to part with this little slice of Italy, stay a little longer and shop at Julio's newly launched Italian providore. Traditional biscotti, giant tins of Italian olive oil and the 00 flour you need to roll out sheets of fresh pasta will have you sorted to recreate the perfect night at home.
Scouting out lunch deals? Check out this epic two-course feast at Wildflower.
Image credit: Supplied and Nancy Hanna