From the outside looking in, Kim Tran has it made. She runs wildly popular skin clinic La Belle Peau in a beautiful and recently restored heritage North Perth premises, has a cult following of clients eager to have her weave her magic on them and has the sort of flawless skin you didn't even know was possible without three different Instagram filters.
But what you don't see behind the perfect skin and the loyal fans is the years of acne suffering that propelled her into a career and lifelong passion for skin and helping women regain their confidence. Kim is the first person to tell you starting and running a business hasn't been an easy ride and she has to work hard every day to continue to make her dream possible.
We interrupted her busy schedule to chat about her rocky beginnings, her many 'pinch me' moments and how she found the confidence to turn a passion into a full-blown business—and what she's learnt along the way. Pens and notebooks at the ready, Kim is a force to be reckoned with and you may just want to take all of her advice.
What did you dream of being when you were young?
My dreams stemmed from a deeply personal journey that started with a 13-year-old girl just wanting to go out without feeling embarrassed about her acne. I remember feeling determined to find a solution to my skin problems and after I succeeded, I felt like I had to share what I had learned to help others in the same situation.
Skin issues can be very cruel to those who suffer from them. Not only can they be painful and itchy, but they can seriously damage a person's self-confidence and belief that a positive future lies ahead.
My search for answers led me to graduate from the Australasian Academy of Cosmetic Dermal Science at the age of 19. My personal experience had taught me that finding a cure to skin problems is very rewarding, but the most exciting outcome for me was to be able to help people—especially women—to have the self-confidence required to pursue their own personal goals. I wake up every single morning feeling enormously grateful that I can live my dream every day.
What inspired you to start your own business?
When I graduated, scientifically proven skin treatments were only being offered in medical centres and other clinical environments. I knew from my own experience that the people who needed the best skin treatments were also likely to have self-confidence issues and would feel intimidated by lab coats and big waiting rooms full of people.
I realised that I could combine the knowledge I had gained to make my skin beautiful again with two of my passions—being an entrepreneur and helping people. I saw an opportunity to bring the science of medicine into a more inviting and relaxing day spa environment and that led to the birth of my first business, La Belle Peau, in 2007.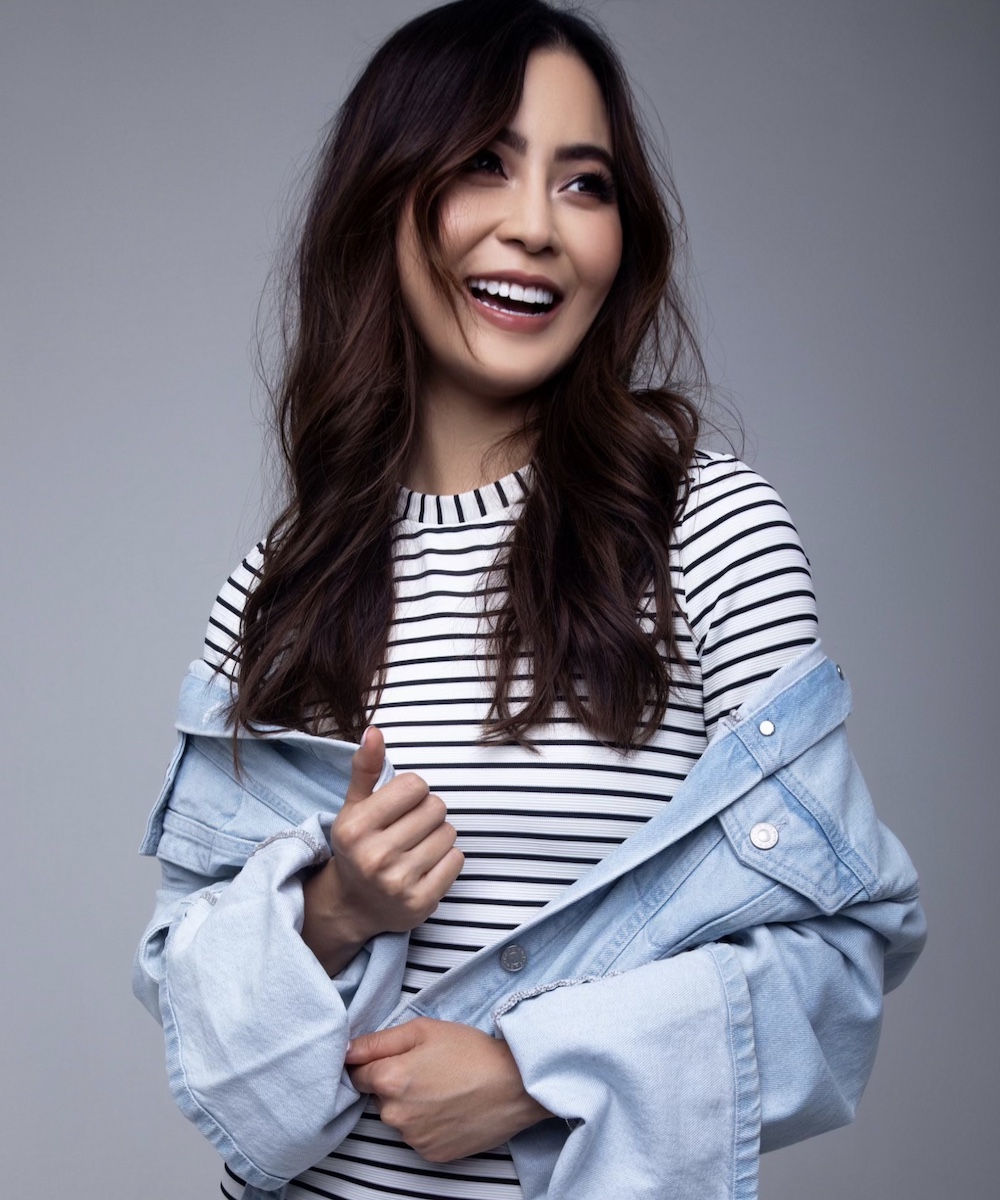 What obstacles did you come up against when you were starting out?
The biggest obstacle was that paramedical skin treatments were very new at the time. In fact, I was a graduate of the second class of dermal science ever taught in Australia! Most people were going to beauty salons or dermatologist for more advanced skin problems. Being one of a few paramedical skin clinics meant it wasn't something people were seeking. I also felt my age was a major setback for me when I first started out. I opened La Belle Peau at 19 and the truth is, it takes a lot to trust someone with the skin on your face. All my staff were much older than me and I didn't have the confidence or the experience to manage people like I do now.
How did you overcome those obstacles?
Six months into opening La Belle Peau I was considering closing my business because we were struggling to attract clients. At that time, I took a leap of faith and invested $35,000 into purchasing a skin analysis machine. This skin analysis technology captures images below the surface of the skin, allowing us to detect early signs of any problems and to track our client's progress. Using this machine, we offered a money back guarantee if we were not able to improve our clients' skin. This decision completely turned my business around. Within one year, our revenue tripled and it hasn't stopped growing since! I wouldn't have taken the risk or still be in business if I wasn't confident in my ability to deliver results. Up to this day, all of our clients still receive skin scans as part of their skin treatment journey to ensure we are always delivering results.
What's the best and hardest thing about what you do AND owning a business?
The best thing about what I do is helping people regain their confidence through better skin. Even after 15 years in the industry and countless transformations, I never cease to feel emotional when my clients tell me how I have changed their lives.
The hardest thing about our business at the moment is keeping up with social media. I believe delivering great results and making sure your customers are happy is the best form of marketing but it is hard to not focus on that figure on Instagram. It's my constant aim to not get too carried away with social media and just focus on what matters the most—creating an incredible experience for our clients in person.
What's been your biggest 'pinch me' moment so far?
Winning Telstra Business Woman of the Year Award Nationally which led to many more 'pinch me' moments including being flown to Parliament House by Julie Bishop for a lunch where I shared my story in front of world leaders and then receiving an invitation from our then Prime Minister, Malcolm Turnbull, to attend a lunch with the Prime Minister of Vietnam.
What's one of the biggest misconceptions of owning your own business?
That you will be able to work whenever you want and you don't have to answer to anyone. The truth is you must be willing to work harder and longer than you have ever worked before when starting a business. Only when it becomes successful do you have the flexibility to step back, delegate, and choose your working hours. Also, if you want to start a business so you can be your own boss and no longer answer to anyone, think again! You may not have one boss to answer to when you are the owner, but you will need to answer to your customers, employees, partners, government departments, financiers, suppliers, and landlords, just to name a few.
What's the best advice you ever received?
Surround yourself with people who are willing to support you and lead them to believe in your vision. When your team share your passion, values and goals, you can achieve amazing things together. And it's so much better doing it with someone who cares about your project as much as you do.
What's a piece of advice you can give to someone struggling with self-confidence?
I struggled with low self-esteem and confidence throughout my life and it wasn't until I turned 30 that I truly overcame it. I always allowed myself to believe I wasn't good enough, not smart enough, that my voice was too high-pitched, and so on and so on. This constant chain of thoughts prevented me from reaching my full potential. You become what you preach inside your head. Next time you hear that negative inner voice, find your inner strength to say STOP and replace it with positive affirmations. Don't give up on doing this until you drown out that negative inner voice.
What makes you feel confident?
I feel confident when I am prepared. I always strive to learn everything there is to know about what I do. When I am well-prepared with the knowledge and skills to back it up, my self-confidence soars.
Looking back, is there anything you'd say to your younger self?
I would tell my younger self there is no such thing as perfect. My drive and needless worrying to be perfect growing up was a waste of energy and time and when my perfect plan didn't go as I had planned, I agonised over it. I think it's good to aim for perfection but more important to be flexible and kind to yourself.
If you could give one piece of advice to women who want to start their own business, what would it be?
Follow your dreams and when you get knocked down, think about how you can do it better next time then stand right back up again and keep following your dreams.
What are your favourite treatments right now and why?
My favourite is one of our newest treatments at La Belle Peau called Dermatox. It mimics the effect of botox without the toxin. We created this treatment to meet our clients' request for the smooth botox skin without the frozen botox look. I love how it instantly gives our clients the next level glow and smoothness with the additional benefit of being one of the best collagen induction treatments for tightening the skin over time.
I also love our facelift massage. It lifts and tones the face at the same time as relieving pressure and tension in your entire head. At La Belle Peau, we offer this face massage without having to book a facial for anyone short on time or for someone who just wants the benefit of the massage regularly without investing in any skin care.
What are your plans for La Belle Peau in the future?
Over the past four years, we have done three renovations to add more treatment rooms while keeping the existing character of our 100-year-old building. Without a question, our clients can continue to expect new and better treatments and skincare as we never stop researching and learning.
If you're after some Kim Tran wisdom, check out La Belle Peau.
Looking for more inspiration? Check out these Perth boss babes and their incredible businesses.
Image credit: Supplied