As self-professed Japanese foodies, we had no choice but to check out the newest joint on the block, Kukan Izakaya... and boy did they deliver.
Deeply hidden, you'll have to stumble past all the hustle and bustle into the quieter part of Northbridge to locate this little gem, but we guarantee it's worth it. The a-la-carte menu is oh so delicious, so grab your mates and race down because we predict this place will be packed out soon.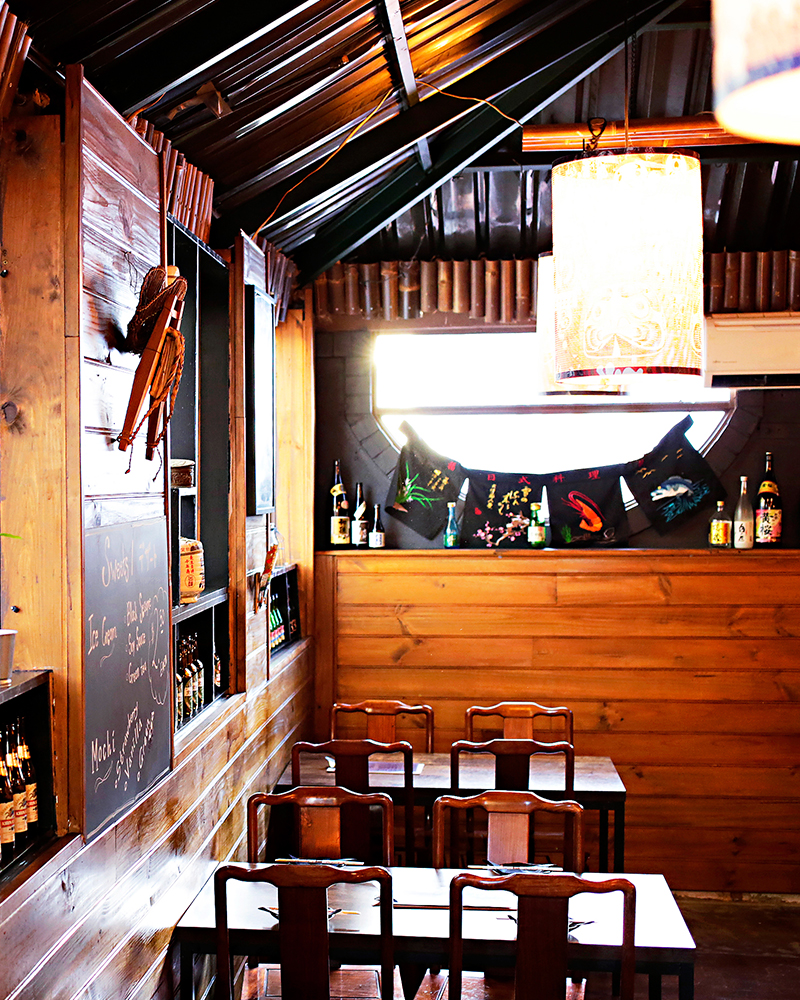 The menu offers an abundance of different meals, mostly designed to be shared. While the usual suspects are available to order, go for something a little different and let head chef Evan take your palate on a journey. With over 10 years of cooking experience under his belt, including working for Nobu, Bistro Guillaume and Heno & Rey, expect only the best.
We never thought edamame could be improved, but clearly, we were wrong. The soft soybeans are lightly coated in truffle salt and served warm, perfect for sharing or devouring on your own. If edamame isn't for you, then we recommend starting the night off with oyster shooters, served with homemade shisho gazpacho and cucumber sake with lime. If you're game enough to try it, this dish will convert anyone that hates oysters.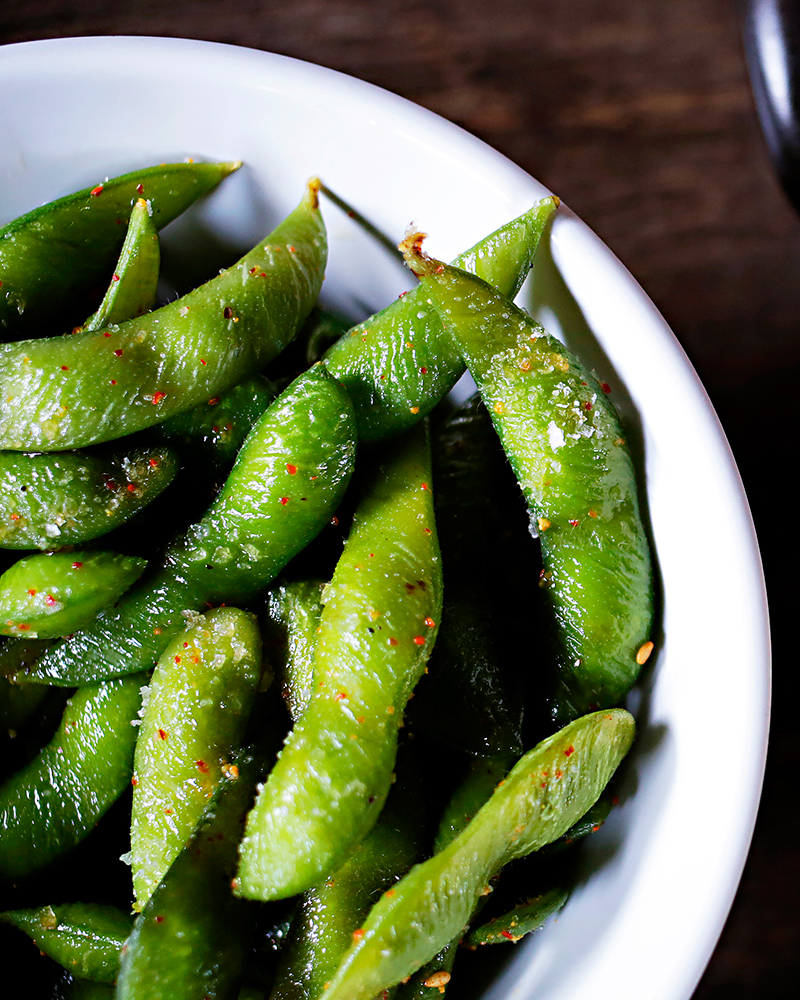 A good serving of sashimi is essential to any Japanese restaurant, and what's on offer at Kukan Izakaya is top-notch. All the fish is extremely fresh and melts in the mouth. You'll be served some traditional sashimi goodies like salmon, tuna and scallops, but the real winner is the alfonzino, a fish that's rubbed in salt, quickly seared and dunked in ice, giving it the perfect texture. The snapper sashimi with kimchi salt, garlic chips and chilli salt also packs a delicious punch and isn't heavy on the stomach, so go ahead and order two servings.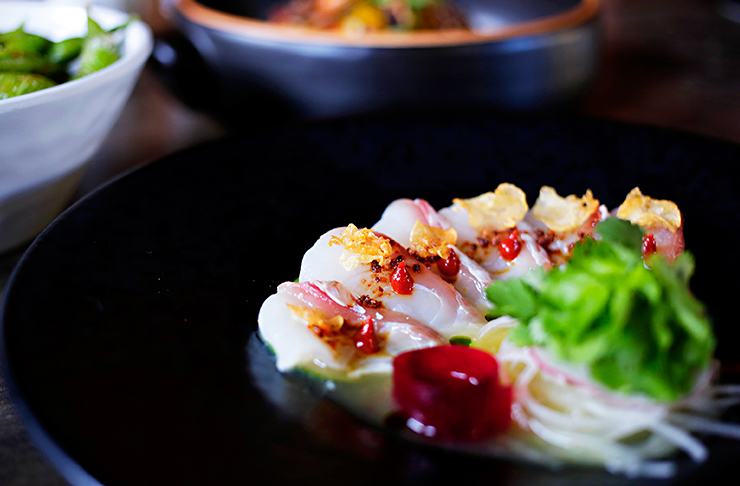 At this point it's time for a palate cleanser, and you can't go past the tomato salad with miso cream, wild rice, olive crumb and ponzu vinegar. Sounds simple, but expect to be blown away.
It's a big call but we're making it—these guys serve the best wagyu beef we've had in a long time. If you're up for it, try both the wagyu slices with black garlic jus and the wagyu tartare with a special oil, apple ginger tare and wasabi cream.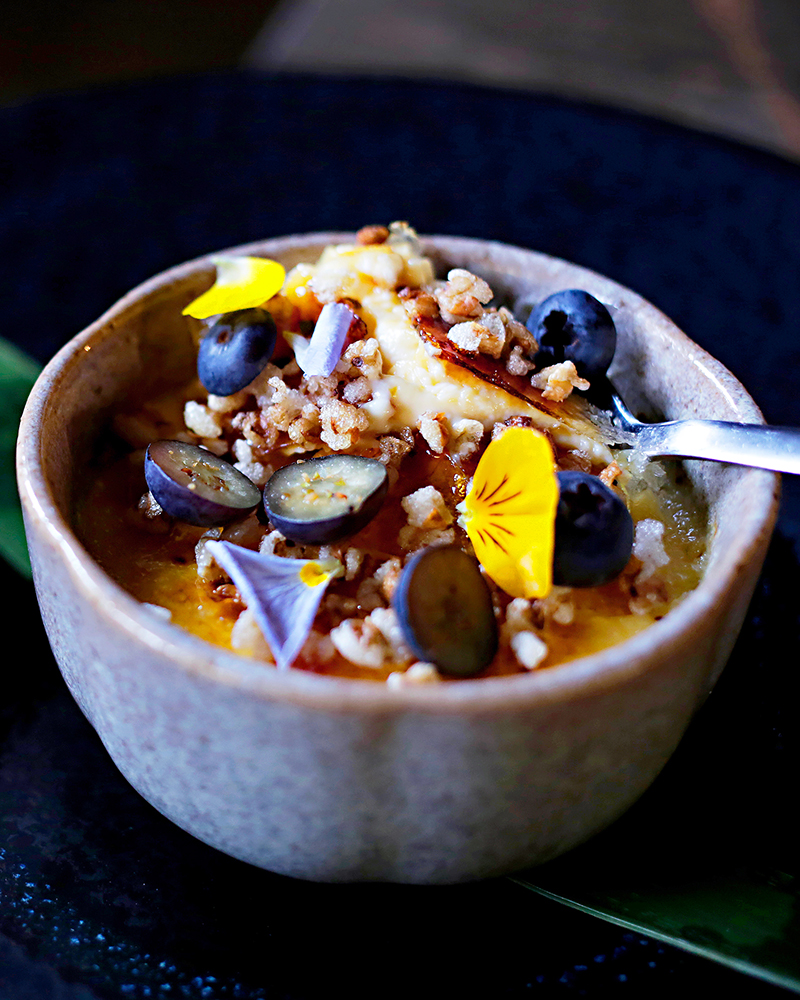 Before you go thinking you can skip dessert, we encourage you to cast your eyes over the menu, landing on the creme brulee. Kukan Izakaya takes a classic dessert and puts a genius spin on it, incorporating miso and crunchy puffed buckwheat into the recipe to create a dessert unlike any other. Don't bother sharing this one, it's way too good for that.
If you're looking to celebrate a birthday or special event, call up and book the teppanyaki. All you need is a group of six and you'll be treated to some mouth-watering food and an abundance of sake, basically the makings of a great night.
Kukan Izakaya is open late Tuesday through Sunday.
Still hungry? Check out all these new openings in Perth.
Image credit: Elle Borgward