If there's one thing we're abundantly proud of, it's how many times we can reinvent the humble tuna and rice. But when the fourth day rolls around and you just can't consume one more tuna tin, Underground at AllendaleSquare is here to turn your tasteless lunches around while saving you some dollars along the way.
Leave the packed lunch at home because whenever you spend $10 across three different transactions with selected retailers*, you'll receive a free $5 Eftpos Card. All you've got to do is present your Third Time Lucky loyalty card to receive your stamp—it's that simple.
Get set to ditch the tuna and rice and venture underground, here's every feed you need to devour and redeem your cashback. Your tastebuds and bank account will thank you.
Indulge In The Ultimate Comfort Food
Grab the stretchy pants and prepare to carb load with Franco-Vietnamese fusion street food at Baguette Me Not. As the name suggests, this delightful eatery has some of the best baguettes going around and their Basics Baguette loaded with crispy bacon and a sunny side up egg has got to be one of our all-time favourites no matter the time of day. We're also big fans of their pillow-soft bao—so why not order both?
For a classic cafe feed, make moves to Wel's Coffee Kitchen. Here you'll be spoilt for choice with everything from smashed avo on toast and burgers to pizza and fish and chips. Curb your dessert cravings by following lunch up with a coffee and cake (we can never walk out the door without their mango and coconut cake).
Tuck Into Asian Street Eats
Since international travel is off the cards for a while longer, why not let Arirang whisk you away to the streets of Seoul? Here, you'll discover tantalising bites like Korean Fried Chicken (which we could happily eat for breakfast, lunch and dinner), bibimbap, bulgogi, dumplings and all your other Korean BBQ favourites. We're already drooling and we bet you are too.
Continue your tour around Asia and make tracks to Zensaki for traditional Japanese fare. Step into this sleek and minimalist venue to soak up all the zen vibes and order up everything from sushi and udon to donburi and ramen. Yes, please.
Next up, we've got the taste of Singapore right here at home thanks to Chicken Rice Corner. Here you can expect Hainanese chicken, crispy chicken and rice bowls served fresh every day, just like you get in Singapore.
But for anyone who just can't seem to make up their mind on what Asian cuisine they're craving, then you'll need to check out Lee's Kitchen. This venue is combining the best of Chinese cooking and Malaysian, Singaporean, Indonesian, Thai and Vietnamese cuisine. It's the ultimate melting pot of Asia's best flavours and your next favourite lunch spot.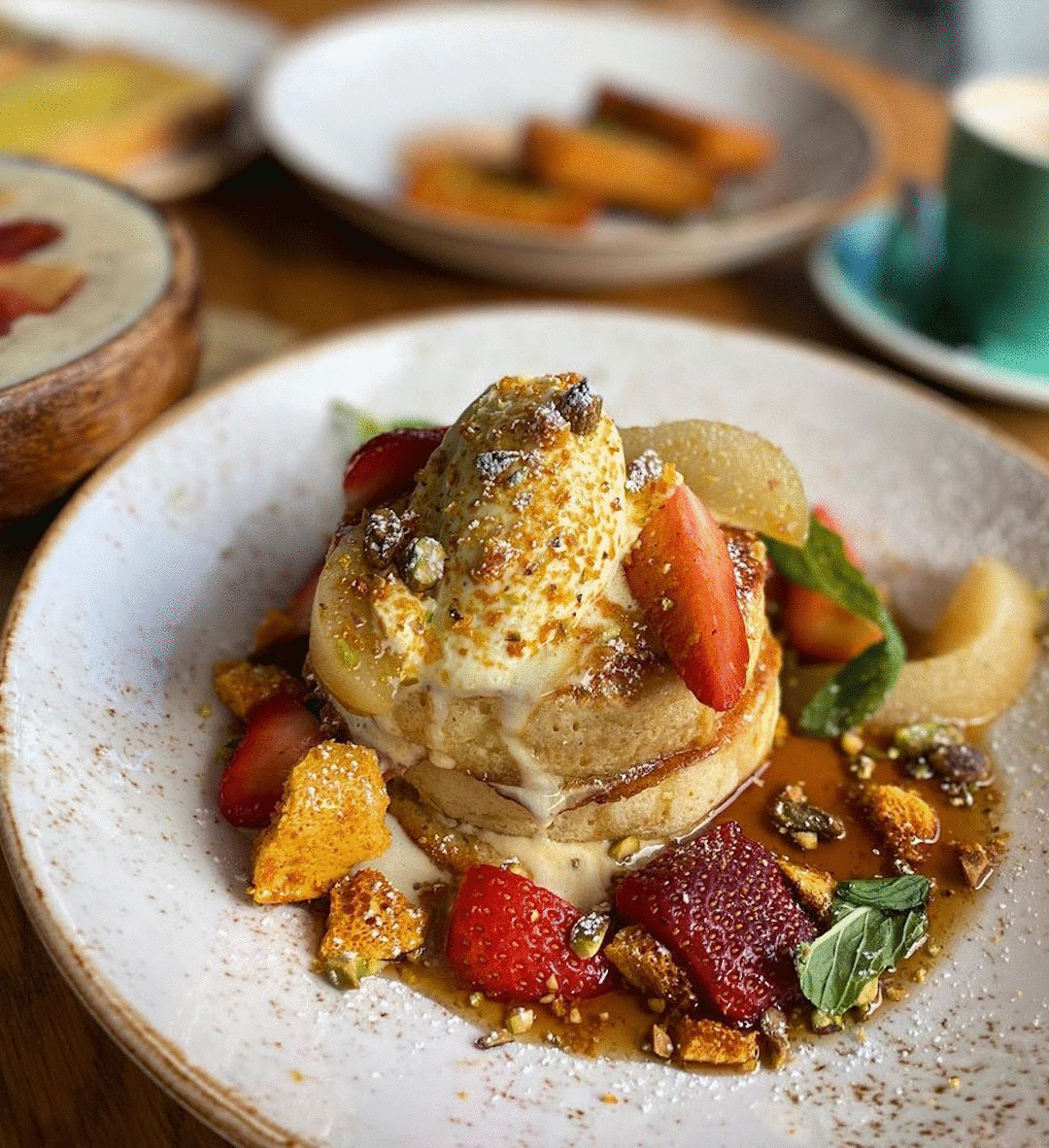 Gorge Yourself On Baked Goods
There's a lot to love about Mary Street Bakery, and now Allendale Square's Third Time Lucky campaign is giving us every excuse to keep heading back again and again. If you're looking for a meal that'll make your heart skip a beat, then stick a fork into their buttermilk pancakes with fried chicken—they'll make you feel like you've been transported to the USA. But before you head home, stock up with an armful of pastries like their crowd favourite cruffin creations. With flavours like choc brownie, fig, pistachio and custard, there's absolutely no going wrong.
Eat Your Greens
Proving being healthy never has to be boring, Freshii is what lunch dreams are made of. Their spicy lemongrass soup, Buddha satay bowl and fiesta salad are top-notch but because variety is the spice of life, you can also get burritos, wraps, smoothie bowls and frozen yoghurt.
The team over at Lunches Down Under really know how to make healthy food taste like it's, well, not so healthy. We're talking seasonal produce packed into fresh lunch rolls, drool-worthy salad bowls (don't let the word 'salad' fool you), and hearty soups. So if you're chasing a totally convenient and nutritious lunch sans the guilt, then look no further than Lunches Down Under.
Looks like it's time to skip the meal prep and take advantage of the mouth-watering array of foodie goodness on offer Underground at AllendaleSquare for an absolute steal. Simply spend $10 with these AllendaleSquare retailers and make three different transactions to redeem your $5 Eftpos Card. Just don't forget to present your Third Time Lucky loyalty card to receive your stamp. But aside from the foodie options, you'll also discover unexpected retail experiences here like Bellini Hair Studio and Fabric Spa Wet and Dry Cleaners so don't waste another second—it's time to venture underground.
*Participating retailers: Bellini Hair Studio, Fabric Spa Wet and Dry Cleaners, Zensaki, Lee's Kitchen, Lunches Down Under, Freshii, Wel's Café, Mary Street Bakery, Baguette Me Not, Arirang, Chicken Rice Corner
Editor's note: This article is sponsored by Underground at AllendaleSquare and proudly endorsed by Urban List. Thank you for supporting the sponsors who make Urban List possible. Click here for more information on our editorial policy.