Mojo Juju is a musical revelation. A true national treasure, if you will. When you hear a Mojo song, you know it, because you feel it. It's real, and it's unmistakably raw.
Her distinct sound is haunting, her lyrics piercing, even thought-provoking, touching on race, personal identity, sexuality and longing for lost connections to culture. There's something deeply personal about her art. Her message is equal parts wilfully strong, but also achingly vulnerable.
Identifying as a "queer woman of colour" Mojo's story-telling is unique. Raised in country Australia her latest work is reflective of her mother's Indigenous heritage and her father's experience as a Filipino immigrant.
In the middle of Mojo's national tour, we sat down with her to talk about her latest album aptly named, Native Tongue. What we weren't prepared for was her searing honesty, ability to be relentlessly real and how refreshing the truth can be.
On being able to express herself through lyrics
I make music because I wouldn't know what I'd with myself if I didn't. It's a compulsion more than anything. I've tried to stop but I can't. Lyrics are important to me though, whether I'm telling my own story or an observation, there's an art to writing lyrics that has always appealed to me.
On the new album and its themes
It's the most personal and vulnerable I have allowed myself to be on an album. This is my story of growing up in Australia as a queer woman of colour. It's the story of my mother's Indigenous heritage and my father's journey as an immigrant from the Philippines. It's about longing for lost connections to culture. It's about my relationship to ancestry and elders. And it's about feeling stuck between two worlds and the search for belonging.
On inspirations for Native Tongue
The current global political climate, but also my own personal journey with identity. There were a few interactions that were catalysts for me thinking I should address this through my work. Usually people's assumptions about me, or the way that other people have politicised my identity when I'm just trying to be.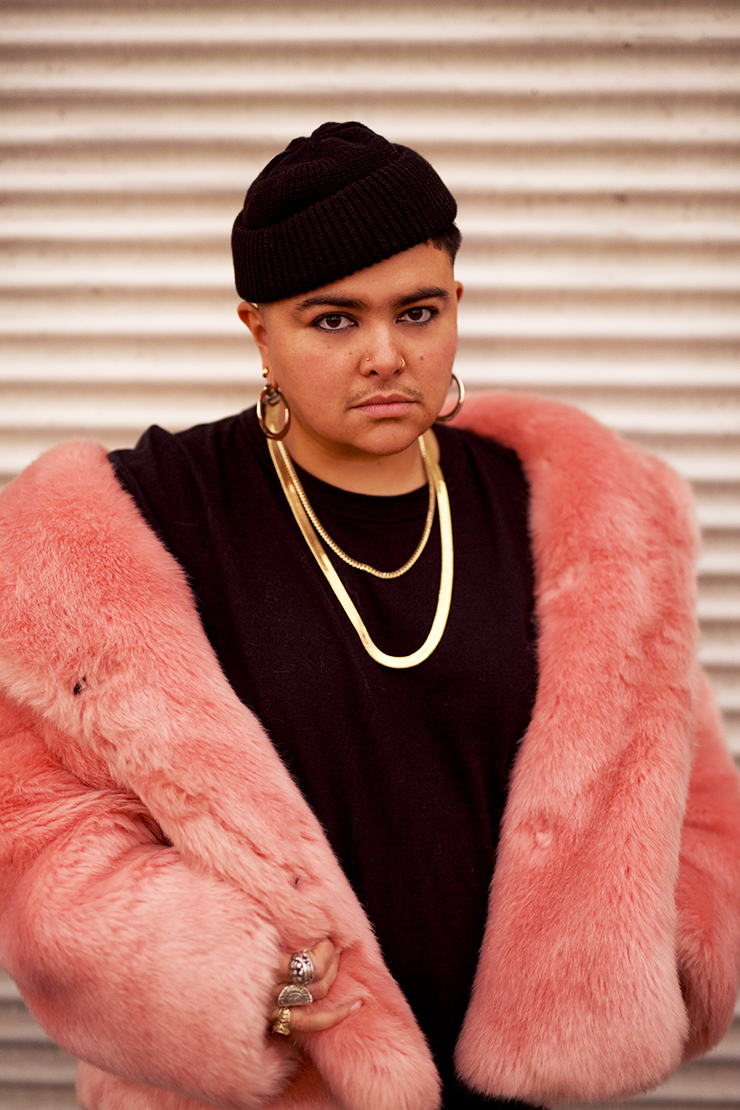 On music helping with mental health
It's one of the best ways I know how to process my emotions. Of course I have to do all the other things that everybody else does too, like exercise and eat well and sleep and go to therapy. But I feel lucky to have the tools to do that processing creatively as well.
On stints of anxiety and depression
I actually hit one of my lowest points ever with mental health right before I released this album. I was severely depressed and battling with anxiety. I've always struggled with these things but it was a lot worse. I'd been through a rough couple of years. It's still tricky and I have to constantly keep myself in check to make sure I am treating myself right.
On lessons learned about mental health
I learnt a lot and I'm still learning. I think the biggest thing I've had to learn is generosity with myself. To prioritise my mental health and my general wellbeing. Take days off from time to time, and ACTUALLY switch off. It's really easy in this industry to work yourself into the ground. It can be kinda toxic. I found that even when I was on holidays I was checking my emails and socials and always half plugged in, 'cause I didn't wanna miss an opportunity. Another thing I've learnt over the years is to take care of myself on the road. I don't drink alcohol or anything anymore. I especially avoid that stuff when I'm on tour.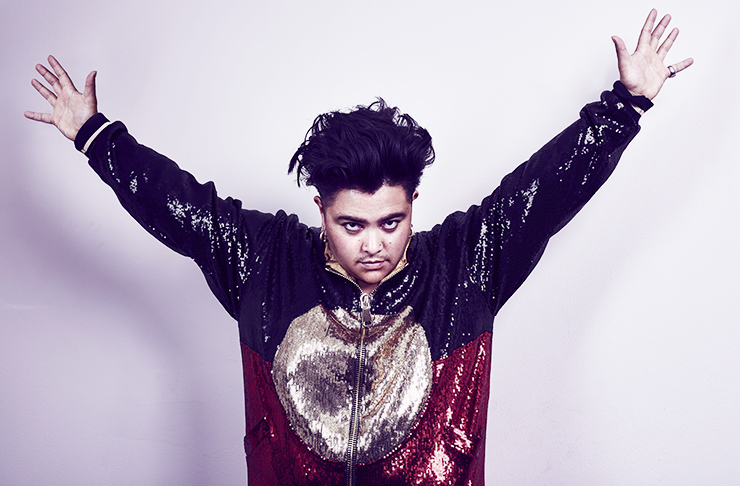 On chill time
I am a bit of a games nerd. I like to play pinball and arcade games and ten pin bowling, anything like that. I always have a basketball in my car in case I find somewhere to shoot hoops. One of my passions outside music is Muay Thai, although I haven't had much time to train this year as we've been travelling so much!
On greatest challenge growing up in Aus
There are two. Racism and Homophobia. As simple as that. And people will tell you they don't exist, but Australia is not as progressive as it likes to think it is.
On three words to describe herself
Clumsy, funny (I definitely laugh at my own jokes) and charming (someone once told me that charm is just a ploy to disguise personal defect. But I'll take it…)
On what she's listening to right now
Leikaeli47, Kira Puru, Yeo and Raiza x Remi.
Image credit: Supplied