If you're a regular at Perth's many incredible handmade markets, you may be familiar with Marime Studio's stunning ceramic jewellery.
April Porter is the talented woman behind the business, which she started after being inspired by her travels across the globe and has now turned into a successful side hustle.
When April's not being a green thumb working in a local plant store, she's making jewellery, planning new collections, getting stuck into her businesses finances and keeping on top of social media.
We caught up with her to chat inspiration, her best tips for small business owners and what she's most proud of.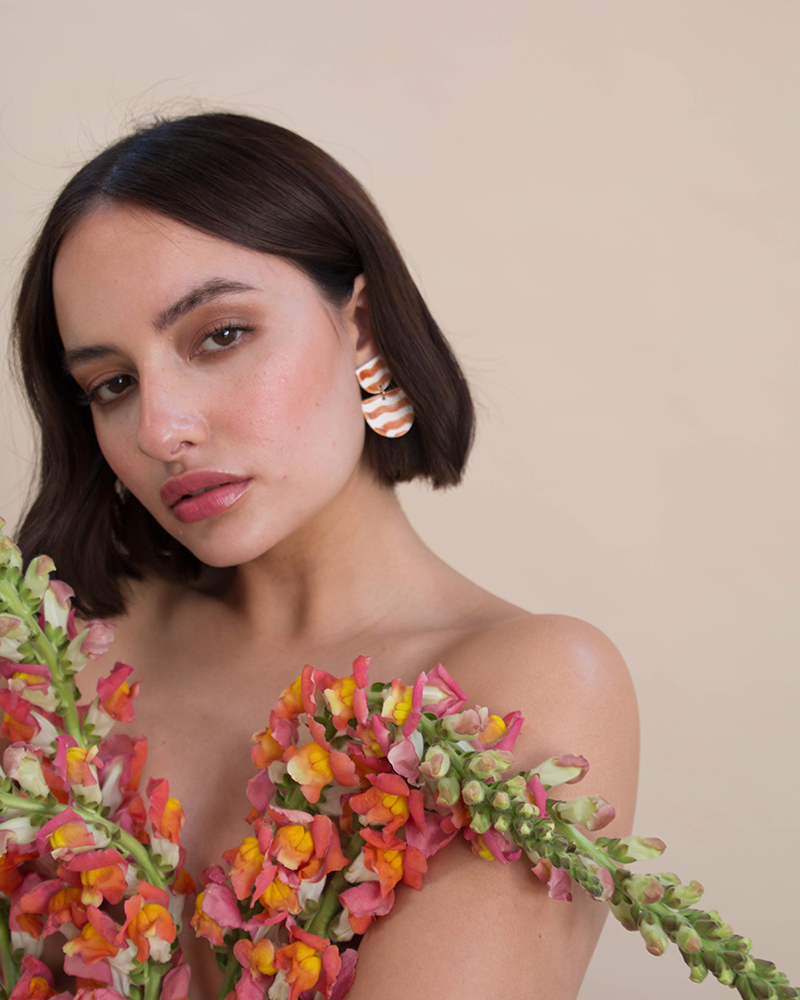 Where were you at in your life when you decided to start Marime Studio?
I always knew I wanted to make things. I'd just returned to Australia after seven months travelling New Zealand, Spain, Morocco and Vietnam when I started making jewellery. I think that trip built up a lot of creative momentum. It wasn't long after that that I realised making jewellery was something I really enjoyed and could potentially turn into a small business.
Where did the idea come from?
It didn't start as an idea like "oh yes I'd like to start a jewellery business!" I was just making it as a creative outlet between hospitality work initially. Selling a few on Depop and to friends. A store in Melbourne messaged me and asked to stock my earrings very early on and I think that was a vital moment in realising this was something I could do.
How do you balance your side hustle with your day job?
I work in a houseplant store in North Fremantle three days a week and spend the other four days making jewellery and running Marime Studio. I am very fortunate to have a job that I love and so I really enjoy both parts of my week. I think that's very important. I feel like my plant shop days give me some space from my small business so when my making days come around again I'm excited to get back into it.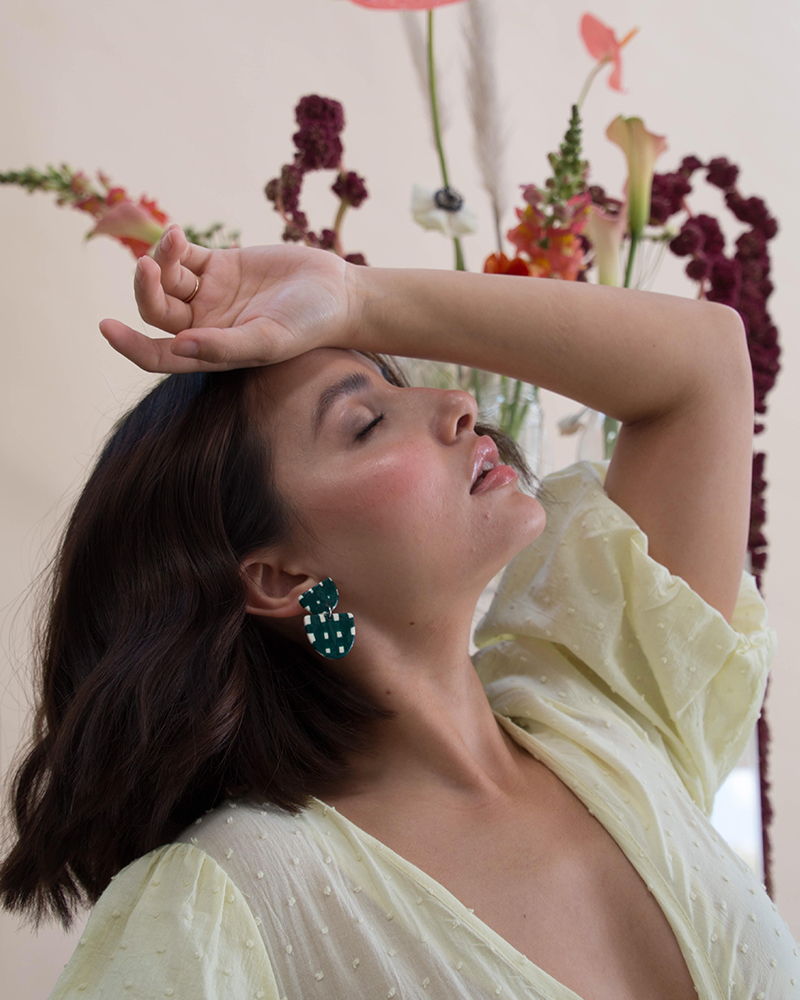 What's been your biggest hurdle along the way?
Learning to share my attention to all parts of my business—between making, finances, planning, administration, marketing and social media. Making for a long time got almost 100% of my attention (because that's what I'm good at and enjoy the most). I had to learn the skills to manage the other areas of my business too. Local small business workshops or Skillshare short courses are really great.
Where do you get your inspiration from?
Everywhere! Sometimes it comes as ideas in moments of flow. I've got a journal overflowing with things to make. I catch the train into work and use this time to sketch out ideas. I also have lots of saved collections on Instagram and Pinterest. I usually do a new one up each month or so with fresh ideas and colours. A lot of those photos feature arch shapes, plants, warm colours and jewellery shoots. I love looking at these collections!
To date, what piece are you most proud of?
I love The Muse Earring. They give me a feeling of warmth and nostalgia. They take me back to one particular memory of eating breakfast on the rooftop of a hostel in Tangier, Morocco. Overlooking an insanely beautiful city filled with many buildings shaped just like these earrings.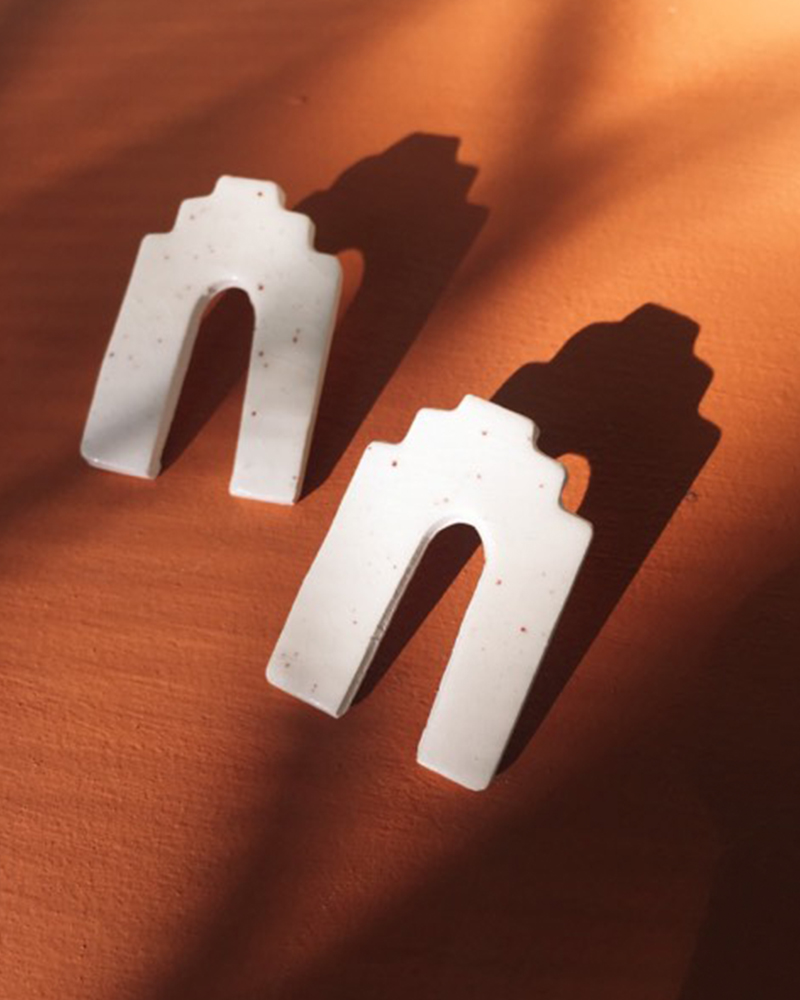 Any tips you can give someone looking to turn their side hustle into a reality?
I just did the NEIS program through Business Foundations which I cannot recommend enough for someone wanting to start a small business. I made a business plan (so important!) And gained more clarity and confidence on all aspects of my small business. I could talk about it for ages but just look them up and apply! You won't be sorry.
Anything cool coming up we should know about?
I'll have a stall at Stackwood's Made Local Market from 29 November to 1 December and a stall the following weekend (6 to 8 December) at The Fremantle Bazaar if you want to meet me and see my pieces in person. I'd love to see you!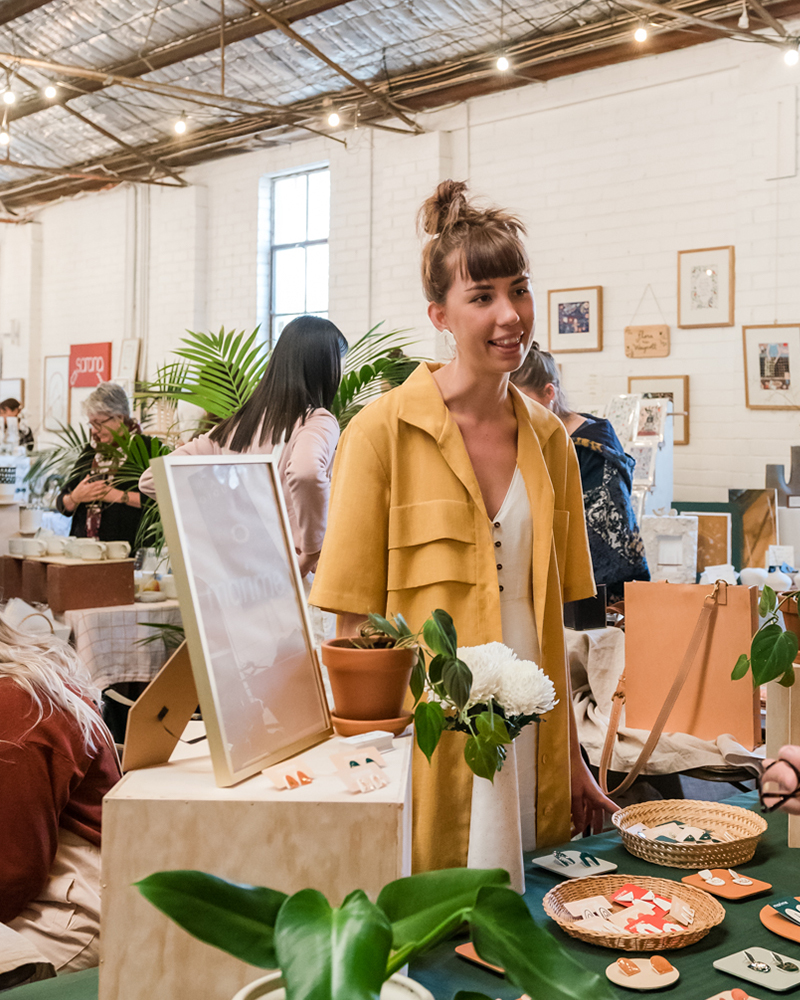 Where can we find you?
On Instagram @marimestudio and on my website.
Ready to start your own side hustle? Check out Perth's best co-working spaces and get down to business.
Image credit: @ciaramiaphotography and @trishwoodford