Perth may not be home to 1000-year-old buildings, but she's still got a whole lot to offer in the looks department, as recently highlighted by Perth authors Tom McKendrick and Elliot Langdon and their new book Built Perth.
Deep-diving into Perth's architectural wonders, with the help of some stunning illustrations, it's the perfect coffee table book for any Perth lover who wants to know more about where they live.
In celebration of the book's release, we're here to share 15 of Perth's most beautiful buildings for you to get out there and enjoy.
Perth GPO
Perth CBD
Towering over Forrest Place, the Perth GPO building was finally opened in 1923 after major hold-ups in building efforts due to WWI. It was home to Australia Post for almost 100 years, until H&M moved in in 2017. Now, it's beautiful outside and in and we're glad to have even more reasons to head to this part of town.
Old Treasury Buildings
Perth CBD
It's hard to believe the Old Treasury Buildings sat dormant for 20 years considering how many delights are tucked inside these days. They first opened in 1874 and were home to an array of government agencies and public offices—but we think COMO The Treasury, Long Chim, Petition Kitchen, Wildflower and Sue Lewis Chocolatier are much better tenants.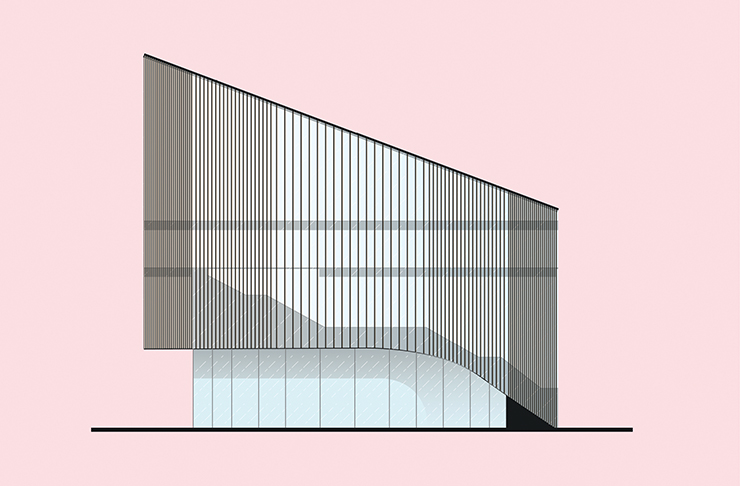 City Of Perth Library
Perth CBD
In case you missed it, we welcomed the City of Perth Library onto the scene in 2016. A stunningly designed neighbour to the Cathedral Square precinct, Kerry Hill Architects came up with the modern circular design which spans seven levels containing books, magazines, newspapers, and more.
His Majesty's Theatre
Perth CBD
Now into its 200th year, the His Majesty's Theatre stage has been graced by some of the most incredible performers in the world, including Katharine Hepburn, Sir Ian McKellen, Cate Blanchett and Anna Pavlova. Another architectural marvel inside and out, next time you're there for a show be sure to stop by the bathrooms, they offer up an extra slice of history.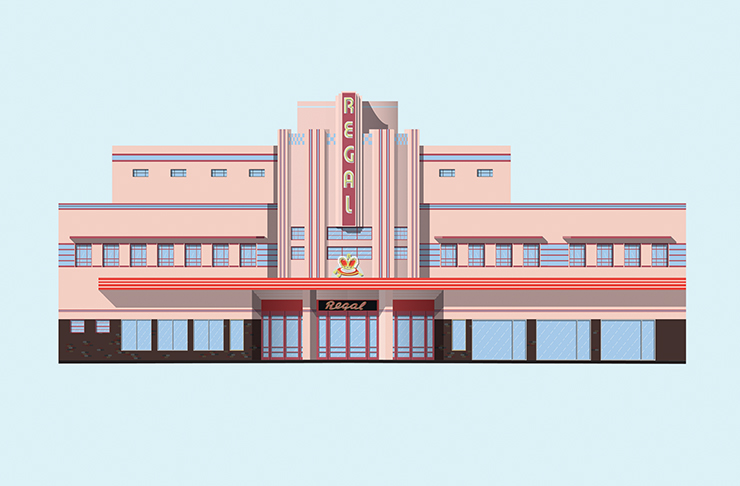 Regal Theatre
Subiaco
Another art deco delight, who doesn't love the façade of the Regal Theatre in Subiaco? Originally a cinema, the Regal was transformed into a live venue in the 70s and plays host to comedy, music theatre, drama and dance shows throughout the year.
Council House
Perth CBD
Apparently, some people don't love Council House, but to us, she's a modernist beauty, made all the more appealing by the colourful light show that's flicked on every night. Don't agree? Head out to the Terrace the next chance you get and take a second look at this 1960s building.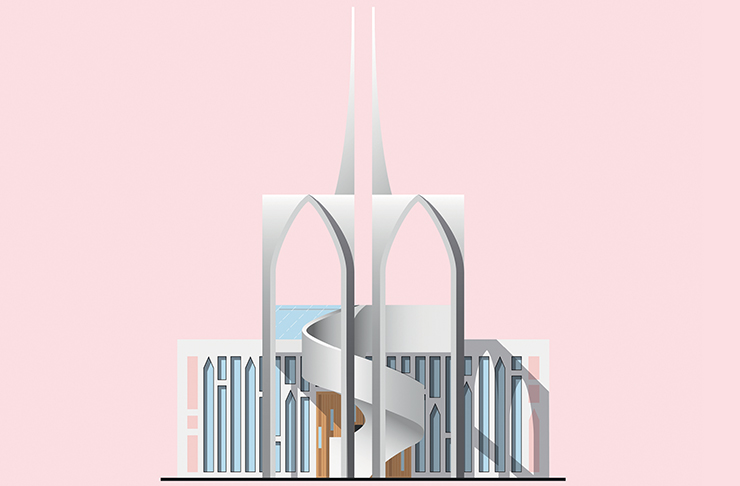 Cadogan Song School
Perth CBD
We'll forgive you if you didn't know this one existed, because we were in the same boat until now. Next chance you get head down to St Georges Terrace and keep your eyes peeled for the Cadogan Song School next to St George's Cathedral. It's particularly speccy at sunset.
State Theatre Centre Of WA
Perth CBD
It's hard to believe we'll be celebrating ten years since the State Theatre Centre opened in 2021, it's still such a pleasant surprise to cast your eyes on when you hit the city end of Northbridge. It cost $91 million to complete and we say they spent every single one of those dollars wisely with the design of this stunning postmodernist monolith that's home to multiple theatres.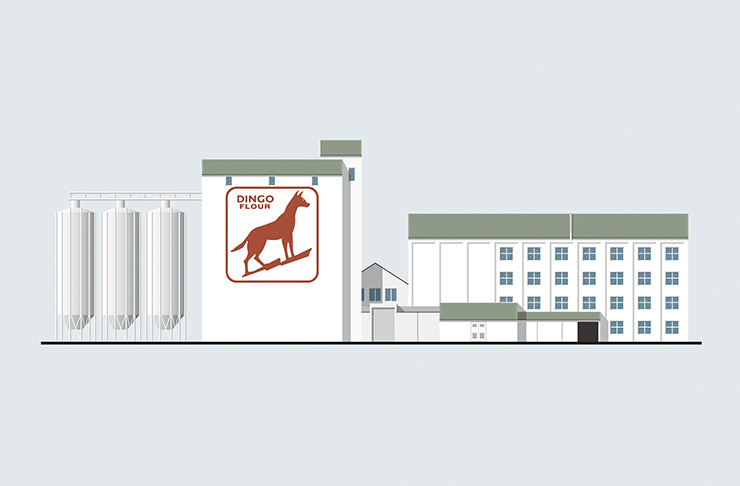 Dingo Flour Mill
North Fremantle
It's safe to say the Dingo Flour Mill is a Perth icon, now featured on everything from t-shirts and stubby holders to prints and tea towels. Overlooking Leighton Beach, the red dingo was painted by Les Nash and was actually called the Great Southern Roller Flour Mill—they obviously missed an opportunity.
Royal George Hotel
East Fremantle
Royal George Hotel is proof that protests work. It was set to be demolished as part of the Stirling Highway extension, but thankfully impassioned locals weren't going to have a bar of it and it still stands today. And now it's set to score a new lease on life thanks to Saracen Properties and spaceagency who plan to restore the George Street attraction to its former glory.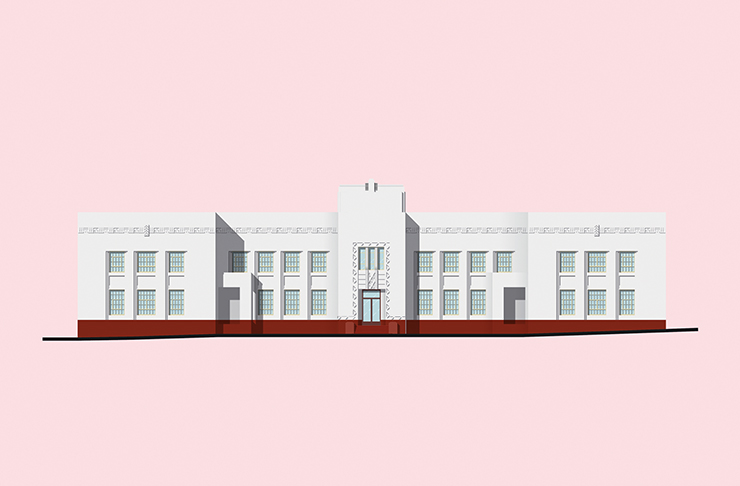 West Australian Ballet
Maylands
The West Australian Ballet building is Maylands little architectural secret and it's hard to believe it only cost £13,400 to build it back in the 1930s. Featuring a stunning art deco design, members of the public can take casual ballet classes in the stunning studios inside.
London Court
Perth CBD
Our own little slice of England, London Court is always a treat to wander down. With shops as quaint as the fifteenth century Tudor-style architecture, you can't call yourself a Perth local until you've watched the daily clock show featuring duelling knights from Hay Street Mall.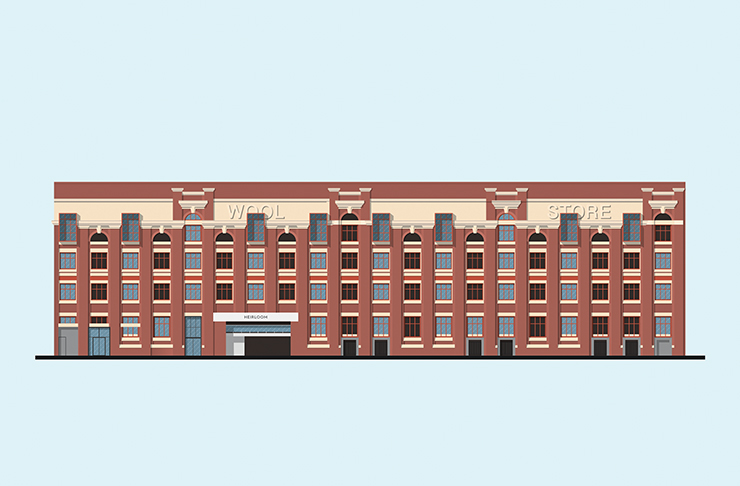 Heirloom By Match
Fremantle
With neighbours like Short Order and Bumplings, who wouldn't want to live inside Fremantle's converted Wool Stores building? Once a haunting, abandoned giant, the space is now home to Heirloom by Match with 183 warehouse-style apartments that feature all of the heritage touches you could hope for.
Fremantle Town Hall
Fremantle
One of Fremantle's most beautiful buildings, the Town Hall goes back to the 1880s, packing in a whole lot of history. Originally costing £10,800, the building underwent a $3.1 million restoration in 2017 that took out a WA State Heritage Award thanks to the traditional processes used in the repairs.
Warders' Cottages
Fremantle
Once home to prison wardens, then declared inhabitable and now hot property, the Warders' Cottages on Henderson Street, bordering the Fremantle Markets, are a nod to the 1850s. Best viewed with some delicious eats from the Old Shanghai.
Get your copy of Built Perth here and then head to one of Perth's most beautiful bars to read it.
Image credit: Heirloom By Match | Illustrations: Built Perth