It might be sunny one minute and freezing the next, but London is still the centre of all things wonderful. Getting lost in England's capital is a joy because you're never really lost, but doing it on your own can be tough when it's full of mates sinking pints and swapping stories in the pub.
But fret not, travelling alone in London is easier than you'd think. Once you've mastered the public transport system, it's all smooth sailing. If not for a few delays. Don't panic, it's part of the fun.
Here's how to do London solo.
Find Your Way Around
Sure, the public transport system is better than any of us could ever dream of, but jumping around from one end of the city can be rough, so download CityMapper right this second. It's your transport bible.
Hit Up The Markets
If there's one thing London does well, it's a market. A place where people flog their goods and picky eaters rejoice. Want a bao with a bloody mary AND a sample of peanut butter, before sniffing a handmade candle and trying on a new scarf? A market is your best bet.
If it's chilly outside, keep warm indoors at Old Spitalfields Market, where the queues are long but the reward is strong. Try out Sud Italia for the best pizza from a truck you'll ever have, or hit up Jollof Box for some African-inspired family cooking. Further east on Saturdays is Broadway Market. Deeney's is a good shout if you're feeling like a toastie. Finally, there's Maltby Street in Bermondsey if you want to keep it central. Park yourself at Little Bird for some gin cocktails, then ask a kind stranger to mind your spot while you get some food. Local's note: The potato man is your friend.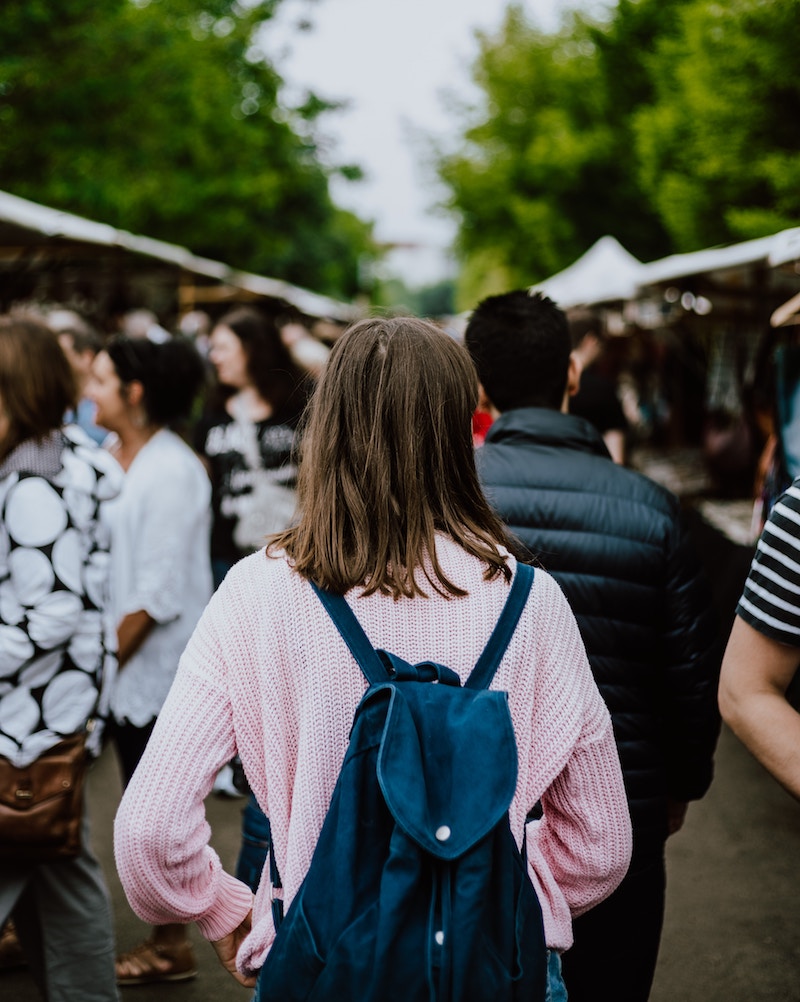 Shop Like A Local
London is full of chains. It's a fact. But in recent years the city has adopted a local-focused vibe, which means less fast fashion for you, and more independent retailers for them. Everyone wins.
Solo shopping is ideal because you can peruse at your leisure, so here are a few of the best places to do it. For some truly unique bits and pieces, hit up the new-ish Coal Drops Yard in Kings Cross (and don't miss French interior store Caravane). For vintage and cobbled streets, head to Redchurch Street and then Brick Lane in shoreditch, where vintage and up-and-comers mingle perfectly. And for lusting, it's gotta be Kings Road in Chelsea. No one does "I wish I could afford that…" quite like the entire of West London.
Take A Walking Tour
London has some of the best galleries, we know this. And on a rainy day, there's nowhere else to be. But if you can brave the elements, find yourself a walking tour. You could be a proper tourist for a day and do a Jack The Ripper tour, or keep it low key and check out a street art and graffiti tour. Shoreditch is famed for its larger-than-life street art, and it's well worth gawking at with likeminded people.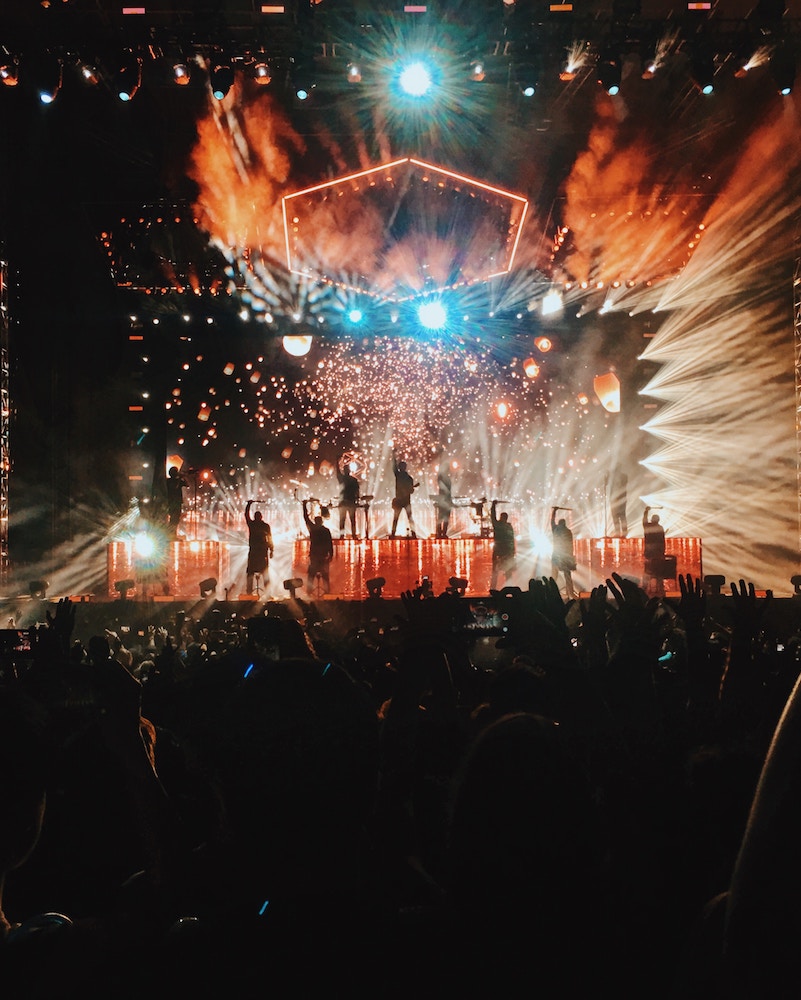 Go On, See A Show
Places it's good to be alone: in the bathroom, in a changeroom, and in a dark theatre. Hopefully, no one is going to be talking during a show, so it's an ideal place to take yourself on a date. London's got more theatres than you can poke a stick at, so there's never a shortage of things to see. Hamilton? Yup. Wicked? Got it. Harry Potter & The Cursed Child Parts one AND two? No problem. Of course, you could keep it more low key and see what's on at Southbank Centre or Soho Theatre, where the talent is fresh and the Shakespeare is modern.
Do The Museum Thing
Some of the weirdest, most wonderful museums in the world can be found in London. Sure, you've got your staples: V&A, National Gallery, Tate Modern. But if you like to get weird, then make a beeline for Pollock's Toy Museum, The Old Operating Tour Museum, and The Hunterian Museum.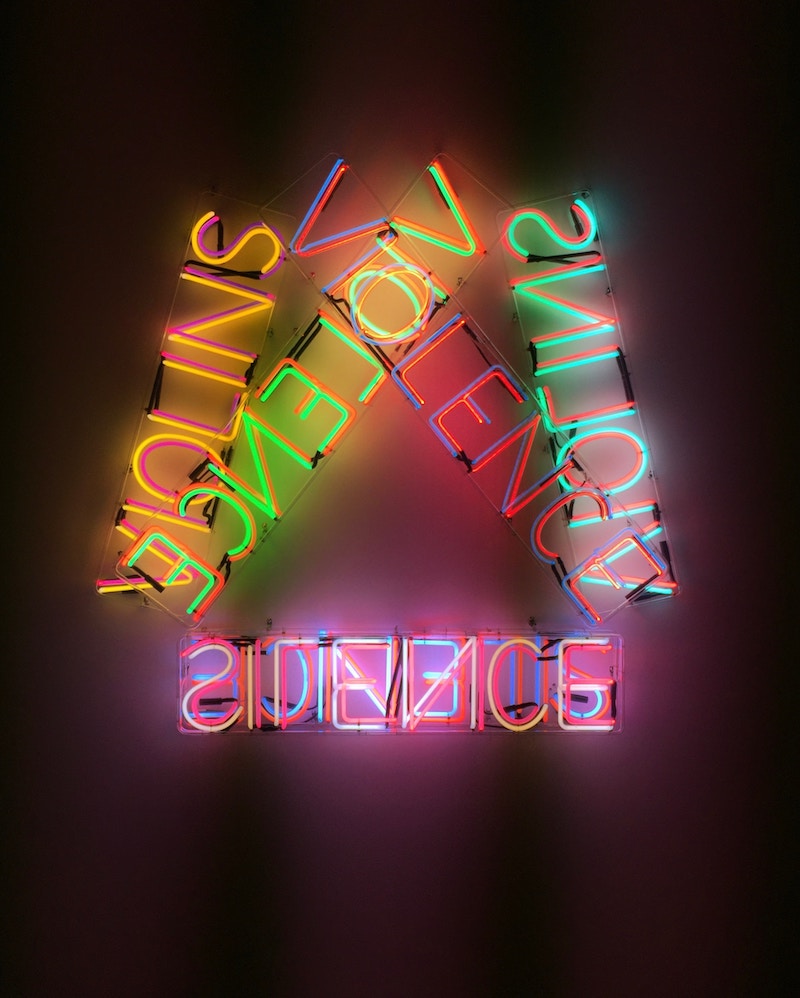 Relive Your Favourite Films On Location
London may not have Hollywood's sunshine and studios, but it has more movie locations than you could poke a scratched DVD at, so get exploring. Of course, there's Notting Hill for the famous blue door and bookshop, but you should also hit up Borough Market for Bridget Jones reminiscing, and Kings Cross Station for Harry Potter fan boy/girl-ing. A quick Google search will reward you with endless locations for endless films and TV shows: Love, Actually, Luther, Suffragette, About Time…. Go on, see what you can find. You might even see one being filmed.
Take A Seat At The Bar
If there's a city that loves a no bookings policy, it's London. Luckily for you, in a sea of fours, prams, forgot-who-was-supposed-to-be-her-firsts, and hangry people, you're a solo diamond that is quite happy to sit at the bar, thank you very much. Join (and skip) the queue at Barrafina for its iconic Spanish fare, Perilla for the cheapest and most delicious pasta ever, or Bao for the softest buns since Chris Hemsworth was born. ​
Going further on your solo adventure? Why not check out Paris?
Image credit: Luca Micheli, Kevin McCutcheon, Greg Rakozy