In between life's responsibilities the last thing you want is to spend all your time, energy and hard-earned coin on a massive lifestyle change. We hear you. So to help you level up your sustainability game at home, we've teamed up with Water Corporation to bring you bite-size changes you can introduce to your daily routine. If we all band together to make small adjustments, big things will happen.
From your kitchen to the laundry, here's how to be kind to the planet and even save some dollars along the way.
The Laundry
It might be one of the smallest spaces in your home but the potential to improve your environmental impact in your laundry is huge. When you reduce your washing by one load a week you'll save a massive 50 litres of water, so wait until the end of the week when you have enough clothes to fill a load or hit up your housemates to share a load. But just be sure when you reach for the laundry detergent it's an eco-friendly one. As the sustainable mindset has become more mainstream (praise be), we're seeing more and more eco-friendly and natural brands line our grocery store shelves as a result. For us, this means competitive pricing so you're no longer paying top dollar for a green product. Once you're washing with a sustainable detergent you can reuse that greywater to feed your beloved house plants.
The Bathroom
Sure, we're all about indulging in a bit of self-care but let's try to limit those candle-lit bath sessions, shorten your showers and choose natural body and hand wash that's chemical-free and kind to both your skin and our beautiful coral reefs. Go the extra mile and switch to a water-efficient showerhead or use the leak detection tool to find hidden leaks, and fix up any leaky taps, baths, showers and loos (or better yet, get your landlord to do it for you). For possibly the easiest hack that will save the planet without costing you a dime—simply turn off your tap because leaving it running while brushing your teeth or washing your face can waste up to 10 litres every minute. Our final bathroom tip? Use the half flush. It might sound simple, but when you add up all these small changes you'll make a massive impact on your eco-footprint.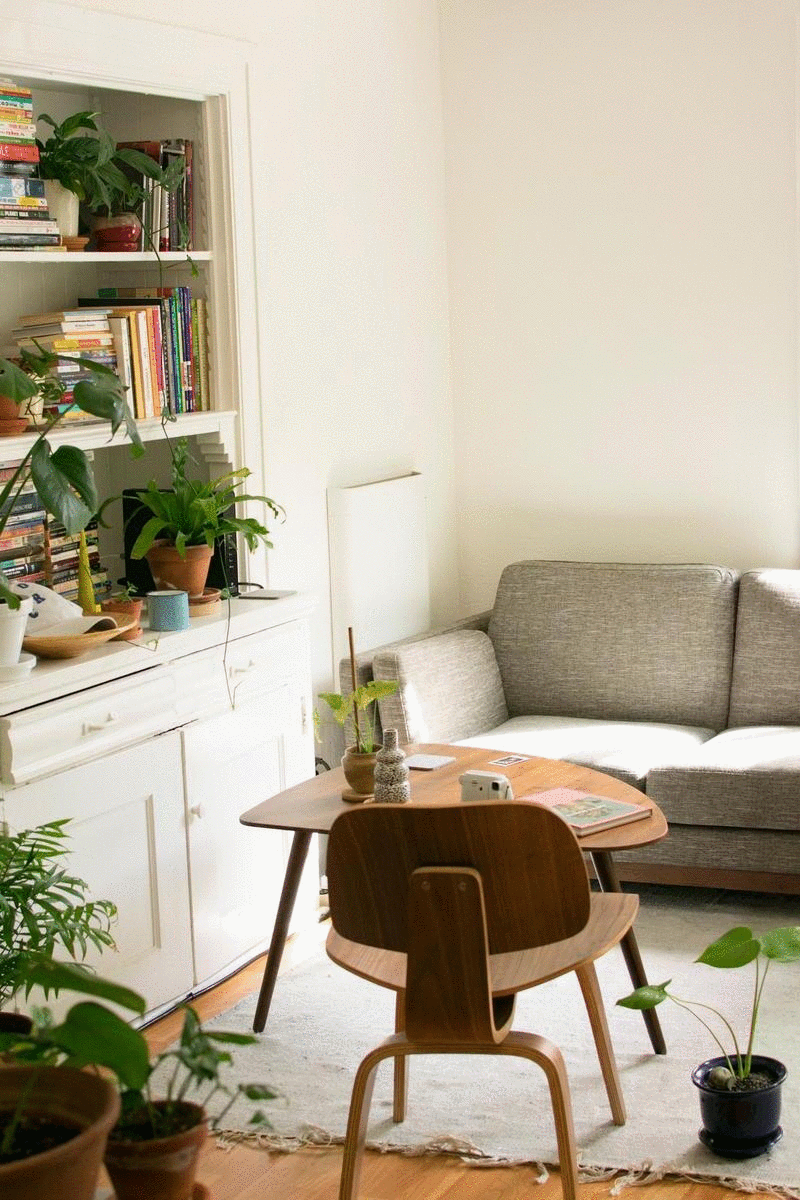 The Kitchen
There's plenty of ways to treat the planet better when it comes to the kitchen, and your dishwasher is a great place to start. Despite what your mum told you, you don't need to pre-rinse your dishes before loading them into the dishwasher—it's a massive water (and time) waster. Let your dishwasher handle this chore. Hit the eco-friendly wash cycle (if your dishwasher has one) and make sure it's full before switching it on. Similar to brushing your teeth with the tap running, you don't need to do the same when washing your fruit and veggies. Plug your sink or use a bowl instead and reuse the water you collect on your plants. Next up, reduce your kitchen waste by ditching disposable wipes, switching to a bamboo sponge and spritzing a natural cleaning product to wipe down the bench. You won't need to replace your wipes as often so that means more coin in your pocket.
We're always down for helping the planet and saving a little money along the way. That's what we call a win-win. Keen to give your home a sustainable makeover? Check out the Water Watchers tool to see how your water usage stacks up against your neighbours.
Editor's note: This article is sponsored by Water Corporation and proudly endorsed by Urban List. Thank you for supporting the sponsors who make Urban List possible. Click here for more information on our editorial policy.