If you haven't been to Granada in Spain, you are absolutely missing out. Yeah it's beautiful, and yeah it's home to the Alhambra which is probably one of the most spectacular places you'll ever visit, but MOST importantly, you get FREE tapas with just about every glass of wine you purchase. Anywhere. Amazing, no?
This is one place you MUST pop on your bucket list, but while we wait for you to book your flights, we've done the hard yards for you and rounded up everything you need to know to do Granada like a boss—even if you only have a couple of days. Paradise awaits people.

You'll want to stay in Realejo because that is where all of the good tapas bars are, and that's what's important here. Boutique hotel Gar Anat is located a stone's throw from all of them so you can easily roll/stumble home after all the eating and drinking you're going to be doing.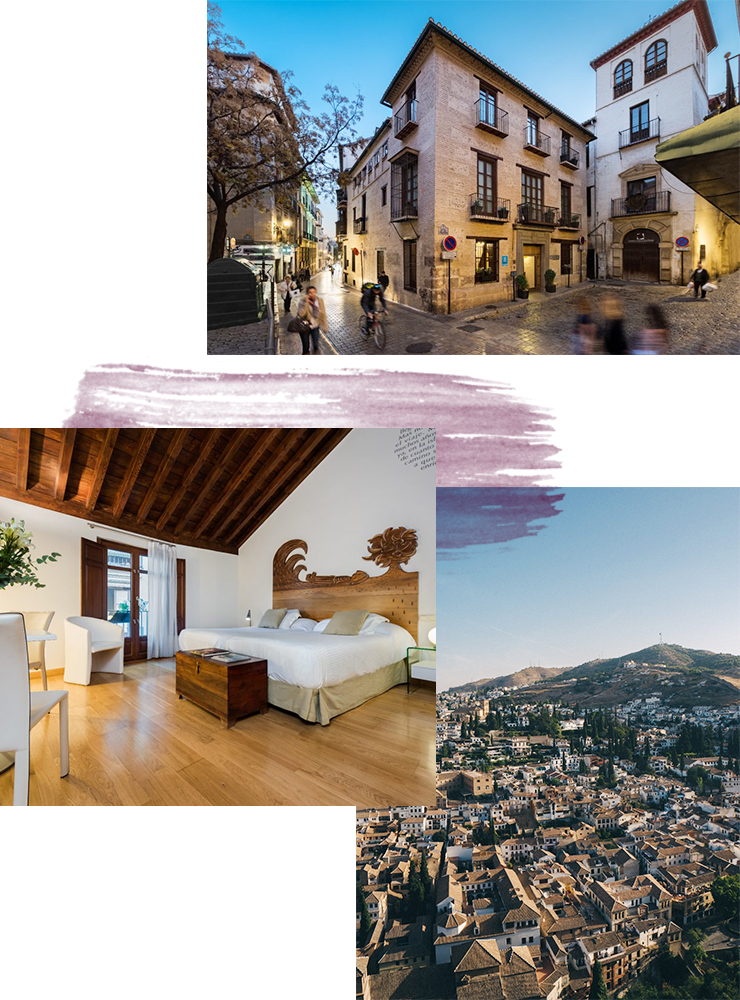 Los Manueles
Now first things first, you need some sangria. Los Manueles has been around since 1917, so it's safe to say they know what they're doing here. All you need to do is order a drink and the food will follow... We promise, the food ALWAYS follows and it's worth the wait. As is the case with pretty much all of the tapas bars in Granada, the more you drink, the more substantial your tapas become. Our top tip would be to make sure you're not too famished when you start, or the first round might not cut the mustard and you'll be drunk before you know it. Trust us, we're speaking from experience.
Rosario Varela
Once you've had a drink or two and you're ready for some more substantial food, head over to Rosaria Varela for an incredible dinner. The buzzy vibe here is what really sold me on this place, but the food and drinks are just as good. If you can get a table outside, then lucky you, otherwise take a seat inside, order a wine and load yourself up with jamon and burrata! Yep, the burrata is where it's at!
Taberna De Jam
Another good spot for dinner is over at Taberna de Jam. They'll ply you with sangria and jamon until you're completelt stuffed, which is always a good thing, right? Grab a seat in the little piazza out the front and relax for a while.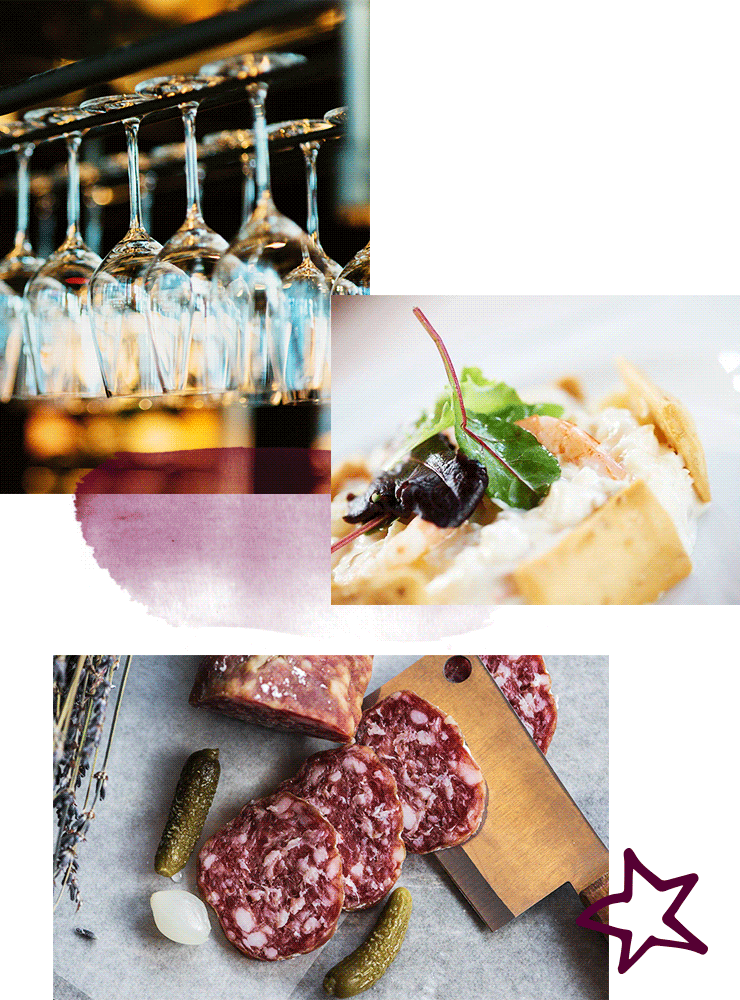 Carmela
If you're after a quick bite to eat, Carmela makes for a great pit stop. Their fresh salads and comforting soups are perfect to keep you going, and they are well known for their gin & tonics, so you might as well get one of those too! You're on holidays after all!
San Matias 30
While they don't do tapas here (shock horror!) if you're after a cocktail, these guys do a good one (and it's just a hop, skip and jump away from the hotel Gar Anat, so it's almost too convenient if you end up staying there.
Pizzeria La Nonna
Okay, I'll admit this one is in a weird part of town, and I know it's strange for me to be recommending pizza when you're in Spain, but if you happen to miss your bus to Seville and wind up stuck at the bus station for three hours (what, no that didn't happen to me!), you'll want to remember this place. The guys who work here are the absolute best and the pizza is downright delicious—you'd be forgiven for thinking you were actually in Italy!

See The City With A Free Walking Tour
Yes, I know, free walking tours sound naff, but you have to admit they are a good way to get a quick overview of the city, and if you choose a good one like Feel The City Tours, you'll get a guide who knows what they're talking about and will give you all sorts of local tips—and what's a holiday without tips from a local anyway? Trust us, this tour is free, fun and fabulous.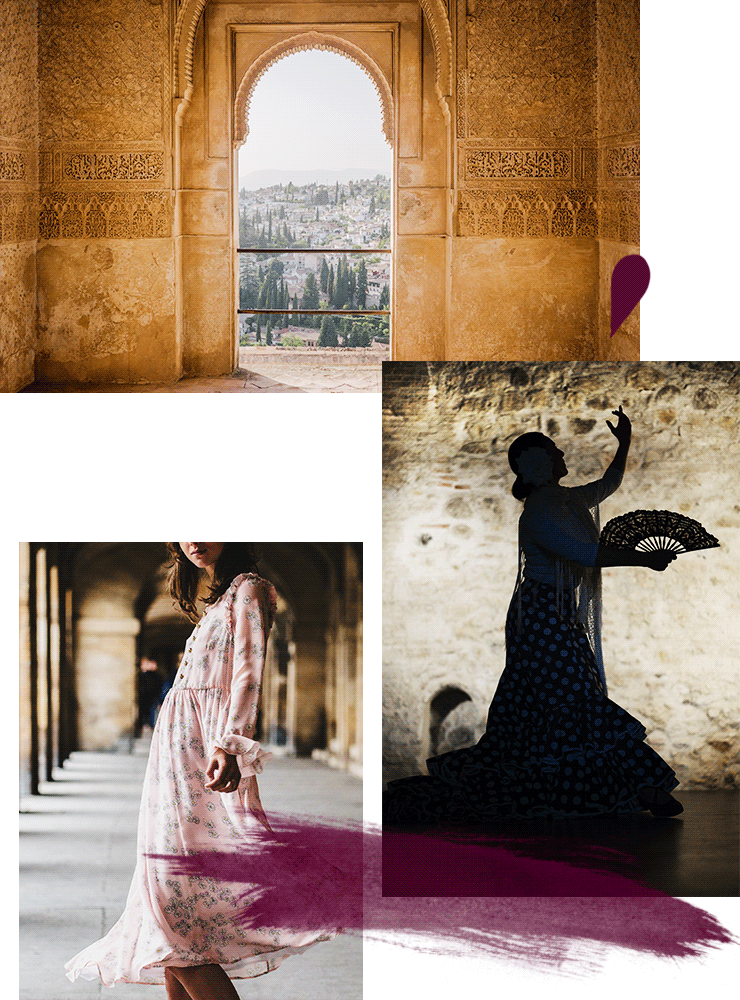 Check Out The Alhambra
Duh. If you're in Granada, you're probably there for the Alhambra. If you're just there for the free tapas, then you'll still want to schedule this into your itinerary. Book your tickets well in advance to avoid disappointment and make sure you get an audio guide so you know what's going on. You'll be wow-ed by the beauty of this place, promise!
See A Flamenco Show
You can't go to Granada and not see Flamenco. It's like going to NYC and not visiting Central Park. They claim to have invented it—though, so does Seville, so you choose who you want to believe. Either way, it makes for a damn good night. Head up to Sacromonte for an intimate show at Cuevas los Tarantos. It's been around since the 1970s and it's still going strong!
Why not head to Lisbon next?