Raise your hand if a little thing called COVID interrupted your gap year plans, working holiday dreams or highly-anticipated backpacking sojourn? Well, same. If you're like us, you've already been through the stages of wanderlust grief and now you're looking to figure out what's next.
The good news is, it's not all over. If we take a look on the brighter side, lockdowns have helped us to slow down and take stock of what matters, border restrictions have encouraged us to get out and explore our own backyard and cancelled plans have made way for new opportunities.
That's why we're teaming up with Work and Wander Out Yonder to uncover ways to get back on track if 2020 turned out slightly different for you. From taking your working holiday local and discovering our regional towns, to making it count with community volunteering, here are five things to do right now if COVID cancelled your gap year plans.
Get Schooled Online
No, we're not talking about a mundane accounting course or run-of-the-mill university paper—getting schooled online these days is all about exciting programs that will help you grow personally, creatively and in your career. For the artist at heart, we recommend stopping by MoMA on the interwebs—they're now hosting a series of eight free online courses covering subjects like 'Fashion as Design' and 'What is Contemporary Art'. If you're more into a self-improvement vibe, try out the 'Develop Any Habit' course by Adam Kwiatek—it's all about how to eliminate poor habits from your life, develop healthy ones so you can achieve any goals you set and you know, just live your best damn life. But that's not all, check out our round-up of the best free online courses to try if you want to level-up in life. Alternatively, go local and check out WA courses on offer here, which have you covered from hospo to business upskilling and more.
Work And Wander Out Yonder
Nothing quite beats the freedom of a seasonal job and the carefree lifestyle of working and travelling. And the good news is, rounding up the crew and heading out on a soul-awakening escape isn't off the books this year. In fact, there's a slew of picturesque regional towns around WA that are hiring right now, from the idyllic coastal town of Exmouth (cue swimming with whale sharks) to the sunset-city of Broome, as well as places like Manjimup, Esperance and Albany.
If you're a foodie at heart with a spot of strength, you might like to try your hand at fruit picking—make your way to Carnarvon to have a crack at harvesting bananas, or take to the scenic Margaret River and get around grape picking in a vineyard. If hospo is more your vibe, you'll find endless options advertised for front of house staff, café connoisseurs and bar crew around the state. For those who like to live the adventure on the reg, working in the tourism experience sector as a tour guide might be just your thing. Want to know more? Make 2020 count and head to Work and Wander Out Yonder for everything you need to know seeing our beautiful state, and banking some coin while you're at it.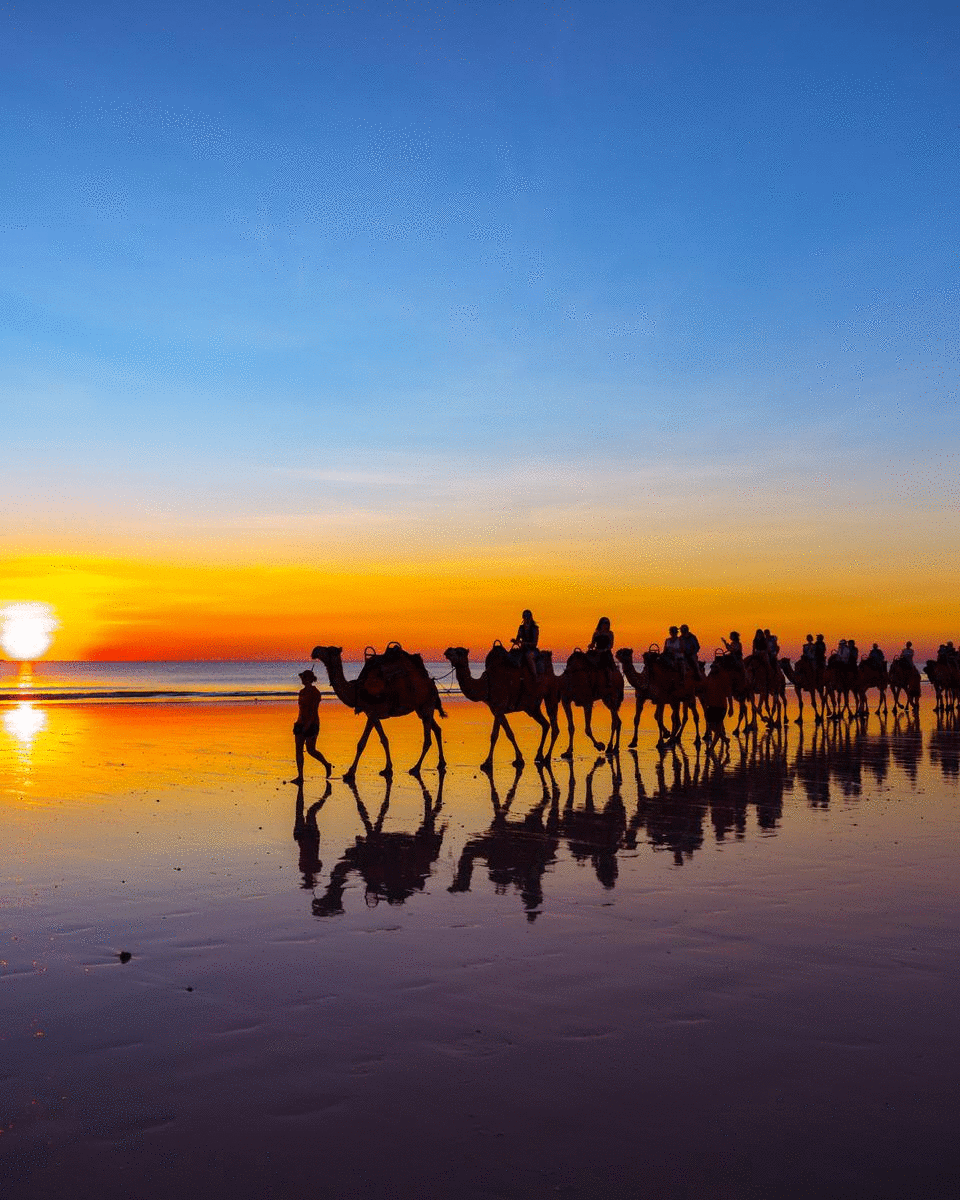 Do Good And Volunteer Your Time
If you're living the limbo life between uni and work, it can often feel damn good, and mega productive, to put your time into something you truly believe in. Cue volunteering. For those keen on food sustainability, check out WWOOF Australia who link volunteers up with organic farmers and growers to help build a more ethical food community.
If you're looking to make a long-term impact, volunteering with Community First Development provides a rare opportunity to live and work alongside Aboriginal and Torres Strait Islander people to help achieve community goals across a range of areas from website development to building and so on. We're also always down for a cuddle and a dog walk with the furry friends over at Shenton Park Dog Refuge or K9 Dog Rescue. Wondering where to start on your volunteering journey? Hit up Go Volunteer for all the latest options around the ground in Perth and WA.
Scout Out A
Traineeship
Your dream job might be a few years—or decades—into the future, but that doesn't mean you can't start making moves right now to get there. Traineeships are a great way to gain exposure to the career you're interested in, make connections with the right people and add to the CV all at the same time—triple win. But be warned, it takes some serious hustle to score the traineeship of your dreams.
Luckily, we're not leaving you to fend for yourself. Our resident career and money expert, Emma Edwards of The Broke Generation, dishes on five simple steps to writing an epic cover letter over here, whilst we've also rounded up seven of the best free (yes, FREE) CV templates to help you land your next gig. Consider your next career move covered.
Launch That Side-Hustle (Finally)
"I don't have time" is officially not an excuse anymore. If you've been dreaming of launching that YouTube channel, giving freelancing a try or going all-in on your dog-walking business, now is the time. Even if it's just a hobby for the moment, investing the time and resources into growing your side-hustle means that one day it could turn into a serious money maker. Plus, it's a great way to plug the downtime and focus your energy into something not only productive but also fulfilling. Wondering where to start? Plug into the best podcasts if you want to kick-start your side-hustle.
Just because your international working holiday is on the back burner doesn't mean 2020 has to be any less meaningful. Head to Work and Wander Out Yonder to check out the full list of working opportunities around the region.
Editor's note: This article is sponsored by Work and Wander Out Yonder and proudly endorsed by Urban List. Thank you for supporting the sponsors who make Urban List possible. Click here for more information on our editorial policy.