It's no secret us Sunshine Coasters are a little coffee-crazy. But with some of the world's best coffee and most skilled baristas, why the heck wouldn't we be? We absolutely love the stuff, and many will admit they cannot function as humans without starting the day with a coffee-to-go from their favourite cafe.
Unfortunately, for our beloved Mother Earth, our passion for coffee brings some downsides. It's estimated that Aussies use over a billion takeaway cups each year….and a huge majority of these end up in landfill, as they can't be recycled.
While things aren't going to change overnight, we can all do our part, so we're thrilled that a heap of our favourite Sunshine Coast cafes are not only encouraging us to bring our own cups, but they're rewarding us for it, too.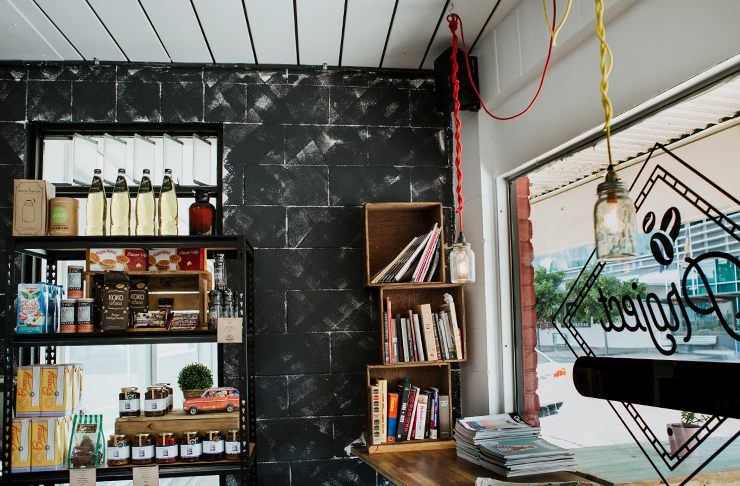 Here are 10 spots on the Sunshine Coast offering discounted coffee if you BYO cup.
1. We heart Canteen Kitchen & Bar in Coolum, and we heart them even more because they heart the planet. They offer a 50c discount off any coffee with a reusable cup.
2. Staying way ahead of the eco-friendly game, receive a 50c discount on any coffee with a reusable cup at Skal in Peregian.
3. Pop in to FOMO Brewing for a delicious cup of Allpress coffee. With 50c off if you BYO cup, that's starting the day right on so many levels.
4. This one's a double whammy! Solbar in Maroochydore will not only knock $1 off any coffee in any reusable cup, but they'll also give you $2 off any coffee purchased in one of their own branded reusable cups. Oh, and the first one's free! You're practically making money…
5. Oh, Harvest. We're obsessed with their bread, we're dead for their brunch and offering a 20c discount on coffees if you bring a reusable cup, this Cotton Tree cafe can do no wrong.
6. Top tip: every time you buy a coffee from Project Espresso with your keep cup, put away that 50c you save on each one. The keep cup will pay for itself, and you might even have enough left over to buy yourself something nice, like one of their mouth-watering toasties.
7. Noosa people, listen up. Our friends at Clandestino Roasters deliver the goods, as per usual with $1 off your next velvety cup of joe when you hand over your trusty keep cup.
8. Mudjimba Beach bar and cafe High Tide have got the whole shebang sorted—BYO cup, get 50c off. Simple.
9. Next time you're in Nambour and wondering where you should get your coffee fix, make a beeline for Jamoke Espresso to get 50c off your coffee. Just don't forget your cup, of course.
10. Make your next morning beach walk a little sweeter with a coffee from Chalet & Co. in Sunrise Beach—get your coffee to-go 30c cheaper than usual with a reusable cup and you'll feel good inside and out.
Image credit: Amy Higg for Urban List