If you're like us and you're scrambling for a thoughtful Father's Day gift this year, look no further because we've not only found a bunch of gifts your dad will love, but we've also found gifts that give back.
Whether your dad's a whiz in the kitchen or the king of the campground, we've teamed up with ING Dreamstarter to bring you a curated collection of guilt-free, ethical and socially-conscious gifts to help you find something for even the most impossible-to-buy-for dad.
1) Crema Joe
SealPod Coffee Bundle $62
For the dads with a coffee always glued to their hand, Crema Joe's reusable coffee pods are a fail-proof gift. With Australians using three million coffee pods every day and most ending up in landfill, Crema Joe's eco-friendly coffee capsules are a thoughtful gift for both your dad and the planet. Made from 100 per cent stainless steel, these reusable coffee pods are designed to last a lifetime and the best part is they're compatible with most coffee machines. This Father's Day, give your dad the tools to brew sustainably. Shop the coffee bundle here.
2) Will & Bear
William Brown Hat, $99
If your dad doesn't shy away from the trends, kit him out in a fedora from Will & Bear. Boasting a range of ethical and sustainable hats made from 100 per cent Australian wool, Will & Bear also partner with trees.org, which means for every hat sold, ten trees are planted on the consumers' behalf. To date, Will & Bear have planted over 58 football fields worth of trees. Now, that's a cause worth getting behind. Shop the collection here.
3) The Other Straw
Original Bamboo Straws, Two-Pack $10
It's undeniable plastic pollution is a huge issue and if your dad is helping fight the good fight for the planet, the other straw's range of reusable, ethical, sustainable and environmentally-friendly bamboo straws are a go. Dedicated to combating plastic pollution, the straws come in a pack of two, five or 10 and are the perfect gift for any foodie or smoothie-loving dad. Shop their range of bamboo straws here.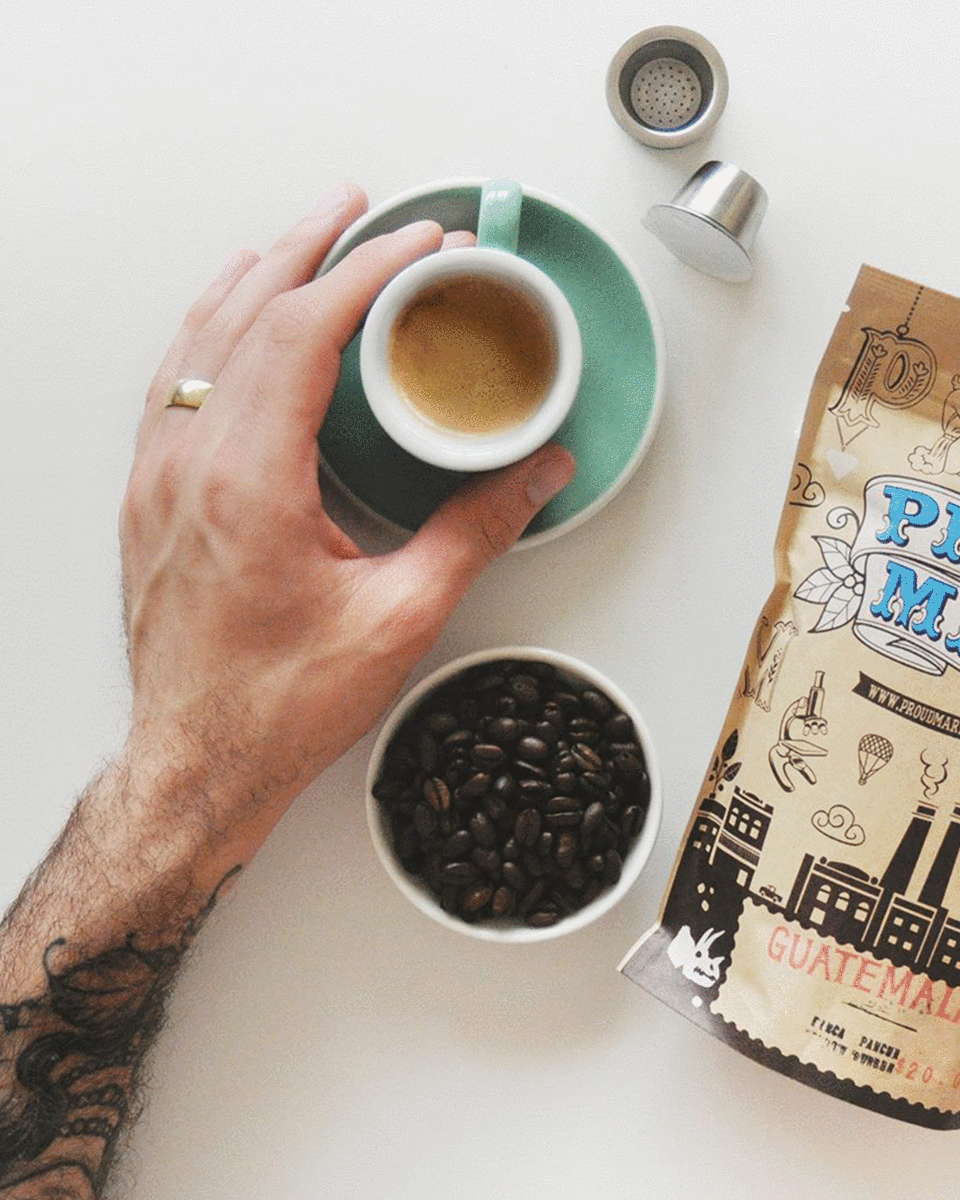 4) Amber Drop Honey
The Sweetest Thing Honey Gift Box, $42
If your dad enjoys sweetening his tea with a little honey, spreading it over toast or adding it to his curries, then The Sweetest Thing Honey Gift Box will be right up his alley. It's no secret bees are facing serious issues around the world and fortunately, local businesses like Amber Drop Honey are generating a lot of buzz by doing their part. With five per cent of all sales going to Save The Bees Australia, it's a delicious gift your dad can devour. Shop the gift box here.
5) Eat Me Chutneys
Mini Jars Gift Box, $27.00
Let's be honest, it's unlikely for a guy to not be into chutneys so if your dad digs them, send a few jars his way this Father's Day. Sourced from the $5 billion worth of fresh produce wasted every year in Australia, Eat Me Chutneys are the perfect gift to help combat not only hunger but food waste too. And with chutneys like fairtrade tangy tamarind and fig, organic eggplant and curry leaf pickle, and organic tomato and ginger, it's hard not to grab a tasty gift box for yourself too. Shop the range here.
6) Warndu Mai
Good Food Recipe Book, $45
Help your dad escape his culinary comfort zone with the Warndu MaiGood Food Recipe Book. Packed with delicious recipes and drool-worthy, locally-sourced dishes, the book showcases the best native Australian foods like Kakadu plum, native currants, finger lime and pepperberry. Grab a copy of the cookbook here.
7) Raise The Bar
Peppermint Repurposed Coffee Scrub Bar 2-Pack, $28.95
For a fail-proof, feel-good gift you know your dad will use (but may not necessarily purchase for himself), opt for this aromatic Raise The Bar Coffee Scrub Bar. Made with simple, natural ingredients and repurposed coffee grounds that are kind to your skin and the planet, Raise The Bar bath products are vegan, cruelty-free, Australian made and free from plastic packaging plastic. Shop the products here.
8) Surf Sock
Sustainable Surf Pack, $37.50
Whether your dad tears it up in the surf or plays it safe in the shallows, he'll undoubtedly appreciate this sustainable surf pack from Surf Sock. Made for surfers with a passion for environmental protection, the Surf Sock Sustainable Surf Pack includes an Australian-made Froth Surf Wax (that stays on surfboards rather than leaking into the ocean), a bamboo wax comb to use as an alternative for commonly used plastic options, and 100 per cent recycled Surf Sock, so your dad can slip into his wetsuit faster. Shop the gift pack here.
9) Beard Season
Playing Cards, $45.00
If your dad doesn't mind a bit of cheeky competition, gift him a box of playing cards from Beard Season and challenge him to a game this Father's Day. The cards, which were created to spread the word of melanoma prevention, feature 52 eye-catching portraits of luscious beards and act as a friendly reminder for your dad and his mates to get their skin checked for melanoma. Shop the cards and other merchandise here.
10) Ahimsa Collective
Has your dad has been rocking his worn-out velcro wallet since 2002? Then it might be time for an upgrade. Fashion is changing and we're not just talking about the fact Velcro is out, we're talking about how ethical, sustainably made goods are in. Trailblazers like luxury accessories label Ahimsa Collective are paving the way with sustainable leather alternatives like Pinatex pineapple leaves and washable paper. The brand not only aims to reduce the fashion industry's footprint, but it's also striving to reverse it. To help close the loop, the label donates $5 from every sale to an environmentally-focused Australian charity, so it's certainly a gift that gives back. Grab one of their luxury cardholders for dad here.
Does Dad consider himself a bit of a travel junkee or wildlife warrior? Then why not give him a future-friendly gift this Father's Day? Explore the range at ING Dreamstarter. Click here to find out more.
Editor's note: this article was produced in partnership with ING Dreamstarter. Thank you for supporting the partners who make Urban List possible. To read our editorial policy, click here.