It's International Women's Day. And although we don't need a reason to praise all the wonderful ladies, mamas and rule breakers that walk our Sunshine Coast shores every day, we think it is the perfect opportunity to throw some confetti their way to celebrate all the girl power we've got going on.
Designers, creators, makers, ball breakers—there's a seriously talented bunch of homegrown women here on the Sunshine Coast who inspire us.
So in no particular order, here are some of the beautiful female-owned businesses we're supporting this International Women's Day on the Sunshine Coast.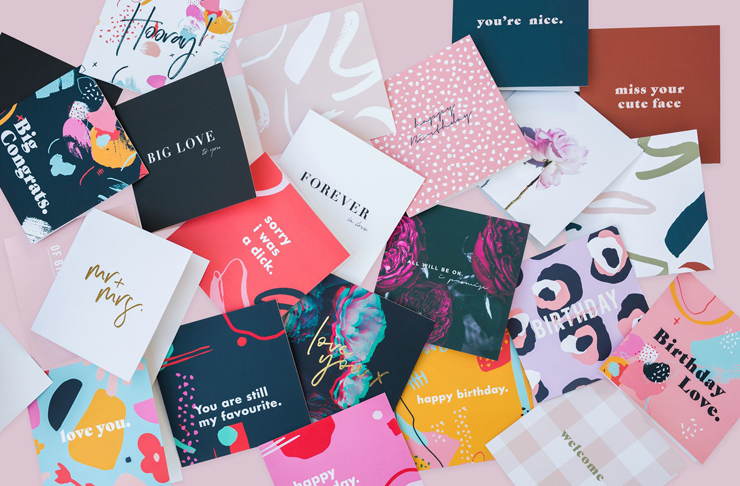 Kind. Studio
Tired of struggling to find unique cards that expressed their feelings and looked good at the same time, Sunshine Coast local photographer Rikki and graphic designer Lara, put their skills together and launched Kind. Studio. They are in the business of making special people feel special, with cards that are both beautiful and convenient. We especially love their collaboration with local florist, Nat from Heavenly Blooms. So bloomin' pretty!
The Travelling Kimono
Disrupting the fashion industry one kimono at a time, Janelle and Nicki at The Travelling Kimono are all about creating sustainable, eco and ethical garments. All their collections are designed in Noosa by founder, Janelle and then refined and handmade by a small team of seamstresses in Vietnam. The majority of their fabrics are sourced from deadstock—which is the end of rolls that normally end up polluting our planet in landfill, and the team are working hard to create a community in Vietnam that empowers women through sustainable and ethical employment. We've got so much respect for what these ladies are doing.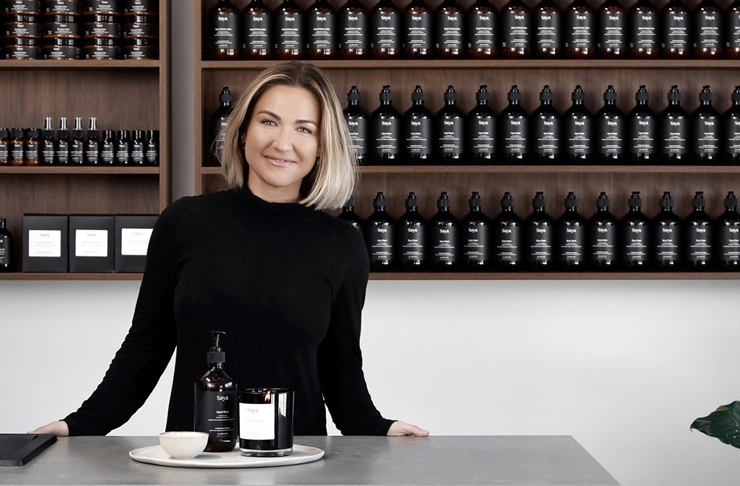 Saya Skincare
Founded by Noosa local Saya McDermott who suffered through many years of eczema and breakouts, Saya Skincare is a plant-based collection derived purely from natural and organic ingredients. Saya spent a lot of time researching, studying and finally formulating a range of products made up of Australian native botanicals and essential oil fragrances, and they are fast become a staple in beauty cupboards across Australia.
Cloth + Hide
Moon Lane is a self-taught sewer who launched Cloth + Hide to fill a gap in the market—original, timeless pieces that encapsulate both simplicity and beauty. Based in the salty town of Peregian Beach, all their pieces are inspired by the natural beauty of the coast, using biodegradable linens and cottons that are hand-dyed and printed. Supporting the slow fashion movement, they only produce small quantities of each range, which are mostly sewn by skilled home seamstresses in Bali.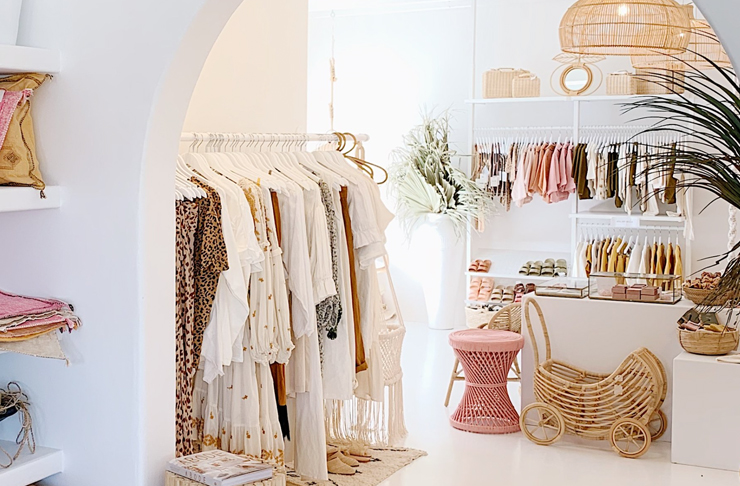 Hello Trader
What started out as a dream for Chelsea Bennie quickly turned to reality when she opened up the Hello Trader flagship store in December 2017. This beautiful, light-filled concept store is full to the brim with unique furniture and decor pieces created by artisans and manufacturers, both locally and internationally. Trust us when we say, you'll struggle to walk out of this Sunshine Coast homewares store empty-handed.
Mama Disrupt
Badass mama to two boys, former journalist for British and Australian national media and now founder and editor-in-chief to Mama Disrupt, Jessica Jane Sammut is a force to be reckoned with. Originally from London, Jessica is living out her dreams in Noosa, while inspiring modern mamas with her quarterly published magazine, Mama Disrupt. Jam-packed with fashion, style, beauty, interiors, celeb features and travel, this mag is for fearless mamas across Australia.
Woven Palm
Created in 2014 by Kim Bexon, the name Woven Palm comes from the origins of footwear, where sandals were made from leaves, twisted vines and woven palms. This is a footwear brand inspired by nature and made for lovers of the sun, sea and salt. Every pair is designed and handmade to perfectly suit the Sunshine Coast lifestyle—which we all know is pretty damn good!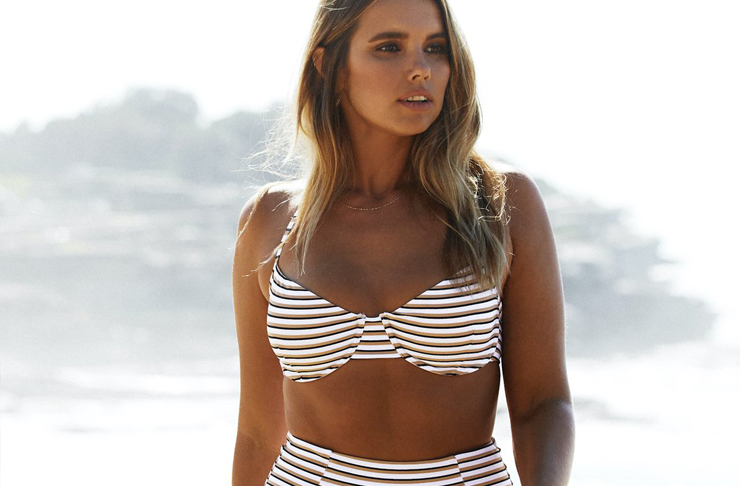 Code B
Tired of seeing the prejudice that generally defines the fashion industry, Noosa local Bree McCann decided to rebel and create her curve-friendly swimwear label, Code B. Her goal is to bridge the gap and create a product that boosts confidence—regardless of shape or size. Every piece is carefully designed and made to flatter. And this is only the beginning of her quest to level the playing field.
Holly Ryan
Having featured on the pages of international magazines like Vogue, i-D and Harpers Bazaar, Holly Ryan is a homegrown artist and maker who we love to call one of our own. Starting her brand from her Coolum home, she's always been passionate about sustainability and sourcing recycled metals and ethical stones for her jewellery. And as her practice evolves to include sculpture, her commitment to producing responsible meaningful objects remains resolute.
Kokopod
Brigid Woolnough found her passion for chocolate all the way back in 2012. In the beginning, she spent all her days and nights engrossed in studying chocolate science and learning under Australia's leading chocolatiers. Today, Brigid runs an award-winning chocolate manufacturing space, Kokopod, supplying amazing chocolate to the rest of Australia, right from our very own Sunshine Coast shores. If you haven't been to her flagship store in Yandina yet, put it on your to-do list.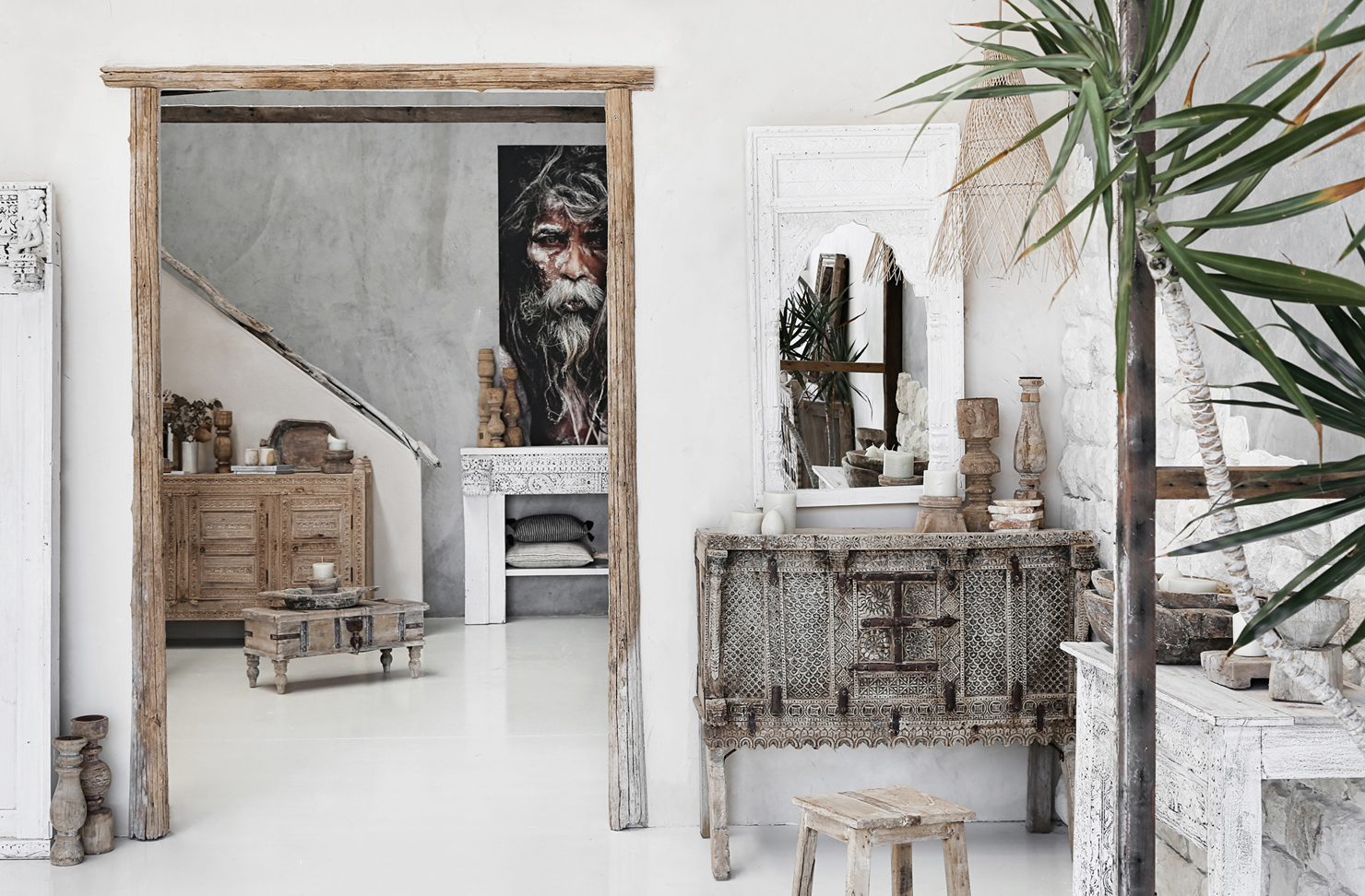 Alabaster Trader
Karmin from Alabaster Trader has an incredible eye for old and unique pieces of furniture, which she sources from India and then works with local craftsmen to refurbish the pieces to her own signature style. What results are beautiful statement pieces for your home. After many years in the tech industry, her creative outlet has become a thriving business in Noosa, recently opening a beautiful showroom, showcasing her gorgeous wares. We see big things in the future for Alabaster Trader.
The Scarf Collective
Currently working on their debut collection of pastel colours and beautiful prints, The Scarf Collective do more than just manufacture luxurious pure silk scarves. They have partnered up with Destiny Rescue, so that 10% of all their proceeds are donated towards helping rescue girls from sex slavery. What a perfect cause to get behind on International Women's Day.
Palm Noosa
Founded in 2018 by Noosa local Pippa Hannon, Palm Noosa encapsulates the quintessential lifestyle of the Sunshine Coast, featuring pieces that are contemporary, feminine and carefree. All clothing and jewellery is handmade in India, making each piece totally unique. And all Palm Noosa prints are designed by Sunshine Coast local designer and illustrator Cass Dellar. Definitely worth a look next time you're on Hasting Street.
Alterior Motif
Alterior Motif is not just a boutique. It's a lifestyle store that encapsulates fashion, art and our coastal lifestyle. The vision and inspiration behind the brand is Penny Lane, who founded the store way back in 2003, making it one of the longest running boutiques on the Sunshine Coast. With an ethos that is both ethical, organic, sustainable and local, it's no wonder they have found such lasting success.
Mukti
Hailing from the lush Sunshine Coast Hinterland, Mukti Organics is among Australia's best beauty brands when it comes to creating eco-friendly products while minimising disruption to the biosphere. The women behind it, Mukti herself, is an eco-activist, author and green cosmetic chemistry pioneer, making her one very powerful and smart business woman that you can trust.
Looking to find out more about inspiring local women doing their thing? From runway shows to the Grand Prix, check out our interview with super talented Sunshine Coast DJ, Niki De Saint.
Image credit: Kind. Studio, Saya Skincare, Code B, Hello Trader, Palm Noosa, Alabaster Trader