Food Truck! Fooooood Truck! Those annoying people who commentate the obvious happenings in life…that's us, when we spot a food truck.
We know it's not cool to get excited about, well, anything really, but there's something about a food truck that just gets us going. So, you can only imagine our excitement (over-excitement) when we found out a massive food truck festival was happening here on the Sunshine Coast. (There may have been screams of joy heard as far down as Kings Beach.)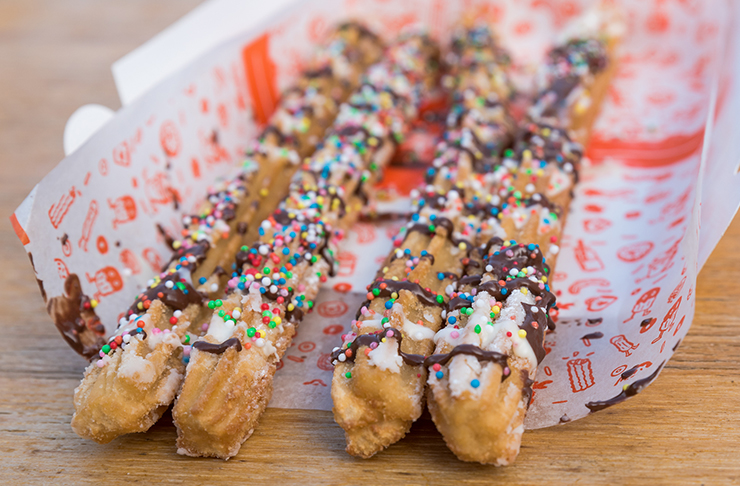 That's right guys, some of the best food trucks in our sunshine state will be converging on the Sunshine Coast over a whole weekend in May. Let's all say a huge welcome to Food Truck Carnival!
So, like the devout food truck fans we are, we'll be dutifully lining up at as many windows as we possibly can, to taste as many delicious dishes we can physically fit in! This will def be one for the stretchy-pants, peeps!
These guys will also have a fully stocked beach bar for the adult beverage drinkers out there. You can also expect amaze live music from local performers plus a massive outdoor cinema screening movies. Yassss! What could be better than stuffing your face at various food trucks and then relaxing beach-side while the sun sets with your fave flicks?
THE DETAILS
What: Food Truck Carnival
When: Saturday 5 May and Sunday 6 May, 10am till 9pm
Where: Cotton Tree Park, Maroochydore
Cost: Free entry
For more event details check here.
Image credit: Hayley Williamson; Grace Elizabeth Images for The Urban List