Holey. MOLEY. Those might be the first two words that pass through your gob smacked mind the first time you lay your little peepers on the Sunshine Coast's new mini golf bar. Warning peeps, this place is as epic AF!
That's right, Sunny Coasters, we hope you have your inner child at the ready, because Holey Moley has officially opened its doors inside Maroochydore's Big Top Shopping Centre, and we suggest you gather your crew, STAT!
The space is a Willy Wonka-style fun house that includes, not only an novelty golf course where beverages are welcomed (no encouraged) to be sipped on course, there's also a fully-equipped bar serving beer towers, cocktails and bar snacks; tenpin bowling, karaoke, a pool table, DJ spinning tunes and a mind-bending escape room. Yep, all your kidult dreams rolled into one colourfully noisy night out.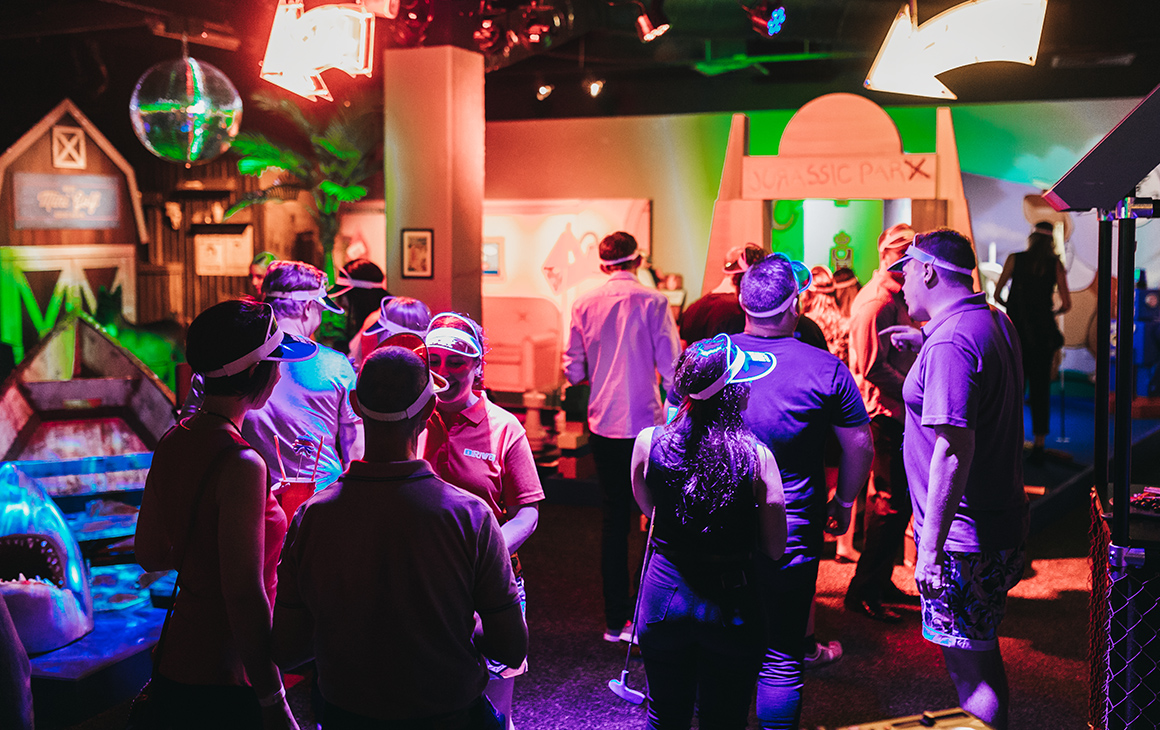 Half the fun is just exploring the course. There are two different nine-hole courses to choose from, adding up to a crazy AF 18 uniquely themed holes! That's sooooo many places to put peeps.
Here's just a hint – think holes such as the iconic 742 Evergreen Terrace hole featuring America's favourite cartoon family AKA the Simpsons own lounge room (an excellent selfie spot), and 'Teevel Knieval' our brand new daredevilish hole! Our fave hole though has to be the Kanye West cash grab hole. #cashmoneybaby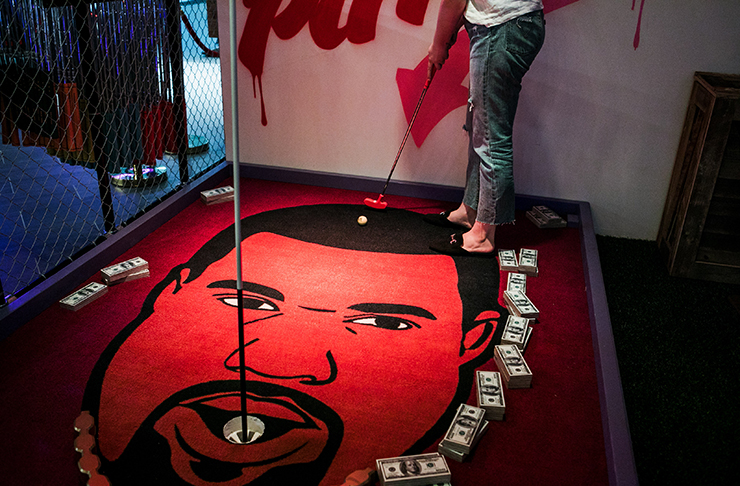 It's bonkers, people. Totally bonkers! And we're loving every single second of it.
Food-wise, you've got the basic food groups covered: peperoni pizza and hot chips. The casual menu makes for perfect boozin' and putting snacks, from cheese Kransky hotdogs to loaded waffle fries and cheeky cocktails going by names such as Fresh as a Birdie, Sugar Caddy and Espresso Partini. That's right, you can order an espresso martini with a side of golf! Yes, guys, they're one of us.
Did we mention the loaded fries?! Yeah, you might want to nom on them too.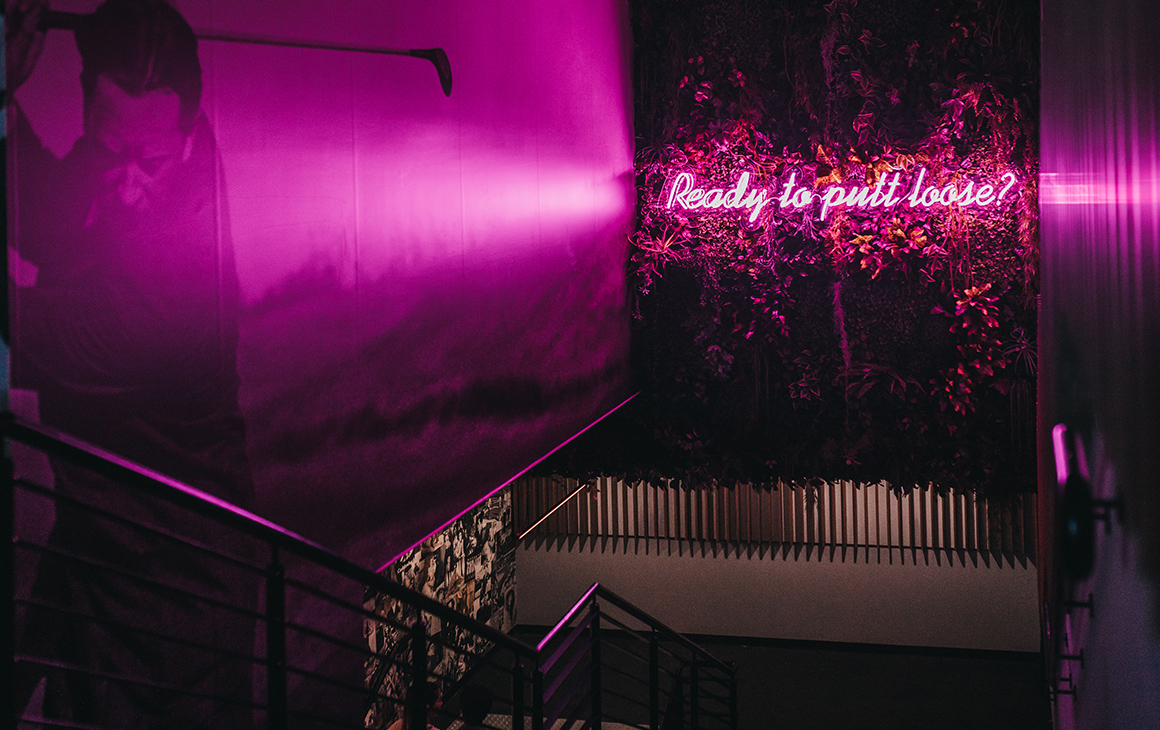 Now if all that isn't enough to have the crew on speed dial—behold the puns. There are SO many puns and we're in love with them! One thing we will say is remember to look up, because the punny goodness is well and truly all around.
As mentioned, the fun doesn't end at boozy-fuelled putt putt golf. Don some snazzy bowling shoes for tenpin (with a separated section of four lanes that can be privately hired for groups), an escape room that messes with your head while you solve riddles and puzzles (not for the folk with fear of confinement) and a karaoke room for busting out those Brittany impersonations.
Yep, Holey Moley looks set to become a Sunshine Coast late night staple. Remember, people, it's all in the hips.
The Details
What: Holey Moley—18-hole themed golf course and entertainment precinct
Where: 20 Ocean St, Maroochydore
When: Open seven days, 10am 'til late
For more information, click here
Looking for more things to do on the Sunshine Coast? We've rounded up the 50 Most Awesome (& Cheap) Things To Do On The Sunshine Coast. What about hitting up the 29 Bars You Should Have Been To If You Live On The Sunshine Coast here.
Image credit: Hayley Williamson and Amy Higg for The Urban List