If you're due for a little self-care and indulgence, we've found just the thing.
The Orangerie is the Sunshine Coast's brand new natural skincare emporium and it's captivating us for all the right reasons.
First of all, forget everything you thought knew and had come to expect from a beauty store; because this Noosa newbie is the total opposite. Specialising in natural skincare, The Orangerie is a welcome addition to the beauty and wellness scene in a time where we're more conscious of what we're putting on and in our bodies.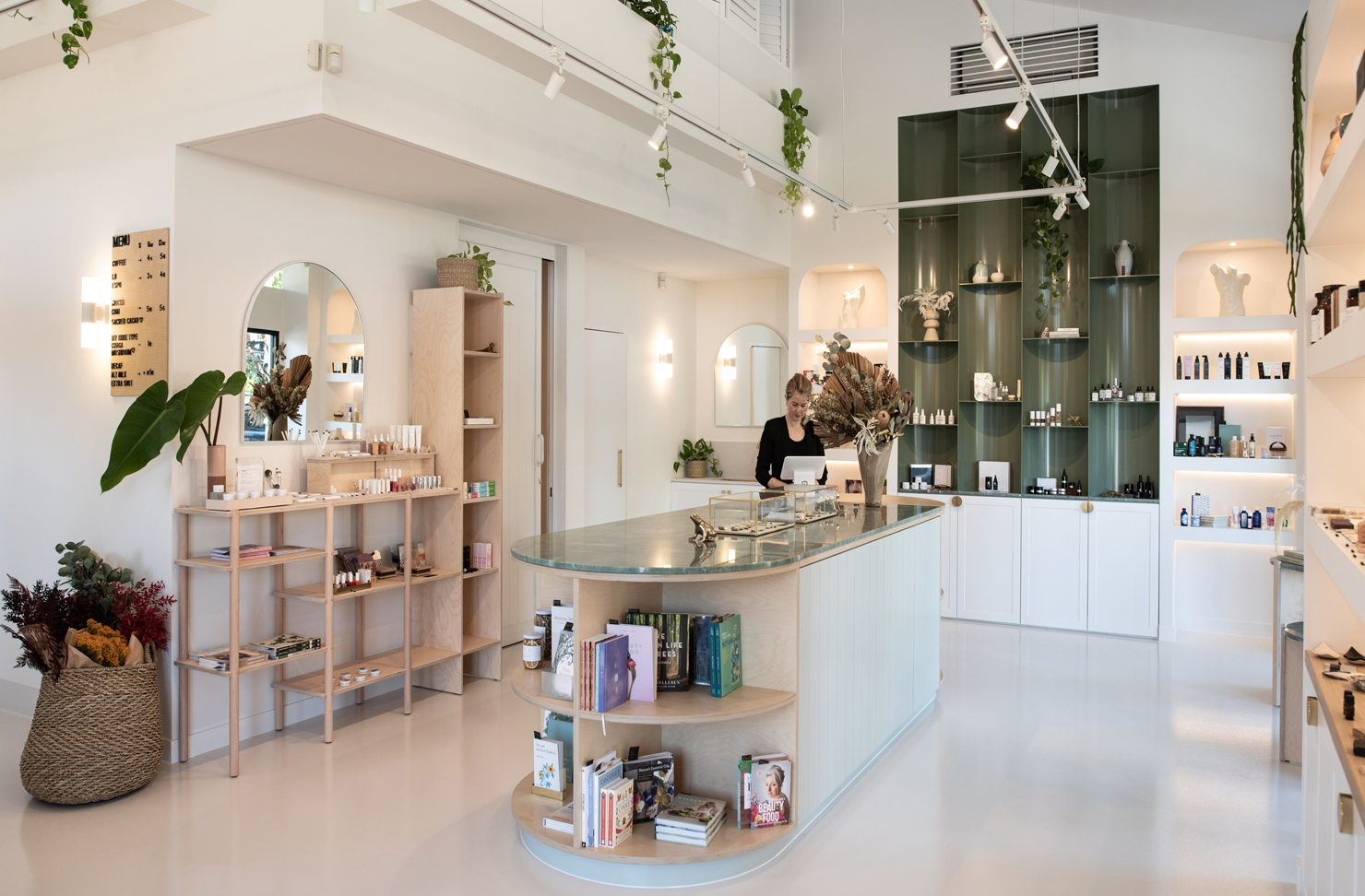 Step inside this stunning space and you'll be taken with the high ceilings and natural finishes used throughout—it exudes a sense of lightness. Influenced by the architectural design of the old orangeries in Europe—note the repetition of curved arches—the store was brought to life by Sunshine Coast interior design studio, Renegade Design. And now, it's ready for you to stop by, appreciate and scoop up some incredible products.
But where to start? With shelves displaying a meticulous curation of natural, clean and high-performing beauty brands, you'll find everything from skincare and cosmetics, to men's grooming and mum and bub care. And The Orangerie's strict screening process means you can rest assured knowing whatever you buy is good for you and for the planet. No reading between the lines here.
Peruse reputable skincare from the likes of Josh Rosebook, Ere Perez, Biologi, Edible Beauty and Zen Botanics, plus organic sheet masks from Orgaid. You'll also find a selection of wellness must-haves, such as sleep sprays, bath salts, and the most incredible range of natural incense from Subtle Bodies, Juniper Ridge and more. For the bookworms, you won't leave empty-handed with page-turners on forest bathing, natural cleaning, essential oils and healthy eating all for the taking.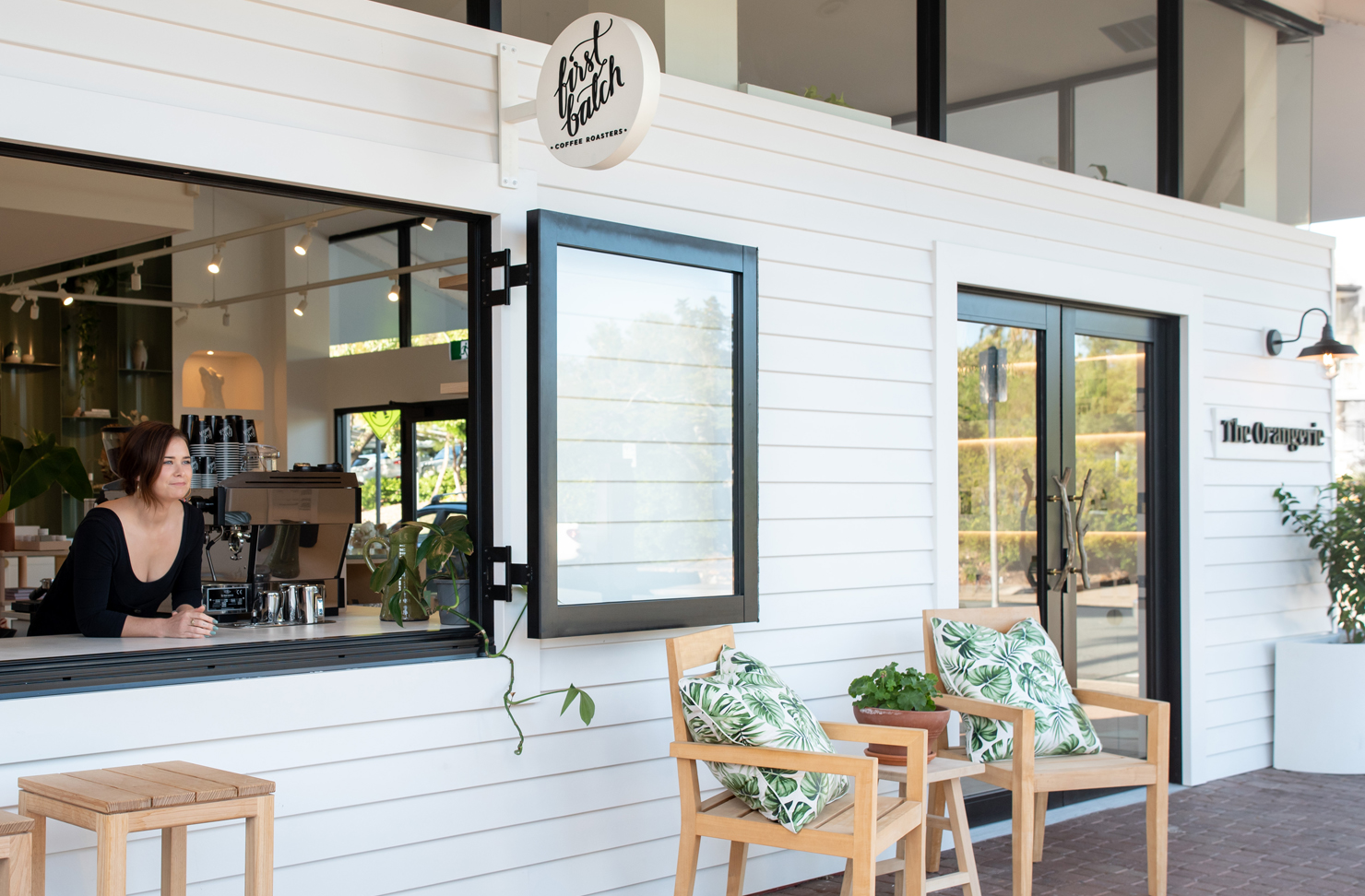 If you're not in a rush, take advantage of the adjoining kiosk, which can be reached through the store or outside via the takeaway window. Order a locally-roasted First Batch Coffee, or grab a beautiful loose leaf tea or wellness tonic, then find a perch in the winter sun outside.
With plans to host workshops and education sessions around non-toxic living, skincare and wellness, we can't wait to see how The Orangerie's story continues to unfold.
For now, you can drop in Monday to Saturday from 8am to 3pm or shop online here.
Continue the self-care with a staycation at the Sunshine Coast's newest boutique hotel, Loea.
Image credit: Emma Bourne