You need to stop everything! 2018 is going to be major for all us Sunshine Coasters. And by major, we mean epic. It's not every damn day our beachside home gets even one thing this amaze. That's right, we are getting THREE, and we can barely contain our excitement.
David Jones
Maroochydore
That's right folks, we are getting a brand spanking new David Jones store this year, right inside our very own Sunshine Plaza. This will be the first David Jones on the Coast and it's going to be a beautiful moment for us all. Think: all the brands we know and love, inside Australia's most revered department store located right here on the Coast. DJ's will also offer premium services including Click & Collect and Personal Styling. Yasssss! We don't have an exact date yet, but the store is expected to be open by spring. We can literally barely contain ourselves. Think: Kate Spade, Zimmerman and Camilla all at our very fingertips.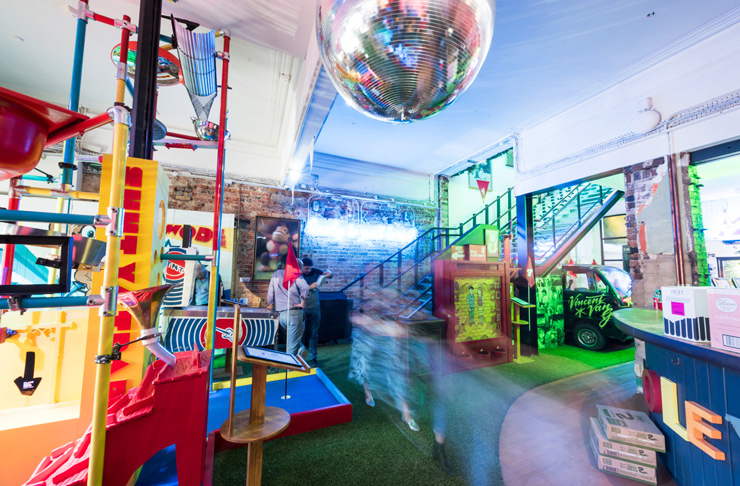 Holey Moley
Maroochydore
That's right, all you club wielding fiends out there, Maroochydore's Big Top Shopping Centre is getting its very own amusement and leisure precinct this year. And the most welcome addition to this precinct is… HOLEY MOLEY GUACAMOLE. Think mini golf course with lashings of liquor. It's 18 holes of fun with friends, and then some. We're pretty sure it doesn't get much cooler than this. The precinct will also offer 10 state of the art bowling lanes, a cocktail bar and escape rooms. At this stage the launch is expected in April. We have already set a reminder in our calendar and we suggest you do the same.
Gold Class Event Cinemas
Kawana
Probably the development in 2018 we are most excitement about is this: ultra-comfy reclining seats, fab food and yummy drinks on demand while watching a fave new flick on the big screen. Now that's livin' the lyfe. This is the way every movie experience should be, and this year it finalllyyyyy turns into a reality for us Coasters. The new Event Cinemas complex is all part of a huge upgrade to the Kawana Shopping Centre and we couldn't be more grateful. Just remember choc-tops are still allowed to be consumed in Gold Class, in fact their consumption is encouraged.
If you're looking for something to do right now, then check out The Most Incredible Day Hikes On & Around The Sunshine Coast.
Image credit: Event Cinemas & Caitlin Hicks for The Urban List