Whilst we love a tasty banquet, we love a bargain even more, so we couldn't be more excited when we heard about the $25 foodie event happening at one of the Sunshine Coast's best vegan restaurants, Elixiba, this month.
Perfectly timed as a way for you to take part in Veganuary, this vegan restaurant in Maroochydore will be hosting a lavish meal, featuring seven delicious plant-based and gluten-free dishes for only $25. And no, we're not kidding.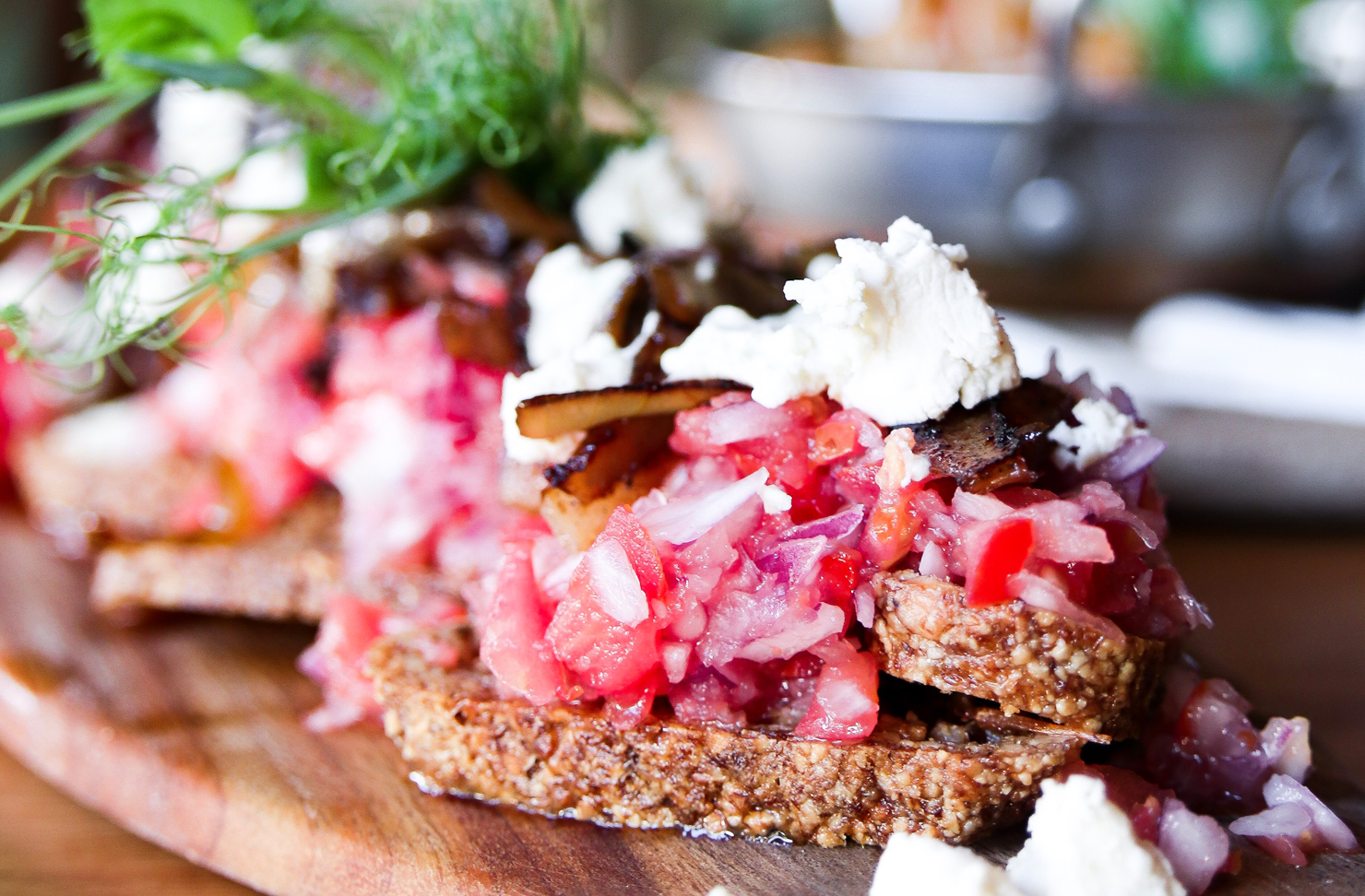 The menu has been designed with our tastebuds in mind, so even if you're not vegan or coeliac, there's pretty much a 100% chance you're going to love it.
First up is Elixiba's famous hand-cut spiced chips with a finger-licking garlic aioli, followed by pillowy kimchi dumplings with a raw gyoza sauce. Sounds good, huh? And there's still four plates to go!
For the third course, expect tea-smoked mushrooms topped with herbal pesto, Napoli sauce and housemade pickled carrots, before crunching into a slice of bruschetta, piled high with tomato bruschetta, vegan fetta, caramelised onion and a drizzle of balsamic reduction.
Sweet, sour and zesty is the next station stop on the banquet train with battered orange sesame cauliflower nibbles landing on your table. Then, it's all about the jam-packed rice paper rolls.
If you've still got room around the sides, the towering nachos featuring corn chips, beans, a trio of lip-smacking sauces and fresh salsa will fill in any gaps. Before hitting everyone's favourite meal of the day, dessert! Drooling yet? You're not alone.
Kicking off at 12pm through to 9pm, you'd be a vegan fool to miss this event. Space is limited, so hop on over to Elixiba's event page here and grab your seat, stat.
The Details
What: $25 Vegan Banquet
When: Wednesday 22 January from 12pm to 9pm
Where: Elixiba, Ocean Street, Maroochydore
Cost: $25
To book, click here.
Image credit: Supplied