Now that summer's out and winter is on its way in, it's time to embrace a few of the season's greatest traditions: layers, scarves, outerwear and—arguably the best—cozy, soft and snug knitwear.
Here to represent a more sustainable approach to winter style is new Australian label, Wolfgang Scout. It's the creation of designer Natalie Wood (of label Something Else), Carla Woidt (who's worked with Helmut Lang and Theory) and textile designer Marianne Horton.
Described as "earth, people and animal-friendly", each one of their plush jumpers is hand knitted by artisans at a small female-run factory in India that only employs female artisans and offers education and above average wages.
Wolfgang Scout's knits are luxury keepsakes too. Each piece is made to order and takes over 50 hours to produce, using just yarn that has been developed and sourced from Australian farmers. No chemicals are used, and all knits are hand-dyed in Australia by Horton with natural and organic dyes.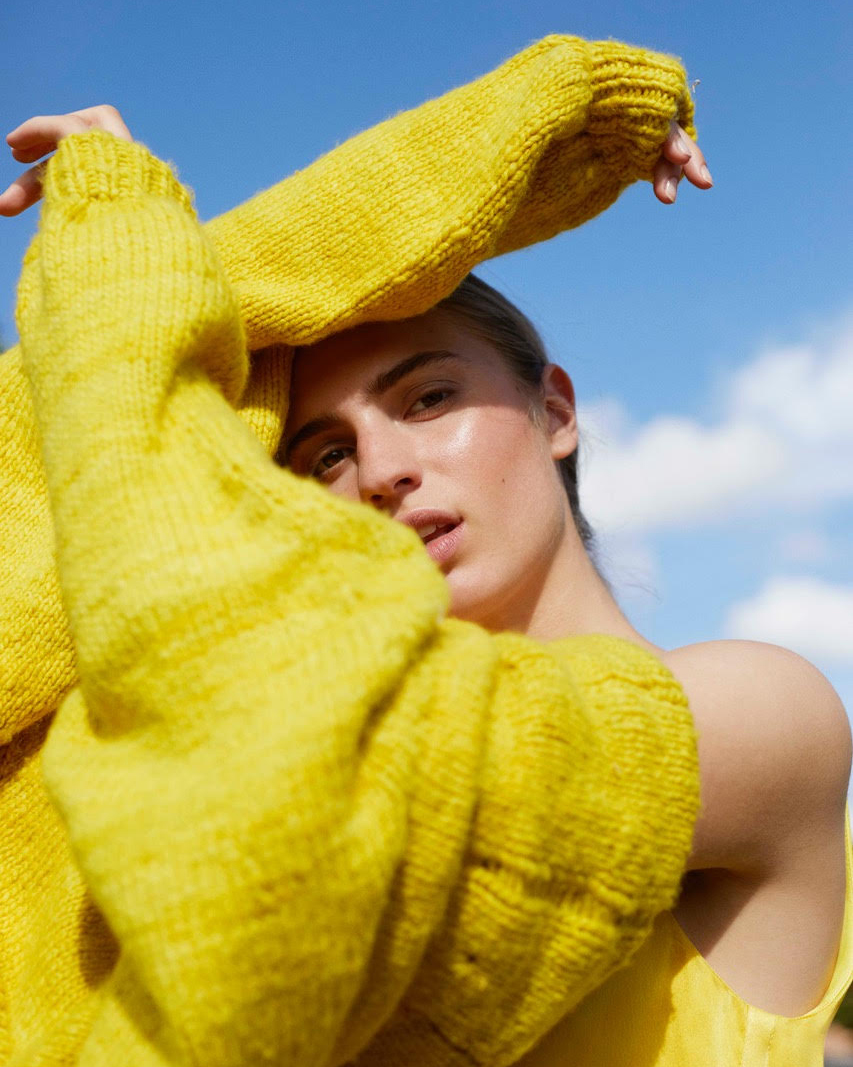 Their first collection features a set of relaxed jumpers in citrus hues—yellow and pink lemonade, as well as neutral colours like pale and dark greys. Perfectly matched to the slouchy comfort of these knits are Wolfgang Scout's silk slips in berry, dandelion, rose, bone and charcoal.
It's available exclusively at Incu, and via their online store (where you can also shop balls of sustainable merino). Check it out here.
Step into the wardrobes and worlds of sneaker influencers, artists and creatives, right here.
Image credit: Bec Parsons.