Whether you're keen for hot cross buns, a one-kilogram pasta cheese wheel or even a keg full with Espresso Martini mix, the possibilities of what you can get delivered to your door are endless.
Sure, you could crank out the old 1001 jigsaw from the ghost of puzzles past to fill your time these days, but we're thinking you'll want to bring a little of Australia's coast inside your home, and trust us, it'll be more hypnotising than scrolling through your Instagram feed.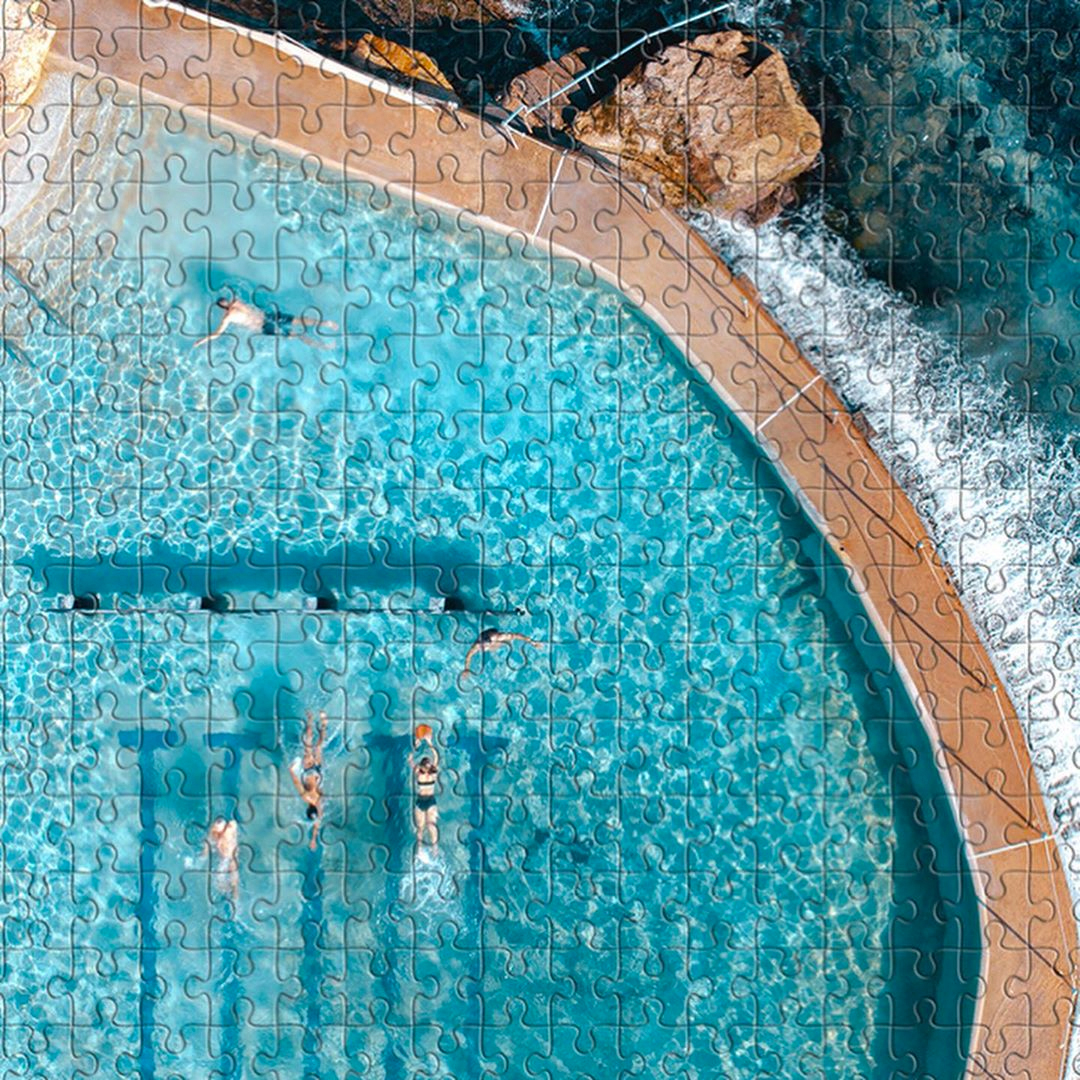 If you haven't heard of Australia Unseen, it's a photographic capsule of Australia's shoreline, beaches and ocean pools by the ever-talented Vincent Rommelaere (the man behind a number of Burning Man hype reels on YouTube which has collated millions of views). Now, he's turned his incredible coastal works into actual jigsaw puzzles.
The puzzles span an Eastern Suburbs sprawl of drone shots from Bondi Icebergs, Bondi Beach, Bronte Pool, Clovelly Beach, Coogee Beach and Shelly Beach.
You can head here to purchase them.
And here's everything to know about Australia's first virtual brunch.
Image credit: Australia Unseen