We're calling it. This summer in Sydney is shaping up to be an absolutely explosive one for art. From our major institutions and museums to our coolest galleries, the exhibition lineup is nothing short of exciting.
Whether you're looking to soak up some culture across your holiday break, or you'd like to escape the heat—these shows will provide the inspiration and respite you totally need.
These are the best exhibitions to see in Sydney this summer.
Cornelia Parker
MUSEUM OF CONTEMPORARY ART
In a reading of the top ten most exhibited artists in London's public institutions and galleries this millennium, seminal British artist Cornelia Parker ranked up there with a few greats, including Andy Warhol, David Hockney and Lucian Freud. Parker's ambitiously scaled and site-responsive installations lend themselves to a museum setting—so we can't wait to see a few of them travel to the MCA this November.
Curated by Rachel Kent, the retrospective exhibition features more than 40 artworks from across the artist's incredible career, including large-scale installations, embroideries, works on paper, video works, and a selection of small-scale sculptures and objects. Picture a canopy of red perforated paper, negatives leftover from the production of millions of paper poppies distributed worldwide for Remembrance Day. The installation, entitled War Room is exemplary of how the artist bends and stretches our relationship with everyday objects in unexpected ways. More information is here.
When: Until Sunday16 February, 2020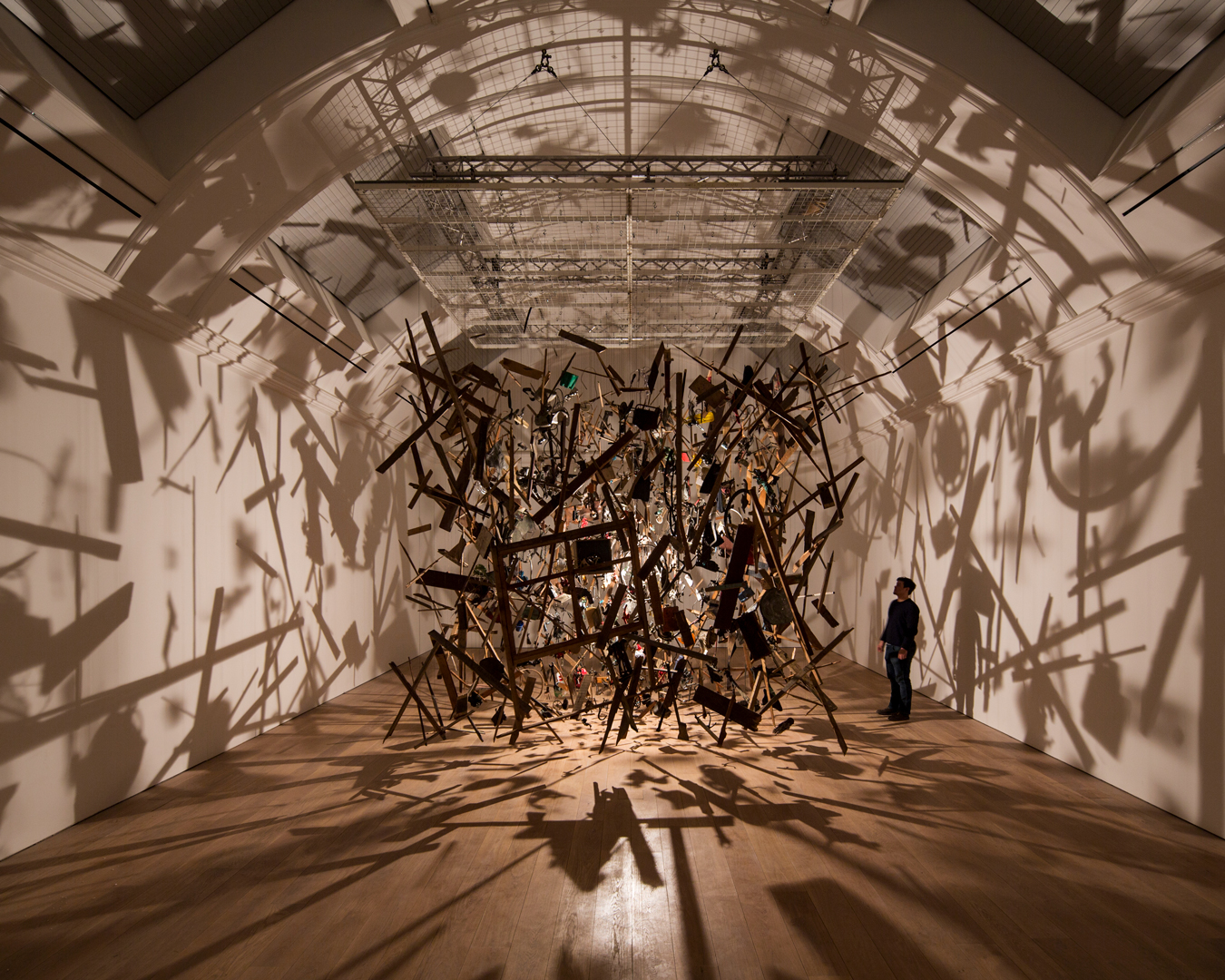 Quilty
ART GALLERY OF NSW
This incredible survey exhibition captures the work of one of the strongest voices in the Australian art world right now. Ben Quilty has used his mastery of paint to draw attention to some of today's most pressing humanitarian issues. It is the disparity between his unsettling, urgent subject matter and the luscious layers of paint and thick slabs of colour that make viewers feel so much upon viewing each work.
"My work is about working out how to live in this world. It's about compassion and empathy but also anger and resistance," says the artist.
Simply called Quilty, this major retrospective exhibition will trace the artist's many campaigns to alert the world to contemporary politics including his experience of Afghanistan as an Official War Artist, his plight to save Bali Nine pair Andrew Chan and Myuran Sukumaran, and powerful portraits of refugees in Lebanon, Lesbos, Serbia and Syria captured from journey's together with famed author Richard Flanagan. Offering respite, these images of harsh realities will be interspersed with portraits of himself, his family and friends.
The show will capture what Justin Paton, head curator at the Art Gallery of NSW calls the "restless energy that flows through Ben's career" as he "finds new ways to grapple in and through paint with the issues that stir him."
More details are here.
When: Until Sunday 2 February, 2020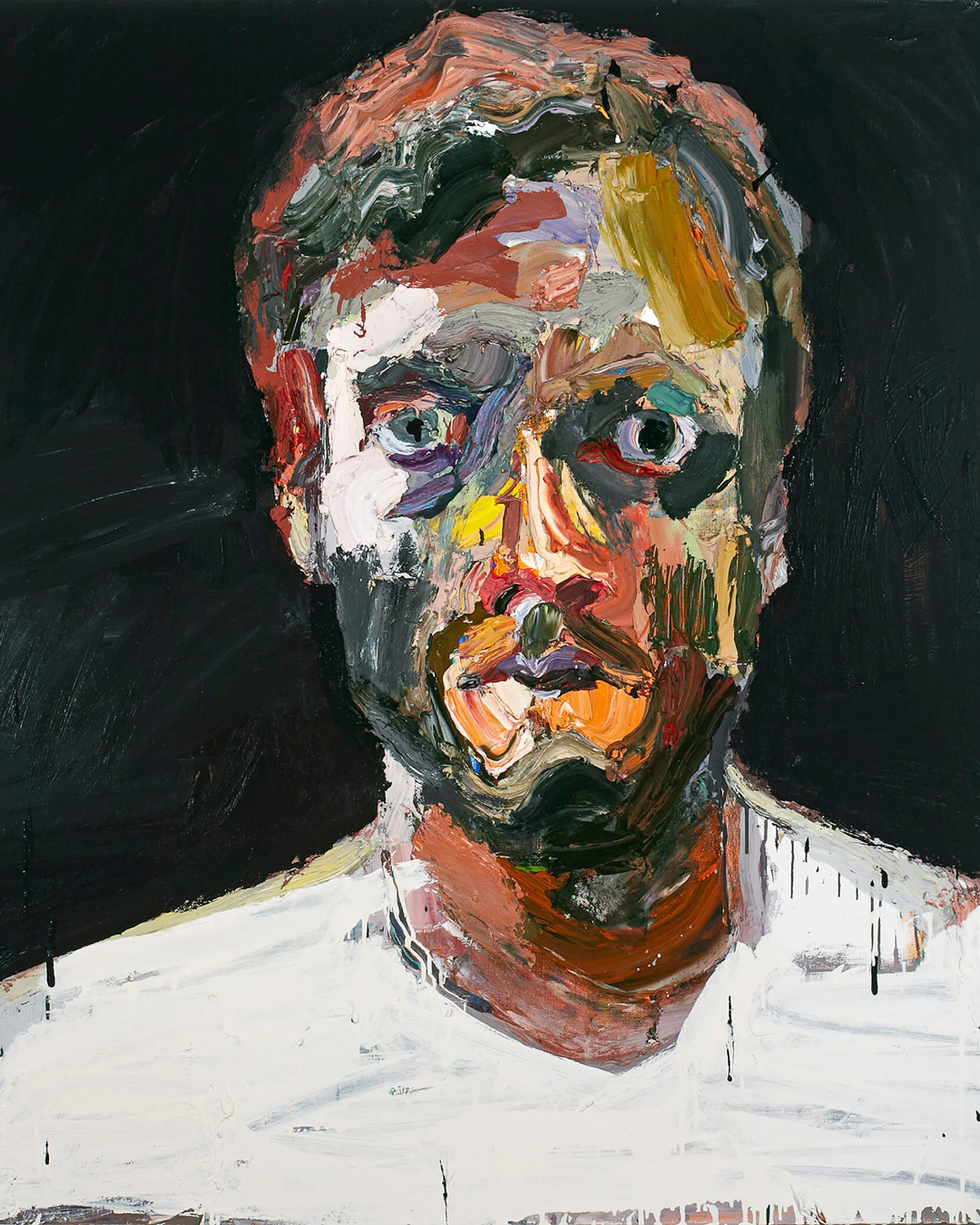 All Auras Touch
CARRIAGEWORKS
In January, Carriageworks will reveal a new collection of four large-scale installations. Among them, Sydney-based artist Kate Mitchell has captured the auras of more than 1023 people working in different occupations for a piece titled All Auras Touch. How do the energies of a plumber and a curator connect? Head to Carriageworks to see how we are, in fact, all connected and be blown away by a whole spectrum of vibrational energies. More details are here.
You'll also want to take in Rebecca Baumann's installation. Called Radiant Flux, the artist will cover every glass surface of the Carriageworks exterior to create a kaleidoscopic internal space that shimmers and lights up differently with the rise and fall of the Sun.
When: Wednesday 8 January - Sunday 1 March, 2020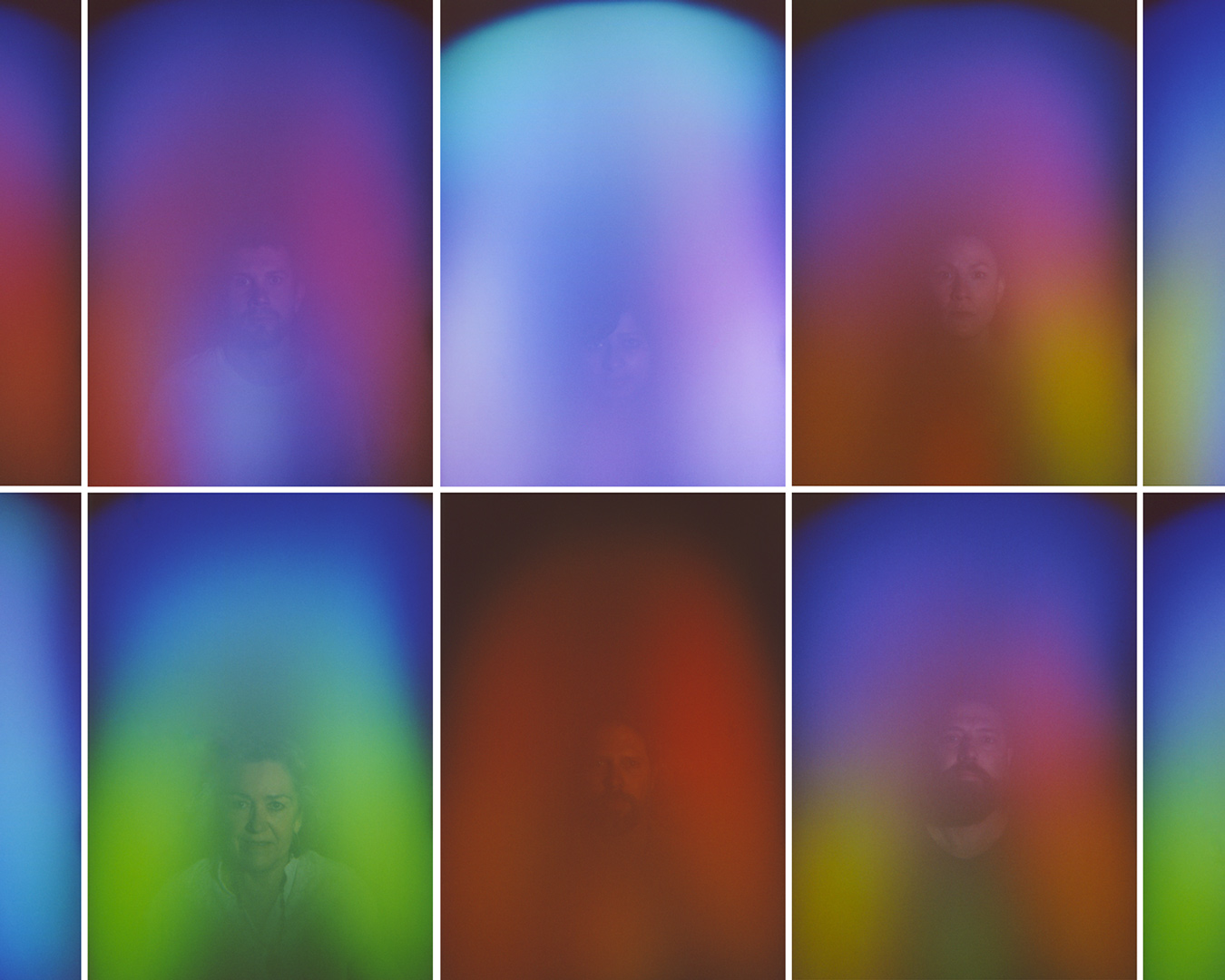 Paradiso
Saint Cloche
Curated by Kitty Clark, Paradiso once again demonstrates Paddington gallery Saint Cloche's commitment to emerging artists with a vibrant salon hang that has something for everyone.
For this show, Clark asked each and every artist to "delve into the surreal world of one's own dreamscapes and bring life to their dreams." Beyond just brushing up on their New Year's resolutions, 14 artists dug deep and pushed into the future while celebrating the gallery milestones of 2019. Exhibitors include international artists Daniel Barreto from Mexico and Yusuke Abe from Japan and some serious homegrown, up and-coming-talent.
When: Until Sunday 12 January, 2020
Retro Horror: Supernatural And The Occult In Postwar Japanese Manga
THE JAPAN FOUNDATION
The image of a vengeful female ghost dressed in a white dress with long black hair has become synonymous with Japanese horror since the genre's popularization in Hollywood about a decade ago (namely, with the release of The Ring). The super creepy character has its roots in Japanese folklore, specifically yurei (or, "the vengeful ghost")— but the tradition of Japanese horror is much richer and far-reaching than the single image suggests, even dating back to ancient scrolls.
On now and running until January next year, The Japan Foundation showcases such history with the opening of Retro Horror: Supernatural and the Occult in Postwar Japanese Manga. The show features more than 70 original Genga drawings and reproductions of works by three icons of the Manga world: Tsunezo Murotani, Hideshi Hino and Ochazukenori. The show runs in parallel with the epic Japan Supernatural exhibition at the Art Gallery of NSW, and is complemented by an extensive event program titled Horror Manga Japan, including talks, a manga drawing workshop, and retro radio-style live ghost story readings. More information is here.
When: Until Friday 24 January, 2020
My Love Is In An Island Far Away
Mosman Art Gallery
Australian-Indonesian artist Jumaadi takes over Mosman Regional Gallery this summer with a show that takes its name from the Indonesian poem Cintaku Jauh di Pulau penned by the celebrated writer Chairil Anwar.
Comprising of a major installation in the form of a timber shelter, a series of large-scale paintings, and seven carved buffalo hides the show reflects on the shared histories of displacement and trauma that traverse both of the artists homes of Australia and Indonesia. Rendered with a reverence for the human spirit and compassion for his Indonesian forebearers, each work will take your breath away. More info is here.
When: Until Sunday 9 February, 2020
Summer Group Show
Sullivan+Strumpf
Year-round, Sullivan+Stumpf exhibit the best of the best in contemporary art and January is your chance to catch them all at once. Enjoy an alloy of textures, mediums and subjects across a diverse range of artists in their Annual Summer Show. From the illusionary abstractions of Gregory Hodge, the intricate marble carving of Alex Seton to the vibrant, new-age idols of Ramesh Mario Nithiyendran, you're bound to be blown away by at least one of the ten or more artists exhibiting in Zetland. More info is here.
When: Friday 31 January - 8 February, 2020
Hungry? Why not check out Sydney's absolute best Japanese restaurants.
Main image credit: Rebecca Baumann, Radiant Flux, 2020