Whether you're hungry, thirsty or in need of a creative outlet, there's a huge line-up of Sydney businesses ready to make your life that much easier. We're talking about at-home DIY kits so you can keep on living your best life (with minimal effort).
On the cards we've found ready-to-make spaghetti crab bags, cold brew packs, DIY yum cha kits, bake-at-home lasagne trays and even home-delivered clay so you get your pottery on.
Here are the best DIY kits to get delivered in Sydney.
DIY "Pizza" And Cocktail Kits
Butter
The guy at the helm of all things fried chicken at Sydney's famed Butter, Julian Cincotta, has gone and created a big range of pre-packaged, vacuum-sealed "pizzas" which can be kept in your fridge for over one week or popped in the freezer and held for ages. The pizzas aren't the traditional kind though, they're hybrid between Roman, Naples, Mannoush and Focaccia with the dough getting fermented for a solid 48-hours and yoghurt and milk added to the base for added texture and richness.
You can expect a range of rotating combos including "Greens and Gorgonzola", "3 Cheese and Spicy Sausage" and "LP's Quality Meat Mortadella and Cheeses". To wash these beauties back, you can also get around some packaged cocktails and a range of spirits in a neat little vacuum-sealed bag too (which come with your favourite mixer) with flavours including lychee margarita, salted butterscotch espresso martini, Henny iced tea and the Belvedere blueberry sour. You find these items on the menu from May 14.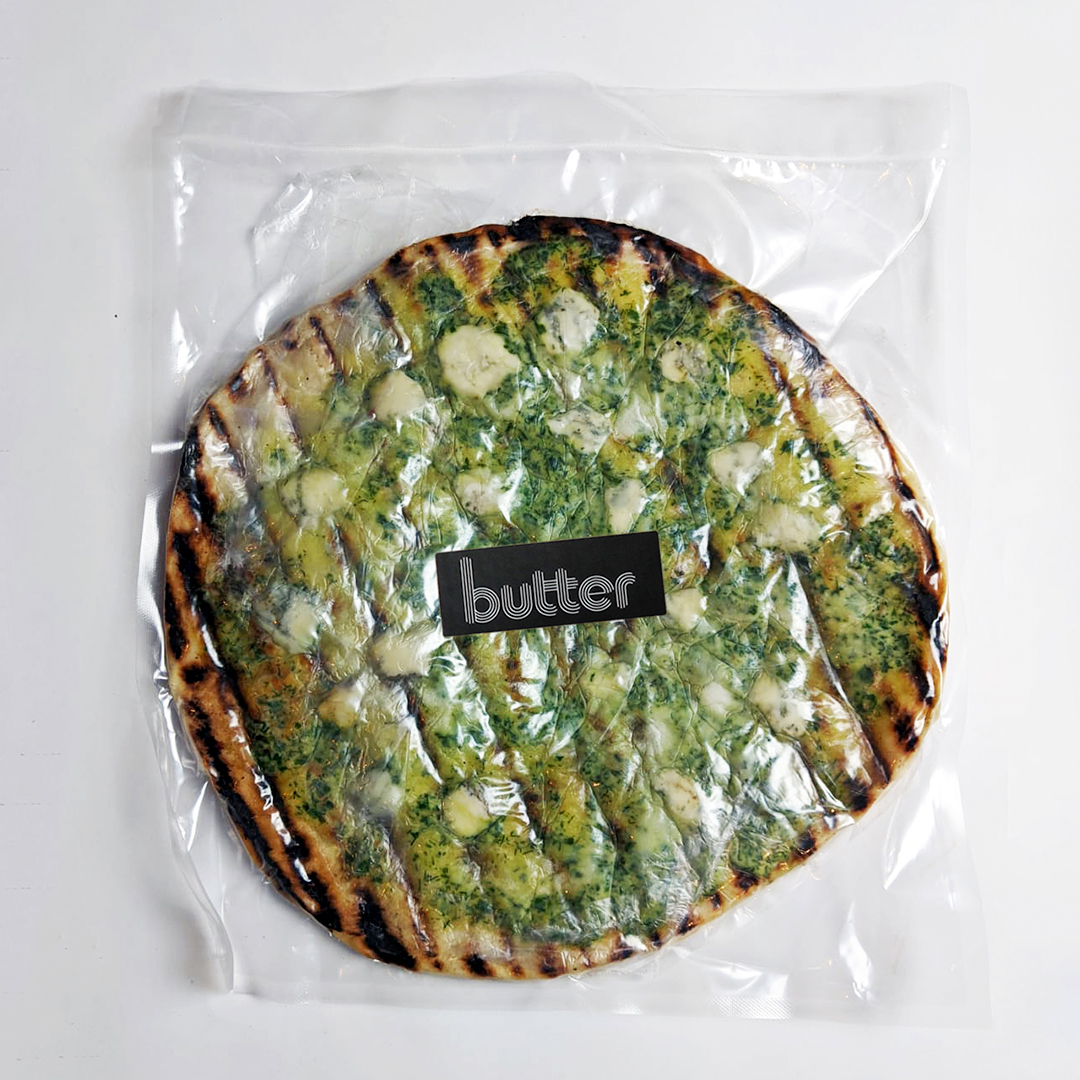 DIY Dinner Kits
Prince Of York
There's not much the team at Prince of York aren't doing right now. If it's a mammoth feed you're after, these guys have a stupid number of DIY feasts ready to go (and they'll only require about a five to 10-minute effort from you — win). The kits look like a "Pasta Date Night" pack with a garlic focaccia loaf, chocolate and ready-to-cook pasta; and even a "Spaghetti Crab Bag For 2".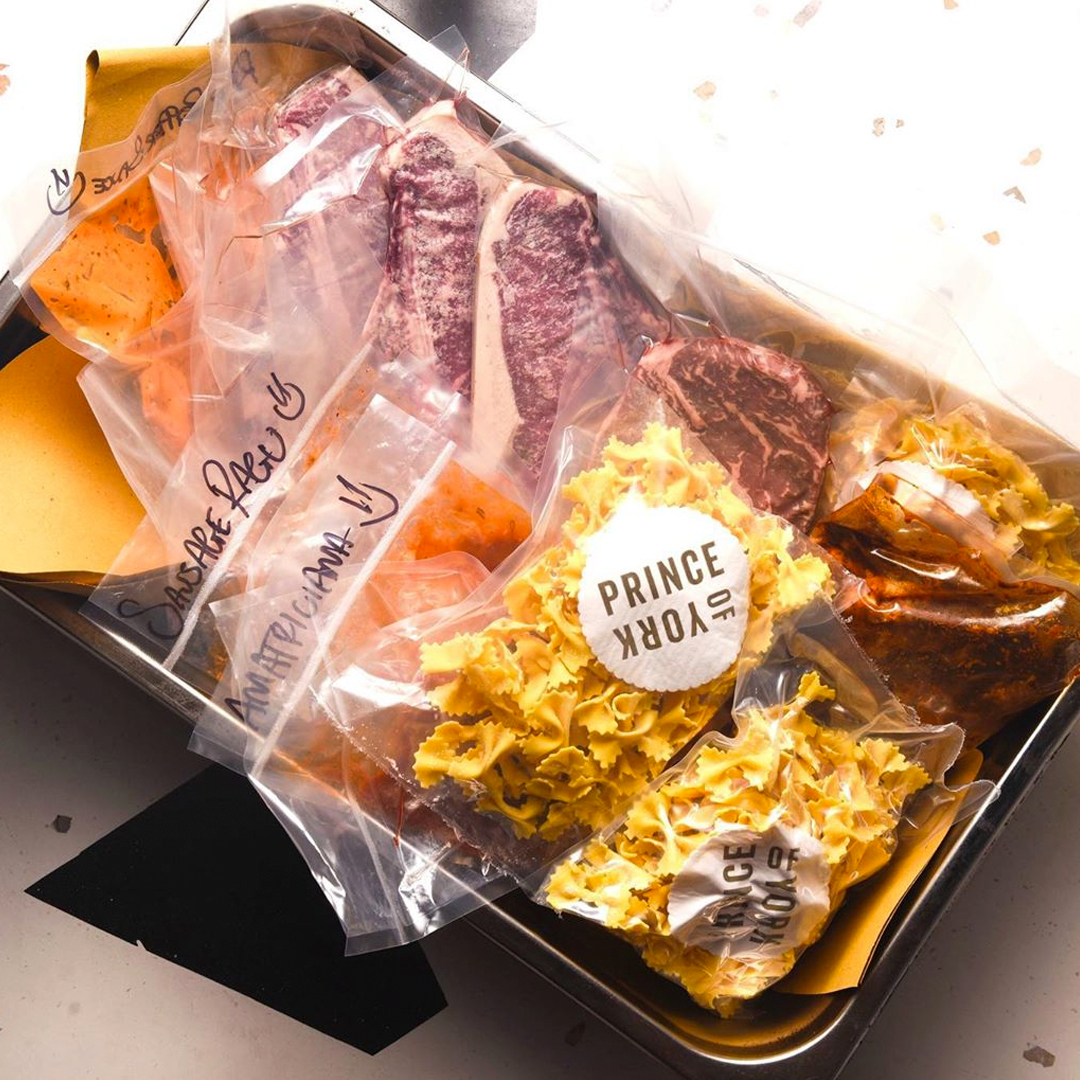 DIY Cold Brew Starter Kit
Seven Miles
Based on the Northern Beaches, Seven Miles has a full suite of beans available for all of us at-home baristas. Not only are they one of the best coffee deliveries in Sydney but they also have a cold brew starter kit worthy of your isolation times. This guy includes an original Toddy Cold Brew Coffee Maker and a 250g bag of Seven Miles' Cold Brew Summer Blend. You'll also score a glass decanter with an airtight lid, two filter discs, a rubber plug and paper filter bags.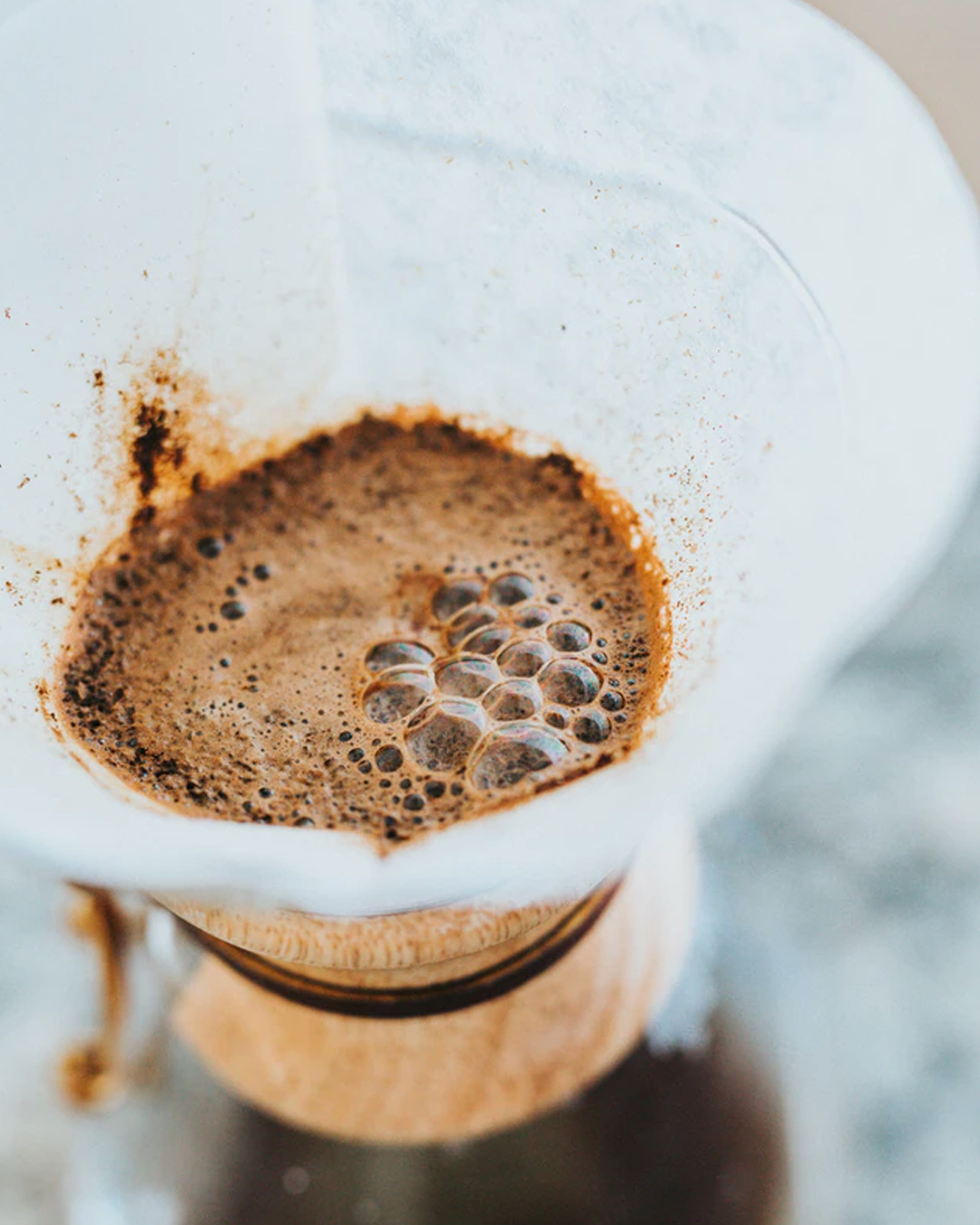 DIY Boozy Boba Tea Kits
The Burwood Hotel
Whether you're desperately craving some bubble tea or cocktails or both, The Burwood Hotel has you pretty much covered. These guys have opened their doors again to deliver their signature alcoholic boba teas in DIY kits to all of Sydney — free of charge. The Boba Survival Cocktail Kit brings back all six of its current and past boba cocktail favourites neatly packed and include beauties like tropical, yoghurt, espresso, aloe vera and margarita and even a few boba tea takes on the Long Island.

Each kit covers everything you need from cups, boba straws, a shot glass for measuring, cocktail base, garnish, the booze premix and of course, chewy or popping boba depending on the kit.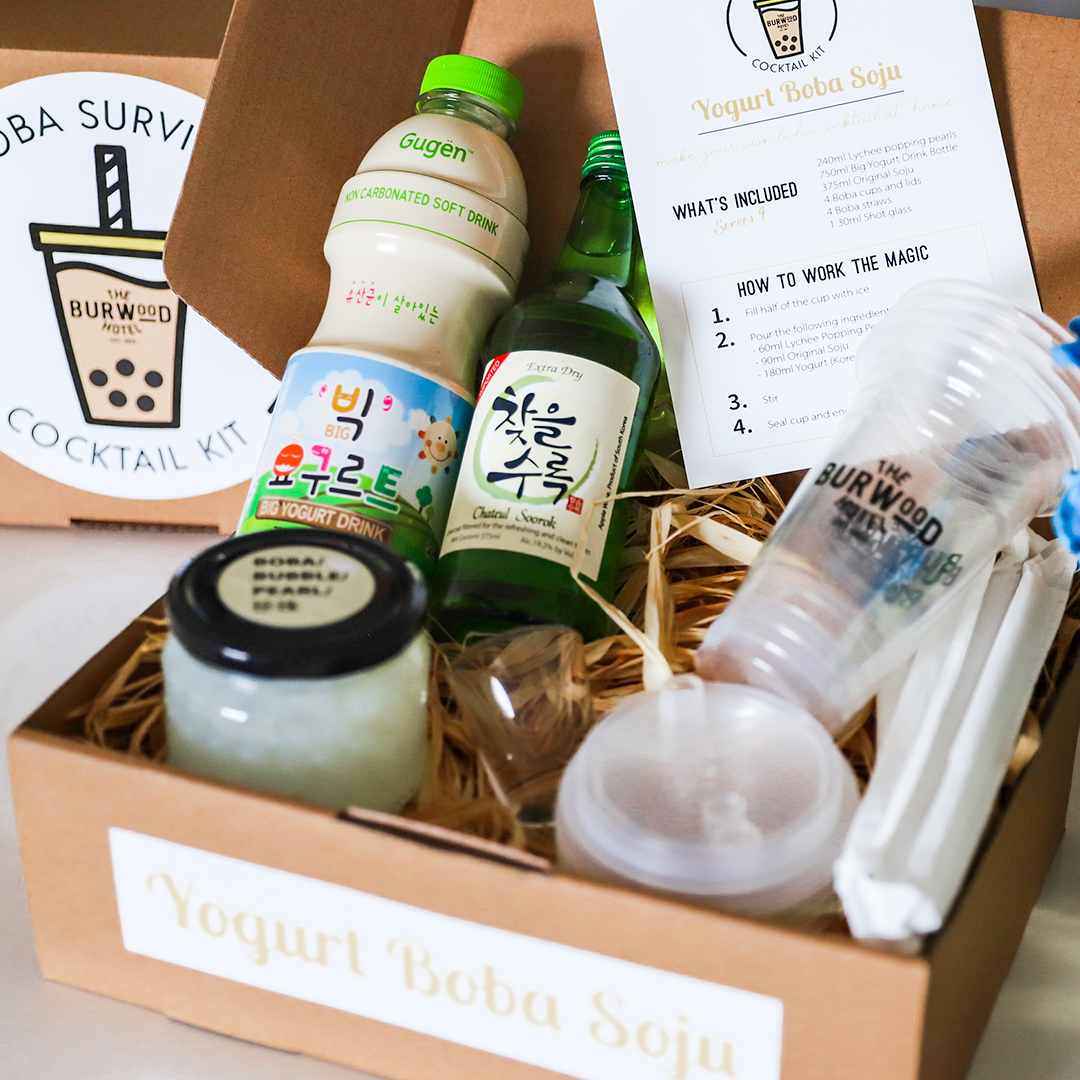 DIY Yum Cha And Bao Kits
Tsuru
Sydney food truck Tsuru, has created a set of super tasty DIY bao and yum cha kits to help see you through this (seemingly) never-ending era of self-iso. Tsuru's bao kits come ready to cook and packed with all the trimmings for you to get cracking, like 10 fresh bao buns, tubs of Japanese mayo, shredded lettuce and shallots. Filling options include chicken teriyaki, tofu teriyaki and shiitake, hot and spicy pork belly and black pepper beef.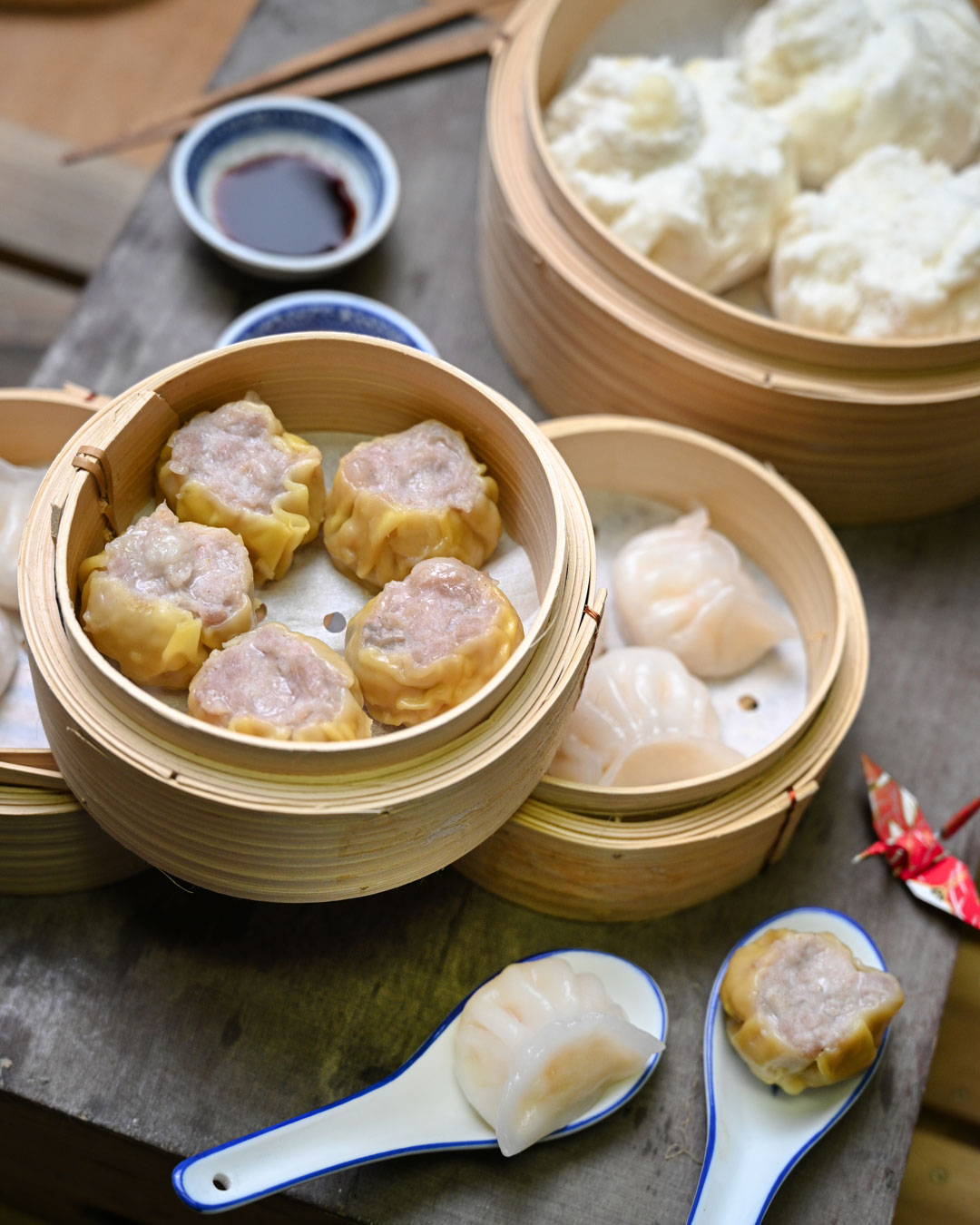 DIY Cocktail Kits
Cocktail Porter
If iso is making you one thirsty camel then draw your attention to Cocktail Porter. The legends here have created killer DIY cocktail kits so you can amp up your "Quarantinis". If you're keen for something sweet, there's a mini Espresso Martini pack which comes with Ciroc Vodka, Kaluah Coffee Liqueur, cold drip coffee, sugar syrup, and dark chocolate. On the more tropical side of things, you can also hit the Pina Colada kit which includes a bottle of Pampero Blanco, pineapple juice, coconut milk, coconut sugar and of course, coconut flakes. And for those of you who love sticking to the absolute classic, the DIY negroni kit gets delivered with a bottle of Tanqueray, Campari, Rosso Antico and a bag of dehydrated oranges.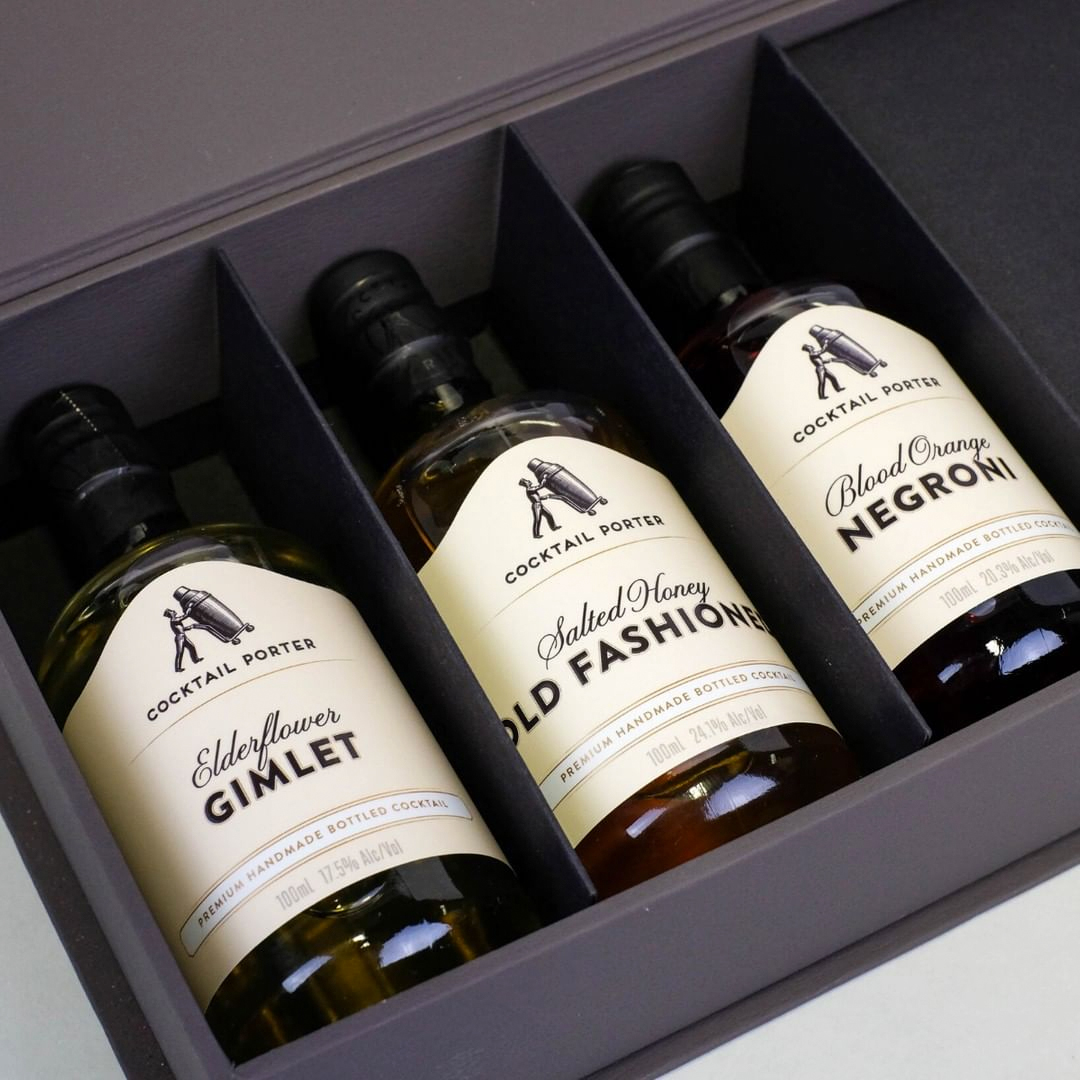 DIY Bubble Tea Kits
Bubble Tea Club
Let us introduce you to the Bubble Tea Club. The concept behind this one is bubble tea kits delivered straight to your door featuring all your favourite toppings and we mean, how can you not be a fan? You'll find everything from staple milk tea packs and fruit tea packs to mega kits like the "Always Stay Loaded" pack—a mammoth stock of three flavours (you can choose which ones these are) plus any toppings you want, like pearl balls, honey aloe vera, taro balls, sweet potato balls, grass jelly, red bean paste and even popping pearls.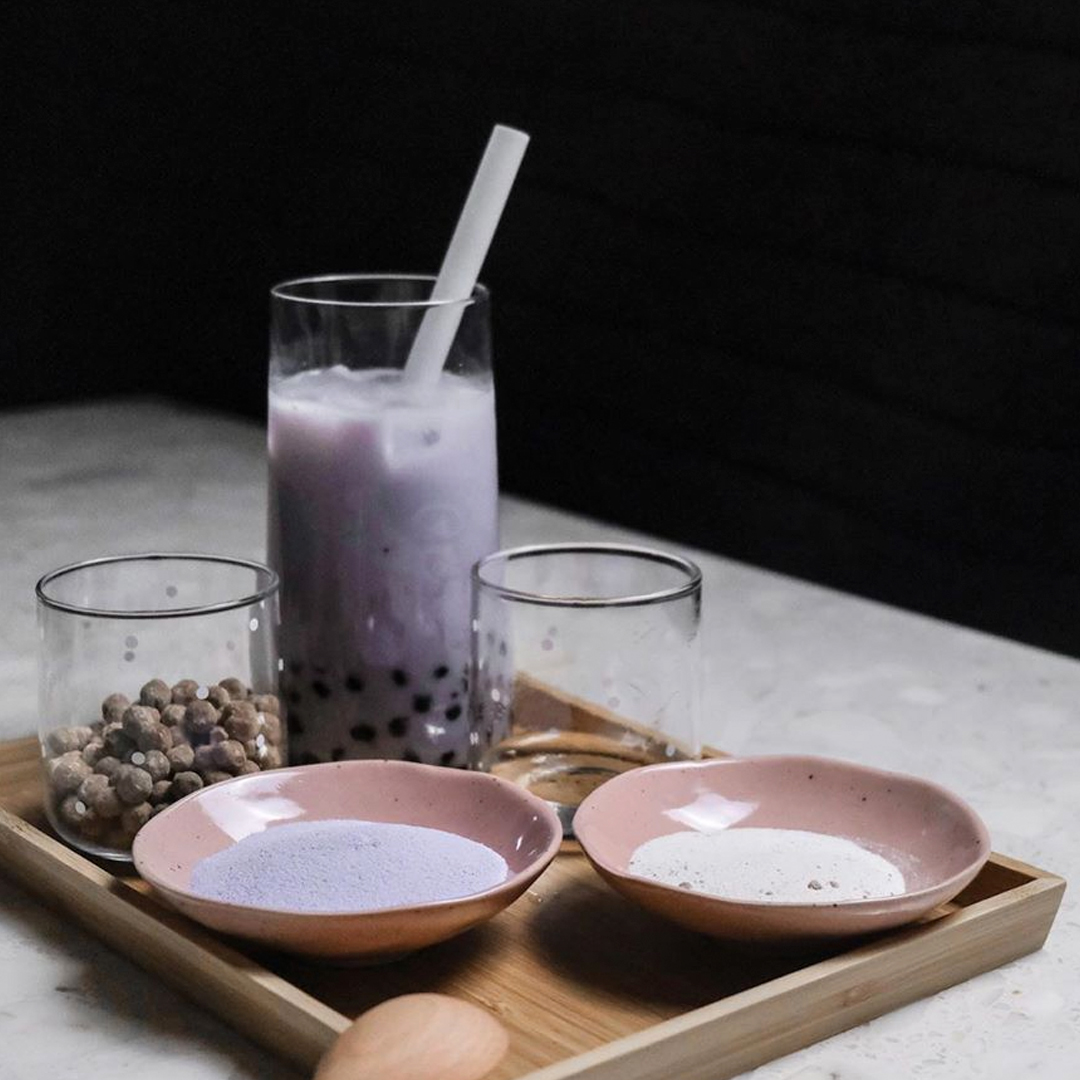 DIY At-Home Lasagne Bake
Peppe's bondi
The team at Peppe's Bondi is doing your hungry iso souls a massive favour—home-delivery on its ready-to-bake lasagne. And this lasagne is no ordinary affair, it's a mega one-kilogram serving packed with organic and homemade spinach pasta, pumpkin, tuscan kale and almond curd.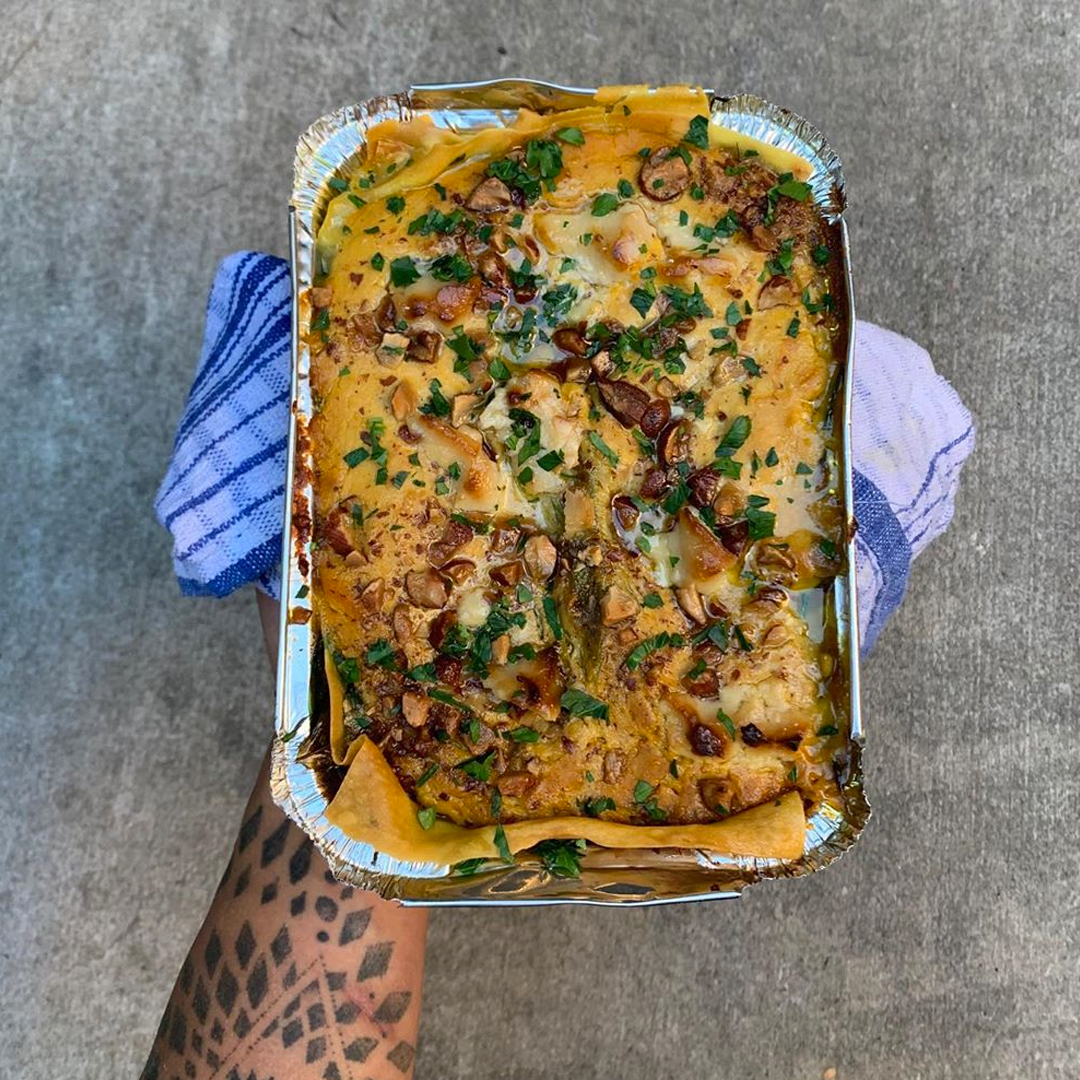 DIY Microwaveable Ramen
Gumshara Ramen
Famous for whipping up some of the most filling portions of ramen around, Gumshara Ramen is tucked away in an unassuming Chinatown food court. In these COVID-19 times, Gumshara has developed a tonkatsu style "chilled ramen" for $16, similar to the addictive jelly-like soup you can buy at convenience stores in Japan. The jelly consistency is achieved just by using natural collagen from pork, and the Gumshara team has also ensured your noodles will stay firm and the soup won't overflow in the microwave.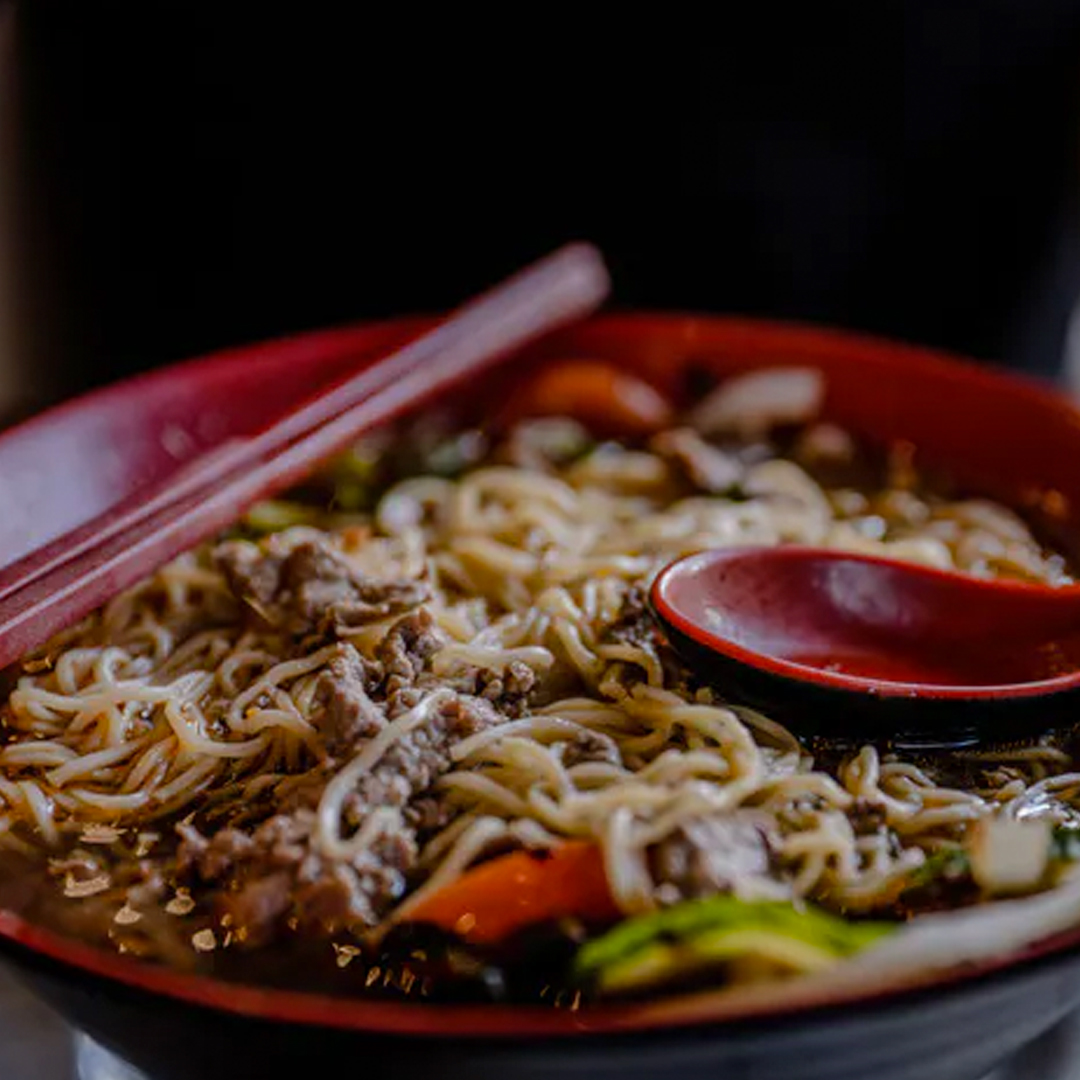 DIY Clay Kits
Clay Sydney
Basically, Clay Sydney will home-deliver a block of clay, instruction pack and tools to your door—ready for you to get dirty and release the creativity. You'll then be able to join a live stream at the class time, or tune in afterwards via video at a time that suits you. When you're done, you can drop off your creations to Clay Sydney, who'll fire and glaze without a handshake in sight.
Adult classes include a make a mug night, create your own Jewellery, planter pots (important) and wine and cheese nights (very important). There are also stacks of kids classes if you're after a way to entertain little ones.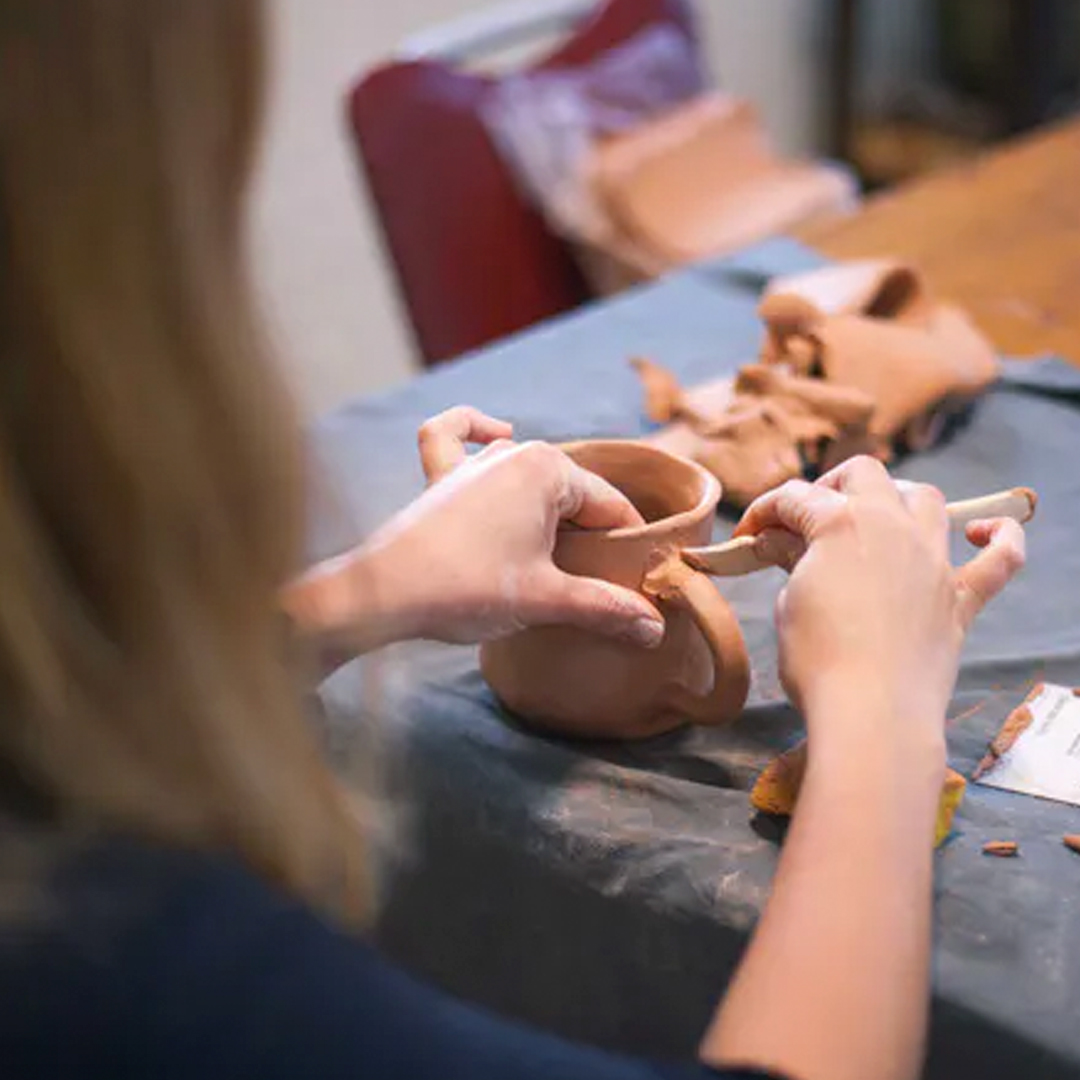 DIY Apple Crumble Bake-At-Home Kit
Peanut Butter Bar
Amp up your dessert feasting with Peanut Butter Bar's jumbo apple crumble. This mammoth tray of crumble, which serves around four people, comes with vanilla gelato and peanut butter shots (made to drizzle all over your apple crumble) so you can nail iso date night the right way.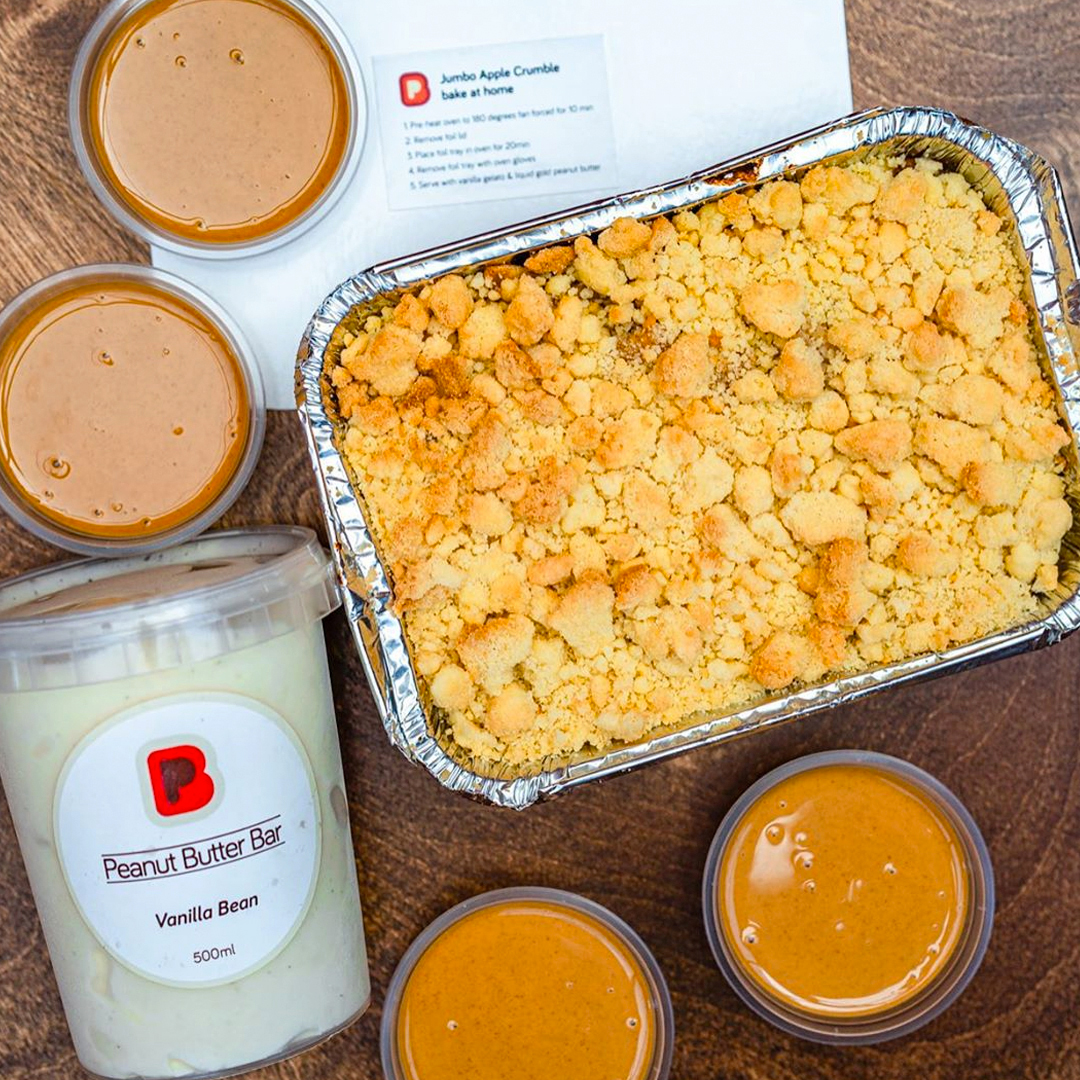 DIY Pasta Kit
Buffalo Dining Club
Buffalo Dining Club has created a DIY pasta kit packed with 150g of fresh fettuccine pasta, black pepper and pecorino sauce for your at-home-cooking-pleasure (all for an easy $22). For an extra boujee feast, you can even add on a 1.5kg, 16-centimetre pecorino cheese wheel from Sardinia aged for eight months (for a very-worth-it additional $75). So basically, you can now recreate the epic Buffalo Dining cacio e pepe cheese wheel experience at home. And if you think that's a tad excessive, fear not. The Buffalo crew will be sending out pecorino-based recipe suggestions for you to get the most out of your wheel.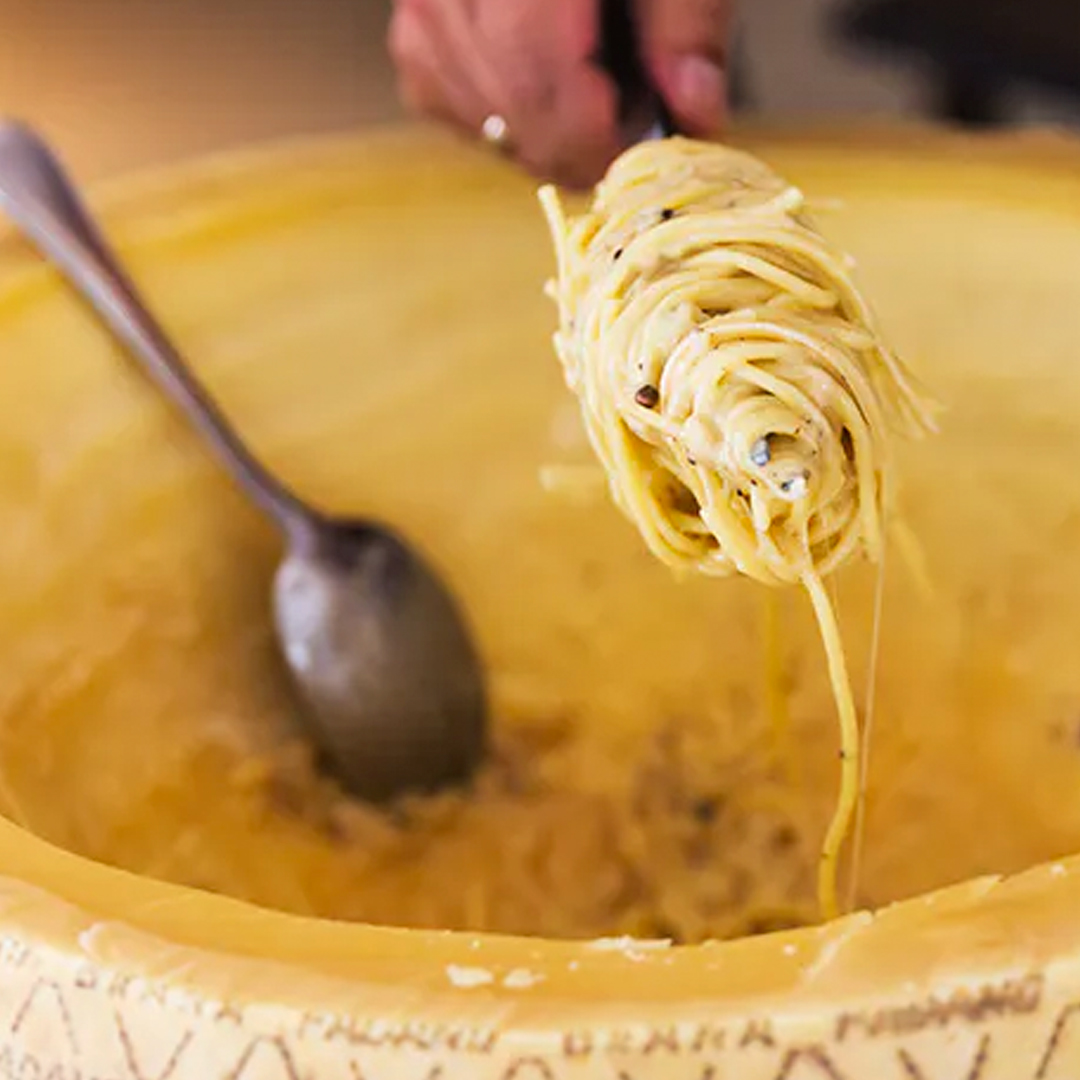 DIY Bake-At-Home Cookie Kit
Bennet Street Dairy
For just $12 you can order a roll of cookie dough, ready to be sliced, placed on a baking tray, baked for just 10 - 15 minutes and voila: a perfect chewy choc chip cookie, minus all that mess. The 500g roll will make about 6-8 big cookies, but we reckon you should have a crack at making the famous behemoth pizza cookie, because—well, why the hell not.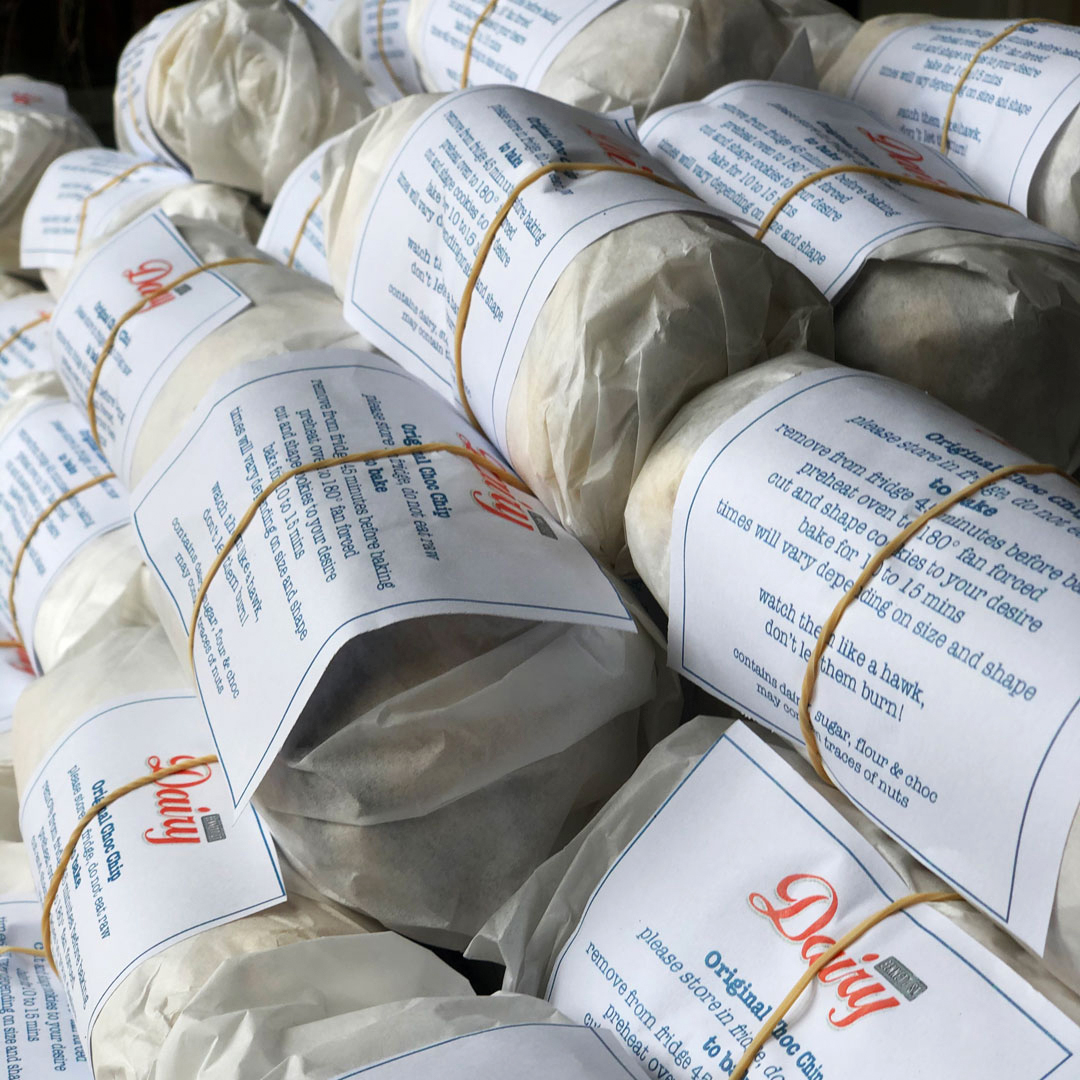 You can also snatch up a special Urban List reader discount on your cookie dough, use the code "urbanlist" at the checkout.
You should also cruise on over to Sydney's very first gin drive-thru.
Image credit: Prince Of York, Prince Of York, Tyler Nix, The Burwood Hotel, Tsuru, Cocktail Porter, Bubble Tea Club, Peppe's Bondi, GoodEats YQR, Clay Sydney, Peanut Butter Bar, Artit Wongpradu, Bennett Street Dairy