We love infinity pools, but nothing tops staying in a villa with your Own. Infinity. Pool.
The SALA Samui Chaweng Beach Resort (Ko Samui, Thailand) has just unveiled their presidential pool villa, a 2-bedroom oceanfront suite complete with a private infinity pool measuring 52 sqm. Plus, the pool runs the length of the 13.5m beach frontage. Thassright team, if you tire of swimming in your exclusive pool, you're only steps away from the north end of beautiful Chaweng Beach.
To dry off, there's a luxe-as deck complete with day beds to lounge upon, and you needn't worry about that tropical Thai heat. The alfresco area is shaded by two towering banyan trees, so you'll stay cool as a chillaxed cucumber.
And we haven't even mentioned the inside. It's light, bright and all so sumptuous, and dotted with curved archways (the interior design was inspired by the curvature of the moon). The master bedroom even features a outdoor shower and bath if you want to have a soapy soak beneath the lunar skies.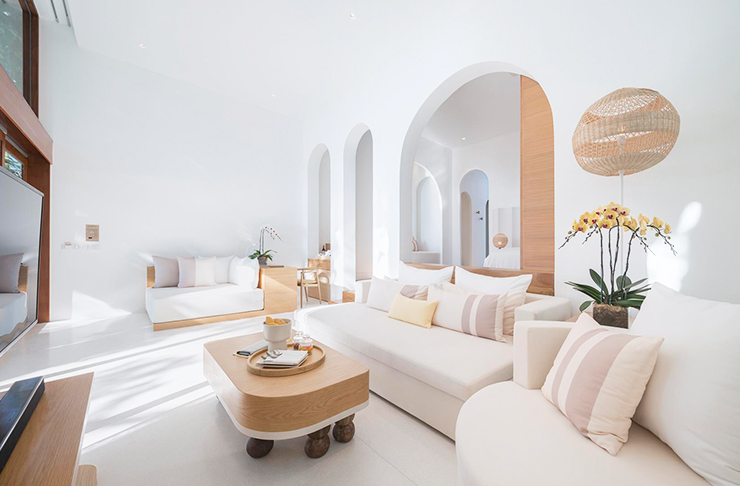 The cost of all this luxury we hear you ask? Well friends, it'll set you back a cool $1,165 per night (we'll let you do the maths on how many friends to bring). That accrued holiday leave has never looked so tempting….
For more details, head to www.salahospitality.com
Speaking of pools, here are some of the most luxe pools around the globe.