Having already transformed into Aladdin's Agrabah and a Rainbow Dessert Lane, The Grounds' latest installation is looking something like Willy Wonka's chocolate factory. Welcome to The Garden of Sweets.
This time around, The Grounds is turning up its market game with The Dessert Markets, think giant neon lollipops, jumbo sweets and food carts, On the foodie line-up, you're in for the likes of coloured waffle cones with ice-cream, fresh doughnuts, a blueberry crepe station, fizzy drinks with sherbert bombs, a lolly stand bearing fudge and meringues and an actual hot chocolate fondue station that stocks fruit, brownies and choc chip cookies.
The Dessert Markets are taking place Thursday 15 and Friday 16 August (from 6pm –10pm at $10 per person) but you'll find the Garden of Sweets hanging around right until Sunday 22 September.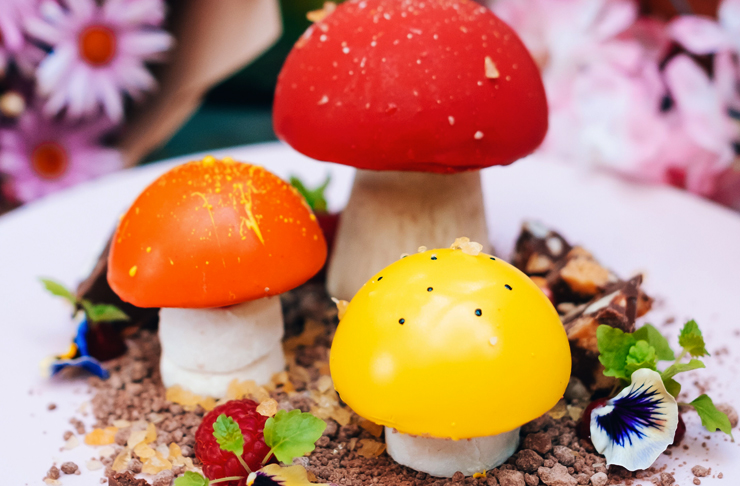 Here, you'll find offerings like "The Candy Man" cake, an uber chocolatey cake garnished with freckles available in The Cafe and the edible "Shroom Garden", a garden of chocolate parfait mushrooms with rocky road bits, popping candy and berries available in The Potting Shed.
There's also a pine lime fizz-a-licious to get around which looks like a zesty pineapple and lime soda with ice-cream, topped with purple pineapple whipped cream, sprinkles and candy.
Head here to check out what else is on offer and head here to grab tickets for The Dessert Markets.
The Details
What: Garden of Sweets
When: The Garden of Sweets is on from Thursday 15 August through to Friday 16 September, 7am until late and The Dessert Markets are taking place Thursday 15 August and Friday 16 August, 6pm – 10pm
Where: The Grounds Of Alexandria
And here are 5 other epic things to get around in Sydney this week.
Image credit: Supplied