If you didn't already know it, Redfern is on the way to becoming one of Sydney's best dining hot spots.
Arriving in September on the Redfern strip and joining the likes of RaRa Redfern, Moya's Juniper Lounge, Misfits, and Atomic Beer Project, The Sunshine Inn is making a strong case for itself in Sydney's best bar conversation. Co-owners Dynn Szmulewicz and Dan McBride (both of Glebe's Little Guy and Leichhardt's Golden Gully), took over the old Redfern Continental space earlier this year and turned it around in only seven weeks.
The result: an inviting and joyful neighbourhood bar, and a delightfully quaint and charming restaurant hidden away through the back. It's a two-for-one date spot.
The Vibe
Pop in while the sun is still up, and you'll walk into a naturally lit, lively, and friendly bar, with tall windows and mirrors creating a spacious and pleasing feel. Then, at night, it's cosy and intimate candlelight. Wood is abundant, from the endless bar top to the church pew-style bench lining the wall, and from the ceiling-high shelves displaying wines to the tall back-bar ladder needed to reach them.
The bar's grand street-front window is reminiscent of Golden Gully and Little Guy, allowing passers-by to peep inside and diners to enjoy the bustling inner-city street. What was likely once used as a takeaway coffee window has become, as described by both Szmulewicz and McBride, "the best seat in the house".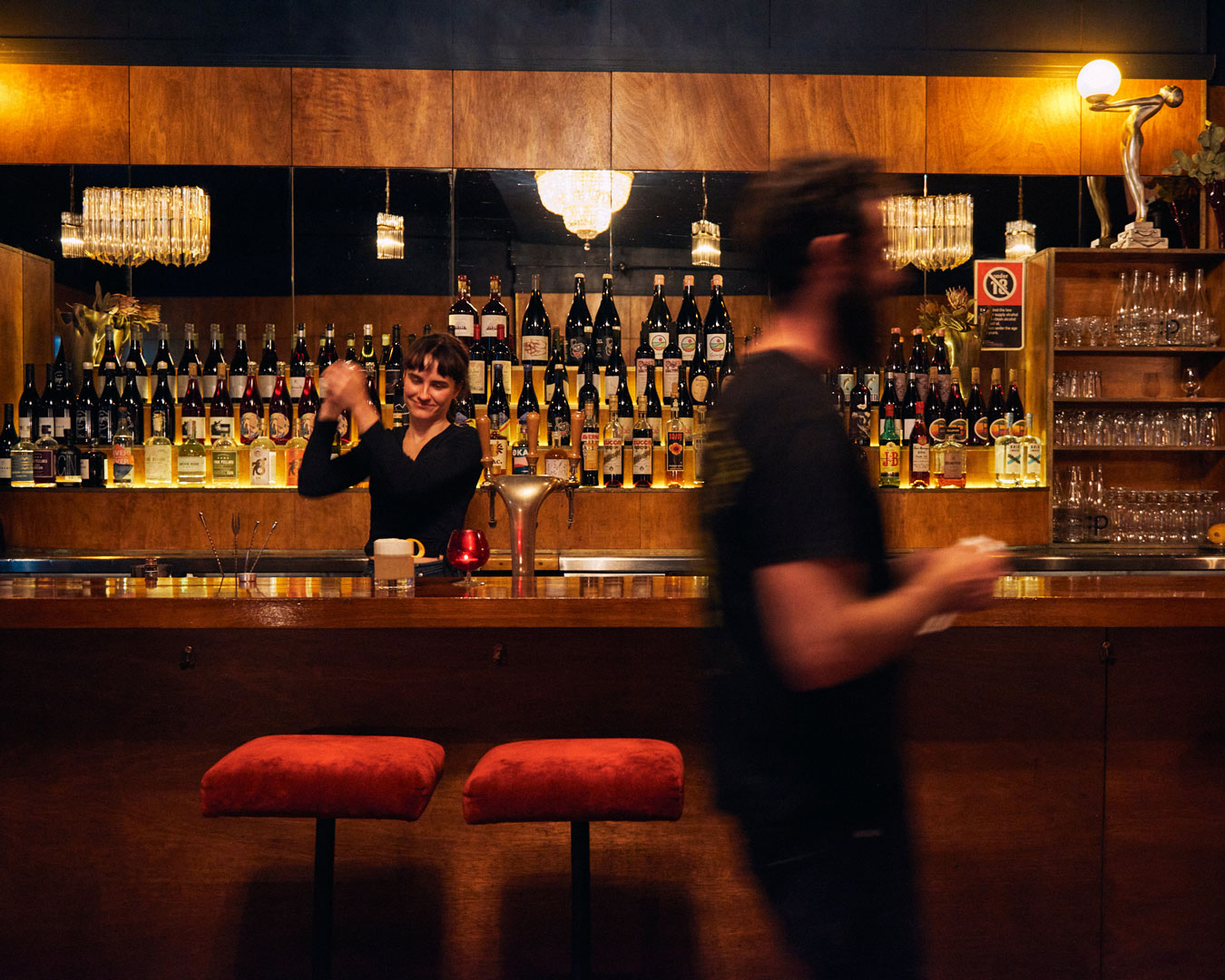 If you've booked a table for dinner, finish your drink and follow the exposed brick face corridor through to a leather-bound door marked DD's (Dynn & Dan's). To say opening that door into the restaurant is straight-out-of-a-movie might be a cliché, but let's just say a young James Bond played by the late Sean Connery sipping a martini at the bar wouldn't look out of place. Like an entirely different world separated by a wall, the DD's fit-out is reminiscent of a dark 20s-era New York prohibition bar. Wooden floorboards, framed black and white photos, hanging pendant lights, matching red velvet-upholstered booths, stools and menus, and the pièce de résistance, a glass chandelier.
In the front bar, you'll find a slightly more up-tempo playlist, at times coming from the vinyl turntable behind the bar, but in DD's, expect a soothing mix somewhere between Frank Sinatra and a Tarantino movie soundtrack.
Despite the impressive layout and feel of the bar and restaurant, it's the genuine and easy-going service that stands out most and defines the venue's vibe. Expect to be greeted and served by staff who care about the experience you're having, and who are likely to be the reason you'll soon return.
The Food
Unless you already know, there's a good chance you might peruse and order from the front bar snacks menu or eat through three or four dishes from the DD's tasting menu without realising the venue is almost entirely vegan. It's not something that's advertised in any way, and it's certainly not something that impacts the quality of the food.
Out front, you can choose stomach-fillers like tapioca cream cheese jalapeno poppers, house-made smoked garlic hummus, or the crowd favourite lentil and TVP "meat" ball sub. The sub is one of only three dishes in the venue containing dairy—although, the team is currently on the search for a vegan cheese worthy of being melted across the "true classic".
Out the back is a different story, with a choice of a three ($39pp), four ($49pp), or five ($59pp) course rotating tasting menu curated by head chef Emma Evans (Alibi, Golden Gully). There's something simple and special about fresh, seasonal vegetables prepared and cooked perfectly. Like the BBQ-reminiscent grilled asparagus served atop a fresh and citrusy avocado ceviche. Or the king oyster mushrooms cooked in a seaweed broth to emulate scallops and served with polenta and nori crumb.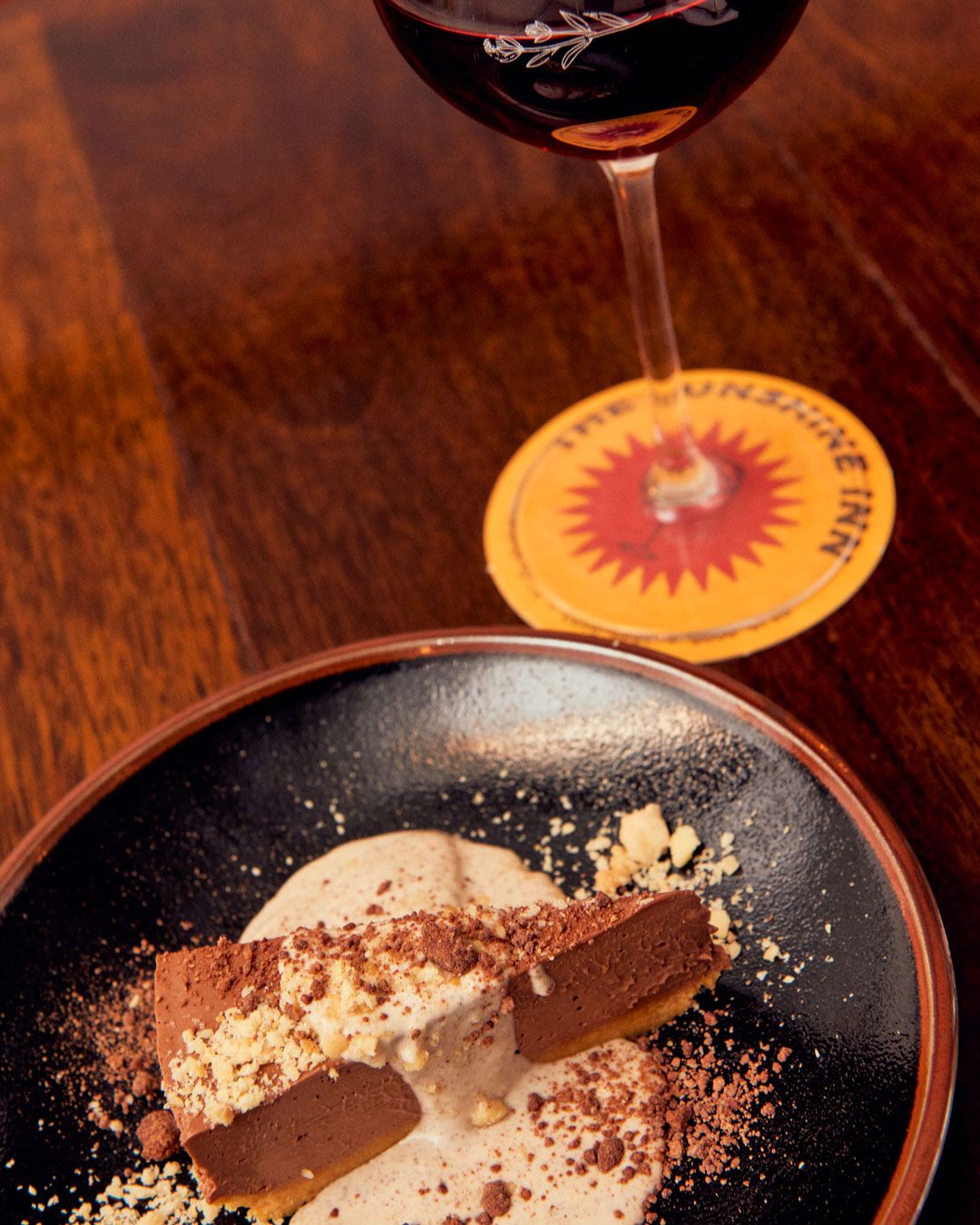 For us, the pick of the menu has to be the main, a melt-in-your-mouth corn-crusted fennel confit, with smoked chat potatoes, crunchy snow peas shavings served with an unreal wattle seed beurre blanc sauce. As for dessert, the Ferrero Rocher pie with toasted hazelnuts and chocolate soil is self-explanatory and is as good as you're imagining it to be.
While DD's kept this set menu for its first five weeks open, by the time you head in, Evans will have started changing things up, with new dishes subbing in every couple of weeks so that you can return for something different. The dishes we tried, and we trust all those coming in the future, are the right mix of delicate to eat and lick-your-plate devour. Consider the experience somewhere in the middle of fine-dining and casual eating with friends–and enjoy the best of both.
The Drinks
Cocktails are an absolute must-do if you're coming through, with a menu of house cocktails and another of "Australiana", using only Aussie spirits and products. The menus even guide you with pointers on the sensory expectation of each drink, like "bittersweet" for the Aussie Negroni or "citrus" for The Sunshine Sidecar. For first-timers, we suggest either going with the Amari Sour, made with foaming aquafaba instead of egg whites, or telling the bartender what flavour profile you feel like to let them create a "Designer Spritz" for you.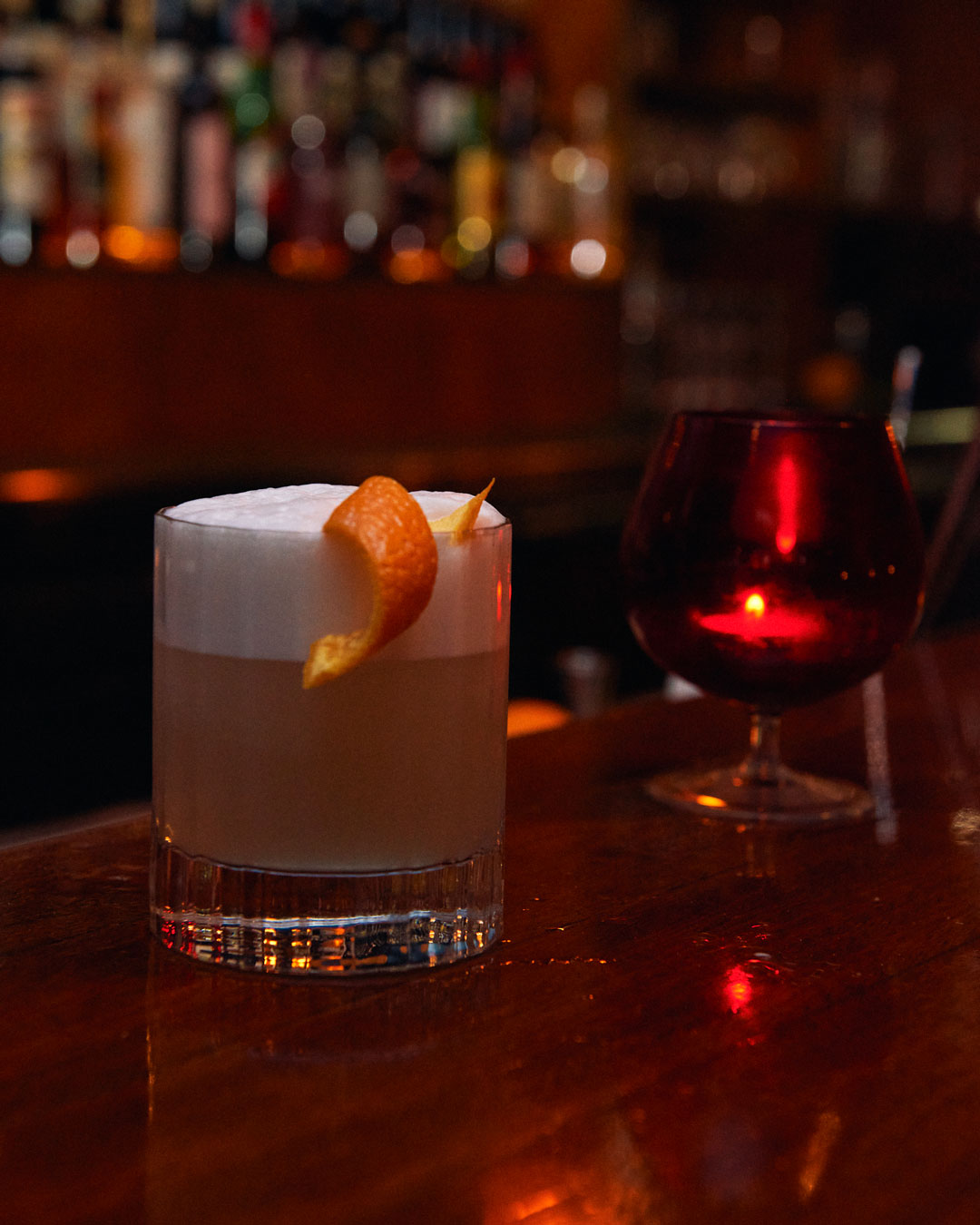 The extensive wine list covers all bases, from chilled reds to skin contact wines, and from majority local Australian wineries to carefully selected imports. Whatever the drop, you can expect natural, minimal intervention wines that demonstrate the differences and range of winemaking while remaining approachable. Our tip: trust your bartender and let them choose something for you, especially to match dishes on the tasting menu. Finally, alongside craft tinnies are three taps pouring local craft beer. Two are dedicated to Marrickville's The Grifter and Five Dock's Akasha, and the third rotates through whatever is fresh and delicious around town.
For more info on The Sunshine Inn and opening hours, head over here.
Looking for more new spots in Sydney? Check out this new dine-in bottleshop and wine bar.
Image credit: Maclay Heriot