When someone throws out the ol': "Where should we go for dinner?" chestnut – you can pretty much guarantee the next hour of your life will be lost, and only a person with a PHD in decision-making can save you. But forget all that drama now, because we've found a gimmick-free, hidden restaurant that'll save you the guess work, and its name is Silvester's.
Tucked away in Sydney's Bulletin Place, Silvester's is a fail-proof dining experience that's equally immersive as it is intimate. Serving up melt-in-your-mouth dishes and delectable drinks, this award-winning restaurant is fast becoming a hotspot for Sydneysider hitlists. A nod to the 'Silvester Brothers' - Sydney's earliest butchers who occupied the space a lifetime ago - Silvester's is a grand yet inviting space with earthy, contemporary décor, and plenty of cosy nooks.
As we're all aware, our Emerald City is brimming with beaut competition – but this best kept secret dramatically differs. And, for even more good news, Silvester's has an exclusive, limited offer. When booking, if you enter the code 'URBANLIST' you will receive a delectable complimetary shared dessert with you meal (like we needed another to book?!).
Gastronomic spectacle
From produce to plating up, Silvester's open kitchen is a gastronomic spectacle, to say the least, and you can follow your food's journey from start to finish. Watch on as each chef prepares elements of dishes at their dedicated stations with finesse and attentiveness. With a front row seat, it's seriously easy to get swept up in the culinary magic and you'd be forgiven for thinking it's dinner and a show.
Delicious works of art
To say the dishes at Silvester's are 'gram-worthy would be an understatement. Taking a theatrical and, at times, architectural approach to fine dining, French Chef de Cuisine Raphael Szurek's dishes are unquestionably unique and tell a global narrative that's both intriguing and delicious. And he's kind of a big deal, too. Apprenticing under renowned Lyonnais chef, Paul Bocuse, Raphael has mastered his culinary craft in countless Michelin Star restaurants across the globe, and is revered for his signature style and scrumptious fusions. Whether he's pouring liquid nitrogen or delicately garnishing with plating tweazers, watching Raphael work is facinating (his Instagram feed is definitely worth checking out).
From truffle gnocchi to uji matcha tart, Silvester's is an alluring mix of exciting European and Asian influences on contemporary Australian cuisine. And although Silvester's signature dishes are total dinner goals, their new spring menu delivers a powerful punch of tasty. The Rockcliff Spanner Crab with avocado and grapefruit tastes so good it hurts. Inspired by 11 Madison Park's Chef, Daniel Humm (won best restaurant in the world last year – no biggie), the dish requires modernist cooking techniques and is a balanced combination of fresh produce and stunning presentation.
The Berkshire pork cheek and Harvey Bay scallops with warm lentil salad and herb jus is an interesting (and droolworthy) take on the traditional 'surf and turf'. The combination of earthiness from the pork and the delicate tenderness of the scallops create a complementary and textural flavour sensation.
Our go-to dish? The squid carbonara with quail egg and housemade guanciale – oomph! An artistic and modern take on the classic carbonara, Raphael and his team swap predictable pasta for soft South Australian squid, and top it off with bonito flakes and nori seaweed. Trust us, it's a game-changer. They're also serving up a boozy, housemade rose champagne and peach sorbet, which is honestly what dessert dreams are made of.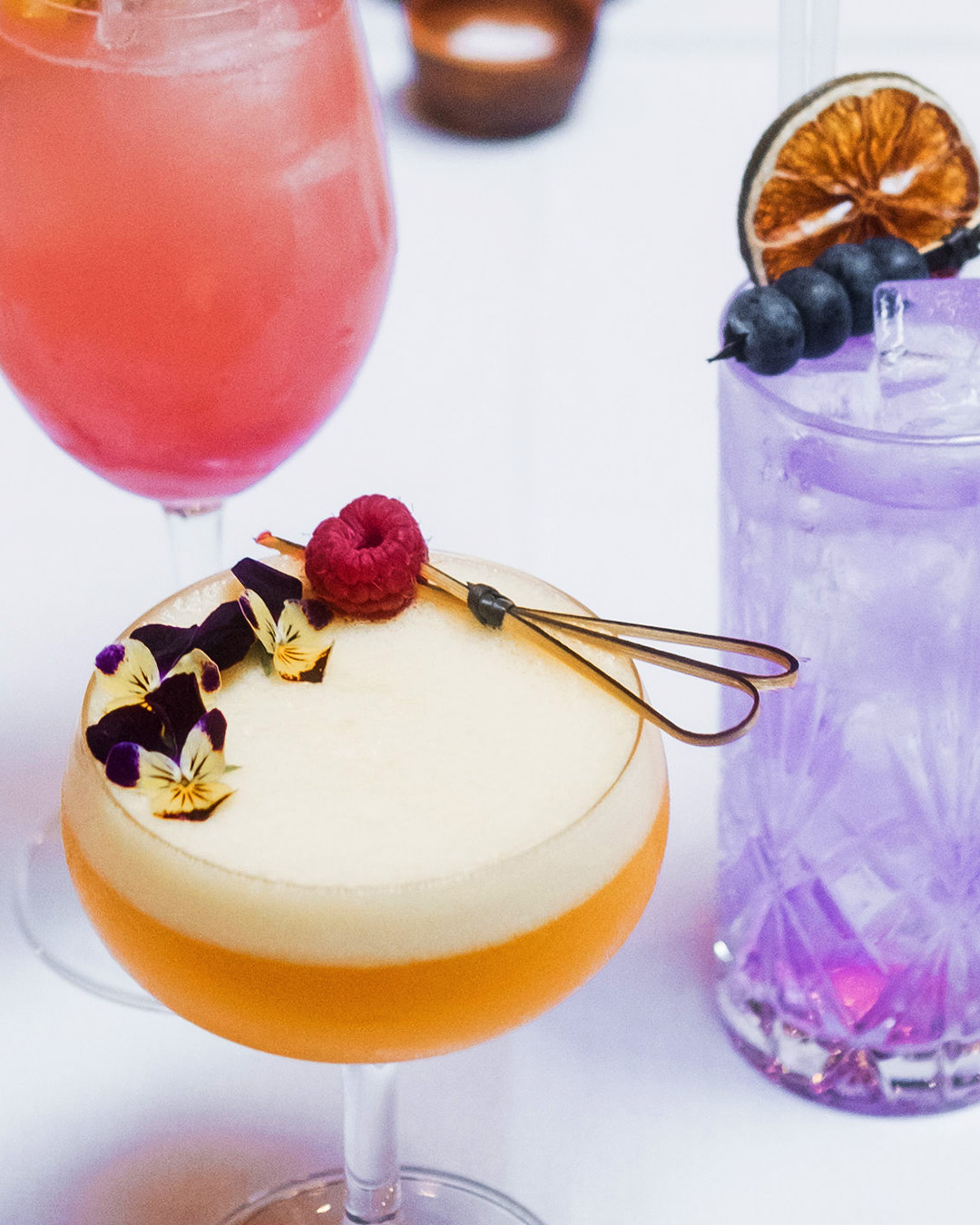 Sommelier splendour
Let's be honest, a restaurant without a knockout wine list is a waste of time. But Silvester's wine list? Pure sommelier splendour. Offering a diverse range of over 100 local and international wines, Silvester's carefully curated wine list is memorable and bursting with award-winning winemakers. We strongly suggest kicking things off with a cocktail (because with names like Ginstify My Love' and 'Moondancer', why wouldn't you?!), then ask the Silvester's team for guidance and start pairing. Now remember: swirl, sniff, sip, repeat.

Silvester's is also giving away an exquisite multi-course dining experience worth $250 - click here for more details.

Editor's note: this article was produced in partnership with Silvester's. Thank you for supporting the partners who make The Urban List possible. To read our editorial policy, click here.
Image Credit: Brandan Barrett.