If you've overheard someone saying 'have you heard about that amazing place in Seddon?', chances are they're talking about Common Galaxia, a super slick café dishing up great food and an even better brew.
Named after a fish that called the Maribyrnong River home, Common Galaxia not only has the West buzzing, but also the rest of Melbourne. This suburban cafe is the creation of the team behind Dead Man Espresso, Luke Mutton and Kylie Mackinlay. And while this connection immediately sets an expectation, I am happy to say Common Galaxia never disappoints, always dishing up exceptional coffee and delicious food.
The bespoke wood-infused interior is sleek, unique and flawlessly designed. It's cleverly executed, and reminds me of an urban cafe you'd find in Denmark. Made by local designers, the impressive wooden and metal furnishings are understated yet breathtaking (so much so they earned a mention from the Australian Interior Design Awards). You'll probably find yourself staring at the striking lighting fixtures or curved wooden counter.
But, while it feels like minimalism at its best, the space is still warm and inviting. From hidden drawers housing cutlery and menus, to an eye-catching wall display of magazines, every square inch of the interior has been carefully thought through, ensuring the cafe always operates smoothly. My personal favourite feature is the oversized terrarium on the main table, which houses succulents and particularly dapper lego men.
While the interior is impressive, the coffee is Common Galaxia's biggest drawcard. Baristas Jackson and Juan are local heroes – they make sure everyone gets the perfect coffee fix, 6 days a week. Even at the busiest of periods, these guys produce smooth, defined and flavourful coffee at their impressive barista station. When you combine phenomenally skilled baristas with beans from Seven Seeds, high quality coffee is guaranteed. It also doesn't go unnoticed that the staff know a lot of customers by name, which is a credit to their local popularity, but also their character.
Weekend brunch is the most popular time to visit, although it's also bustling mid week. If you are after something classic, their poached eggs on Sourdough Kitchen pumpkin bread will leave you drooling for more. Be sure to add a side of bacon as an extra treat, or if you're feeling greedy order a side of caramel slice. Yes, I'm owning it – even at 8am with poached eggs, their caramel slice is delicious! And if you're into plugging food on social media, the chorizo, gruyere and guindilla pepper toastie will leave you running to your phone. The perfectly cooked fried egg completes this effortlessly simple yet unbelievably tasty treat.
If the flawless coffee and divine menu isn't enough to lure you over to the inner west, perhaps the fact that Common Galaxia now stock Matt Forbes donuts might make you reconsider. But be warned, the secret is officially out, and these amazing sweet and salty treats are often sold out by lunchtime.
This corner cafe carries minimal signage, so keep your eyes peeled for a dark glass exterior, or on weekends simply look for the crowd. It's worth the wait, worth the buzz and definitely worth the visit.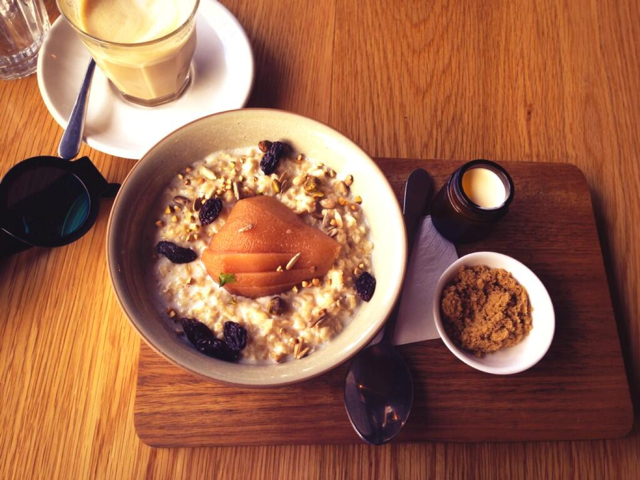 Where: Common Galaxia | Shop 3,130 Victoria Street in Seddon
03 9689 0309 | Website