Drawing once again on their love and passion for delicious food and great coffee, the owners of popular cafe Einstein's 251 have done it again! This time they're bringing you Einstein's Relative – a slightly more intimate version of its predecessor, located in South Yarra. The newest cafe to open in the Yarra Street walkway, Einstein's Relative has taken over the site from Outpost Cafe, ensuring locals aren't short of a new place to call their fave lunch spot.

Long-time friends, Tomer Gian and Eitam Brami, along with their team of close-knit staff, concentrate on delivering top quality, contemporary breakfast and lunch dishes with mouth-watering flavours paying homage to their Israeli heritage. While Tomer works the coffee station, serving up Small Batch Roasting Co coffee, Brami handles everything food related in the open kitchen. Just like 251, everything at Eintstein's Relative is made fresh on the spot and the guys pride themselves on providing a welcoming space for customers to share a meal with friends or grab some quick takeaway.

Survey the menu for a huge selection of plentiful dishes, all made with love – the signature Einstein's motto. On my first visit, I went for the Relative Baked Beans topped with dukkah and poached eggs. It's quite spicy already, but if you want a real kick, add some chorizo. The Smashed Avocado with crumbed feta and chilli is one of the most popular menu items, made even more special with a sprinkling of dukkah and a side-serve of lime.

Lunch is just as amazing. Enjoy the Mexican-inspired Chicken Toastada, served with fragrant chicken, slaw and lashings of spicy mayo; or the 251 Reuben with layers and layers of pastrami, Swiss cheese, sauerkraut, pickles and delish Russian dressing – watch out, this one is a flavor overload! If you're in a rush, the Old-School Salad Roll with challah bread is the perfect take-away option, stacked full of avocado, tomato, cucumber, beetroot and shredded salad.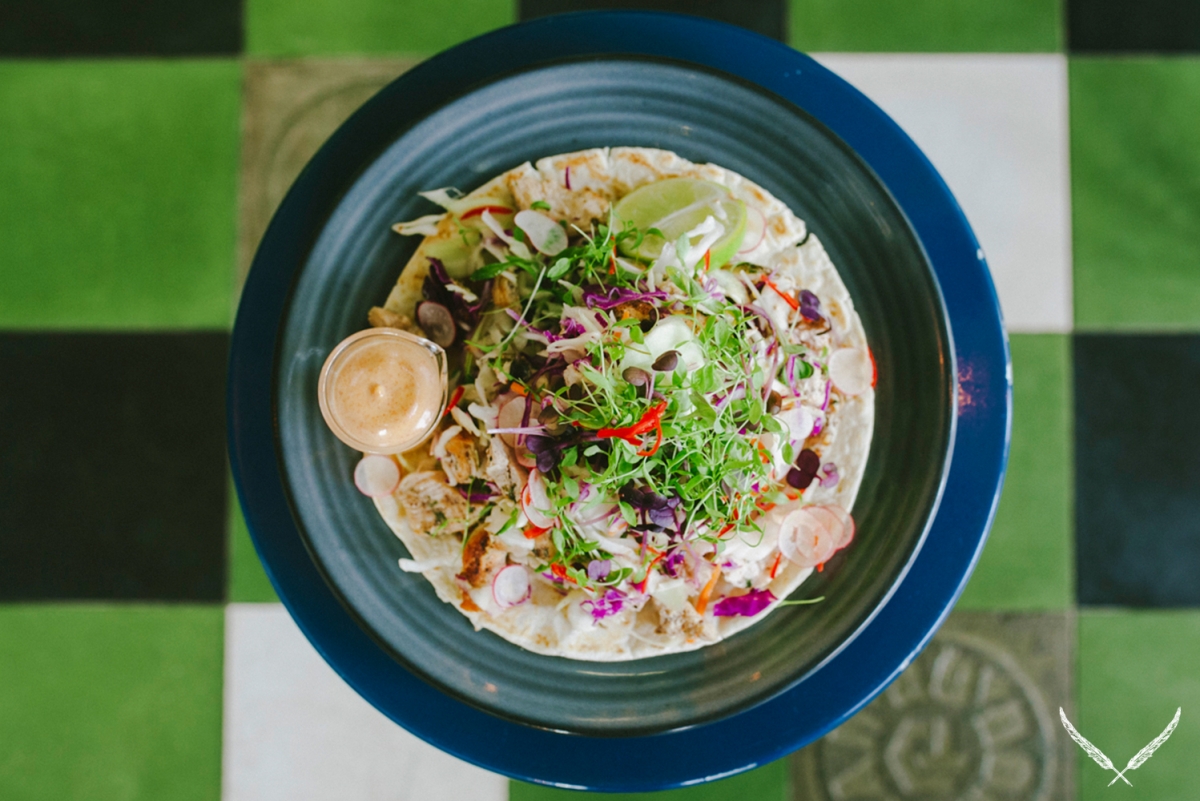 Along with the Reuben (also featured on the 251 menu), you'll re-discover the vegan Acai wake-up bowl, featuring Brazilian berries blended with banana and apple juice, topped with more banana and tasty granola (berry addicts, you might also like to check out our story on Melbourne's best acai bowls). Plus, there's also the return of the Nobel Prize Winner salad and the refreshing Einstein's shake. It's more like a fruity mocktail than an actual shake, with pineapple, lemon and mint combined perfectly to make a refreshing concoction.

By no means can you visit Einstein's Relative and ignore the drinks menu. I was left dreaming about the Dulce De Licious Shake, rich with South American caramel and coconut, long after I left. So smooth and creamy, it's an absolute must try! Chocolate lovers will rejoice at the Nutella Shake, while health enthusiasts will revel in the Brazilian Super Smoothie – pretty much the Acai Wake Up Bowl, but in shake form. Not ones for sticking to the mould, Relative also offers a selection of specials alternating weekly, so there's always something new to try.

Now for the fit-out. Step inside Relative and you'll find yourself inside a cosy, modern space with an understated experimental science theme – quite different to 251. While colourful wooden block portraits displaying Einstein's family adorn the walls, the cafe is fresh with a hanging string garden to promote positive energy. You'll find beakers and other science-related paraphernalia along-side some of the dishes, plus just like Einstein himself, these guys have invented their very own mookie. What's that, you ask? Think muffin and cookie combined. And yes, they're goooood!

Einstein's Relative is open seven days a week for breakfast and lunch. Grab a table inside, dine in the outdoor courtyard or check out the lobby out the back lined with tables and chairs – perfect for larger groups. Yup, I'm predicting this is an experiment that will pay off for the Einstein team!

Image Credits: Tash Sorensen, The Urban List.