Summer is over, but it's not the end of the world (despite what every Melburnian in a 10-mile radius may be insisting). We teamed up with the City of Melbourne to give you the low-down on every winter-warming, must-do event running through the cold season.
Firelight Festival
Docklands' newest festival showcases a calendar of heart-warming events throughout June and July. Fire, light, music, performance and soul-warming food is all on the table. Don't miss the opening weekend from 29 June to 1 July, featuring twilight pyrotechnics, flame jets and fire drums. A huge array of musicians, roving performers, wooden sculptures (which will be set alight each night, 'cause #winter) and food vendors will light up Docklands.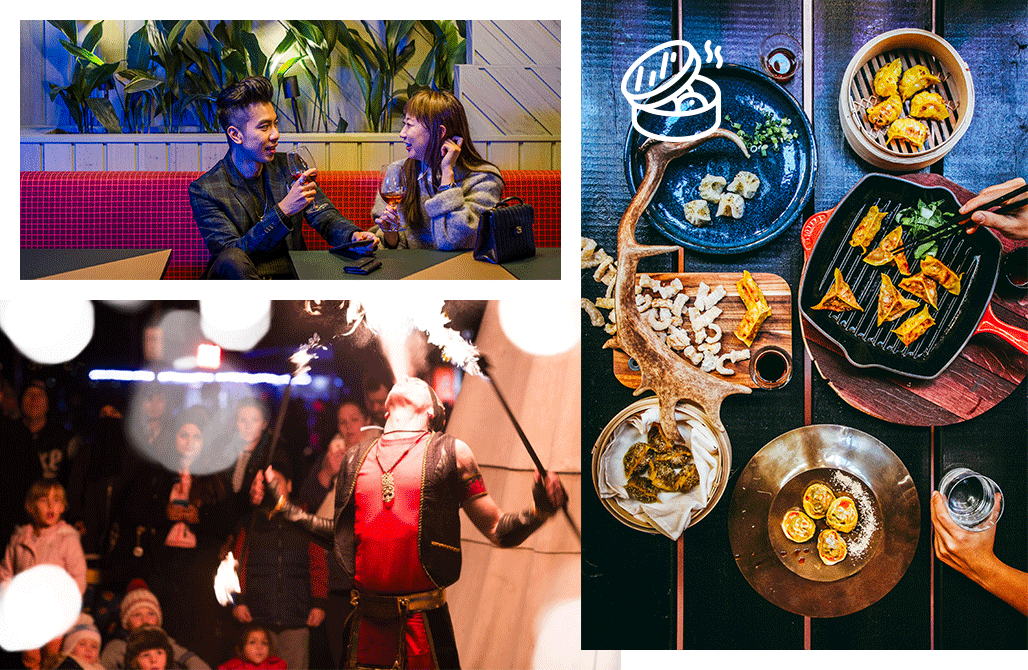 Speakeasy Series
As part of the Firelight Festival, the Speakeasy Series will showcase some of Melbourne's best music talent in Docklands cosiest bars. Running on 10 July, 11 July, 17 July and 26 July, these bars will embrace the speakeasy lifestyle with tapas, cocktails and local musicians throughout the series. Ideal for a nonstandard post-work drink or cheeky weeknight rave, you'll know where to find us.
Open House Melbourne Weekend
The eleventh Open House will present the largest program ever: totalling 224 buildings. The doors of 87 new buildings, 23 residencies and 84 buildings in the City of Melbourne will open on Saturday 28 July and Sunday 29 July. Usually inaccessible to members of the public, Open House Melbourne Weekend is a must for any and every culture, arts or architecture lovers.
Winter Night Market
Bringing together Melbourne's best and biggest food vendors in one fire-roaring location, the Winter Night Market at Queen Victoria Market is an unmissable part of Melbourne's winter events calendar. Expect a selection of street food most foodies (Sydney, we're looking at you) can only dream of, specialty boutique retail stores, hot drinks, open fires and roving entertainment. Might as well clear every Wednesday night in your calendar from June 6 to August 29, hey?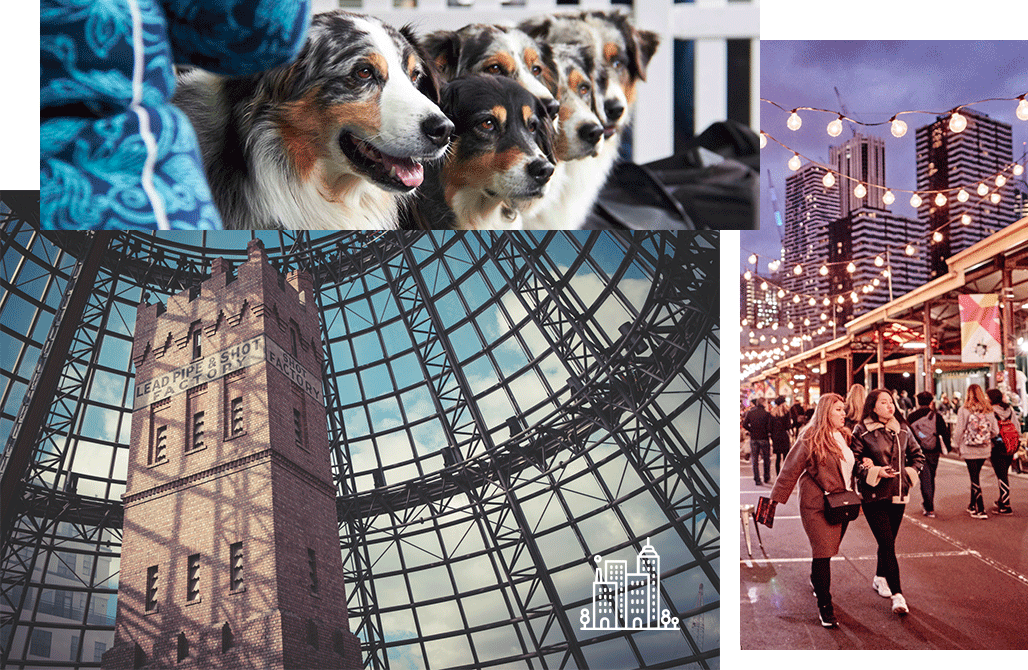 All-You-Can-Eat Drumplings
Drumplings: what you get when you combine a pinch of traditional cooking, modern flavours and a hefty portion of creativity. Drumplings serves up chicken laksa dumplings, chilli con carne dumplings and (wait for it) cheeseburger dumplings, along with all your fave classics. Whether you're a xiao long bao fan or truffle mushroom kind of dumpling lover, check out the all-you-can-eat drumplings event on 16 August. Eat as many as possible to be crowned Drumpling King (chuck that on your LinkedIn).
Truffle Weekend
Truffles might ordinarily be out of reach for us mere mortals (peasants), but on Saturday 16 June and Sunday 17 June, you can treat yourself to two days of completely free events. The largest truffle festival outside of Europe, expect truffle trails, pooches showing off their truffle #skillz and chefs featuring their fave truffle recipes.
Melbourne International Film Festival
You won't need your coat for long at the Melbourne International Film Festival. Running over three weeks, MIFF is one of the oldest film festivals in the world and celebrates Melbourne's screen culture, supporting emerging film and art talent. Swing by from Thursday 2 August to Sunday 19 August, with films showing at cinemas across the city every day.
Editor's note: This article is proudly sponsored by The City Of Melbourne and endorsed by The Urban List. Thank you for supporting the sponsors who make The Urban List possible. Click here for more information on our editorial policy.