Hosted every year, the Houses Awards champion the country's most jaw-droppingly beautiful architecturally designed digs. It's become one of the country's most prestigious architectural accolades—and the houses that make the shortlist are nothing short of extraordinary.
Categories for the prize include smaller and larger abodes, renos, apartments, heritage buildings, sustainable designs and gardens. It's a collection of dreamy abodes to set your inner interior designer ablaze.
While we all know homes in Melbourne will set you back a (very) pretty penny, if you're in need of a little design inspiration for your dream house, or just enjoy gazing into the loungerooms, gardens and hallways of some seriously stunning residences—peep a few of the Melbourne homes that have been shortlisted to win this year.
Caroline House, South Yarra
Created to make the most of open-plan living, and natural light, the Caroline House of South Yarra is certainly a jaw dropper.
The house has found its way onto the shortlist of the 'New House under 200 sq metres' category.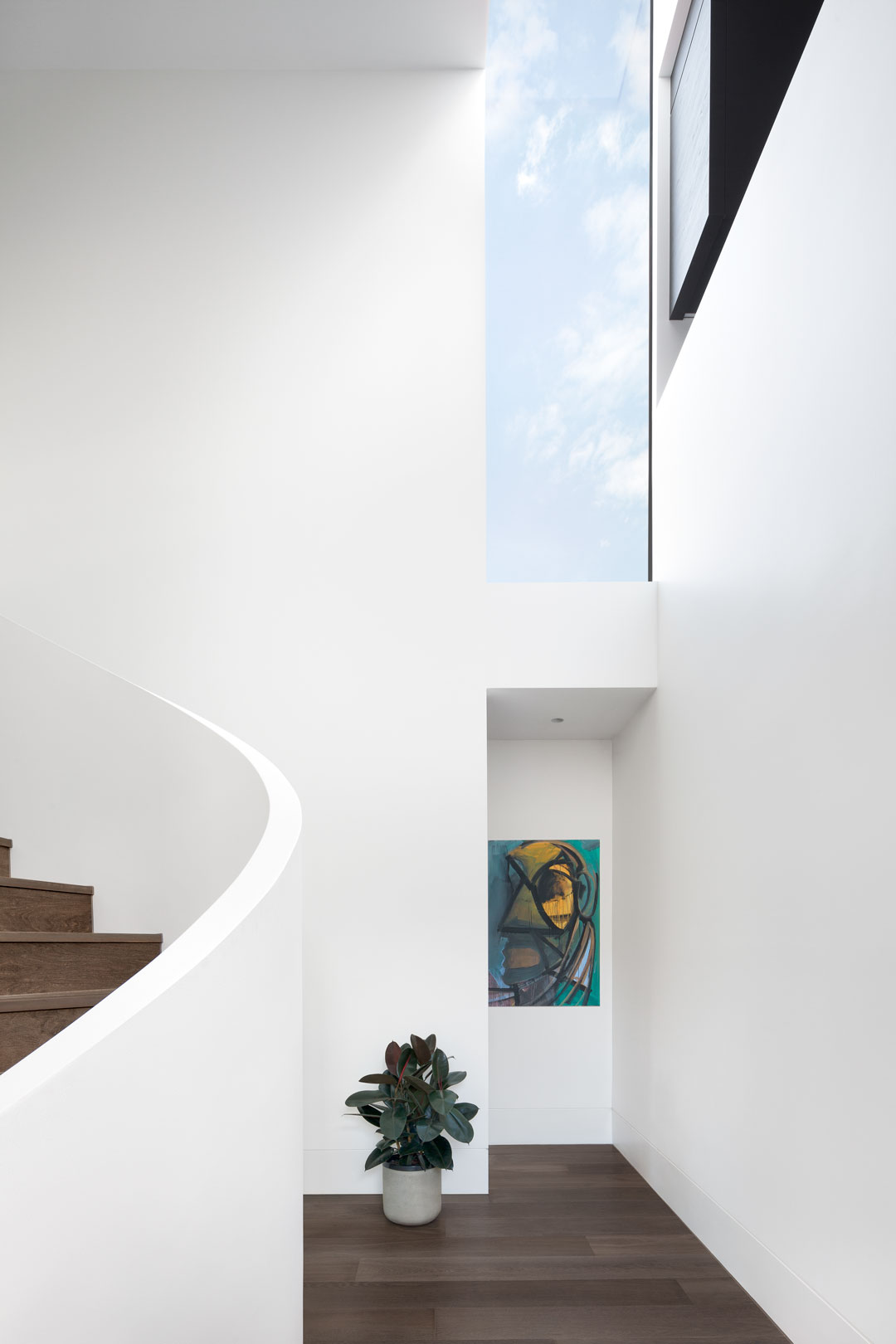 Check out the full gallery here.
South Cres, Northcote
A modest two-storey house on a small Northcote site. South Cres is a modular build that focusses on sustainable design and building principles. The sustainably sourced brick, and black timber contrast the bright interior of the house.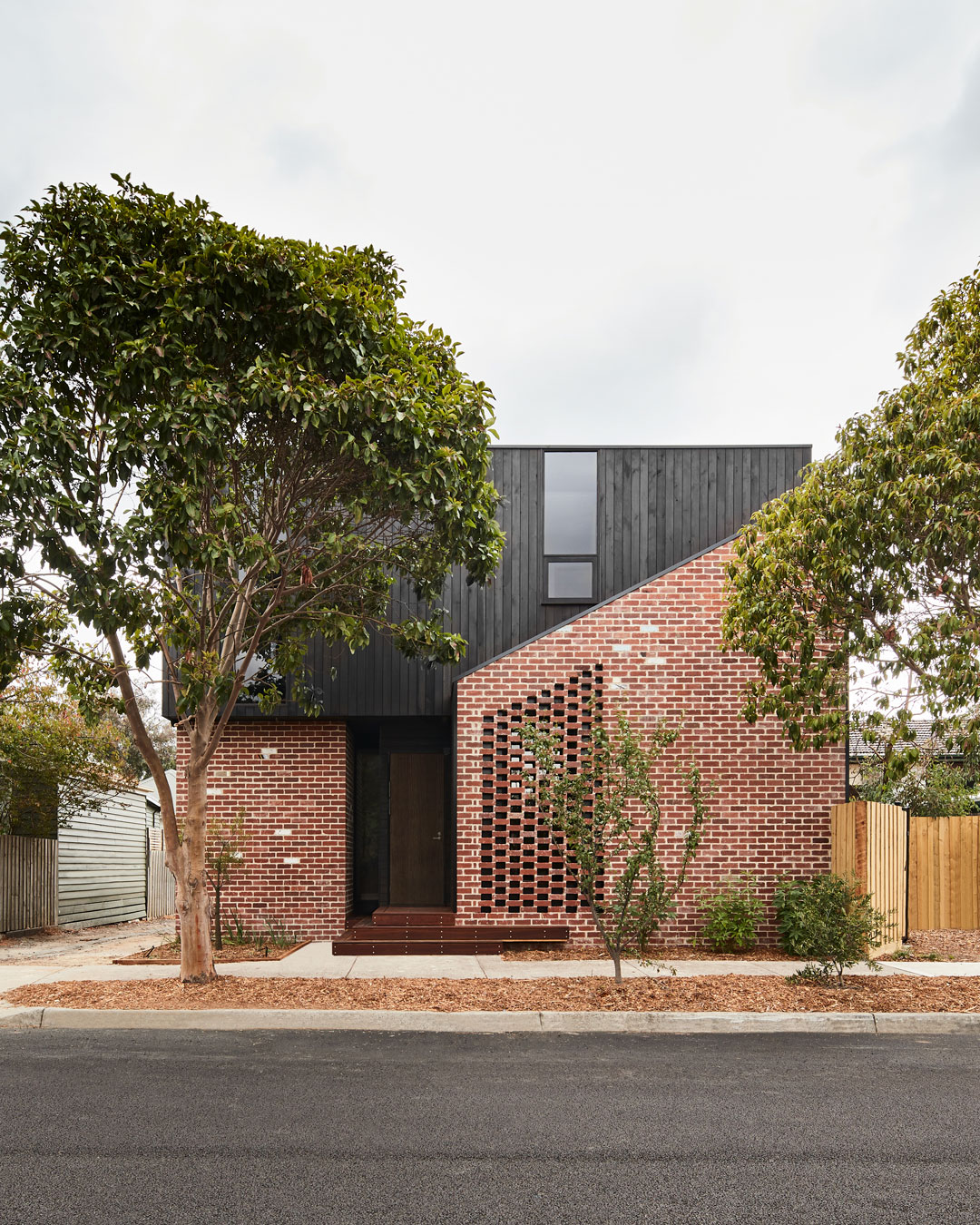 Check out the full gallery here.
St Andrews Beach House, St Andrews Beach
Out of Melbourne, sure. But the St Andrews Beach House is definitely still worth a mention.
The house is set among the dunes and tea tree of St Andrews, and doesn't it stand out. The home is a circle that is less than 5 metres in radius. Clad in bright timber, the house is a beach shack of epic proportions.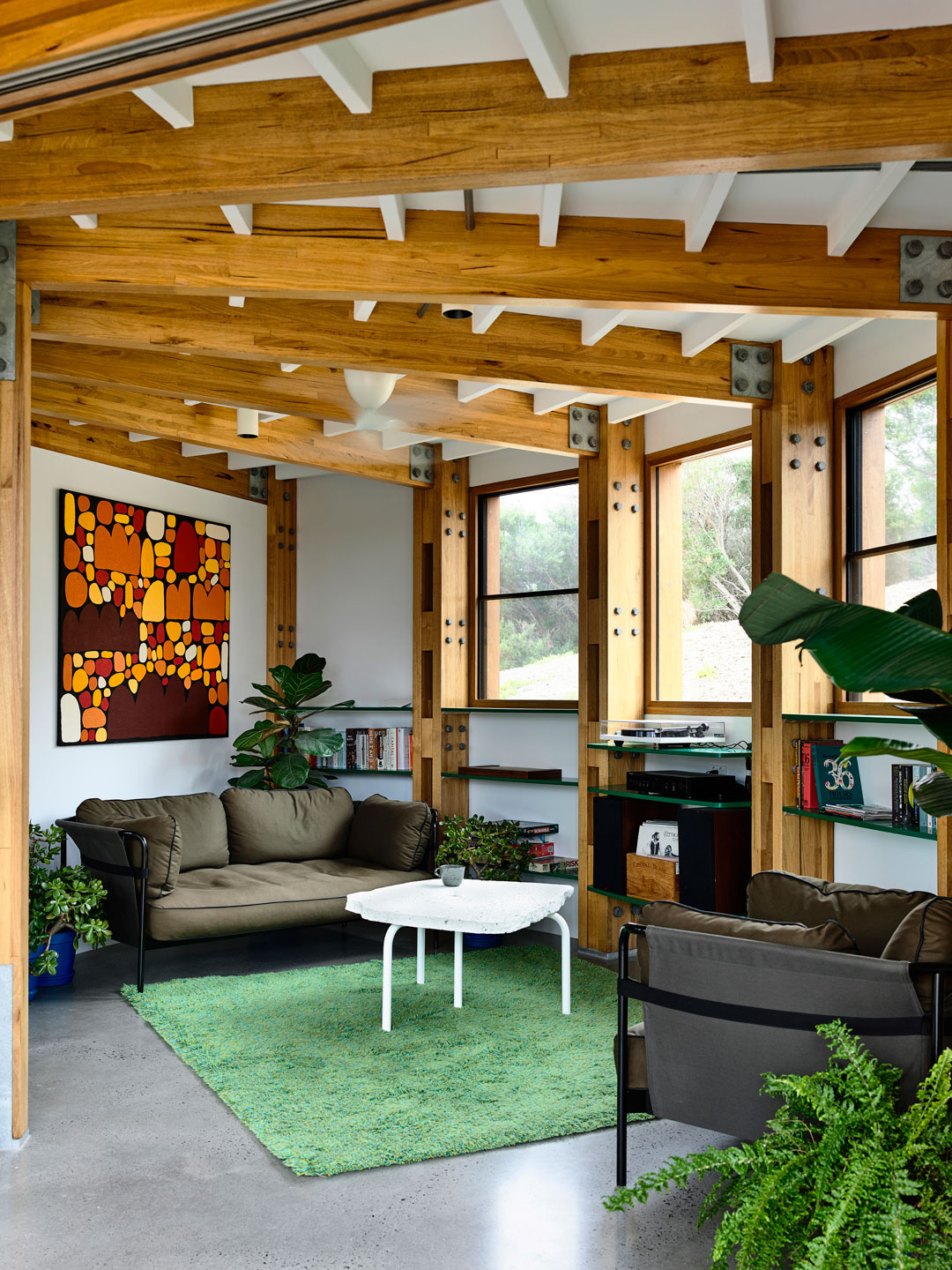 Check out the full gallery here.
Hawthorn House, Hawthorn
Bold. Hawthorn House is definitely that, it's striking use of concrete and glass make a massive statement upon walking to the front door.
With beautiful concrete and timber finishes throughout the house, it'll be the dream home for many.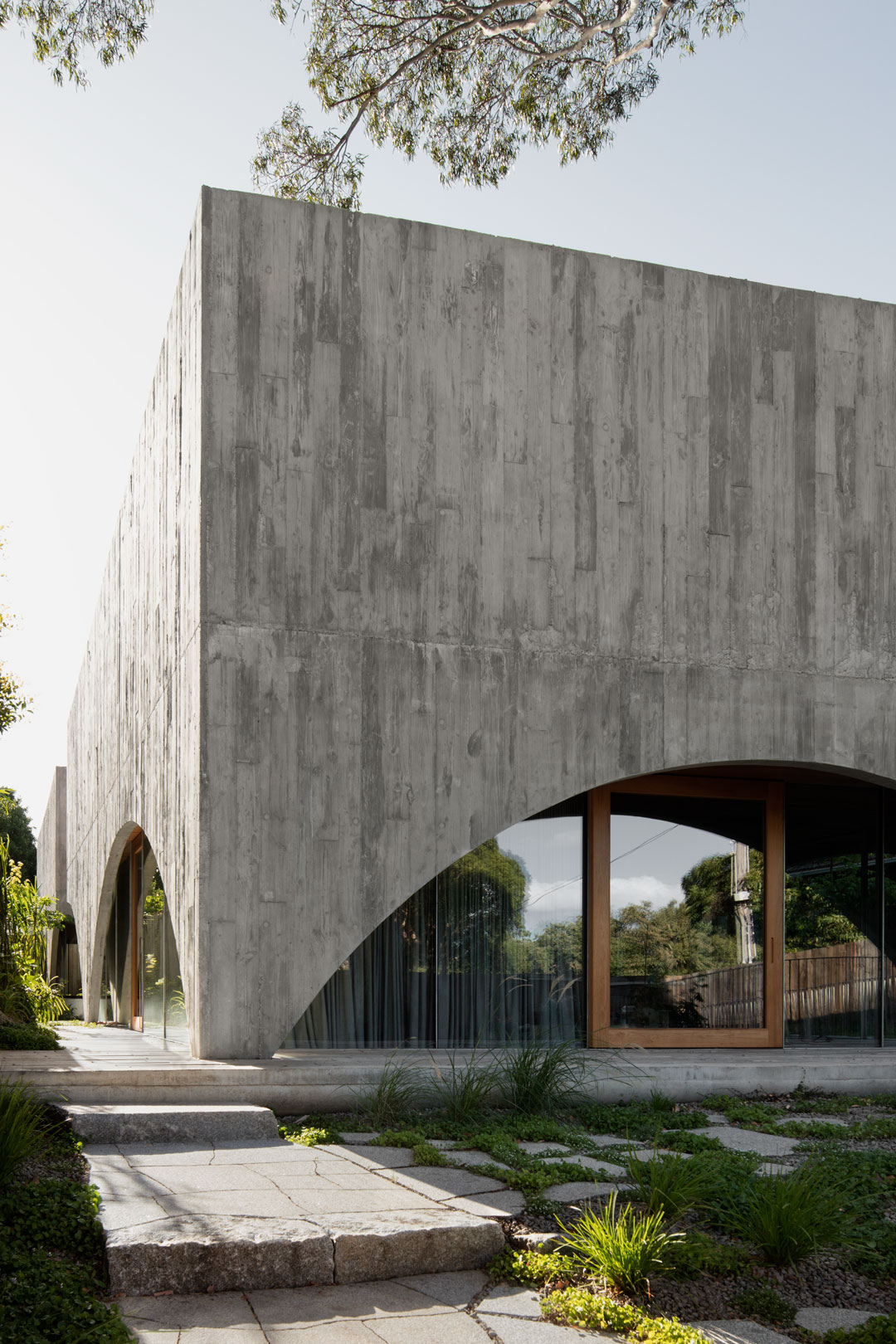 Check out the full gallery here.
Bayside House, Elwood
Living by the bay is deal, even more ideal if you've got a pool as well.
Bayside House sits in Elwood, the house is fairly monotone in its appearance, with concrete exteriors and interiors, complemented by timber finishes in the kitchen and on the floor.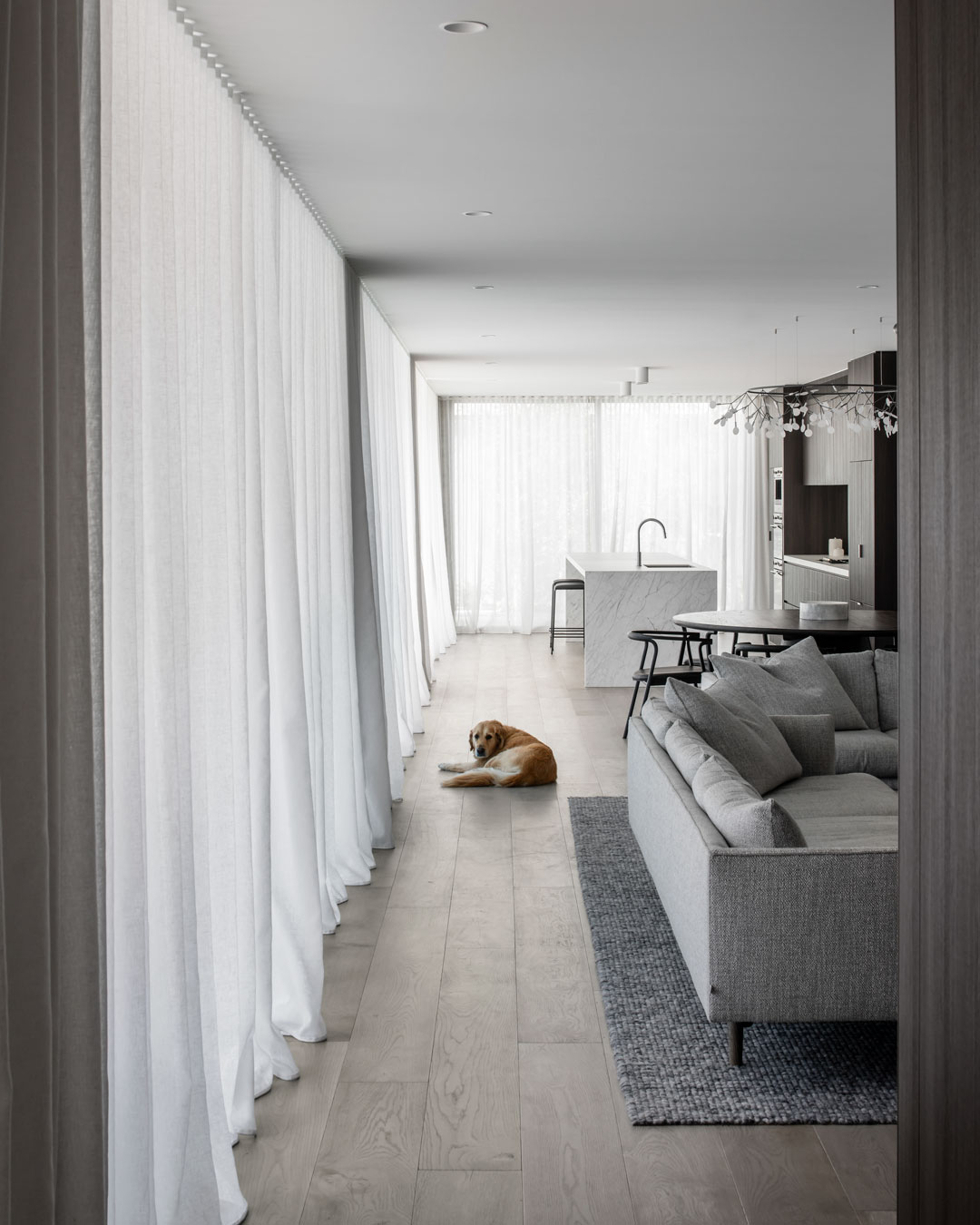 Check out the full gallery here.
Folding Floor House, Abbotsford
Bright, and light filled. The Folding Floor House has an amazing profile which shows off its ability to pull light in from all angles.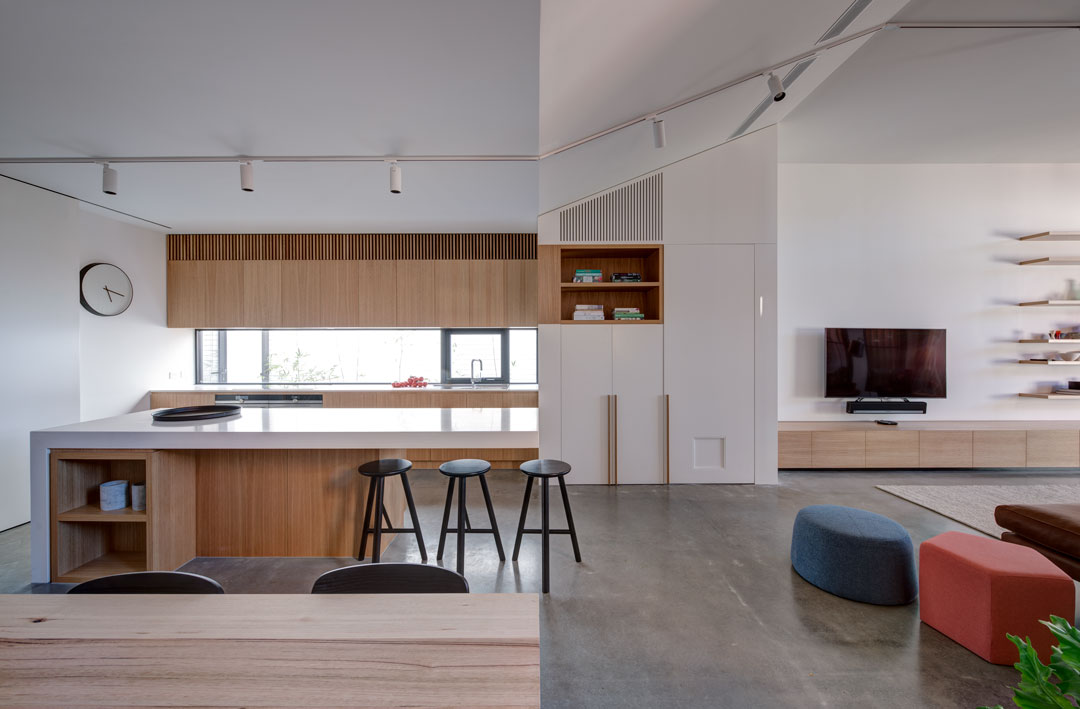 Check out the full gallery here.
Check out the full list of shortlisted homes across Australia here.
Image credit: Houses Awards.