Hung on a gallery wall, sung on the streets or played out on stage, we Melburnians sure do love our art. From this Friday the 11th until the 27th of October, the folks at the Melbourne Festival are bringing us a whole lot of art, with an unparalleled program of dance, theatre, music, film and visual arts performances from local and international artists.
Oh boy, there sure is a smorgasbord of art on offer! Not sure what to check out first? Here is our pick of the best events.
Opening Ceremony | Federation Square | Fri 11 Oct at 6pm
This year's festival kicks off with a colossal free event in Federation Square. First up is Tanderrum, a special Welcome to Country directed by Rachel Maza from Ilbijerri Theatre Company and performed by elders from the five Kulin nations. Audiences will then be treated to a concert from the imitable Archie Roach, singing cherished favourites along with a few unheard gems. The festivities continue with a cavalcade of Australian musical talent, promising an inspiring evening of music, performance and celebration like no other.
Kids Weekend | Federation Square Forecourt, Atrium & Deakin Edge | Sat 19 Oct - Sun 20 Oct | 10am-4pm
Have a mini Picasso of your own? Little artists (and big artists!) can enjoy a range of free and ticketed daytime events, including interactive performances, art adventures and planting workshops, just to name a few!
Make sure you check out Trailblazer by Polyglot Theatre, a free interactive art installation/ really cool playground in Federation Square. Transported to another world, kids can voyage through a magical seascape, trek the secretive Bird Trail, and weave their way through Tent city. It's fun, informative and free for all, what's not to love? Check out the website for performance times and more details.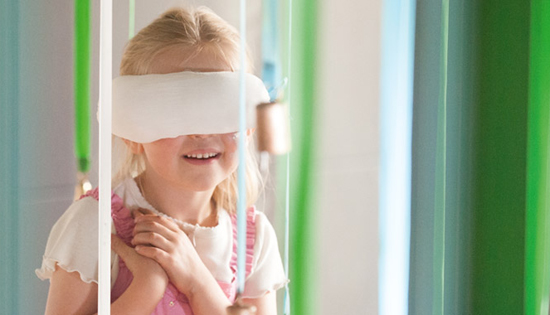 The Foxtel Festival Hub | South bank of the Yarra, between Princess Bridge and the boat sheds | 11-27 Oct | Open noon 'til late
After a wildly successful debut last year, The Foxtel Festival Hub is back. A pop-up performance space, supper spot and late-night d-floor – it's everything you could ever want rolled into one. On the program is an impressive line-up of ticketed and free events from local and international artists. With everything from classical quartets to debaucherous drag shows, there's certainly something to tickle all fancies.
Searching for some soul? Look no further than Cody ChesnuTT who'll be playing his sweet tunes on Wednesday the 16th and Thursday the 17th of October. Armed with a host of anthems from his latest LP, Landing on a Hundred, ChesnuTT returns to Australia backed by a blistering live band and a whole lotta soul. Supported by Sydney Duo, Jones Jnr, these performances promise to get your head boppin' and booty poppin'.
The party doesn't stop there! After ChesnuTT's shows the Hub transforms into a free nightclub for those not quite ready for bed. On Wednesday night DJ Blair Stafford hits the decks with an exclusive set of funk, soul, jazz and African grooves, while The Swiss keeps the night electric with disco beats on Thursday. There's a heap of other great events at the Hub, ticketed and free, so make sure you check out the website for more details.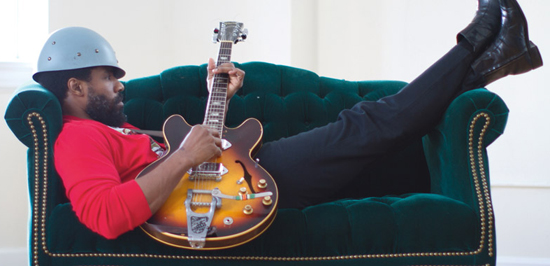 The Annual China Southern Airlines Concert | Gurrumul: His life and music | Sidney Myer Music Bowl | Sat 12 October | $40 - $80
Multi award-winning Indigenous artist Gurrumul provides a spellbinding account of his life through song, film and the stories of his people. Backed by the orchestral strength of Philharmonia Australia, he performs his resonant songs as filmed narration by his Yolngu brothers and sisters tells the story of his home. The first in a special three-year series of Melbourne Festival concerts, the night offers an intimate and unprecedented insight into one of Australia's most treasured artists. Truly inspiring and not to be missed.
6000 miles away | Her Magesty's Theatre | Sat 26 & Sun 27 Oct | $65- $149.50
Heralded as one of the greatest ballerinas of our time, Sylvie Guillem stars in a mesmerising program created by three of today's most celebrated choreographers – Mats Ek, William Forsythe and Ji?í Kylián. Described as 'a love letter to Sylvie', the evening showcases this exquisite ballerina's physical prowess and unparalleled skill to the music of Dirk Haubrich, David Morrow and Beethoven. Having sold out theatres and gathered critical acclaim across the globe, 6000 miles away is sure to be a sell-out here.
The Beast | Southbank Theatre, The Sumner | 3 Oct-9 Nov | $72 - $99
From the genius mind of Eddie Perfect comes a modern satire on middle-class hypocrisy and inner-city eco-pretensions. After surviving a near-death experience, a group of friends embrace a tree-change, moving to the country seeking a more sustainable lifestyle. When faced with the pressing task of killing a calf, a chain reaction begins that will see the group confront some ugly truths. Darkly satirical, a little bit twisted and always very funny, The Beast will have you both shocked and in stitches, talking about the play long after the curtain falls.
Friday 11th - Sunday 27th October