"Man, I can't be bothered cooking. Let's go out for Polish! Or get some Klopsiki to take away."
Yep, bet you haven't ever heard that before, either. Unless you have Polish heritage and your Babcia (grandma) insists on making you gorge on her packzi (doughnuts) come Sunday brunch.
Mmmm, potato & cheddar perogies. Image Credit: Zahlicious
Regardless of your experiences with Polish cuisine and tradition, this weekend heralds the return of Federation Square's annual Polish Festival, where the Poles of Melbourne unite for day-long antics. Here you'll find stalls selling baltic jewellery, traditional Polish fare like doughnuts, sausages, goulash and dumplings, kaczma (a type of Polish spirit), ceramics and ornaments, all on offer alongside bubbly Polish music and entertainment.
Every year is a merry old event, but what about those of us who want to nurture the Pole inside on the remaining 364 days of the year? Well, today is your lucky day, Polish Listers, as we've rounded up the best places in Melbourne to get your Pole on.
Feeding the masses every Wednesday night at the Queen Victoria Night Markets is Eastern Bloc Catering, pioneers in Polish cuisine. Run by a second-generation Polish family, Eastern Bloc Catering caters Polish functions throughout the year, but you'll also see them at the forefront of Melbourne's many food-oriented major events and festivals. Their menu rotates, but you'll undoubtedly spot their special pierogi, a potato dumpling filled with mashed potato and caramelised onions, topped with crispy, smoked bacon and sour cream. Drool.
Eastern Bloc Catering | Queen Victoria Night Markets
Every Wednesday until 27th March
If you prefer your Polish cuisine on the sweeter side of things, look no further than St Kilda's Europa Cake Shop. Placed amongst the sugar-coated backdrop that is Acland Street, Europa stands out as one of the most aesthetically pleasing shop-fronts. They specialise in European desserts (hence the name), and their version of a Polish cheesecake will have you trembling in anticipation of its silky, yet oh-so-crumbly goodness.
Europa Cake Shop | 81 Acland Street in St Kilda
Website | Facebook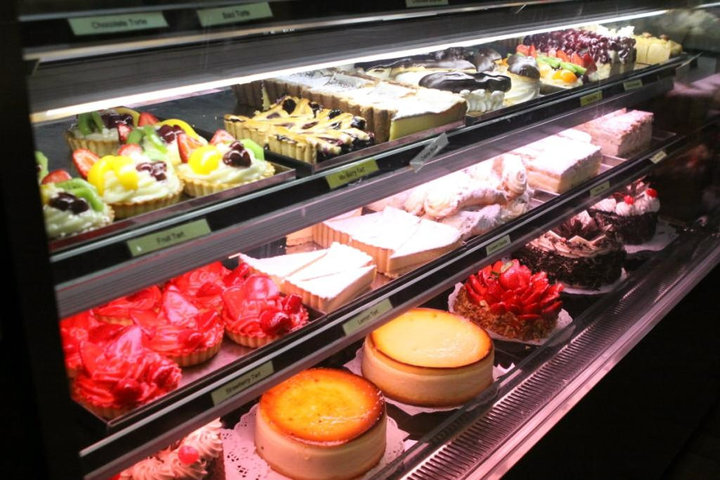 The cabinet at Europa. Image Credit: Facebook.
POLISH RYE CRUST BAKERY
If you're an inner-city slicker, then a trip to Dandenong may not be high priority, but if you want a taste of some the best Polish flour-based goodies in Melbourne, you'd better high tail it to the Rye Crust Bakery. While this is the best place to pick up a crusty loaf of sourdough and a jam doughnut, they also serve a number of Polish lunch staples that'll fill the hole. Get a load of the cabbage rolls stuffed with mince and rice and doused in a hearty broth, or the borscht – a traditional beetroot soup bulked up with beans and fresh vegies and served with fresh bread. You'll be feeling warm and toasty in no time.

Polish Rye Crust Bakery | 101-103 Foster Street in Dandenong
BUDAPEST RESTAURANT & PALINKA BAR
Budapest is technically in Hungariy, and technically this is a Hungarian restaurant, but like any good neighbour, Elsternwick's Budapest Restaurant takes advantage of the whole catalogue of Eastern European cuisine. Hungarian native and head chef, Viktor Sallay, will tantalise your tastebuds with his stuffed capsicums and famous giant schnitzels (seriously, it's like a whole breadcrumbed chicken), perfectly complemented by their range of palinkas – fruit brandies and herb liquors, typically served chilled in a shot glass, but maddeningly delicious when combined with mixers. A fruity, fuzzy head and a warm tummy is the certain by-product of visiting the fantastic Budapest restaurant.
Budapest Restaurant & Palinka Bar | 273 Glen Huntly Road in Elsternwick
Website | Facebook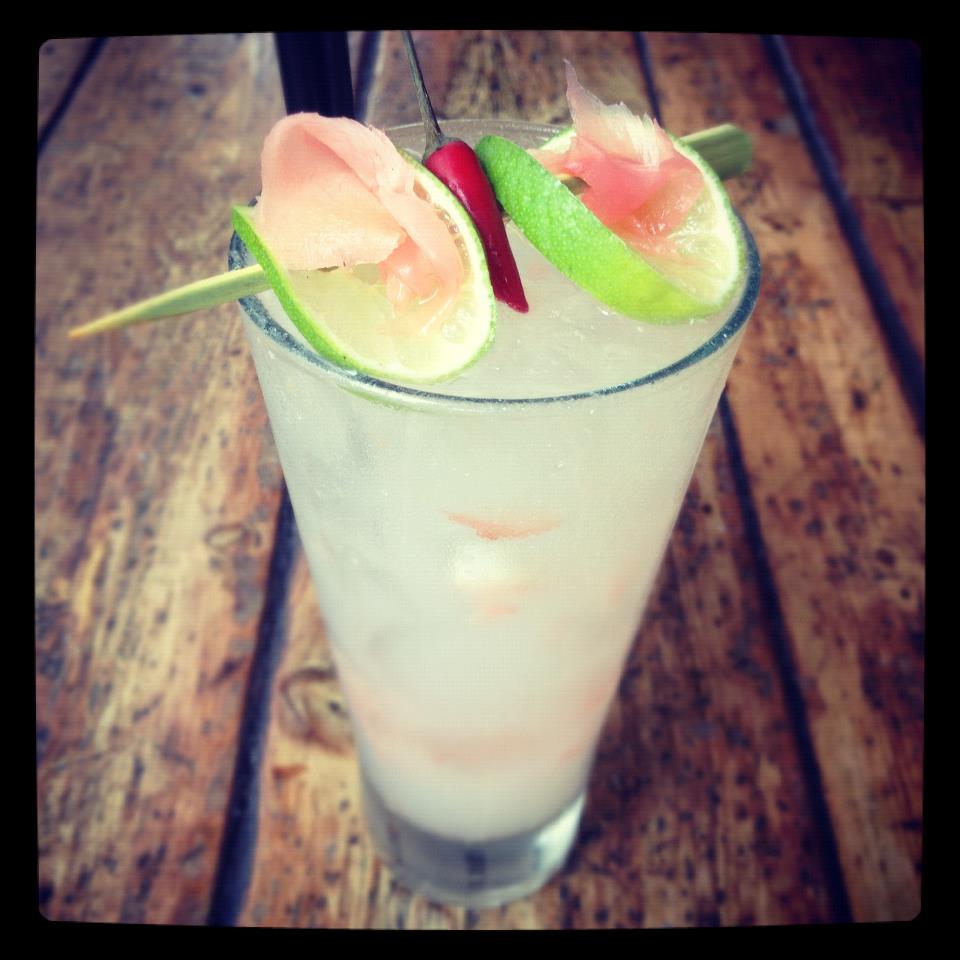 Creative cocktail making at Borsch Vodka & Tears. Image credit: Facebook.
Windsor's answer to Polish living is Borsch Vodka & Tears, the lovechild of Polish expats and the European hangout of Chapel Street. Take respite from the harsh Polish winter with Borsch's bohemian vibe, melted candles, hot vodka teas, cocktails garnished with fruit, and ample food menu. The staff are super relaxed and make a night there much more fun, so you may find you're hanging out into the wee hours. However, Borsch is the most popular Polish joint in Melbourne, so you may find yourself waiting for a table as they don't take bookings. Which just makes that espresso martini even better when you do nab a seat.
Borsch Vodka & Tears | 173 Chapel Street in Windsor
The big sister to Borsch, Elsternwick's After the Tears is a popular spot for vodka and Polish bites. Residing in a massive dining hall with dim lights and den like dungeons, this old fashioned atmosphere is perfect for dining on ceviche, pierogi, tapas and blintzes with nutella. While you'll come for the food, you'll stay for the vodka – After the Tears has the largest selection of the odourless liquor in the Southern Hemisphere. Make sure you get a load of their cocktail list, or make like me and get completely wrapped up in the fact the shots are served in little crystal grapes that you suck the goodness out of. It's also opposite the cinema, so pop in for a post or pre movie tipple.
After the Tears | 9b Gordon Street in Elsternwick
Apple and Walnut Strudel from Budapest Restaurant. Image Credit: Budapest Restaurant Facebook.
Literary enthusiasts will know that 12 Chairs is named after the classic Russian novel by Soviet authors, Ilif and Petrov, but tastebud enthusiasts will know that it's the Caulfield hub for Russian and Polish cuisine. As well as offering a very traditional and unforgettable menu, come Saturday night you'll be treated to a great line-up of live entertainment. Should you want to exploit your affinity with Eastern Europe exclusively, 12 Chairs has two huge function rooms where you can customise your degustation. Recently, they've expanded their cuisine to involve Israeli flavours, like slow cooked lambs served with hummus and pearl couscous salads. So, if you're heading to 12 Chairs for dinner, be sure to come equipped with an open mind and empty stomach.
12 Chairs Restaurant | 105 Hawthorn Road in Caulfield
Website | Facebook
Polish Festival | Federation Square
Sunday 17th November | 10am - 5pm